This post may contain some affiliate links for your convenience (which means if you make a purchase after clicking a link I will earn a small commission to help keep my blog up and running, but it won't cost you a penny more). For more information, please read my disclosure policy.
5 tips for working with kids in the kitchen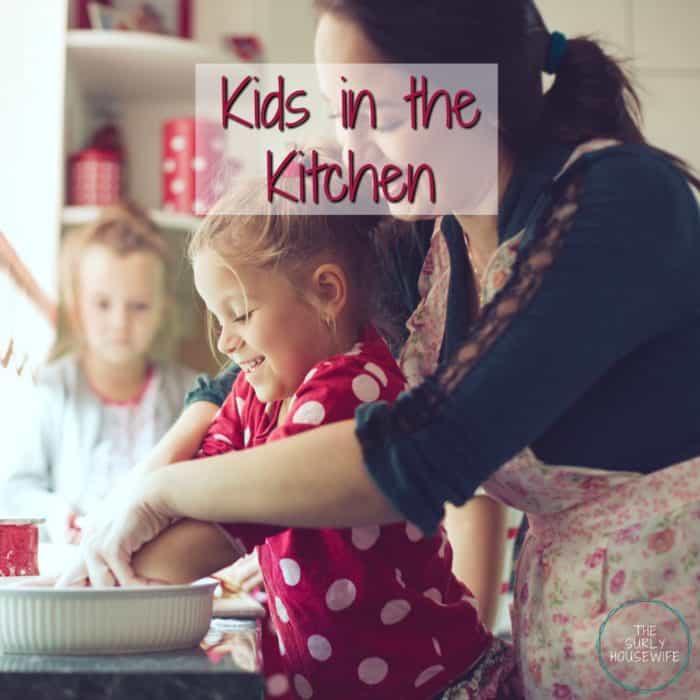 Cooking is an important life skill all kids should learn. However, I will be the first to admit, I do not like to cook with my kids. I know, I know, judge away. But they get in the way, they don't listen, they are impatient, and I would just rather do it myself. However, I have a passion for food and I want to share with my kids. I have come up with a few tips to help you whilst cooking with your kids.
How to Handle Kids in the Kitchen
1. Use a simple recipe
The less steps and ingredients the better. Kids are impatient. Make a quick and easy recipe that won't keep them waiting long. The girls and I made baked apples since my parents bought us a boatload of apples. Or you could try this granola or pancakes!
2. Premeasure all ingredients
This could be the most important tip. Premeasure all your ingredients into msall bowls. We love these ingredient bowls for this! That way little hands can grab the little bowls and dump them out. Hopefully into another bowl of some sort and not the floor. Or their mouths.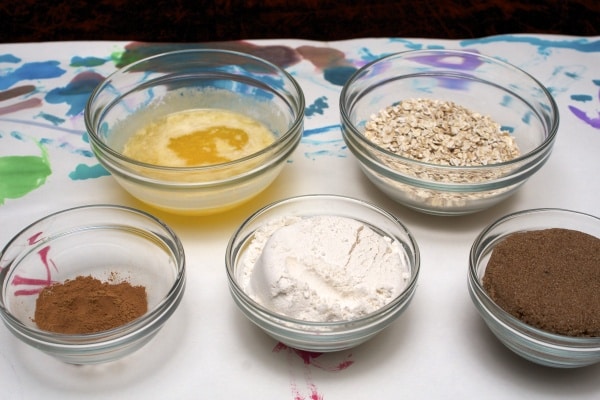 3. Keep it simple
Your kid isn't Gordan Ramsey. Give them simple steps like mixing and pouring in ingredients. Fortunately kids are easily amused.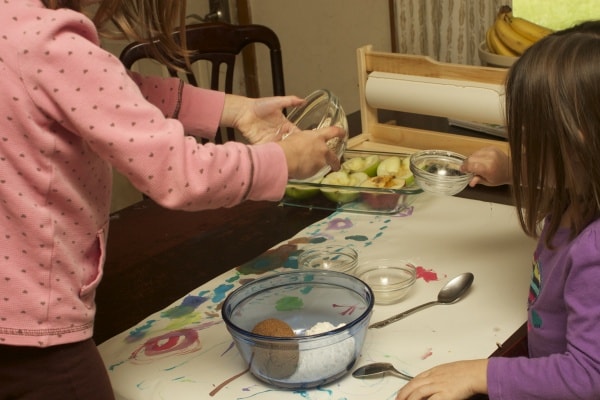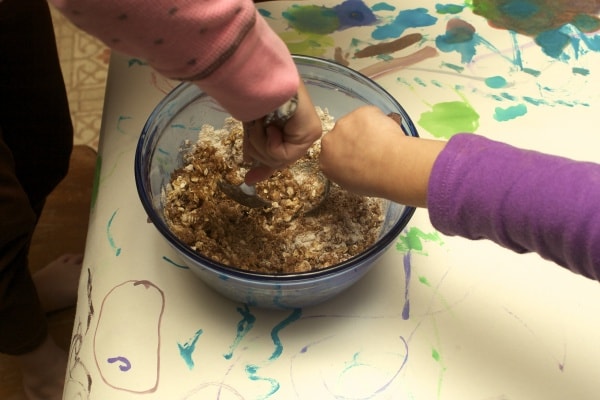 4. Let them play with their food.
Let your kids dig in a sensory experience with the food, how it feels, how it smells, and eventually how it tastes.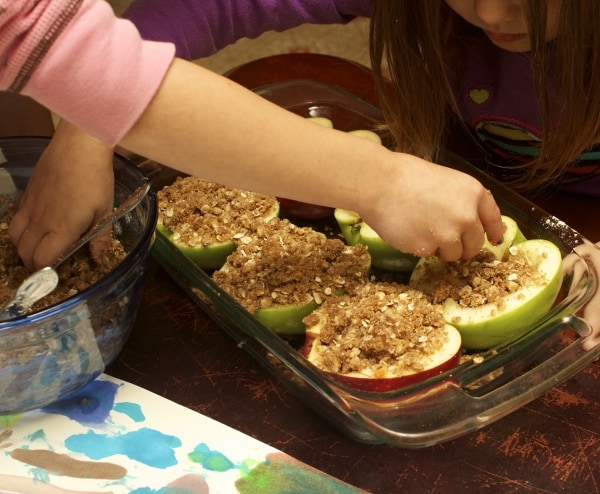 5. Expect the unexpected.
Kids can surprise you. They may be capable of more than you think. Harley could crack at egg at 5. However, they may lose interest faster than you think. Or they may be hesitant to get involved. Or they can make this face at the finished product.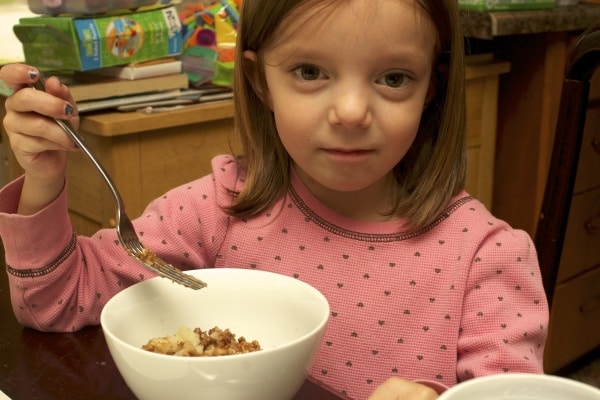 Sigh. Children. You have to laugh to keep from crying. Don't get discouraged! Get those kids in the kitchen and have some fun.