This post may contain some affiliate links for your convenience (which means if you make a purchase after clicking a link I will earn a small commission to help keep my blog up and running, but it won't cost you a penny more). For more information, please read my disclosure policy.
Letter B activities for preschool, including sensory play and letter work!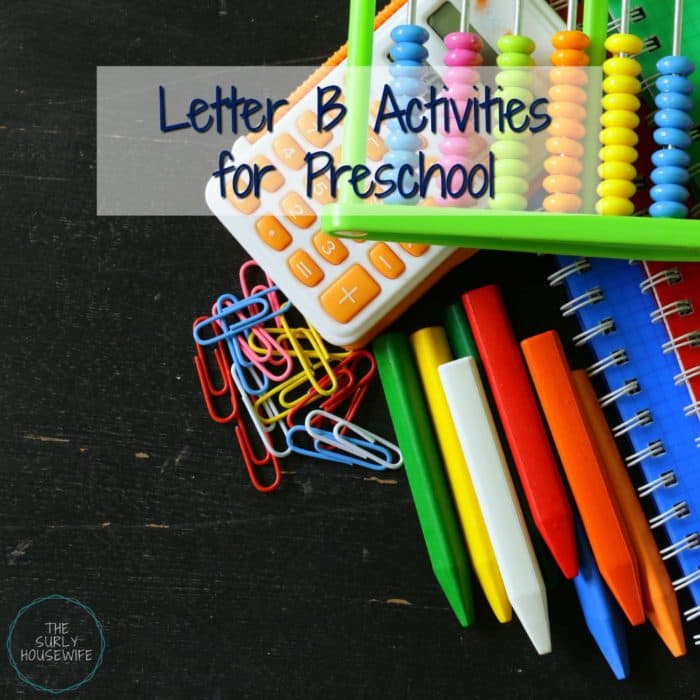 Our preschool "curriculum" was super simple and followed the "Letter of the Week" format. For the letter "B" we did activities that related to bread, busses, and bears. At ages 3 and 5, we spent about 30 minutes to an hour each day doing these formal sit down activities and crafts. The girls spend a lot of time playing together. We also read books, walk the dogs, and spend time with our homeschool group.
Letter B Activities for Preschool
Sensory Play
We started with ABC Find it from one of my favorite bloggers and homeschooling moms, Carissa from 1+1+1=1. I have used printables she has created for my girls since they were toddlers. Check her out!
The girls loved this as their sensory activity for the letter B. It's a simple matching game from a sensory bin to the poster, as well as listening and pointing to pictures.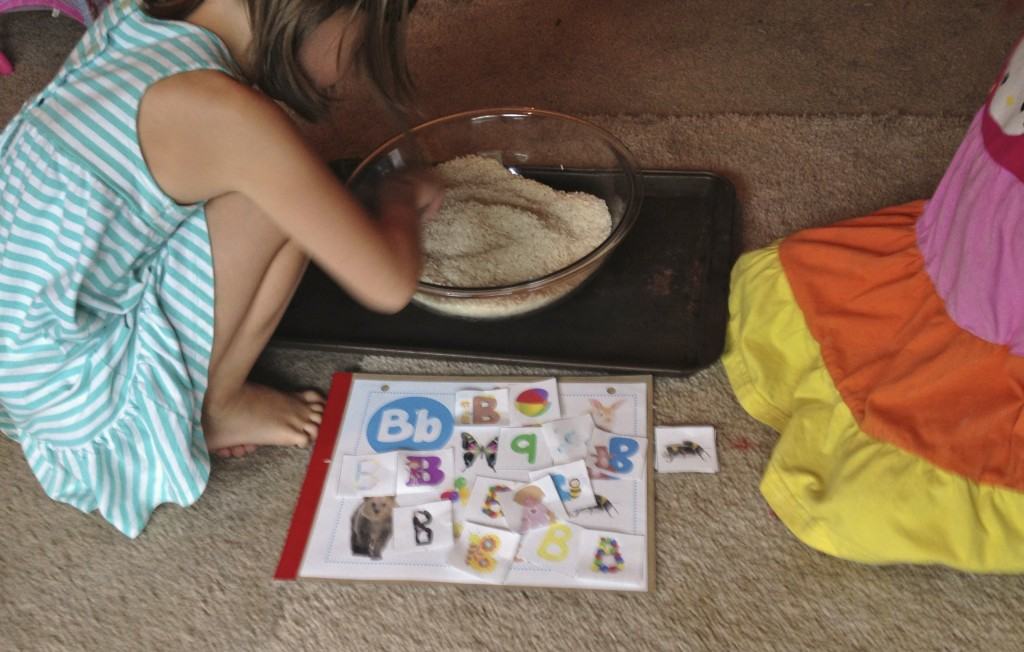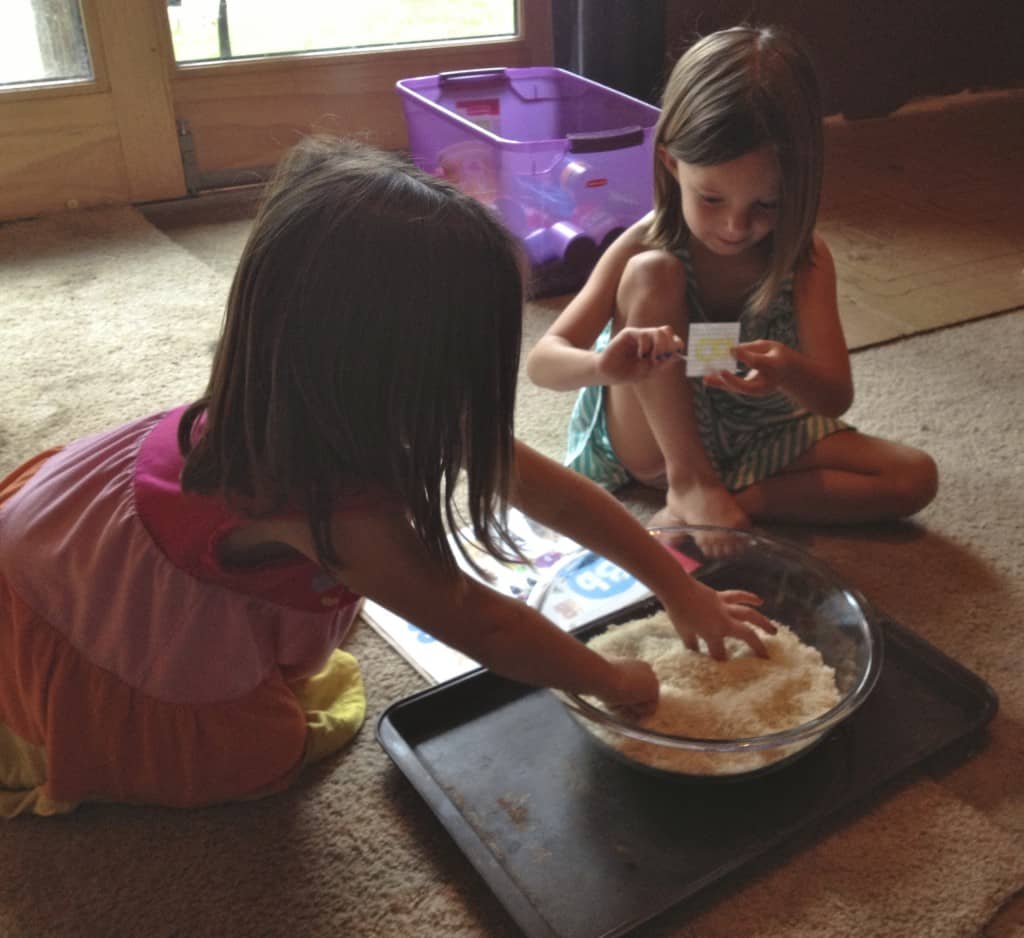 Letter work
I bought these nice and small dry erase boards from Target (a lot like these!) so we do our name writing practice on them. Don't worry. I wrote "Lilly." She is 3.5, not a genius. Close but not quite 😉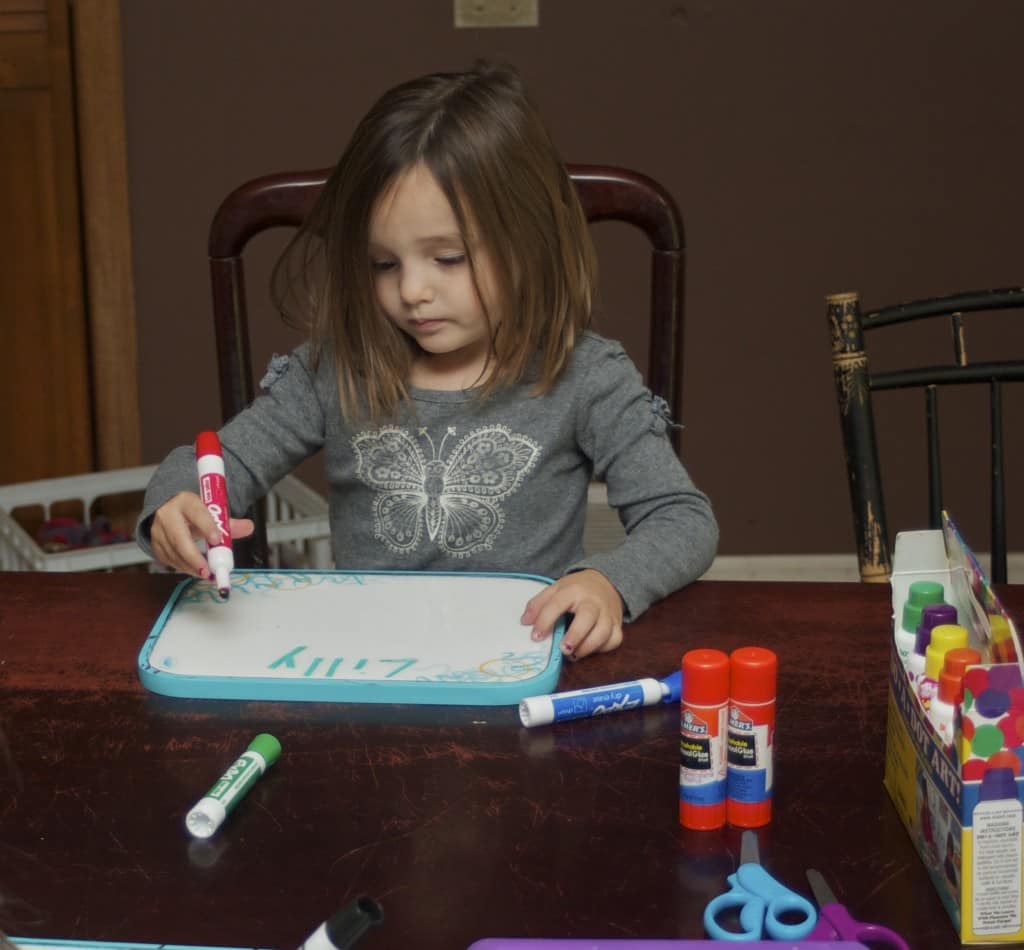 Next up was rainbow writing , which is just writing the letter over and over and over with different color markers. The various colors make it look like a rainbow.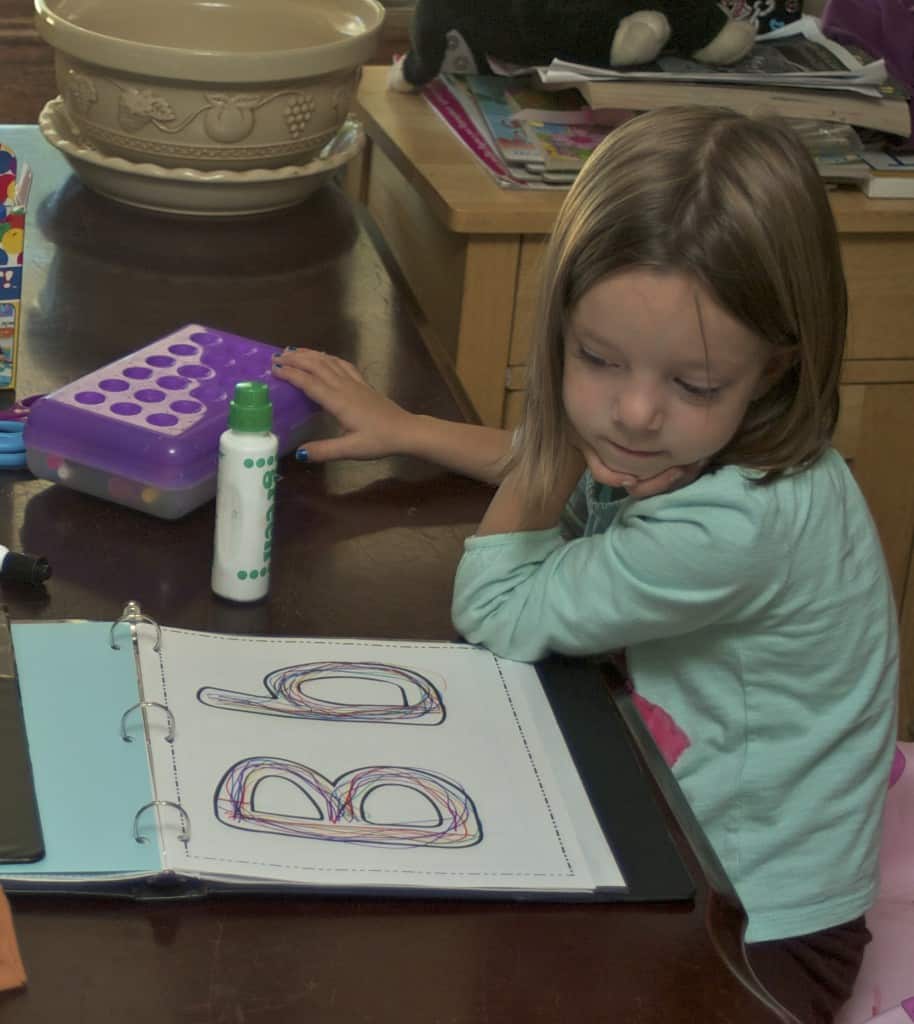 Next up, we worked on ABC animals. For this, the girls cut and pasted bears onto the letter B. It's such a cute unit.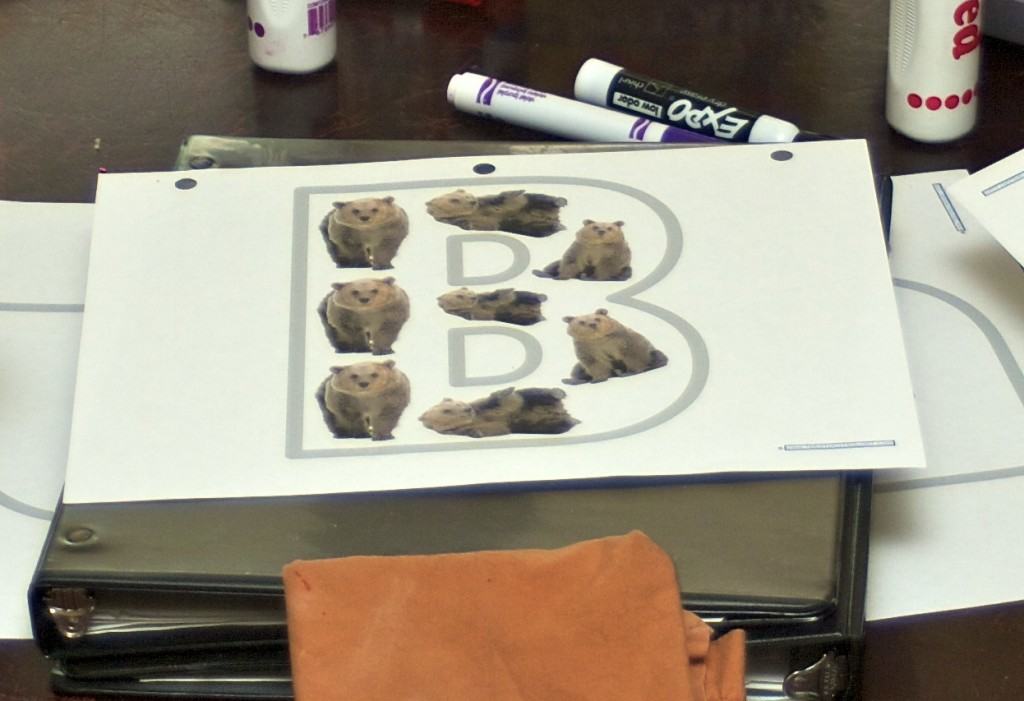 Tracing letters
Copying B words and matching them with the corresponding picture.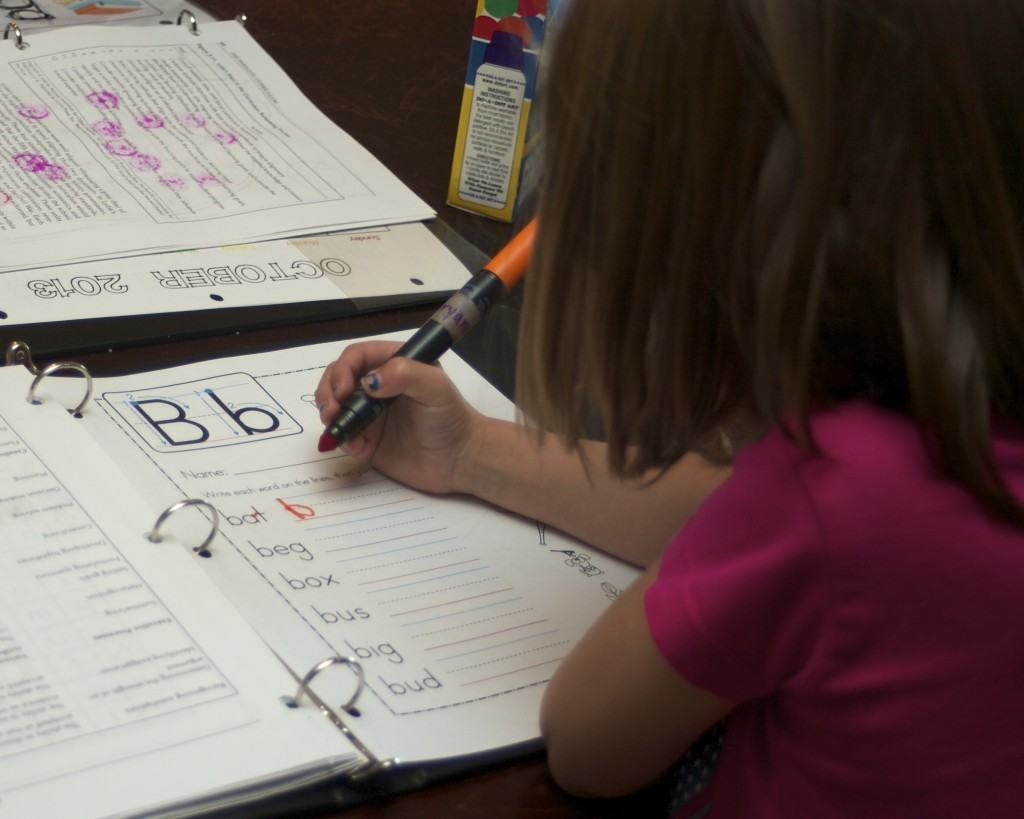 SHE READ BUS!! It was so awesome. After she spelled each word, I asked what it spelled and bus was the one she "read."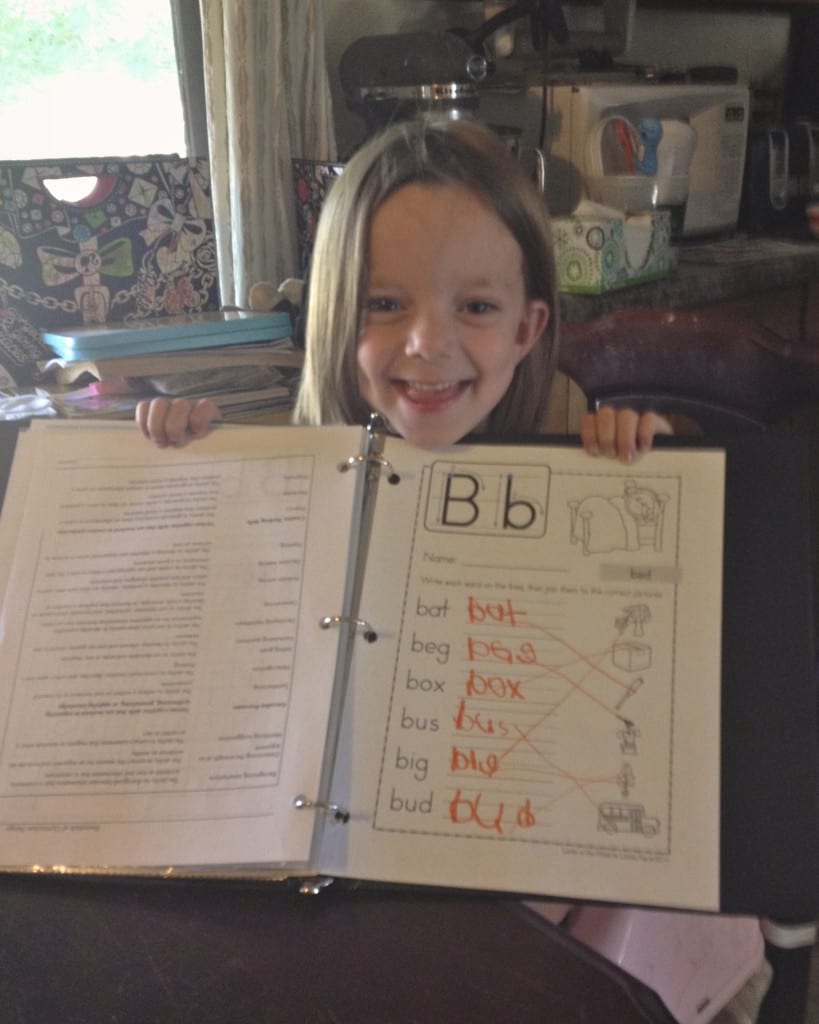 Harley working on her ABC book, an idea I borrowed from Harley's 3K classroom. They stamped the letter B with a bear stamp. The stamps are from Melissa and Doug, and they are similar to these!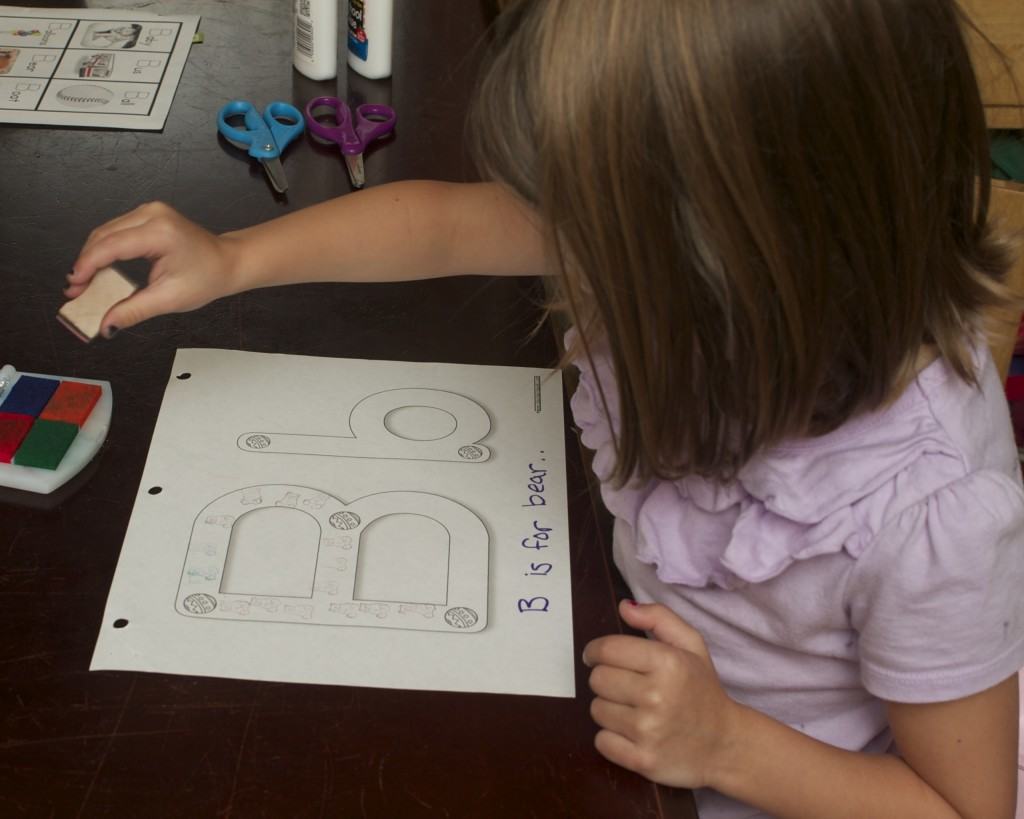 Bear works on her phonics book by cutting out and gluing pictures that start with the  B sounds. Harley had magazine pages and had to figure out which item on the page started with B.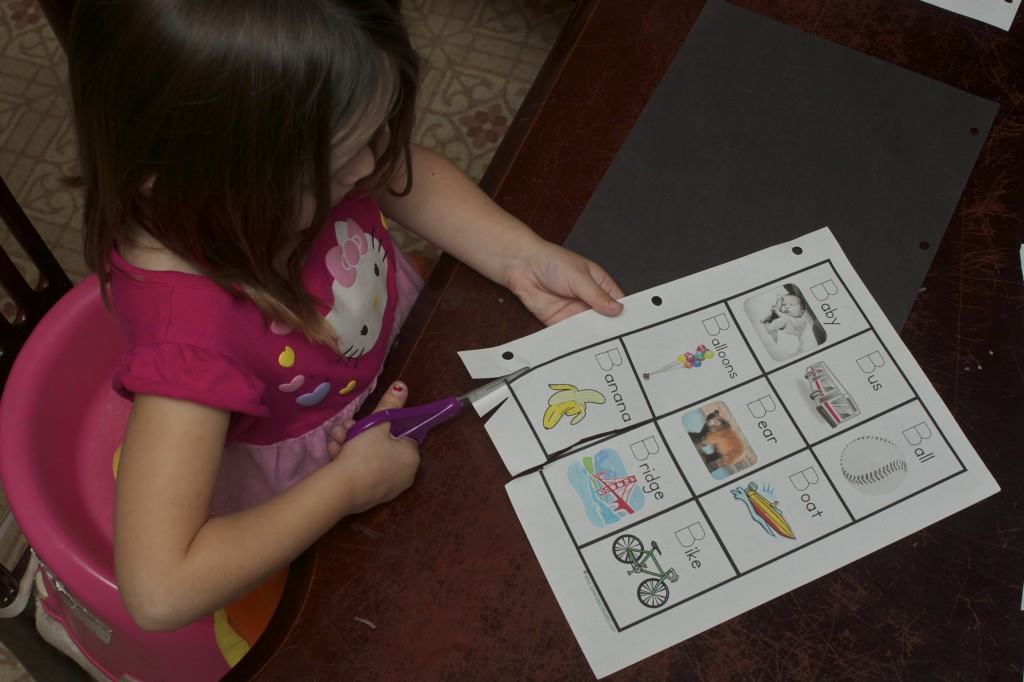 Letter Crafts
I am the least crafty person on earth but I had this bus craft saved from Learn, Create, Love so I printed it out. They colored, cut, and glued it all by themselves. Well, I may have cut out Lilly's bus wheels since she got a little frustrated.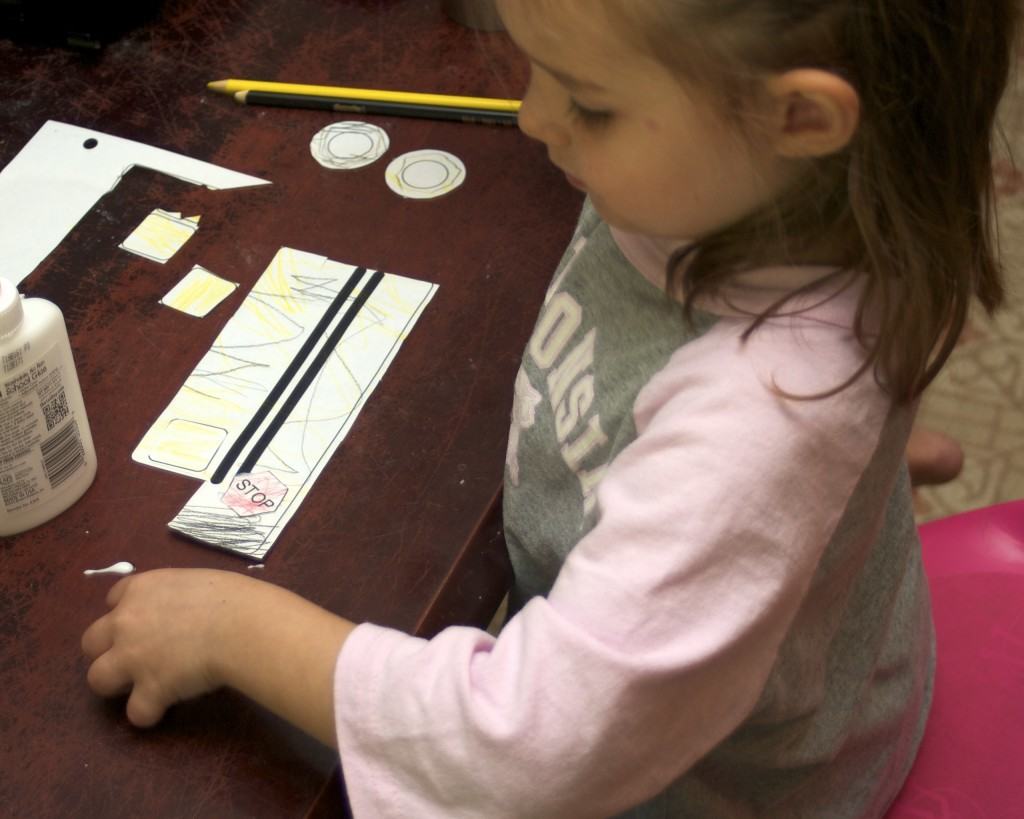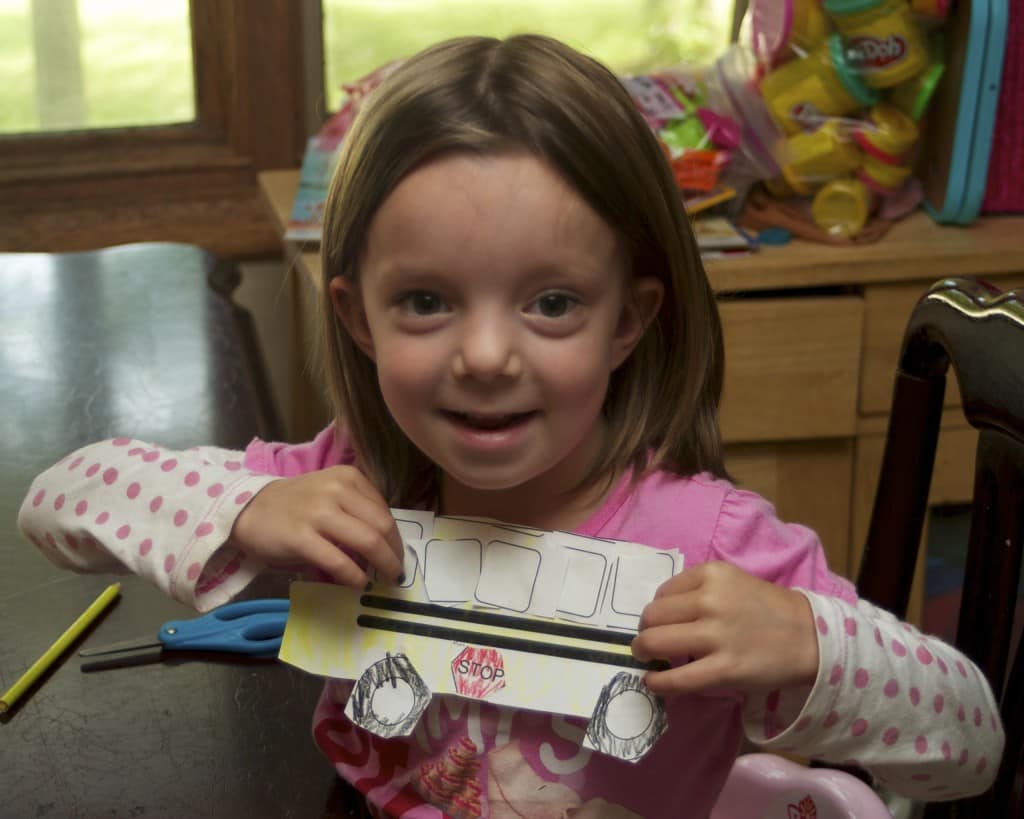 Recipe
The girls baked bread with Papa as another "craft" and baked banana bread with me. That recipe is here!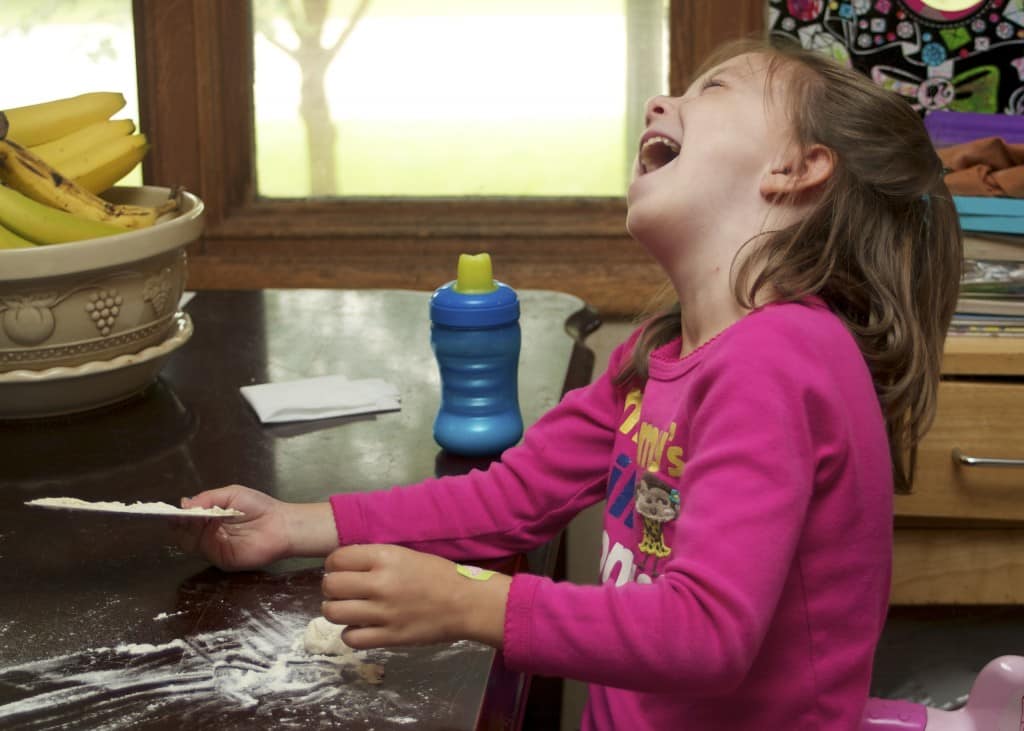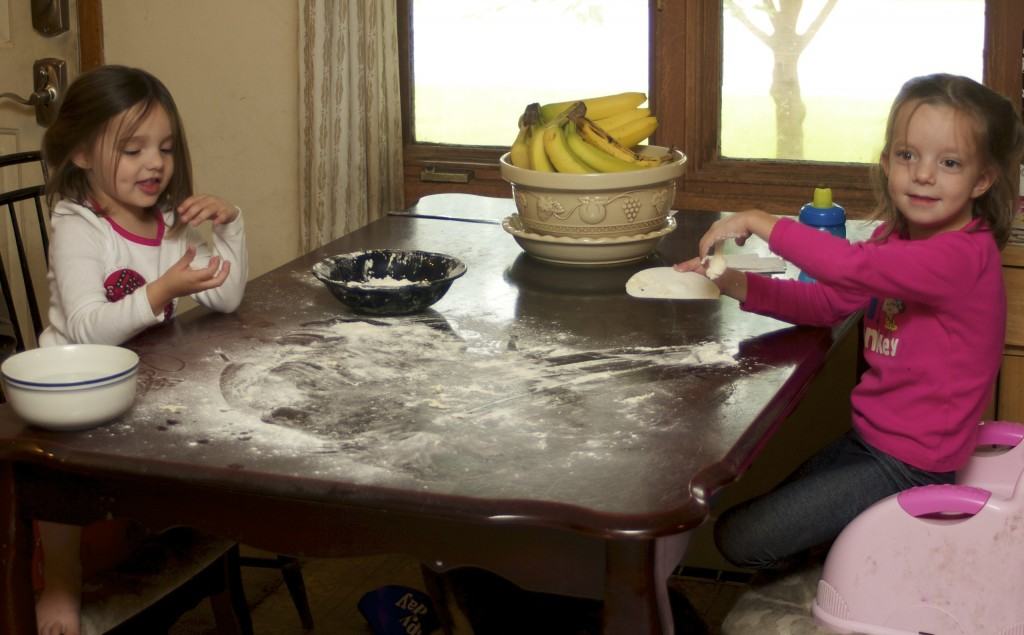 There you have it, our letter B unit. All the sit down work is just a small portion of our day and when the girls want to stop, we stop. Not every kid wants to do sit down work but they really enjoy it. For now anyway.
Thanks for reading!