This post may contain some affiliate links for your convenience (which means if you make a purchase after clicking a link I will earn a small commission to help keep my blog up and running, but it won't cost you a penny more). For more information, please read my disclosure policy.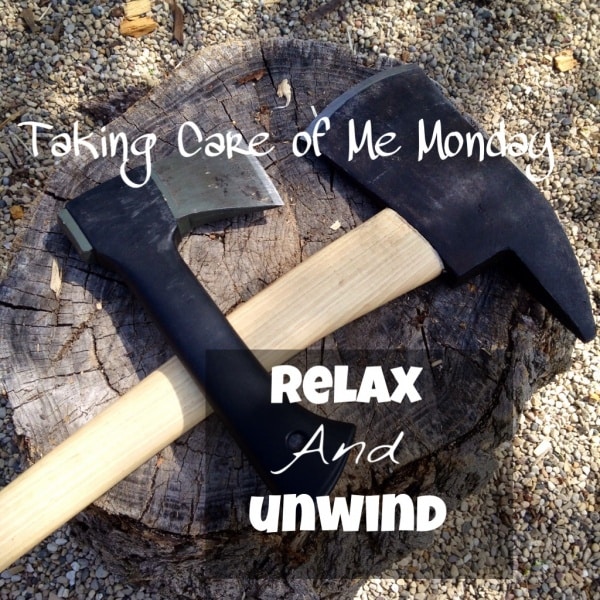 Whether you are an introvert or an extrovert, all of us have a way of relaxing and unwinding. Me? I love to have a campfire in the backyard. I enjoy the whole ritual of chopping the wood and lighting the fire is as relaxing as sitting in front of the fire.
My husband came across some fresh wood along his trucking route. He used a chainsaw to cut the wood into manageable pieces for us to split so it can cure. My husband made it look much easier than it was, but it proved to be a good workout.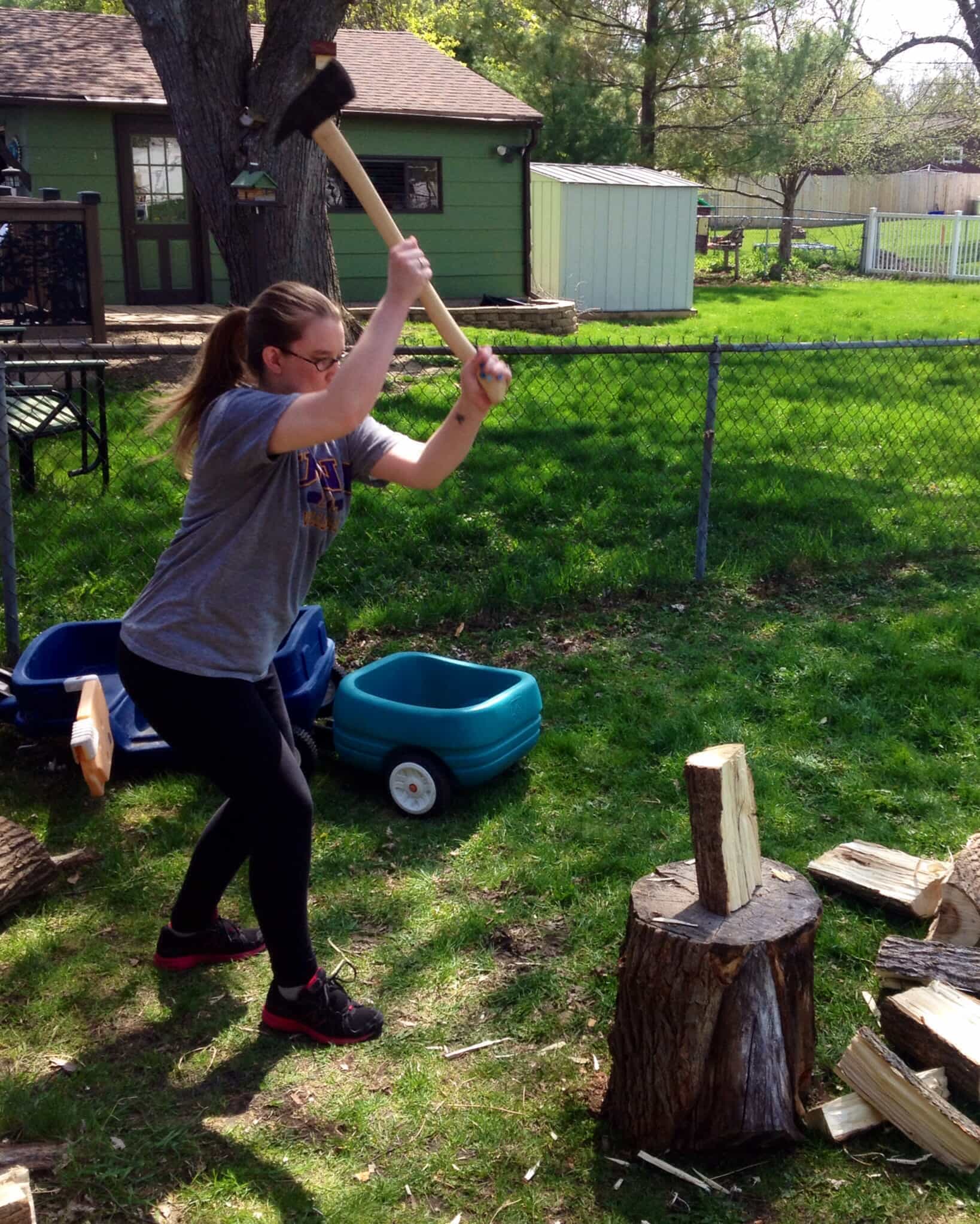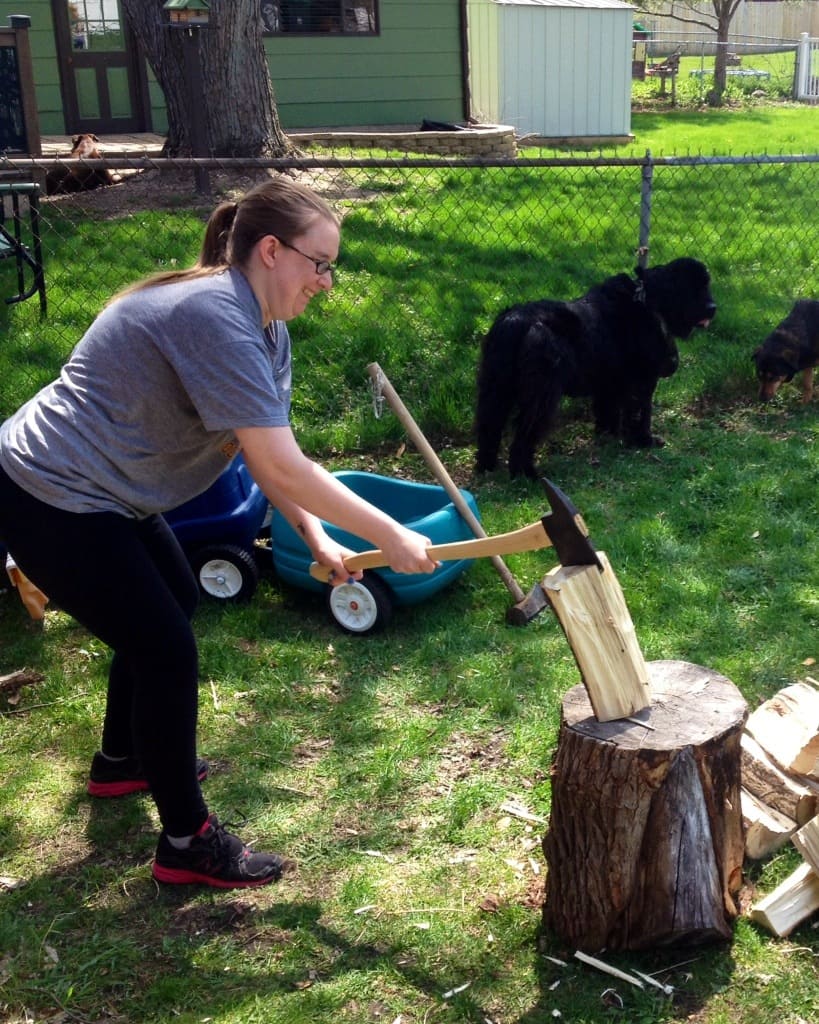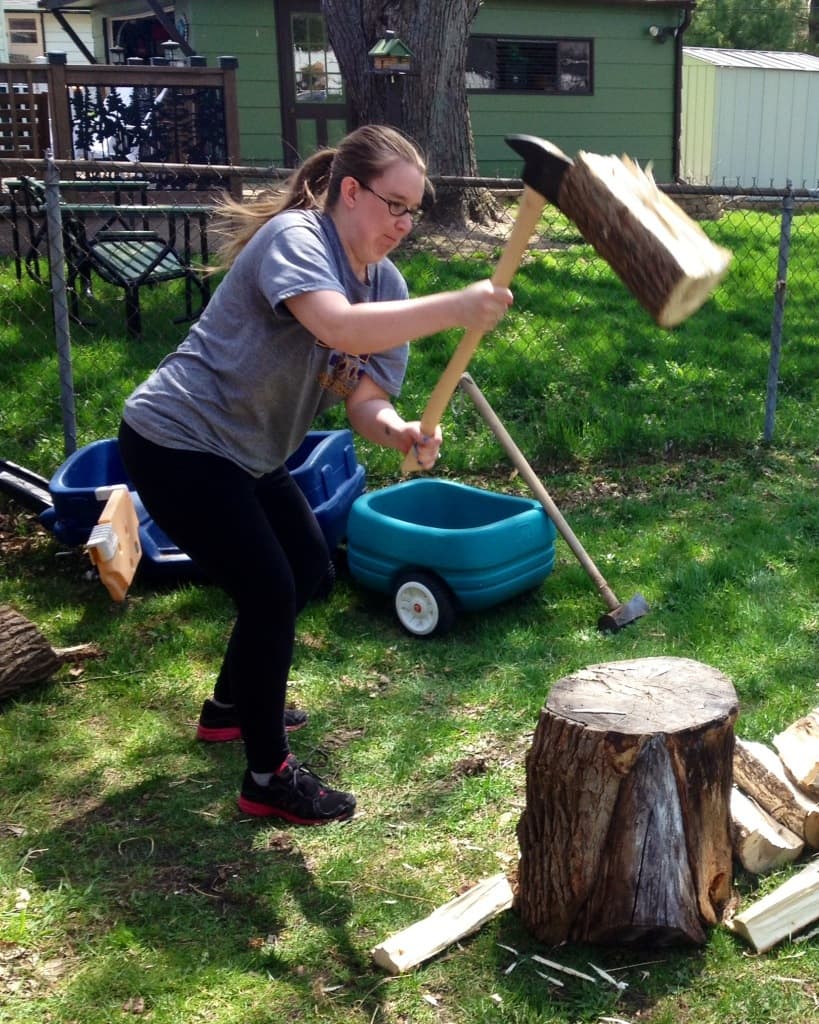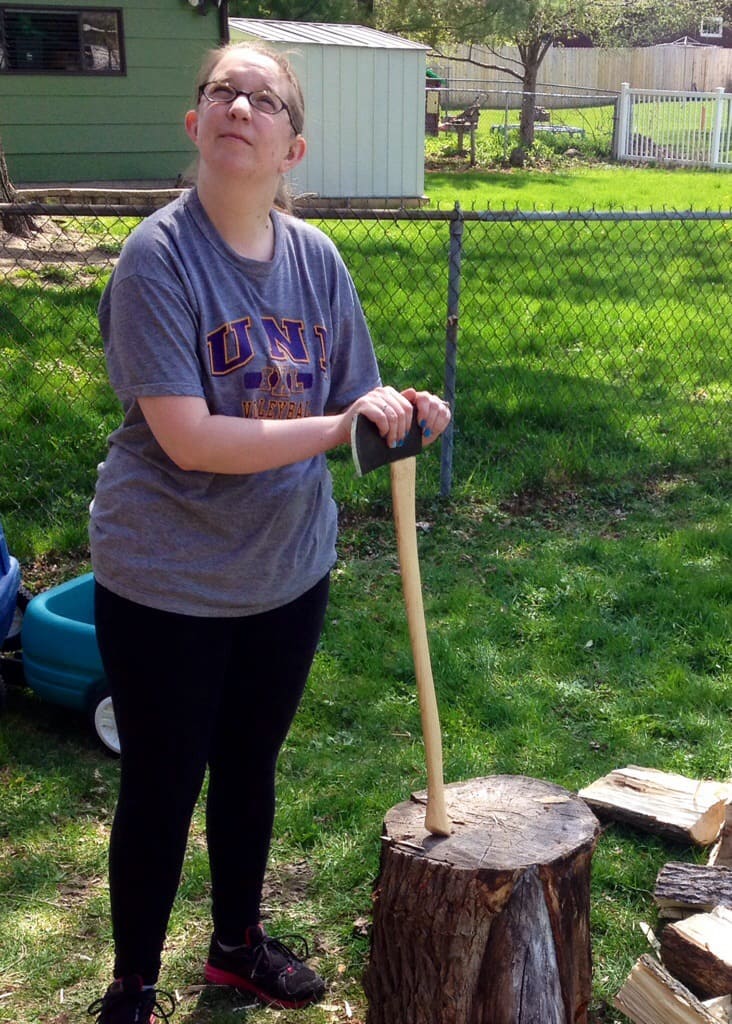 Don't be fooled by these pictures. My husband split most of the wood 😉  He also got tired of making me fires so he taught me how to split wood and build a fire for those days he isn't here. Many days last fall were spent with a small campfire while the girls had their quiet time. It's a perfect way to get out of the house, relax, and perhaps get out some aggression if need be.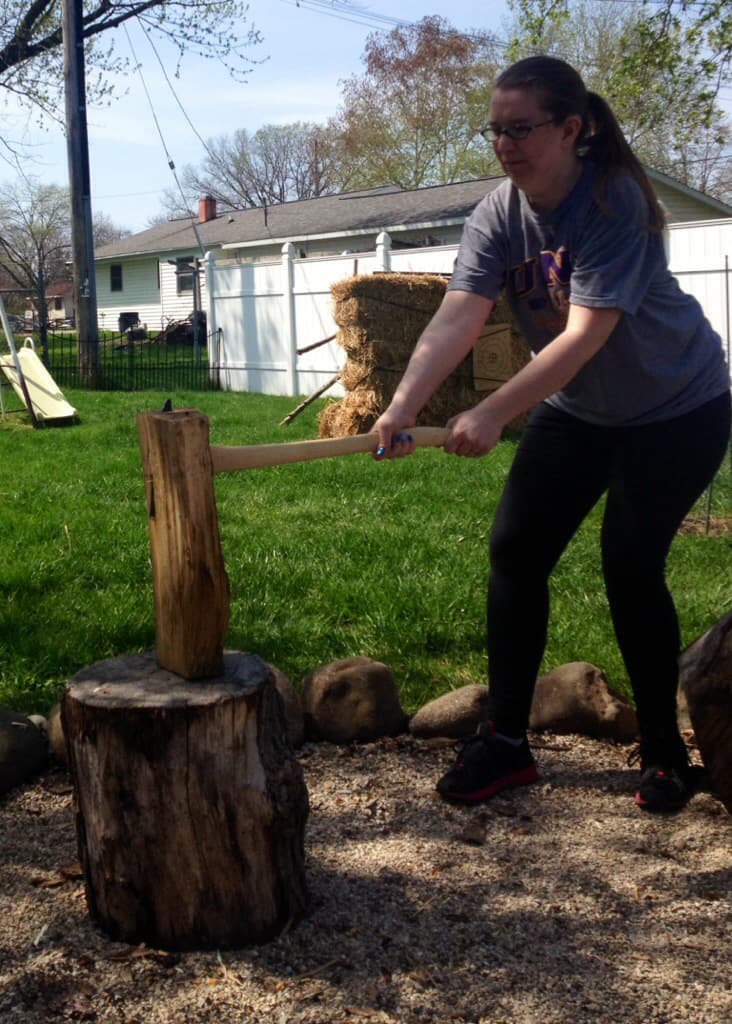 Fofo helped take these pictures and she had about 20 of me chopping these smaller pieces of wood. That step must have been very important to her.
I even got the fire on the first try. Yay me!!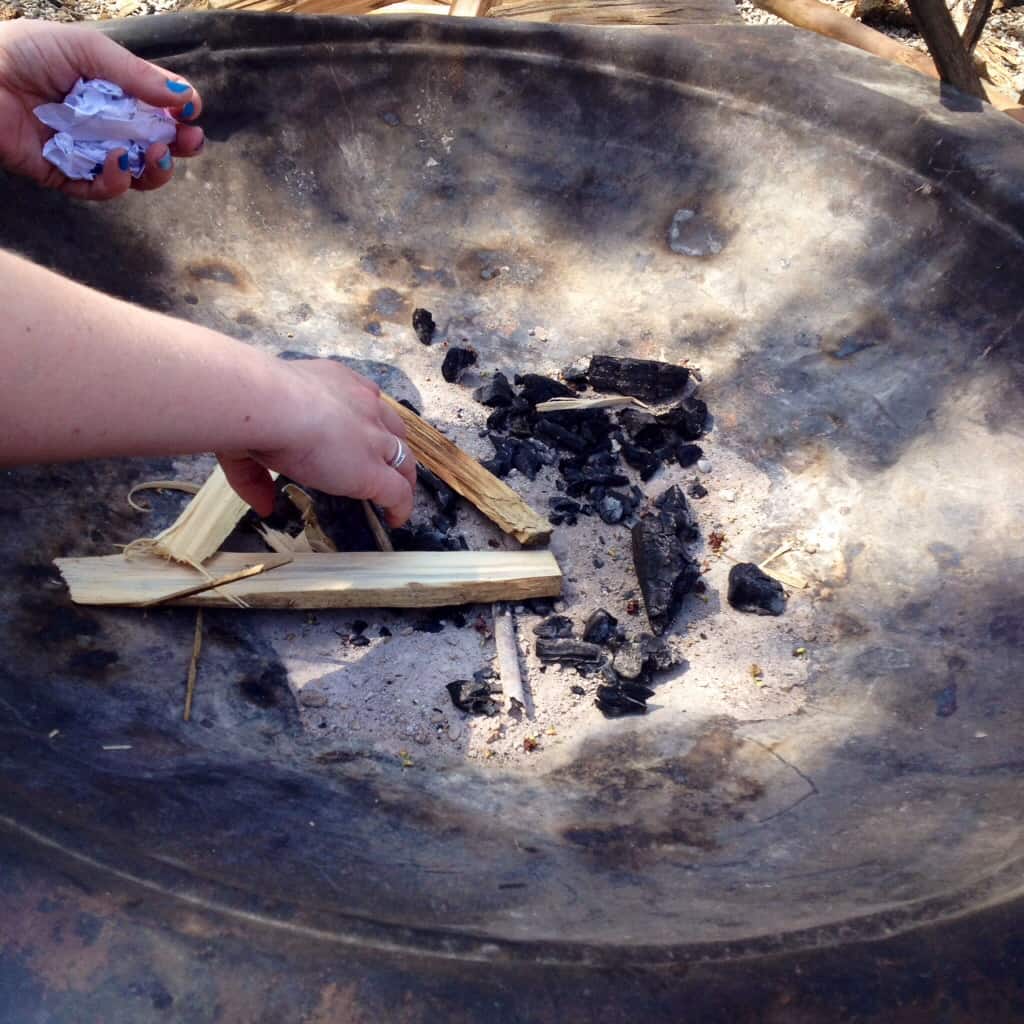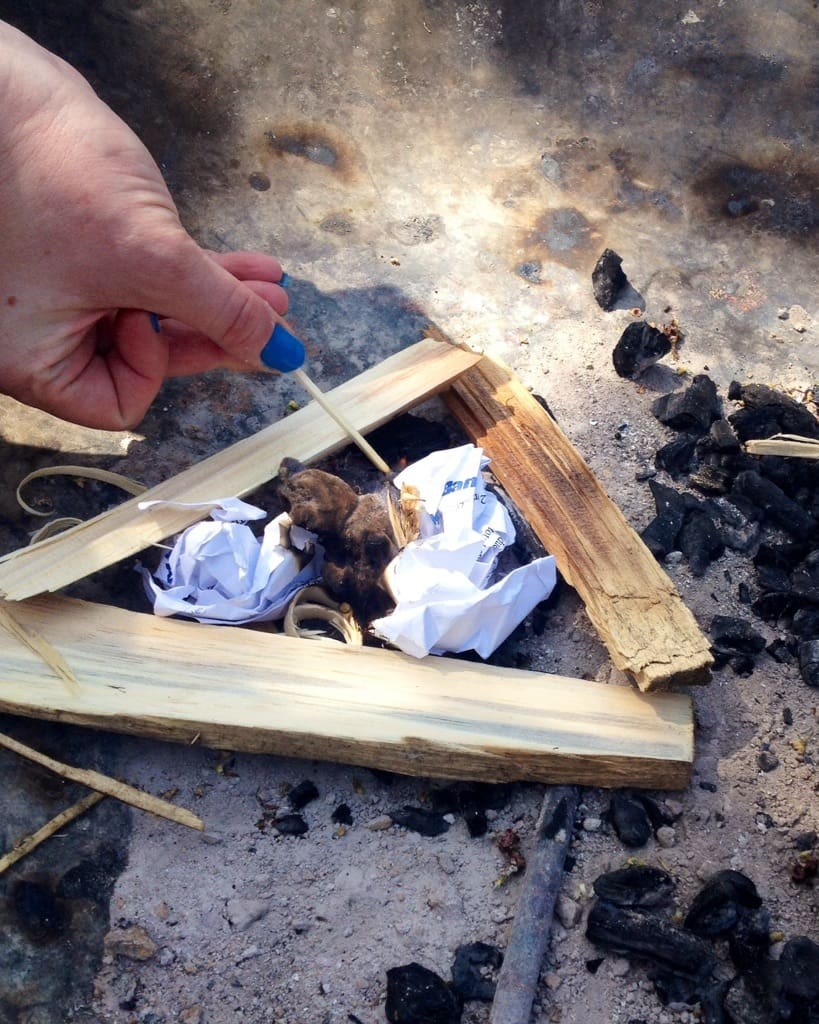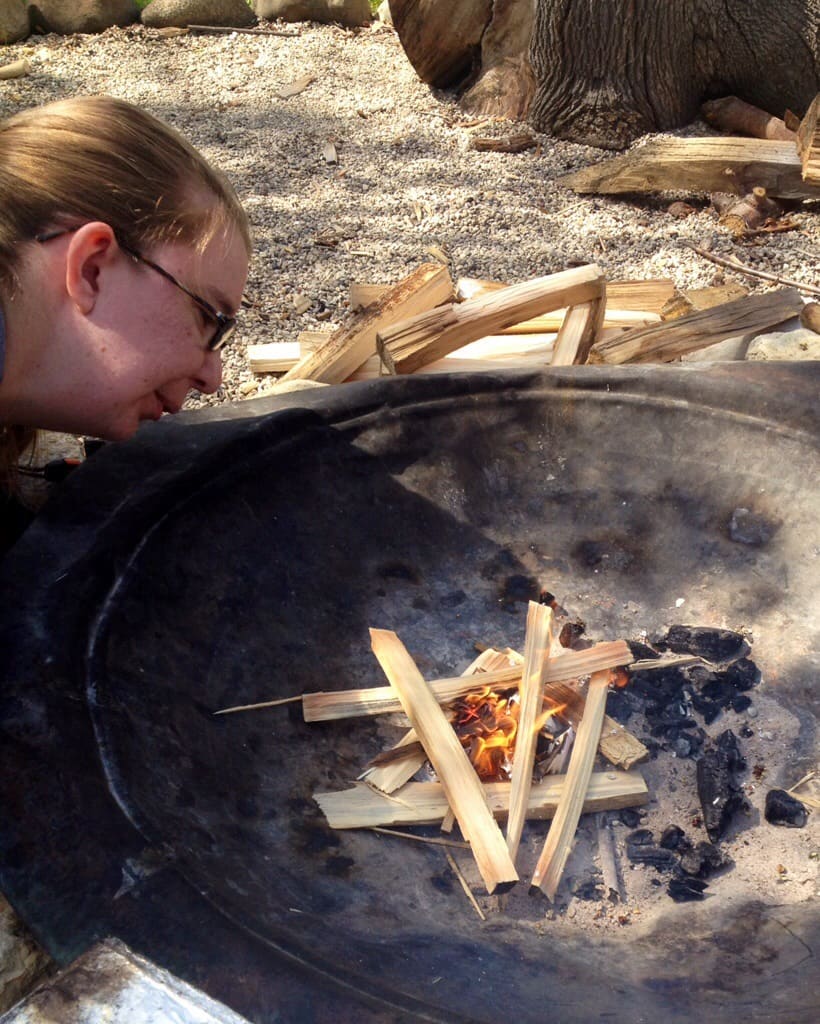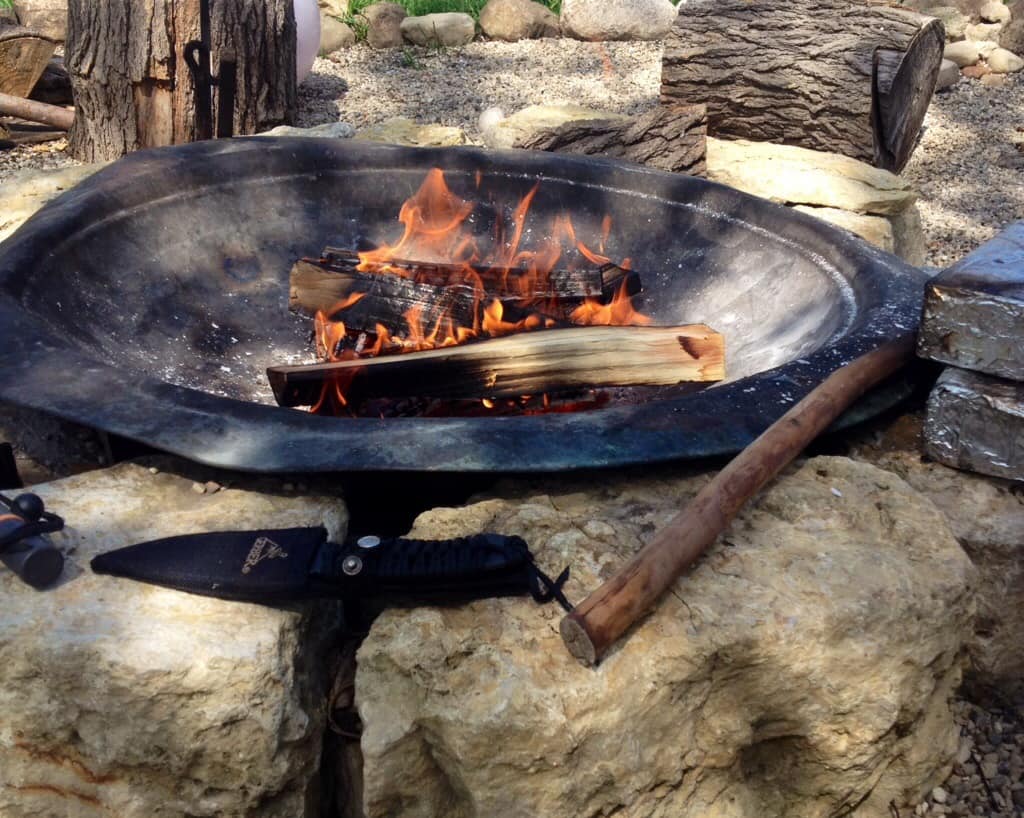 Ahhhhh, relaxation. What's your favorite way to have a quiet moment? Thanks for reading and have a great week!!