Keep reading for a reading guide to the book Shiloh!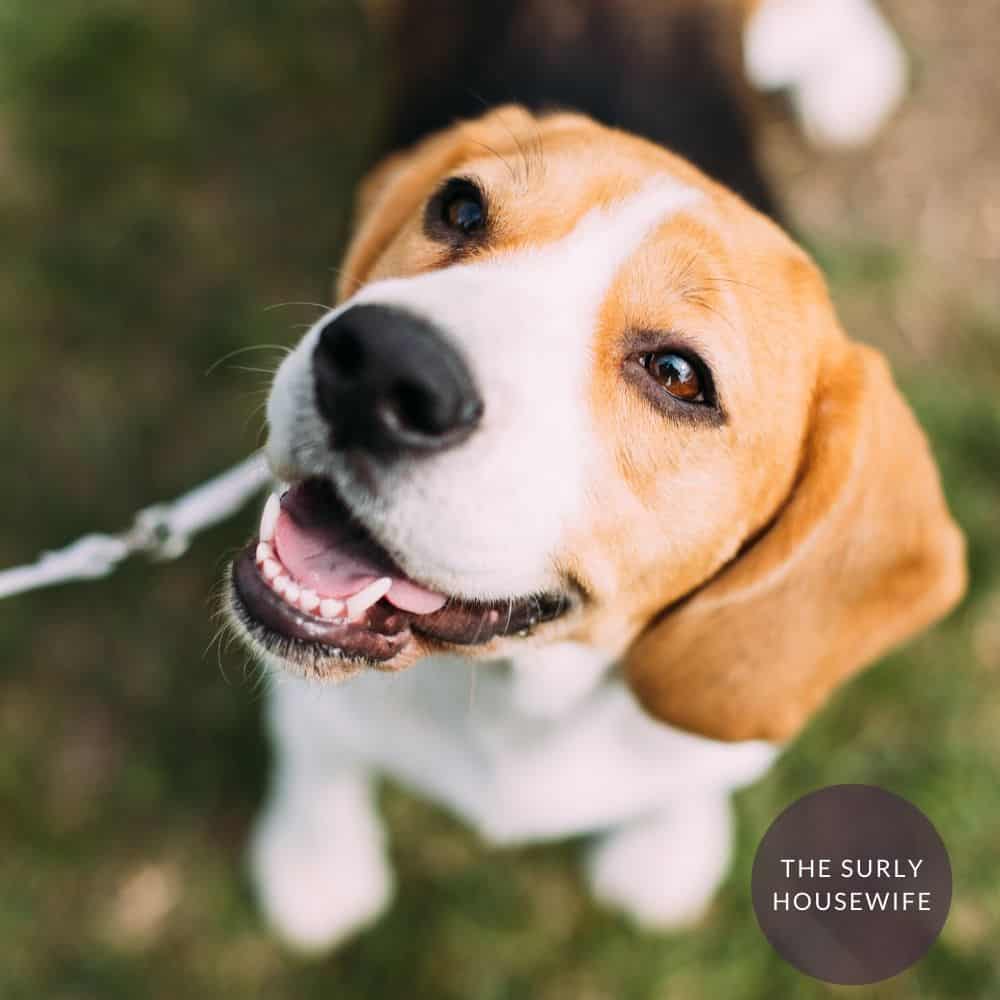 One of my favorite quotes from the book Shiloh is "…and I'm thinking how nothing is as simple as you guess-not right or wrong, not Judd Travers, not even me or this dog I got here. But the good part is I saved Shiloh and opened my eyes some. Now that ain't bad for eleven."
I find this quote perfectly encapsulates the theme of Shiloh which is nothing is as simple and straightforward as you think it will be.
Shiloh Summary
Shiloh was written by Phyllis Reynolds Naylor and published in 1991. Shiloh tells the story of an eleven-year-old boy named Marty Preston. Marty lives in Friendly, West Virginia and one day while he is out exploring he finds a dog near his house. The dog follows him home and from that moment on, Marty knew he wanted to keep him. Marty names him Shiloh. Marty suspects that the dog belongs to a man named Judd Travers and believes Judd abuses his dogs. Marty's parents tell him that since the dog belongs to Judd that Marty must return him.
But Shiloh doesn't get the message and runs away from Judd and makes his way back to Marty's house. Marty is then faced with the tough decision of defying his parents or helping a dog. Marty decides to hide Shiloh in the woods. There he sneaks food to Shiloh and does his best to keep him a secret.
Marty is unable to keep the secret for long as another dog attacks Shiloh in the middle of the night and he and his parents rush the dog to the vet. Despite Shiloh recovering from his wounds, his parents still believe Marty needs to return Shiloh to his rightful owner.
Marty tried to come up with any possibility he can to keep Shiloh and not return him to Judd, but he decided he is just going to ask Judd if he can keep him. Marty comes upon Judd poaching a deer and decided to take advantage. He won't report Judd to the game warden if he lets him keep Shiloh. They come to agreement that Marty can buy Shiloh if he works off the $35 that Judd originally paid for the dog.
However, Marty fears Judd won't live up to his end of the bargain after he has been working for Judd for two weeks and it appears there is no end in sight. But in the end Judd agrees to let Marty have Shiloh and Marty understands Judd just a little bit better.
Although this book seems straightforward when you read the description, it actually is much deeper than that. It's more than an adventure novel about the emotional hardships of a maturing 11-year-old boy. Featuring the themes of ethics and morality and how to choose between 2 impossible things: rescuing the abused dog means, essentially, stealing and lying or returning Shiloh knowing he will probably be abused.
Shiloh Book Study
Because Shiloh is a deceptively rich and thought-provoking book is a perfect example of a book you can create an entire unit study around.
Take the setting of the book for example. It takes place in the real life town Friendly, West Virginia in the mid to late 1900s. It references other West Virginia cities, Sistersville, Wheeling, and Parkersburg so you could find out how far apart those cities are by looking at a map.
West Virginia was one of the last states on the east coast to be inducted into the Union being part of the state of Virginia until the 1860s. Creating a wonderful opportunity to discuss history as well as geography.
It's a living book about West Virginia. As Charlotte Mason said, Living books are books that make the subject you are studying come alive and are written by people who love the subject.
---
Because it is a living book, it is a wonderful book to use for historical fiction reasons because it talks about the way of life living in West Virginia in the mid to late 1900s. Including the Sears catalog, ringer washing machine, and the Preston's lack of a home telephone.
A friend is also visiting family in Tennessee for the summer which provides another opportunity to talk about the distances between cities and states.
Marty and Shiloh go out into nature a lot which provides many opportunities to discuss animals and science. Including the Beagle, grey and red foxes, lightning bugs, and hermit crabs just to name a few.
The key to using literature in your homeschool is to look for small clues in what you are reading that allow you to branch out into other subjects. For example Marty's sister Becky is 3 years old. His sister Dara-Lynn is 4 years older than Becky. How old does that make Dara-Lynn?
Using simple questions like this allows you to intertwine math and logic skills into the books you are reading. Another example of this is when Marty wants to earn money from collecting bottles and cans. A quick and easy lesson would be determining exactly how many cans and bottles he would need to collect in order to earn the money he needs.
Shiloh Discussion Questions
Shiloh is also a wonderful book to have discussions about with your kids. Marty faces the moral dilemma of whether to return a dog to his rightful owner, where he is being abused and mistreated, or do the right thing and stand up to a bully even if he is an adult. Not only does Marty have to stand up to Judd Travers he also has to stand up to his parents who believe Shiloh belongs to his rightful owner regardless of how he is being treated there.
What I love most about discussing books with my kids is it takes away the need for reading comprehension workbooks, worksheets, or testing. I can ask my kids meaningful questions that will address anything that a reading curriculum would ask them. Whether that is the story's conflict, character traits, or setting.
However, reading comprehension is so much more than conflict, characters, setting, and theme. Reading comprehension, by definition "is an intentional, active, interactive process that occurs before, during and after a person reads a particular piece of writing."
In regular terms, reading comprehension is taking what you have just learned, applying it to your previous knowledge, and then drawing conclusions from that. In other words, it's learning to think. Literary discussion helps children learn how to think and exercise their deep thinking muscle.
Which is awesome because it translates into all areas of education from math and science to vocabulary. It helps make kids make predictions in science, it strengthens vocabulary, and creates good citizens by asking for evidence to back up what they are saying.
Using good books to facilitate literary discussion and reading comprehension is a fun and simple way to practice learning to think as well as fun way to homeschool!
Learning how to think takes practice and using good books to facilitate that process is a fun and rather simple way to do it.
If you are looking to ditch the reading comprehension workbooks and work on discussing books with your kids, all you need to do is download these free discussion questions. Just enter your email and you will get the questions sent right to your inbox.
Simply subscribe below to get access to 10 discussion questions that will take the place of ANY reading comprehension worksheets or curriculum. It's really that easy.
---
Click here for the ultimate list of books for fourth graders!!