The fizzy navel, a Skinnygirl™ vodka drink using Skinnygirl™ sparklers!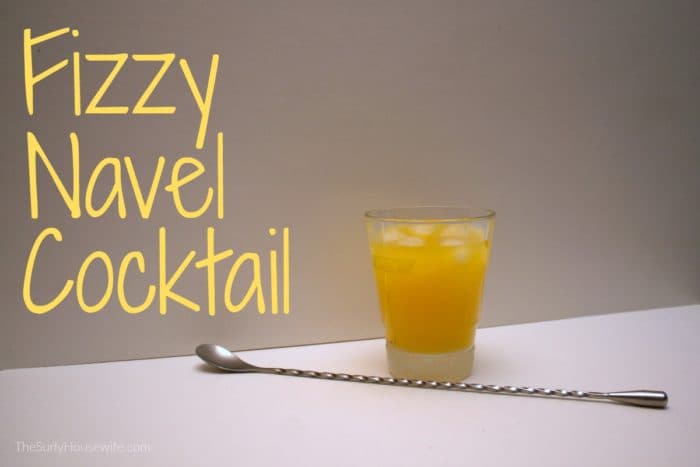 Did you know the Screwdriver cocktail got it's name from using an actual screwdriver as a mixing agent? Being the queen of useless trivia, I wish I could say I did know this, but alas, I had to look it up. One story includes American oil workers, working overseas, discreetly added orange juice to their vodka while on the job, mixing it with a screwdriver. Hence, the screwdriver.
Another story involves the Prohibition days. Bootleggers would try to mask the alchol with fruit juices. The moonshine was still pretty strong, even with the juice, so Prohibition agents could figure out who was drinking alcohol based on the "screw" response on the patron's faces.
Either way, the screwdriver has been a cocktail favorite for decades. One of the best parts of a screwdriver is being able to spruce it up with add-ins. I present to you: the fizzy navel. It's a refreshing twist on an old classic.
This post contains affiliate links. If you click and make a purchase, we earn a commission at NO extra cost to you. For more information, please read my full disclosure policy.
A traditional fuzzy naval is vodka, orange juice, and peach schnapps. The fizzy navel is a combination of vodka, orange juice, and tangerine-mango juice. Specifically Skinnygirl™ Sparkler Tangerine Mango, which is carbonated, tart, and delicious. This has become one of my favorite drinks.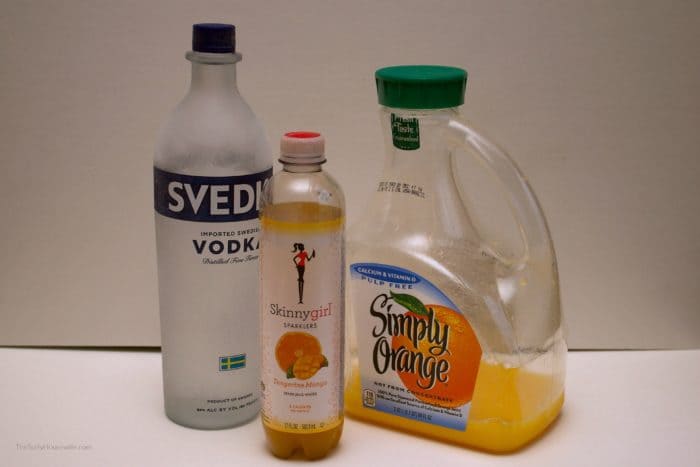 And while this concoction is as easy to prepare as it's predecessor, it also makes an excellent non-alcoholic beverage as well. Half orange juice and half tangerine-mango sparkler over a tall glass of ice is delightful. The taste reminds me of another cocktail favorite: the mimosa!
I love a simple cocktail and this one is it! You cannot screw it up. You can use mostly oj and top if off with the sparkler. Or you can do half oj and half sparkler. Let your taste buds be your guide.
If your local store does have Skinnygirl™ tangerine mango, click here to find it on Amazon!
Cocktails do not need to be super complicated and fussy to be satisfying. Sometimes all you need is a classic drink, or in this case, a classic drink with a twist to unwind at the end of a long day. Although I am sure you will not be using a screwdriver to mix it up 😉 Enjoy!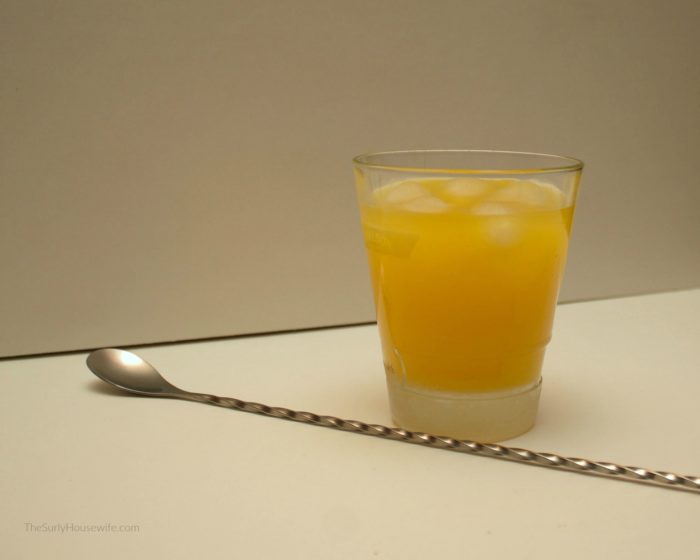 Fizzy Navel, a Skinnygirl Vodka Drink
Makes one cocktail
Ingredients
1 1/2 oz vodka
3 oz oj
2 oz Skinnygirl™ Tangerine Mango sparkler
Directions
1. Fill rocks glass halfway with ice.
2. Add vodka, oj, sparkler, and mix.
Click here for more of my drink recipes!