Tracking monthly expenses is a vital part of your budget. Here are some easy tips to get you started!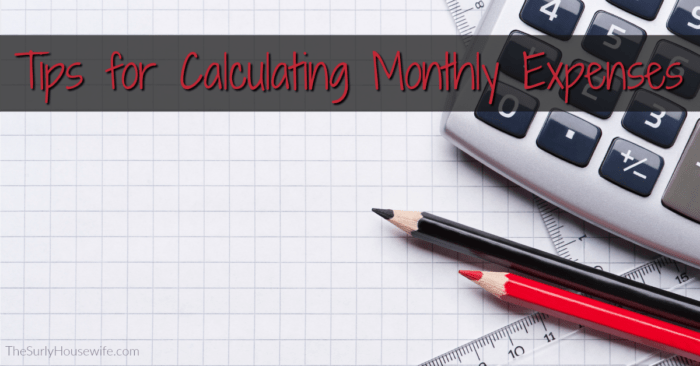 Tracking your monthly expenses is the first step in setting up your budget, but it's also the hardest and most daunting. You potentially have expenses going out every day so how on earth do you begin to calculate it all?! Even though this step is intimidating you have to power through it. In order to have a successful budget you need to have an honest allocation of your expenses. You have to know how much you're spending on every single thing that goes in and out of your home.
When we first starting cracking down on our budget in the summer of 2014, the hands-down most stressful aspect of the whole process was calculating our expenses. Mentally, it was a lot of numbers flying in different directions: different categories, needs vs. wants, so.many.transactions. And it was also emotionally taxing. We had worked our way into a financial hole and now we had to acknowledge our poor behavior. For years we tried to justify our lack of money on our lack of income, but it was really our lack of financial know-how and impulse buying that got us 44k into debt.
How To Start Tracking Monthly Expenses
Tracking monthly expenses is extremely therapeutic and necessary when starting your budget. I recommend you begin by doing a financial brain dump. Take out a blank sheet of paper and list all the expenses you can think of. Don't worry about categories, or the exact dollar amount. Think of what you spend money on each month, food, clothing, car payment, insurance, credit cards, rent, and get it all on paper. If you don't know the exact amount, estimate or put down a question mark. It doesn't need to be perfect. This step is all about getting all those numbers swirling around in your brain out of your head and down on paper.
This post contains affiliate links. If you click and make a purchase, we earn a commission at NO extra cost to you. For more information, please read my full disclosure policy.
Fixed Expenses
After your brain dump, you will want to start a concrete and exact list of your monthly expenses. For this you will need your bank statement and budgeting worksheet. I recommend Dave Ramsey's budgeting forms. Using this form, or another printable budgeting form, will ensure you don't forget about any expenses. I acknowledge that Dave Ramsey isn't the only financial system out there. However, I only recommend things I have tried myself and his system works for our family.
Your budgeting form should list all the expenses you could have in a month. Start filling out your budget with your fixed expenses. Fixed expenses are the expenses where the amount doesn't change from month-to-month like housing, car payment, insurance, and credit cards. Referring to your brain dump and bank statement, start plugging in the numbers you know to be exact and adjust the numbers you guessed on.
Tracking Variable Expenses
Fixed expenses are the easy part. Now comes the more time-consuming task. You are going to figure out your variable expenses, the expenses that fluctuate from month-to-month like groceries, gas, and household expenses. Don't get discouraged if this sounds daunting. The quickest way to do is by taking a good educated guess. Overestimating is better than underestimating. For example, if you know you get groceries every Friday and it's typically $100, I would set my grocery expenses at $450. 100 for each week plus a little extra for any other items you purchase during the month.
Pen and Paper
If you prefer a more exact method of calculating variable expenses, use your bank statement or check register and calculate an average by looking at the last three months. Or even longer! As you are checking your expenses from month-to-month you will start to see a pattern.
Digital Budgeting Tools
Investing in a budgeting tool is another great what to get an exact count on all your monthly expenses. It keeps your budget on track as well. When we began our debt free journey one of the first things we bought was the EveryDollar subscription from Dave Ramsey. The EveryDollar tool allowed us to begin tracking our expenses and get an exact number on what we were spending each month. And after a few months, we averaged what were spending in each area and set a definite amount for that category.
Putting it all Together
In the beginning, tracking monthly expenses is waiting game. Calculating every single item you purchase can be tedious. On the flip side, once you have you expenses calculated, your monthly budget, and sticking to it, becomes much easier. You have a set amount in each category, and once that money has been spent, you wait for next month. In the beginning, I had no clue how much I spend on household items but after a few months of tracking and analyzing our budget, I know the exact number to put into my budget each month. Plus, once you have a good hand on your expenses you will know where you can cut things and really save some money.
Figuring out your expense amounts will take some time. You have to be patience and it isn't easy. Know it will take some adjusting. Budgeting and tracking expenses isn't something that happens over night. You have to be in it for the long haul. But I promise you, six months from now you will be so glad you did and you will find budgeting gets much easier as you keep doing it.
What tips do you have for tracking monthly expenses? I would love to hear them. Drop a comment below!