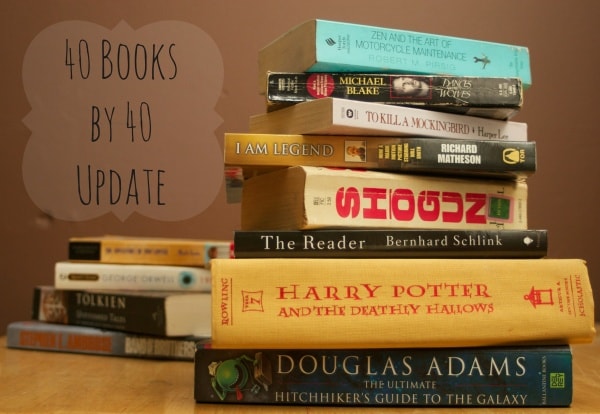 I have become a lazy reader in recent years. In order to get back into a reading routine and make myself more accountable, I challenged myself to read 40 books by the time I am 40. I am, ahem, 33 years old which only means about 5 books a year so it will probably be more, but 40 by 40 has a nice ring to it so I'm leaving it 🙂
Book number two in this challenge is Blindsighted by Karin Slaughter. This is the first book in her Grant County series set in fictional Heartsdale, Georgia.  Sara Linton is the town's pediatrician and county coroner. Sara finds a local college professor Sybil Adams (who is blind, hence Blightsighted) gruesomely murdered in the town's diner. Sara has to work with her ex-husband, town sheriff Jeffrey Tolliver to find the killer. This crime novel is gritty, suspenseful, and character driven.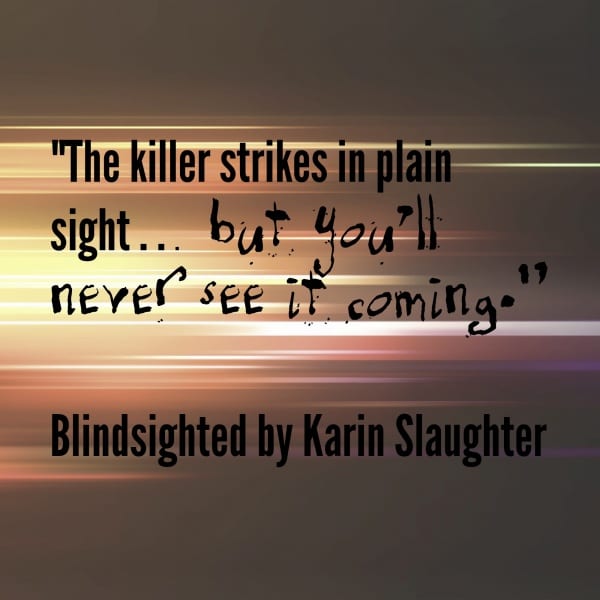 Although at times this book isn't the most believable, I FLEW through this book. I ignored all my responsibilities and read this book. Ok maybe not that bad but my children did play somewhat quietly while I read so I took full advantage. Plus, it is important for your kids to see you reading. It's one of the best ways to get them to be readers later in life. That being said, they got to also see me throw a fit when I reached the end of this book. I was so pissed off that I was wrong. I was certain I knew who the killer was. DAMMIT!! This is why I never guess in "who dun it" books. I prefer being surprised. Have you ever had that moment when you thoroughly enjoy a book, that you are sad (or pissed) that the book ended? I had that happen with this one, and I didn't want to start my next book. I took a reading break, but I did recover and move on to my next book.