The BEST HBO series you should watch!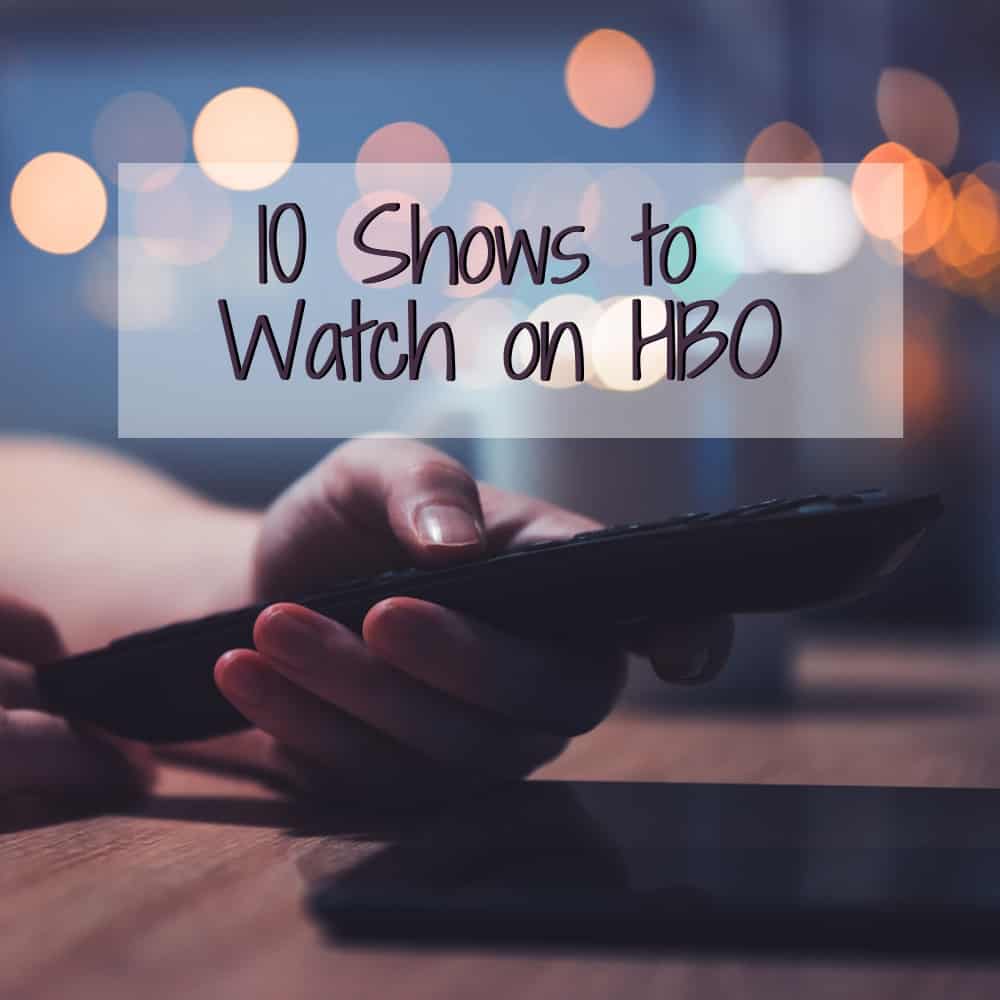 Back in the day, otherwise known as the mid-to late nineties, my family did have HBO as part of our cable package. But in those days it was for movies and comedy specials. Not THOSE types of movies, regular box office movies that you were pumped to finally or see or rewatch after seeing in the theater. HBO simply wasn't known for tv series back then.
The Sopranos changed all that, but because of my stubborn nature I didn't watch it. I didn't think it was fair that an uncensored tv network competed for Emmy's with my favorite shows (mostly ER). It literally makes no sense. I realize that now. I actually didn't start watching The Sopranos until 2004 and from the episode I was freaking hooked!
Binge watching back then wasn't as easy. I rented the DVDs from Blockbuster. No shame if I am dating myself. Blockbuster used to have an unlimited rental plan where you paid a monthly fee and could rent as many dvds as you wanted. Much like Netflix is today except you had to go to the physical store and rent the dvds.
Long story short, I blew through all four seasons that was available at the time. The Sopranos remains one of my favorite tv shows (don't ask me to pick a favorite) and I adamantly proclaim it to be the best tv drama ever made. And even though I own the dvds, I was THRILLED to find out that The Sopranos is available for streaming on Prime Video!
Not only that, but there are other entire series available on Prime Video right now as part of your Prime subscription! That means you don't require a subscription to HBO?! Even though I have been a Prime member for close to year before I found this out. Massive tv addict fail.
This post contains affiliate links. If you click and make a purchase, we earn a commission at NO extra cost to you. For more information, please read my full disclosure policy.
If you are an Amazon Prime member, click on the banner below to get a FREE 30-day trail of HBO. I promise, you won't be disappointed.
5 Spectacular HBO series you can watch in their entirety RIGHT NOW on Amazon Prime
1. The Sopranos Crime Drama
This ground-breaking series follows the New Jersey crime family headed by Tony Soprano. Tony and his difficulties balancing his family and work life is the center of the show. Bridging the gap are his sessions with his therapist.
2. Six Feet Under Dramedy
Before Dexter Morgan and Adam Braverman there was Nate and David Fisher. Six Feet Under is a darkly comical series that gives us an inside look at the Fisher family who owns a funeral home in California.
3. Boardwalk Empire Crime/Historical Drama
A period piece set in the Prohibition era. An Atlantic City, New Jersey politician plays both sides of the law, conspiring with gangsters and trying to keep hold of his political capital.
4. The Wire Crime Drama
The Wire is a police drama that takes place in the city of Baltimore. Each season is study one of various institutions of Baltimore (police, dock workers, politicians, public schools, the media) and shows how the problems of the city are intertwined. Because each of the seasons is set up like this it has a massive cast of characters and can be hard to keep up with. It's not like any other police or crime drama which makes you either love it or hate it.
5. Band of Brothers War Drama
The story of Easy Company of the U.S. Army 101st Airborne Division, and their mission in World War II Europe, from Operation Overlord, through V-J Day.
Ok. But what if you have seen all those shows and want to watch something that requires an HBO subscription. Have no fear, I have you covered there too.
5 Spectacular HBO series you need to watch RIGHT NOW on HBO NOW.
These shows are not available with your regular Amazon Prime subscription so make the most of your hard earned money, and start streaming these when you subscribe.
1. Game of Thrones Fantasy Drama
This drama has everything. Politics, sex, dragons, secret plots, battles, and much, much more. Who will win and sit on the Iron Throne?
2. Silicon Valley Comedy
The story and struggles Richard Hendricks and his "friends", Silicon Valley engineers trying to get their share of the market in Silicon Valley.
3. VEEP Comedy
The antics and failures of Vice-President Selina Meyer in this hilarious political satire will have you in stitches. FYI Prime has seasons 1-2
4. True Detective Crime Drama
Each of the three seasons of True Detective has new characters and a new storyline. Season one treats you with a dark and mysterious story that is one of the best things ever aired on television. It's that good!!
5. Westworld Science Fiction Drama
I knew nothing of the plot of Westworld before I started watching and I think that's why I enjoyed it so much. Don't read anything about it. Just go watch!
HBO has produced over 100 original tv series over the years so I only recommend ones that I have watched, except the last two seasons of True Detective. I haven't made it all the way through it yet, mostly because my husband won't let me watch that without him 😉 But I have it on my list along with Curb Your Enthusiasm, Big Love, OZ, The Pacific, Deadwood, Crashing . . . Ballers . . . .