This post may contain some affiliate links for your convenience (which means if you make a purchase after clicking a link I will earn a small commission to help keep my blog up and running, but it won't cost you a penny more). For more information, please read my disclosure policy.
The BEST HBO series you should watch!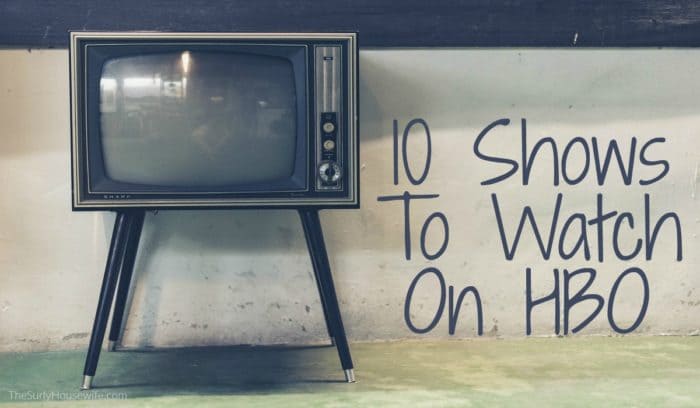 You know I love tv! One of my favorite channels is HBO. HBO has been producing killer content for close to 20 years now. They changed the game in regards to tv comedy and drama. Not every one grew up with it as part of their cable package, but today it is easier than ever to get HBO programing right to your tv without a cable or satellite tv package.
HBO NOW
"HBO NOW is the standalone streaming service that gives you all of HBO—no TV package required." To get access to past favorites as well as current blockbuster series, you simply go to HBONOW.com to sign up for a free month, then 14.99 a month after, which you can cancel anytime. You can watch tv series, movies, documentaries, stand-up comedy, and sports! You can stream through your smart tv, game console, phone or tablet, and computer. They make it so easy!
FYI, don't confuse HBO NOW with HBO GO. HBO GO is an app for HBO subscribers who have traditional cable packages.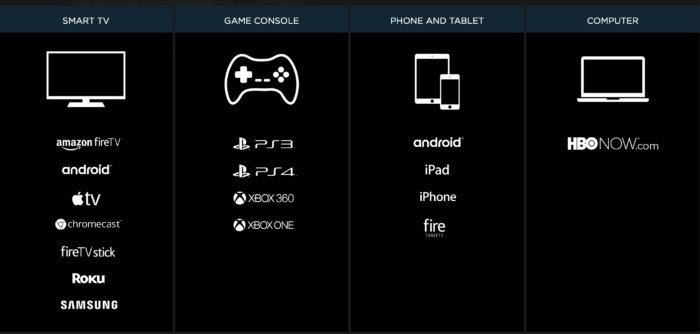 Amazon Prime
Another way to enjoy HBO is by purchasing a monthly subscription through Amazon Prime Video. It works the same way as HBO NOW. A free 30 day trial, and 14.99/month after the trial and cancel at anytime. What I love most about this option is it magically appears on your Prime Video, no extra apps to install or sign-ins to navigate. It's just there! Much like when you add it to your cable plan.
If you are an Amazon Prime member, click on the banner below to get a FREE 30-day trail of HBO. I promise, you won't be disappointed.

Did you know their are some entire series available on Amazon Prime right now that don't require a subscription to HBO?! Yeah. Me neither! Even though I have been a prime member for close to year now. Massive tv addict fail.
5 Spectacular HBO series you can watch in their entirety RIGHT NOW on Amazon Prime
The Sopranos
Six Feet Under
Boardwalk Empire 
The Wire
Band of Brothers
5 Spectacular HBO series you need to watch RIGHT NOW on HBO NOW.
These shows are not available with your regular Amazon Prime subscription so make the most of your hard earned money, and start streaming these when you subscribe.
Game of Thrones
Silicon Valley
VEEP – FYI Prime has seasons 1-2
The Leftovers
Westworld
HBO has produced over 100 original tv series over the years so I only recommend ones that I have watched, except The Wire. I haven't made it all the way through it yet, mostly because my husband won't let me watch that without him 😉 But I have it on my list along with Curb Your Enthusiasm, Big Love, OZ, The Pacific, Deadwood, Sonic Highways . . . The Comeback . . . .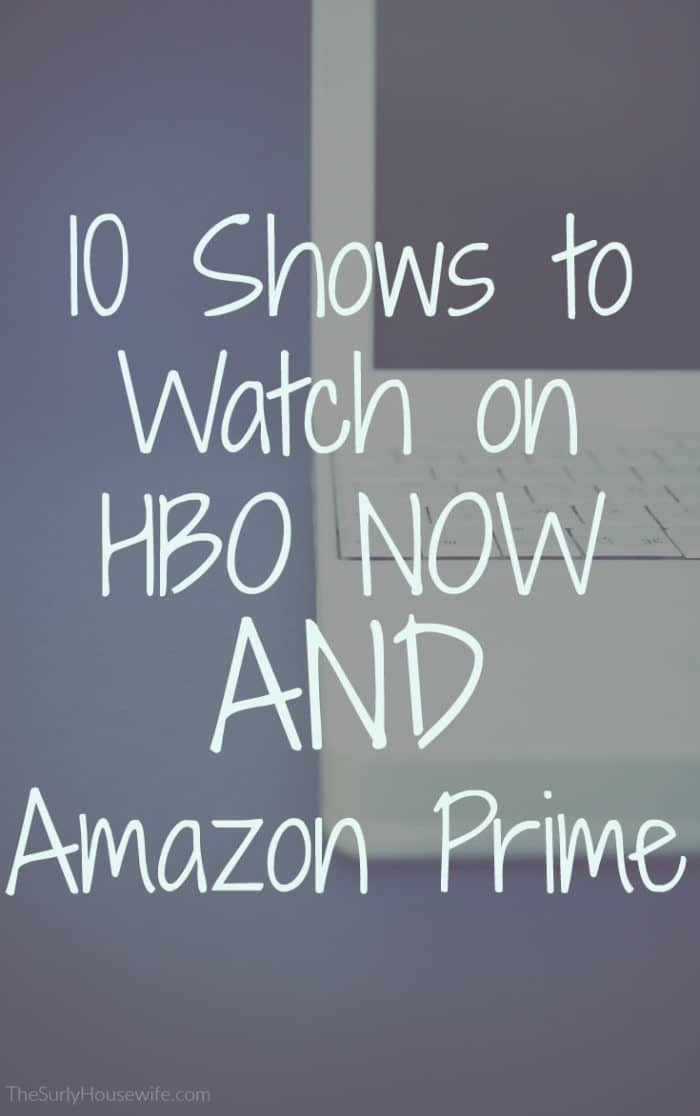 Stay Connected!
Subscribing via email is the best way to get up-to-date blog posts as well as staying connected to all things Surly 😉 Enter your email and you will be signed up for our weekly newsletter, which offers encouragment, inspiration, and laughter!