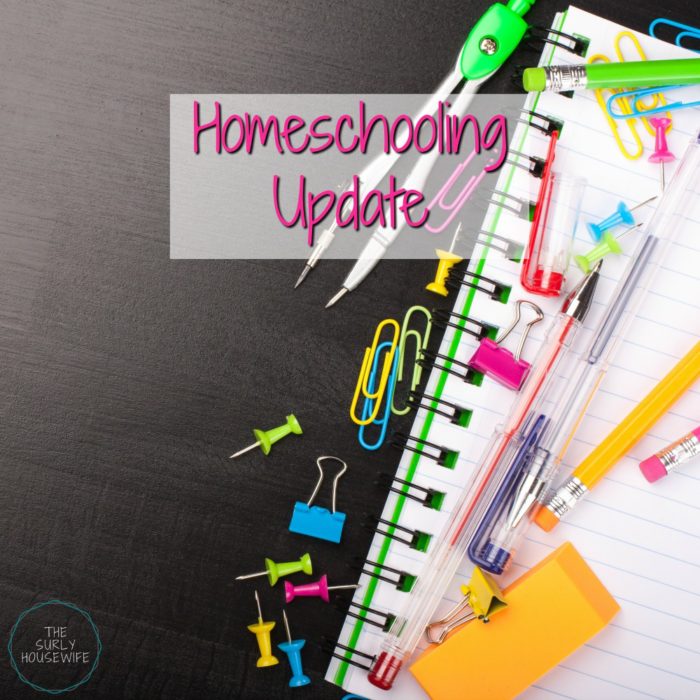 Howdy folks! I thought I would give you a little update on how the first couple of months has gone with our new homeschool curriculum, Build Your Library. Click here for our reasons for choosing this curriculum.
We started at the beginning of September and things are going really well! We began with 1st grade even though my kids are in second and fourth grade age wise. Grade 1 began with ancient history so I thought it was a great place to begin the curriculum.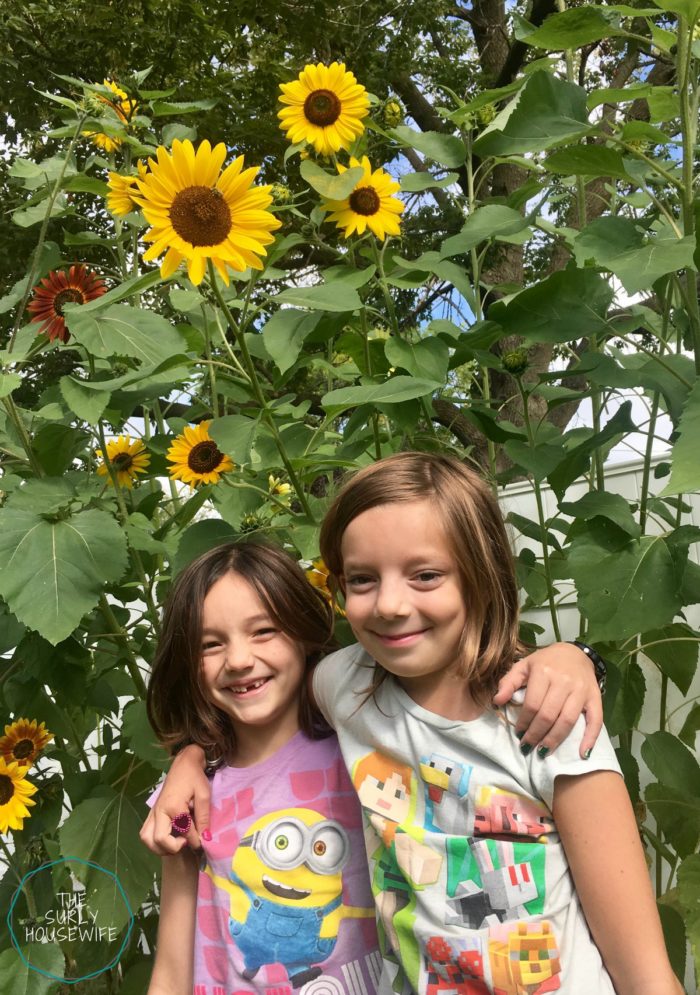 The curriculum includes lessons for history, mythology, literature, science, art, and language arts. Not all are done everyday or on the same day. It has lesson plans for five days a week but I am able to condense it down to three days a week to better suit our schedule.
This post contains affiliate links. If you click and make a purchase, we earn a commission at NO extra cost to you. For more information, please read my full disclosure policy.
Build Your Library Curriculum
I love this curriculum because it is super affordable. It was $34.95 for the curriculum which includes weekly and daily lesson plans, timeline figures, activity pages and maps, and a mythology e-book written but the creator of the curriculum. I paid $25 to print all of it out at Office Depot.
The books the curriculum uses are separate but we have been very blessed because our local library has had everything we needed! We have purchased 2 books that are used throughout the curriculum, Story of the Word and Nature Connection, and Hieroglyphs, which our library did not have.
History and Art
Using the Story of the World (I bought the kindle version) we started with the first nomads, then the settling of the fertile crescent, the formation of the Egyptian dynasty which included some Egyptian culture activities, and we are now moving onto Babylon.
We started our timeline that is displayed in our kitchen/dining room. It's probably one of the girls favorite things because they can SEE the history we are talking about. History is still a bit abstract for them but they are catching on.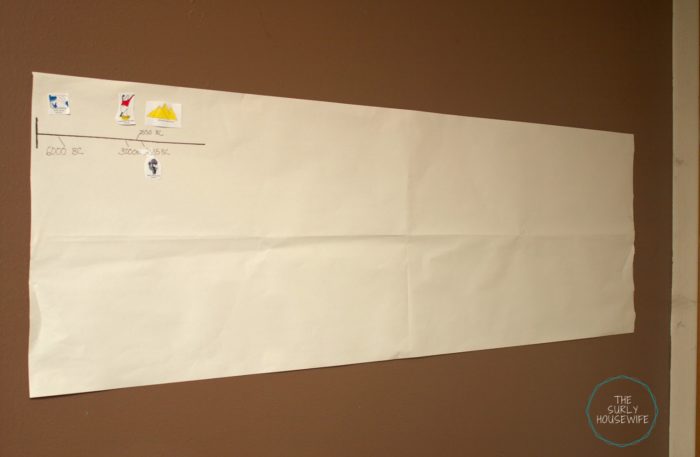 They love the art activities that accompany the history section: making salt dough, designing a sarcophagus, a paper mummy sarcophagus, and using hieroglyph stencils (which was probably their favorite!)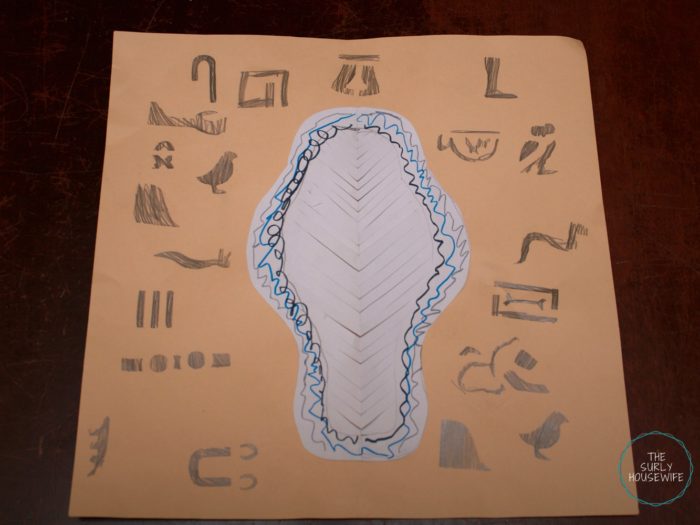 Literature and Language Arts
We have read three (audio)books so far: The Tale of Despereaux, 26 Fairmount Ave, and Charlie and the Chocolate factory. Vocabulary words and copy work for each book is part of their language arts assignment.
We started with The Tale of Despereaux, which Harley did not enjoy very much but only because it had so many vocabulary words. She looks up definitions in the dictionary which she detests. I think it was more because the words were a little too advanced for her.
26 Fairmount Avenue was a nice change of pace and the girls really enjoy Tomie DePaola. The especially loved Bill and Pete Go Down the Nile which was a supplement to our Egyptian studies.
We are about a third of the way through Charlie and the Chocolate Factory and they just love it!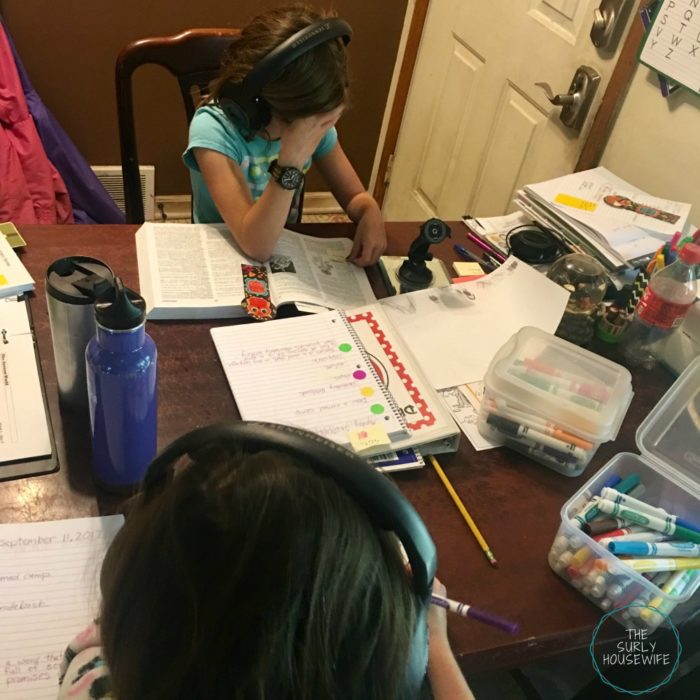 Science
Science for grade one involves nature study so much of it is review for my hiking loving girls. We checked out the Nature Connection from the library and loved it so much we purchased it ourselves. It has lots of fun activities and simple ways you can study nature in your own surroundings. So far we haven't used a lot it or the other science recommendations but they did take a nature hike on their favorite trail earlier this fall.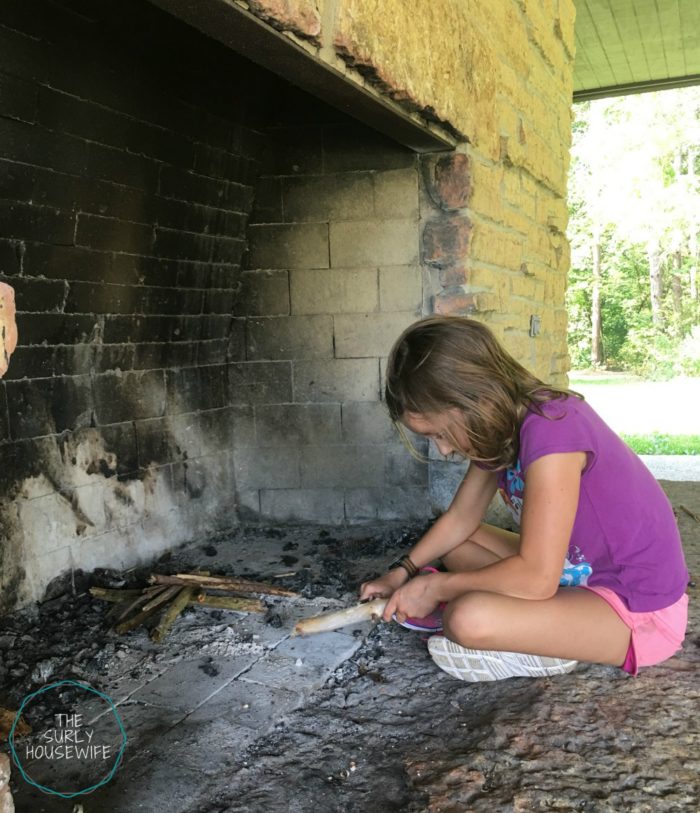 Math
Life of Fred is our math curriculum and my kids LOVE LOVE LOVE it! It's story-based math with funny scenarios and silly questions. It's the only formal math education I have ever used and judging by their answers with flashcards (I only did out of curiosity) it works!
Build Your Library has been an excellent way for our unschooling family to work in some formal education. It's affordable and easily adaptable to every family's needs which is why we love it.