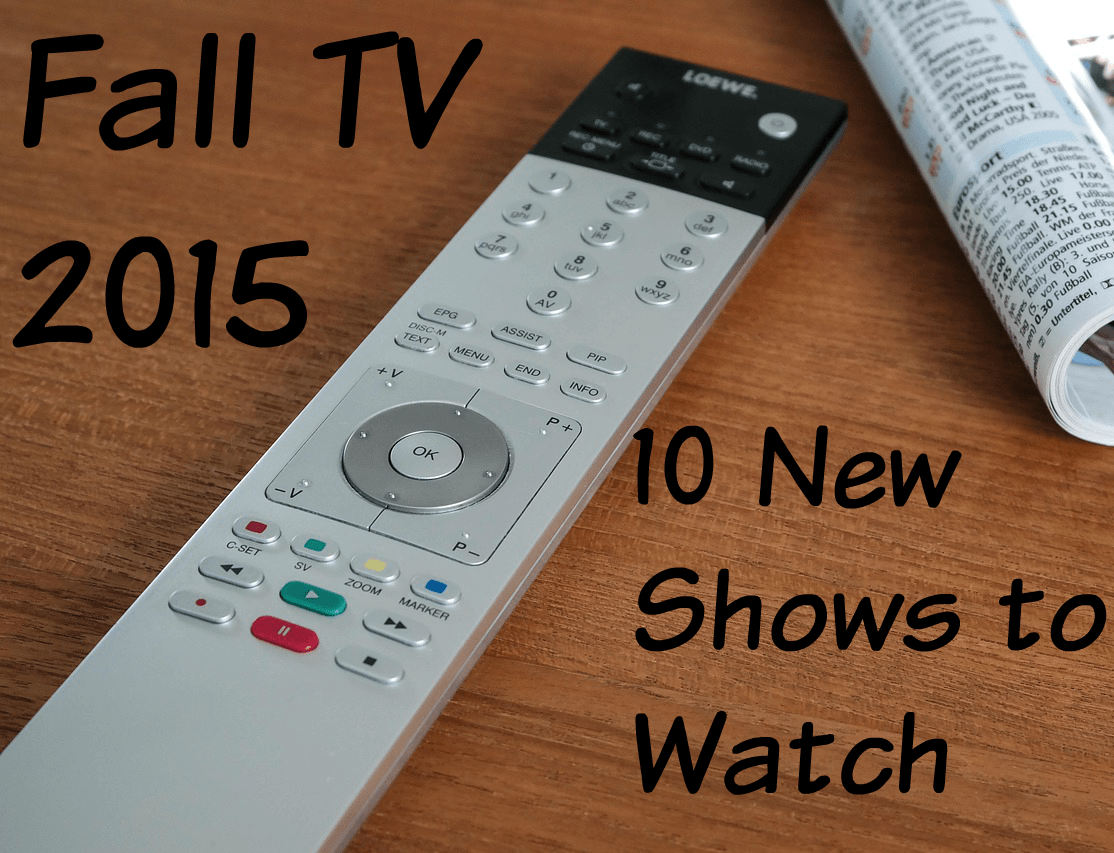 I love the fall for 3 major reasons. One, it's back to school time, and as a homeschooling mom we can now enjoy empty parks, museums, stores, and a quiet neighborhood. Two, the weather cools down. I'm a big fan of sweatshirt and sandals weather. And three, new fall TV!! I'm a tv addict and I love the beginning of the new fall season. My old favorites come back (Bob's Burgers, The Affair, The Middle, The Blacklist, The Amazing Race) and the promise of finding a new favorite show. Here are 10 shows I am super excited about this fall season!
ABC
The Catch
The newest edition to Shondaland is The Catch. Mireille Enos plays a fraud investigator who is a victim of fraud by her finance. First of all, MIREILLE ENOS has my heart. And second, this series looks a thrill ride very reminiscent of How to Get Away with Murder, another show I love. The Catch is a midseason show slated to premiere in January.
Dr. Ken
Community's Ken Jenong was a real doctor. Like that kind of doctor. A medical doctor in case you didn't get my joke. His new comedy series on ABC centers around brilliant physician Dr. Ken with no bedside manner trying to balance work and family. I'm excited to see Ken mix his first job with his new love of comedy and acting. Dr. Ken premieres Friday, October 2nd on ABC.
The Family
Oh my gosh, Joan Allen!! I would watch her read the phone book. I love a good murder/mystery and this series fits the bill. A politician's family is rocked by the return of a son who was presumed dead 10 years earlier. But, is he really who he says he is? The Family is another midseason premiere for ABC set to debut in late 2015.
The Muppets!!!
Shot in the documentary style, The Muppets return to tv to show their work, personal lives, and relationships. I'm hoping this retro favorite will be a hit with both kids and adults. The Muppets are a part of ABC's Tuesday night line-up starting on September 22nd.
CBS
Code Black
I was a huge ER fan back in the day, and ever since then I have been looking for a new medical show to grasp on to. Code Black may be the show. It is a medical drama based on a documentary of the same name. It follows the staff of a Los Angeles emergency room as they fight to save lives while being understaffed and overcrowded. Code Black begins on Wednesday September 30th.
Life in Pieces
The all-star cast of Betsy Brandt, Diane West, Colin Hanks, and James Brolin star in this comedy about the Short family. This single camera sitcom is a series of separate stories about different family members. The creator was inspired by Lonney Tunes, where you have several separate plot lines in one half hour. The Life in Pieces is in the Monday night line-up following The Big Bang Theory which begins on September 21st.
FOX
The Grinder
The Grinder is a new comedy coming to FOX starring Rob Lowe as a (previously) successful television lawyer who comes back to his hometown to join his family practice with his brother, played by Fred Savage. The Grinder premieres on Tuesday September 29, after the lead-in Grandfathered starring John Stamos.
NBC
Chicago Med
Again, I miss ER. And this medical drama is a spin-off of Dick Wolf's Chicago franchise: Chicago Fire and Chicago PD. Chicago Med is described as "an emotional ride through the day-to-day chaos of the city's most explosive hospital and the courageous team of doctors that holds it together." Chicago Med is set to be released on Tuesday November 17th. A four-way crossover between Chicago Fire, Chicago PD, Chicago Med, and Law & Order: Special Victims Unit is set to air in February 2016.
Crowded
From director James Burrows and executive producer Sean Hayes, Crowded is a new comedy on NBC where an empty nest suddenly becomes, well crowded. Patrick Warburton and Carrie Preston star as parents whose grown daughters AND parents decide to move in. Stacy Keach stars as Warburton's father. With the combination behind and in front of the lens, this show should be a hit. Crowded is yet another mid-season premiere set to begin in late 2015.
Shades of Blue
A cop drama starring Jennifer Lopez, Ray Liotta, and Drea de Matteo. I don't feel like I have to say anything else. This drama centers around Lopez, a detective and single mother, who has fallen in with a group of dirty cops. When the FBI comes calling, she faces a decision on how to keep it all together. This series was ordered a full season without a pilot so I am super excited to see the full 13 episode run starting sometime in the midseason.
The Player
The Player is an action packed Las Vegas thriller centered around a high-stakes game. An organization of wealthy individuals gamble on a former military operative-turned-security expert (Snipes) ability to stop some of the biggest crimes imaginable from playing out. If it sounds a little surreal, it's from the creators of The Blacklist where anything is possible. The Player debuts on NBC on Thursday September 24th.
What show are you looking forward to this fall? Do you like all the new shows or your returning favorites? Let me know in the comments below.