Every Thursday, I share a little bit about our homeschool life. Interested in why we are homeschooling? Click here. Want to know about our home preschool curriculum? Click here. Any other questions? Ask away. I would love to hear from you 🙂
Hey everybody! As an unschooling family, I don't have too many craft and lesson type posts to share with you. But I thought I would do a little photo dump and show you some of the other things we do as part of our schoolwork.
With the awesome weather, the girls have been playing outside so much. It's such a nice change after being stuck in the house all winter. Fofo is becoming quite the archer with her target Jason set up in the backyard.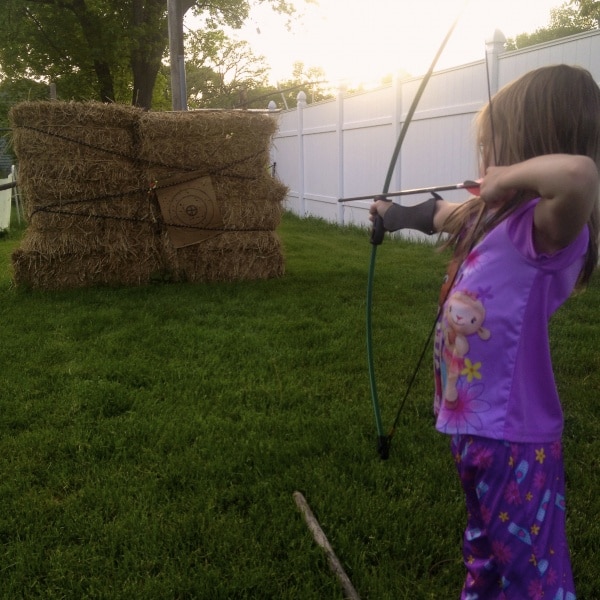 I hope you have had a better week than I have been having. I was sick for about 5 days including over the weekend. Which really sucked because I had to stay home on Saturday while my husband took the girls to Madison for some fun school-related activities.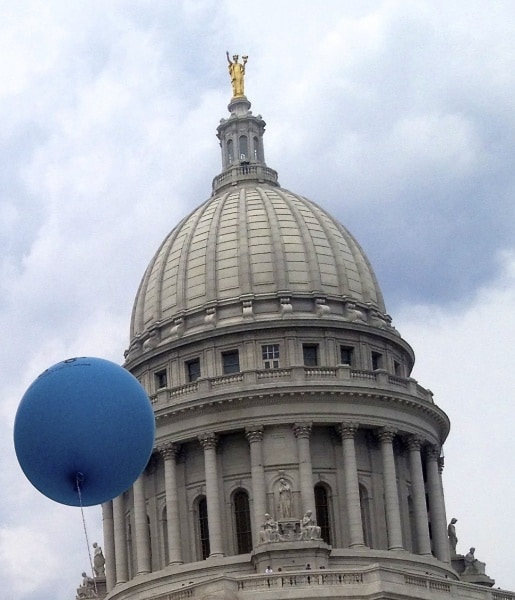 In honor of June Dairy Month, the Madison Farmer's Market last Saturday had Cows on the Concourse, a celebration of Wisconsin's dairy industry. I missed baby cows guys. I love baby cows. I was so sad.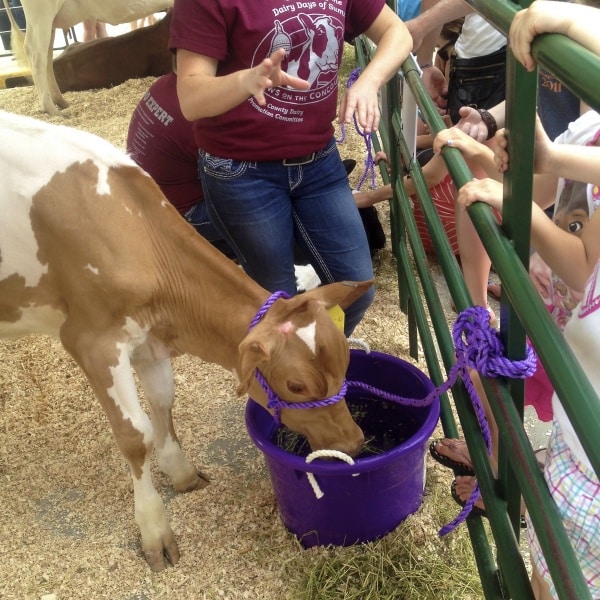 FOFO GOT TO PET A BABY CALF!!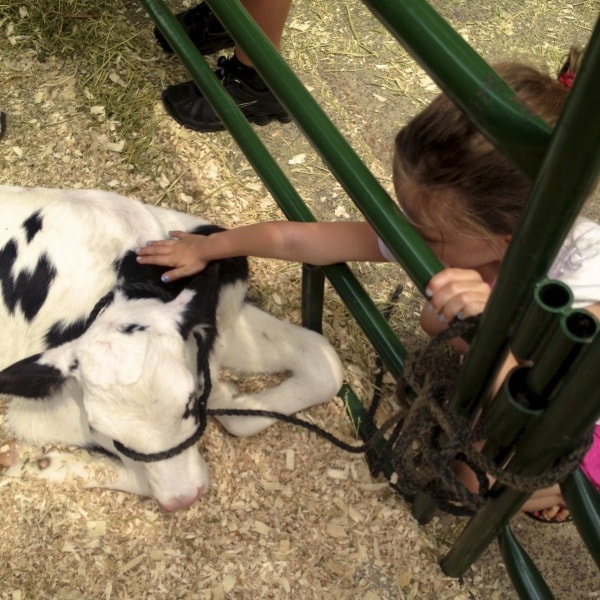 Students from UW-Madison had cows of various ages set up for people to pet and learn about. The girls, of course, just wanted to pet them. My husband has previous experience on a dairy farm so the girls already had a little knowledge about where milk comes from. They LOVED seeing all the cows up close.
Next up, the girls went to the zoo for orangutan caring week. The zoo was having presentations throughout the day about orangutans. They are my favorite primate 🙁 I missed out on all the fun. It was pretty busy so the girls didn't get too close to the orangutans but they were able to learn about their diet.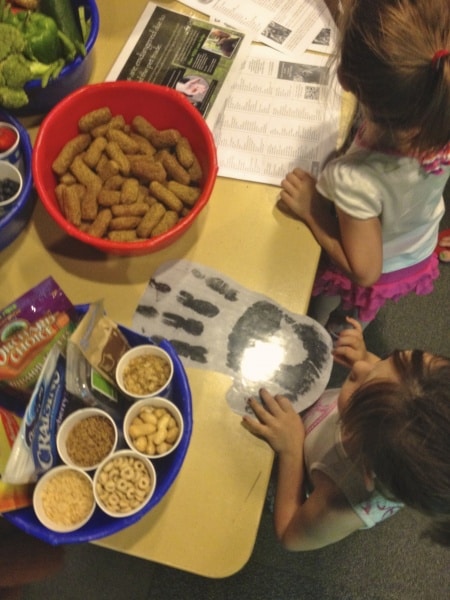 By this time, the girls were ready to go ride the merry-go-round at the zoo and run off some energy.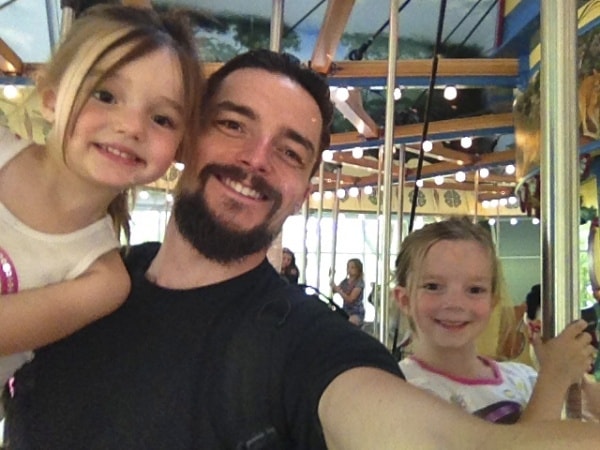 The Henry Vilas zoo, aside from being FREE! has a small beach across from it. Jason and the girls headed there to have lunch, do some tree climbing, and be fierce. I don't know. Fofo has this need pose. Constantly. Sigh.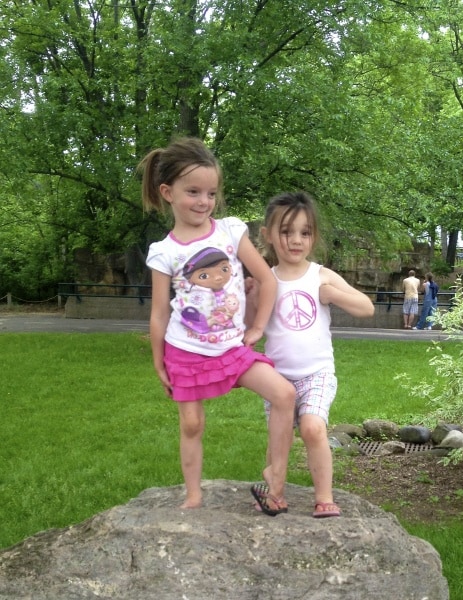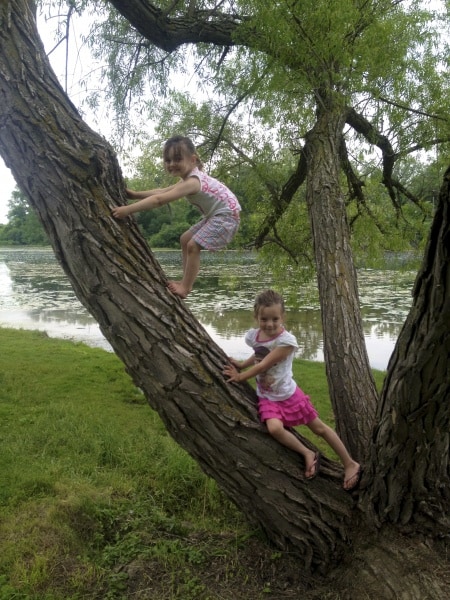 Not only did I miss cows, orangutans, and the beach, but I missed a big milestone. Fofo lost her first baby tooth!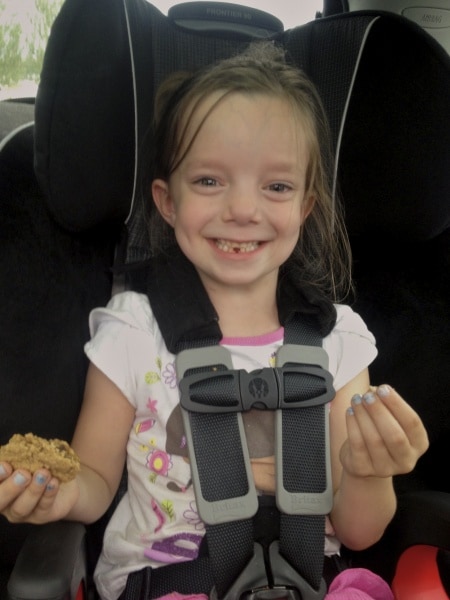 It has been loose FOREVER and she was so excited for it to fall out. I'm super bummed I missed it, but it nice Jason was there for it. With all the hours he works, he misses out on stuff like this.
I missed out on family time last weekend, but this weekend we are headed to Prairie Villa Rendezvous. An awesome way to celebrate Father's Day weekend.
What has your homeschool life looked like lately? What are your plans for Father's Day?