Three easy tips to help you choose outfits for family photos!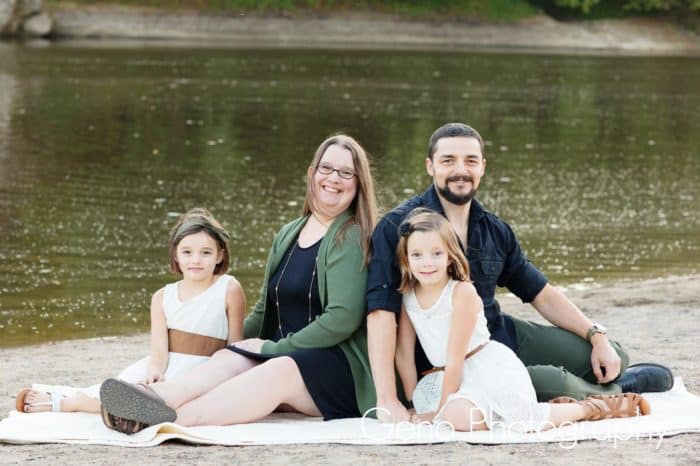 I'm a huge advocate for taking family photos. Our family has a yearly tradition of taking family portraits. I treasure these photos because as Jodi Picoult once said "This is what I like about photographs. They're proof that once, even if just for a heartbeat, everything was perfect."
But taking family photos can be stressful. Finding the time, the money, the location, and the outfits! Picking out the perfect outfit for each of your family members that makes them look and feel great can be a challenge. But it doesn't have to be! I have a three-step system that I use to coordinate our family outfits. Let me tell you about it.
How to Choose Outfits for Family Photos
Determine the style of your photos.
The outfits you choose should reflect the atmosphere where you are taking the pictures as well as your family's style. For example, in 2013 our family photos were taken in the lobby of a Marriott hotel so we wore more formal outfits: dresses and shirt and tie.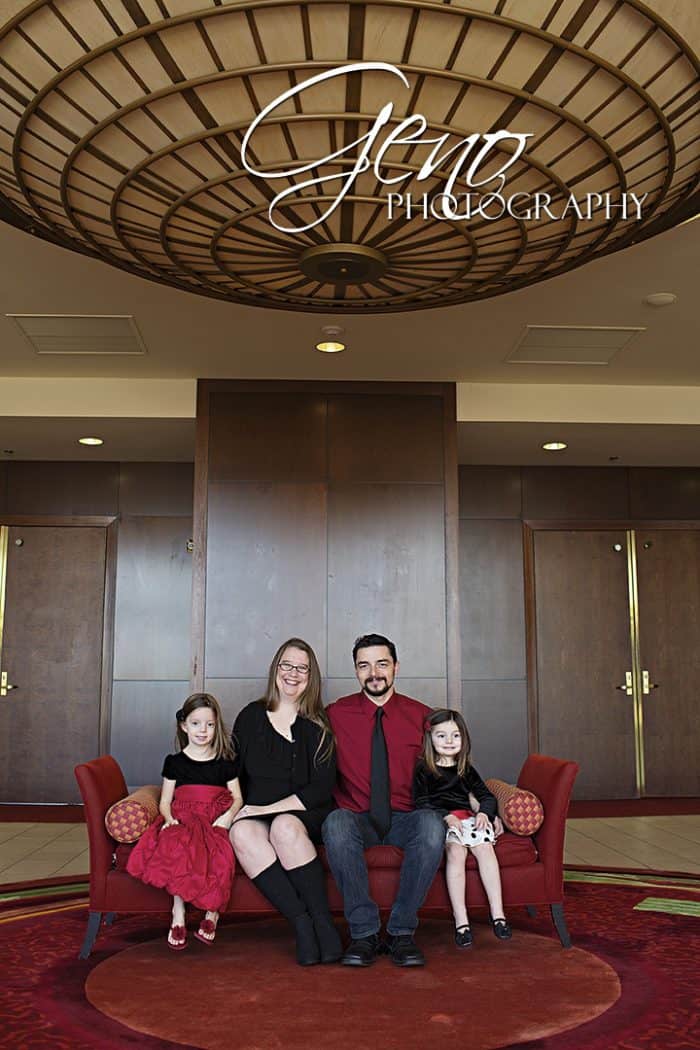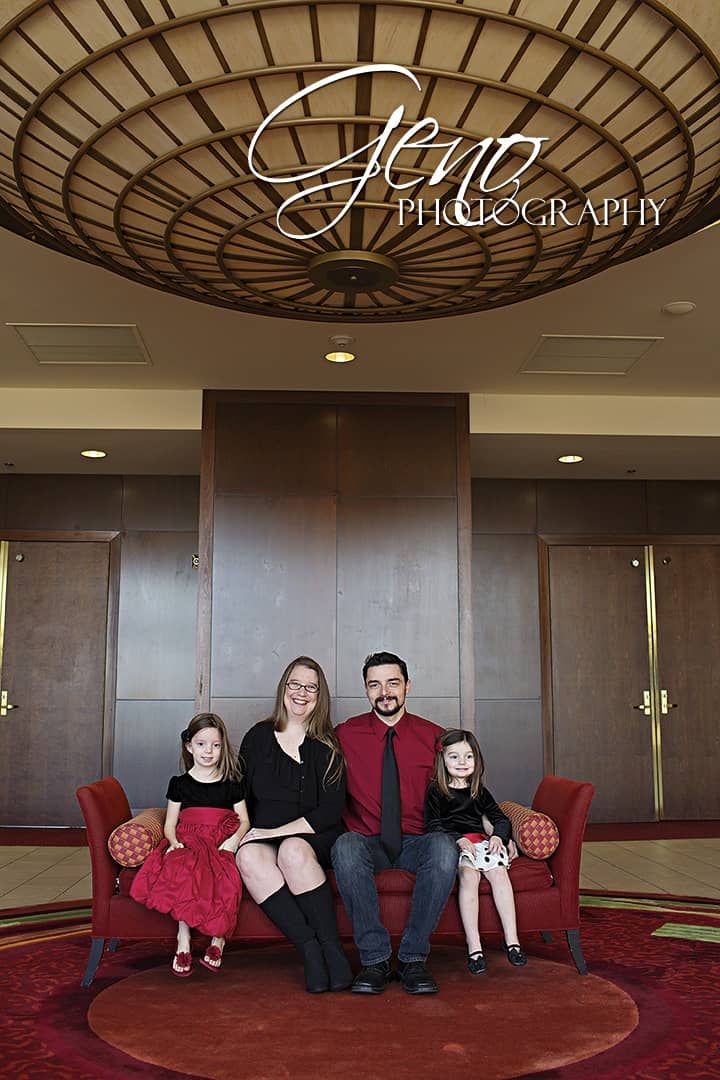 The hotel wasn't SO fancy that we needed to wear formal wear but the girls received some fancy dresses as a gift which leads me to my next tip.
This post contains affiliate links. If you click and make a purchase, we earn a commission at NO extra cost to you. For more information, please read my full disclosure policy.
Start with a basic outfit that one member of your family looks great in AND you already own.
For our pictures last year, we centered our look around my daughter's American flag dress.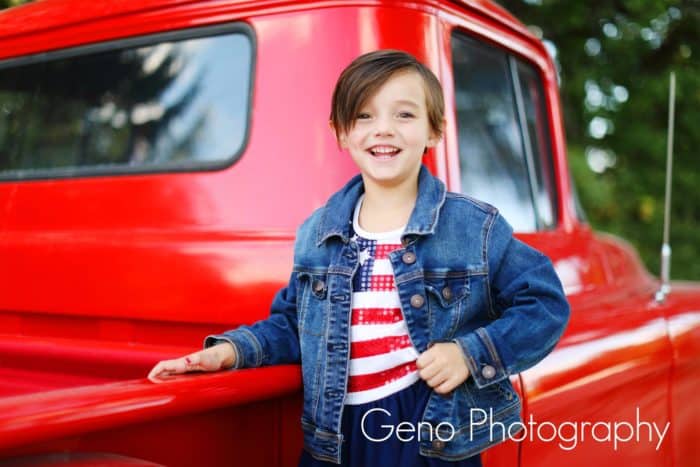 Doesn't she look so adorable! Plus it was her favorite dress so we will always have pictures of her in it!
The key here is to pick an outfit that you already own. Anyone can pick out a cute outfit from the store. For ease of planning, and your budget, stick with what you own. Now you are able to create an ensemble by picking a simple color scheme to go along with this basic outfit.
Raid all the closets to find outfits to match the center piece outfit.
In our 2013, we lucked out! All of us has outfits that matched the black and red theme so we didn't have to buy anything at all!! I think we looked pretty sharp 🙂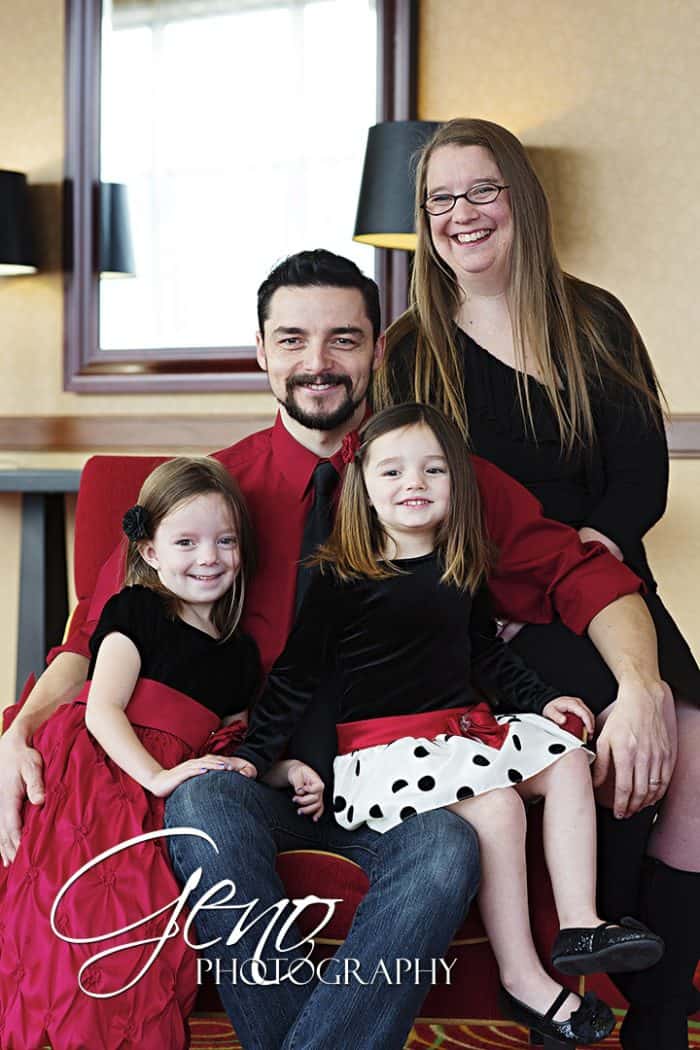 In 2016, we went with a red, white, and blue ensemble to match Lilly's dress. I actually found everything in one day at the same store! Luck was on my side that day 😉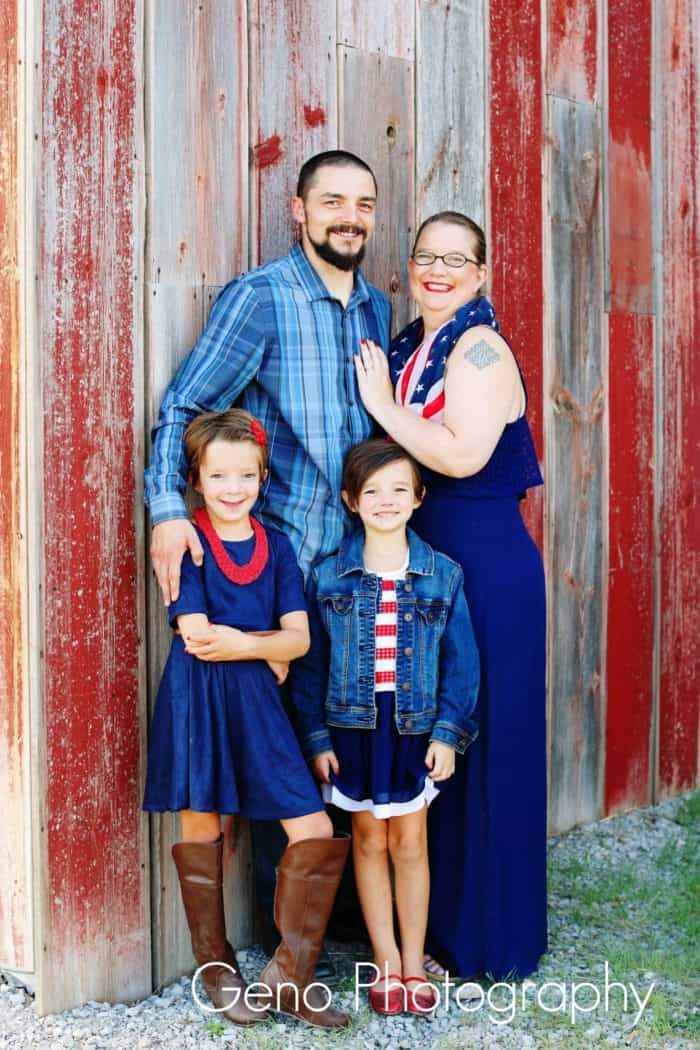 With this year's photos I didn't even have to think about our location because our photographer, as well as one of my best friends, did her summer mini-sessions at Palisades-Keplter State Park in Mount Vernon, IA. Seriously, these sessions are gorgeous!
My mom bought the girls white dresses which I knew would be perfect so all I had to do was get accessories for the girls and outfits for myself and my husband.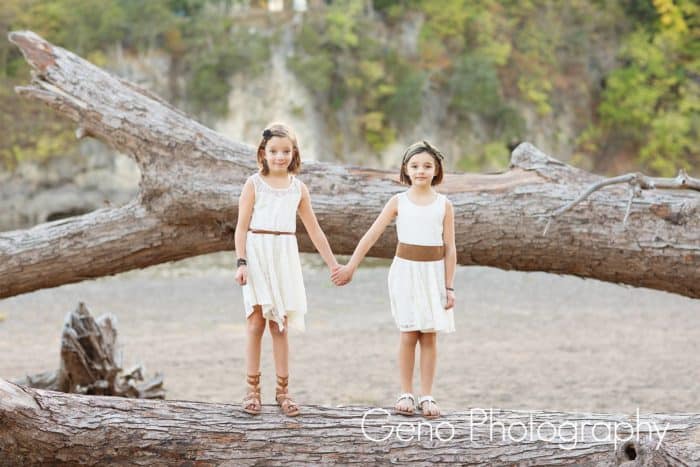 Again, we started with a simple dress and color and went from there. My husband had a black button-up shirt so we decided with black and green to complement the white dresses. I love it when a plan comes together!!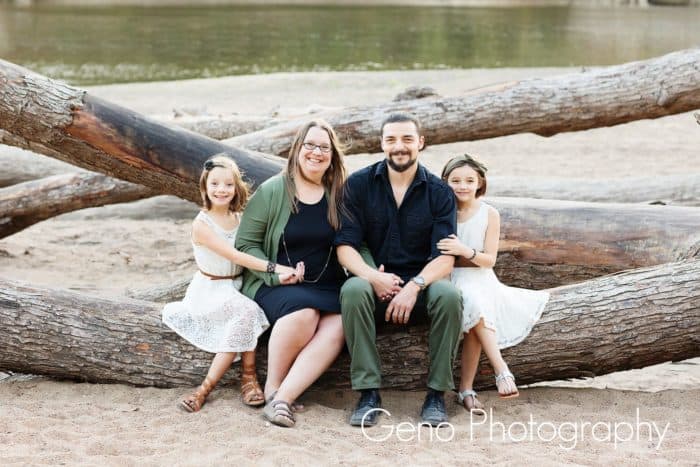 My beautiful friend Carrie does phenomenal work! You can check out all of it at her website Geno Photography and don't forget to check out her blog for a more in-depth look at her photo sessions. She is based out of Iowa but this girl is an adventurer so she is up for any destination when it comes to photography.
What I love most about her photography is that is always nails the shot. And she will make your children look perfect. Even if it is just for a moment 🙂