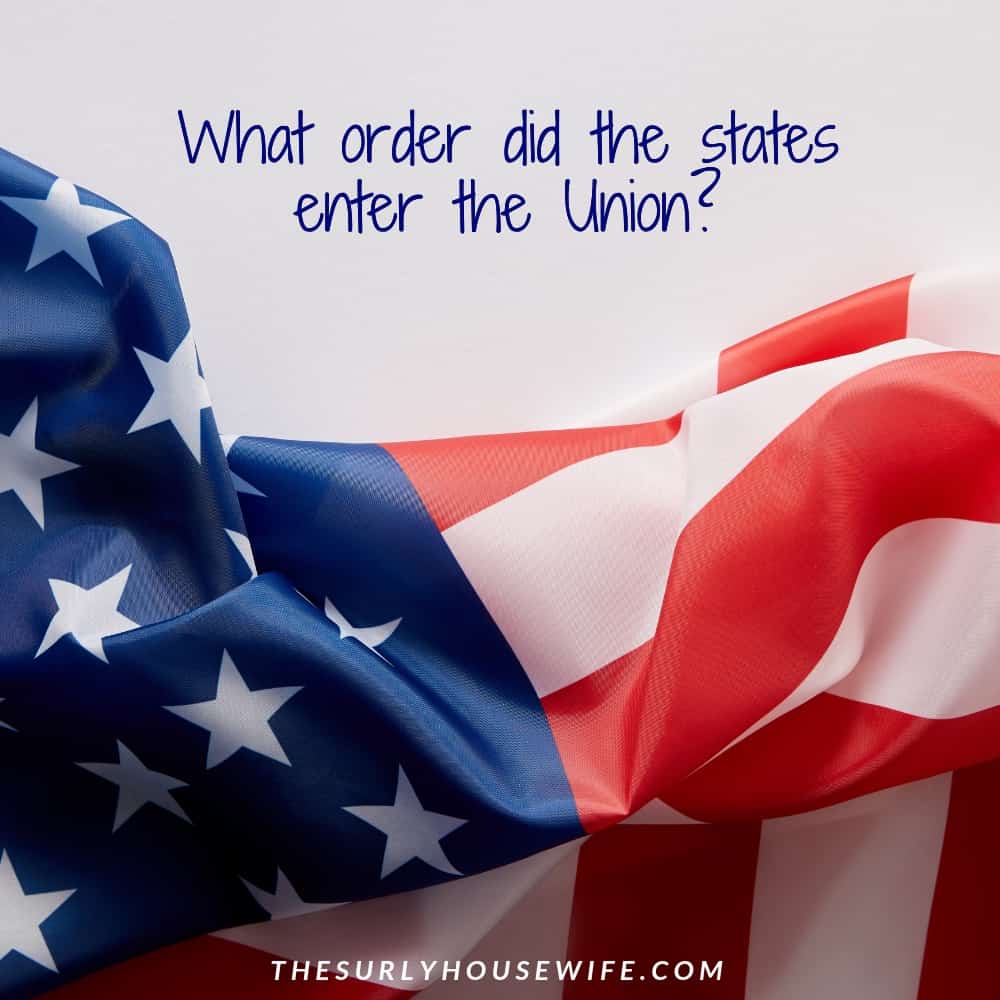 Statehood Order of the 50 States
I love American history and when I started teaching my kids about early/Native American history in the fall of 2015 I had no idea they would enjoy the topic so much. Even though we took a little break and tried some different topics, the kids wanted to come back to American history. So we started a literature-based 50 states study.
I'm an alphabetical girl. I love any and all things alphabetical but for the 50 states I had a different approach. To go from Alabama, the 22nd state, to Alaska, the 49th state, didn't make sense from a history standpoint. In fact, if we were to follow the states alphabetically, the first state we would get to that was part of of the 13 colonies would be Connecticut, 7th in the alphabet.
To follow a historical timeline, we study states by the order they were added to Union. It's fun to list the state alphabetically, but rote memorization is not the goal of our homeschool. We want history to come alive so I choose living books for our literature based curriculum.
If you want more details on our 50 states study, check out the book lists below, which include picture books, chapter books, and young adult fiction!
Printable 50 States List
To download this free printable, just CLICK HERE and it will directly download to your computer.
It's a great reference when you are studying American history and social studies.
We have this cheat sheet hanging on our "America" wall. I color in each state as we learn it. I add the abbreviations after the state.
It's a super handy list. You can make multiple copies and have your kids label the states by putting the number on the respective state. Or for practice on capital cities and abbreviations.
So the next time you or your kids ask, "What order did the US states enter the union?" you will have this handy, dandy printable to reference.
CLICK HERE TO DOWNLOAD STATE ORDER PRINTABLE