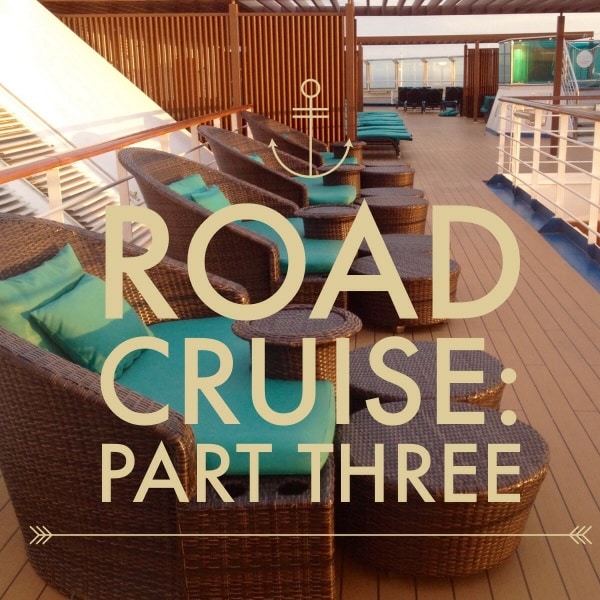 My last cruise recap 🙁
For those of you catching up, part one here!
And part two here!!
DAY SIX – BELIZE CITY, BELIZE
My husband woke up early to capture this amazing sunrise.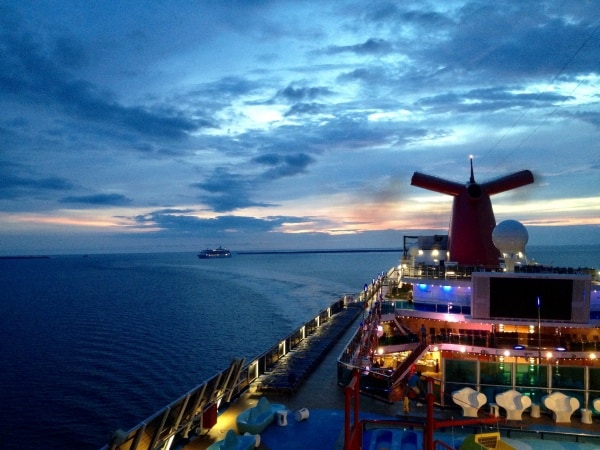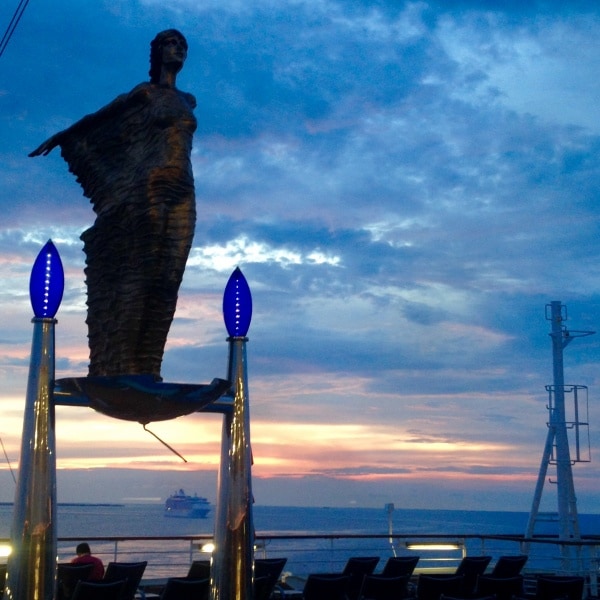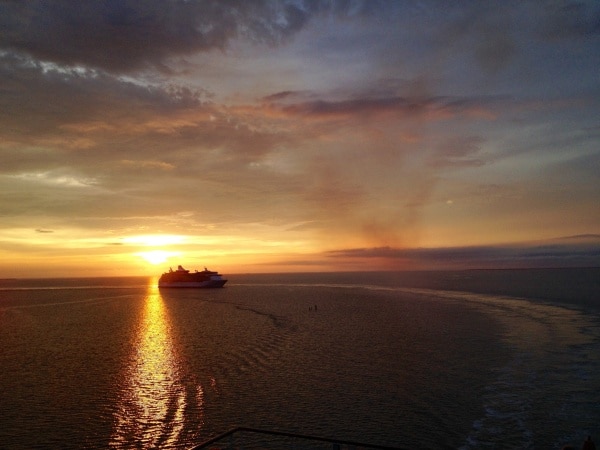 View from our balcony. How amazing is this to wake up too!!

It is too shallow for the ship to port at Belize, so they do something called tendering, where you board smaller boats to take you ashore. I loved watching the contrasting colors as the water was stirred up.

Again, this being the vacation of rest and relaxation, we stayed aboard and enjoyed the quiet. And some people watching. Guests tendering were taken in groups down to the gangway. One family was walking and their 5-year-old son shouts with clenched fists "WE'RE IN BELIZE!!" It was the sound of pure joy and amazement in his voice. But his parents didn't even notice, not that I blame them. They probably heard this the whole trip. "WE'RE IN THE AIRPORT!!" "WE'RE ON THE SHIP!!" "DAY AT SEA!!" I imagine they were exhausted of his enthusiasm.
After watching all the boats emerge from around the ship, we headed to the empty Serenity deck, where we hogged the hammock for the afternoon. We took 2 naps. In.One.Day. I can't describe this amazingness.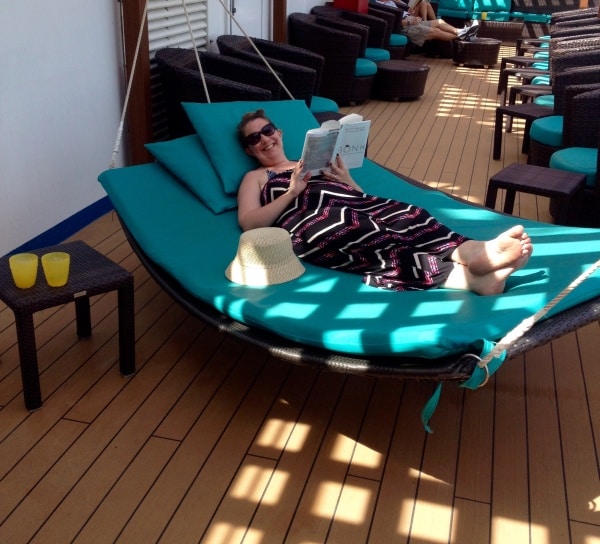 It rained off and on that day, but when some of the small boats brought people back to the ship, it began pouring rain. Glad we stayed on the ship!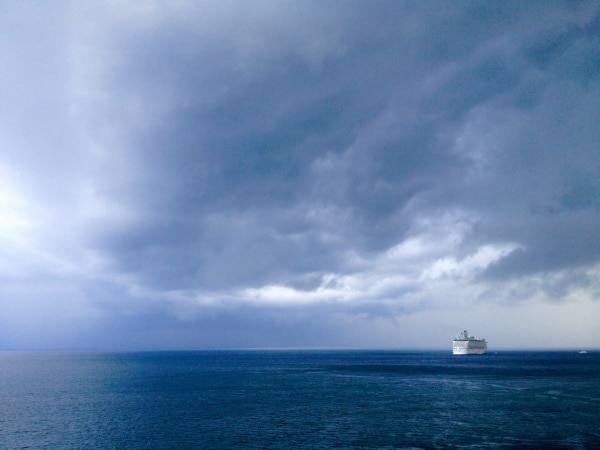 "It gon' rain!!"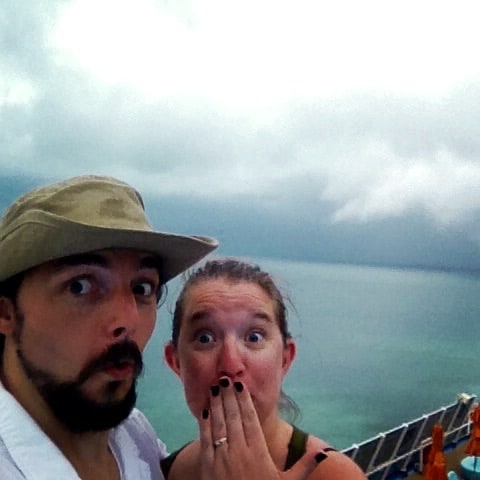 Before the show, we went to the atrium bar to have a drink and listen to music. FYI: best mojito evah! Wow 🙂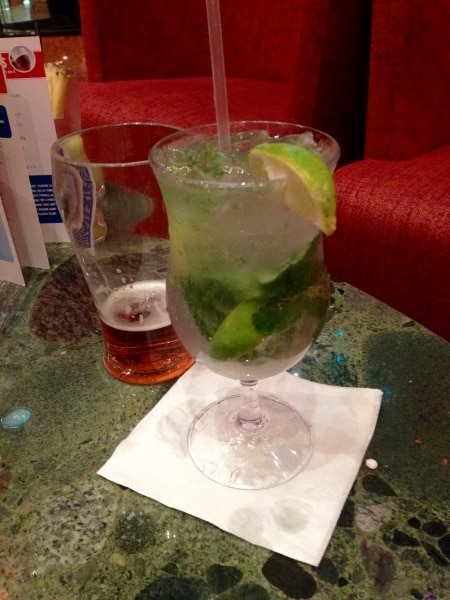 We went to the Marriage Show before dinner. I love this show. Three couples compete: newlyweds, the couple married the longest, and one in the middle. If you go to any show aboard the cruise ship, go to this one. It is guaranteed for some laughs. Mostly at the newlyweds. I kid! This show was extra special as a couple got engaged at the beginning of the show. It was so sweet!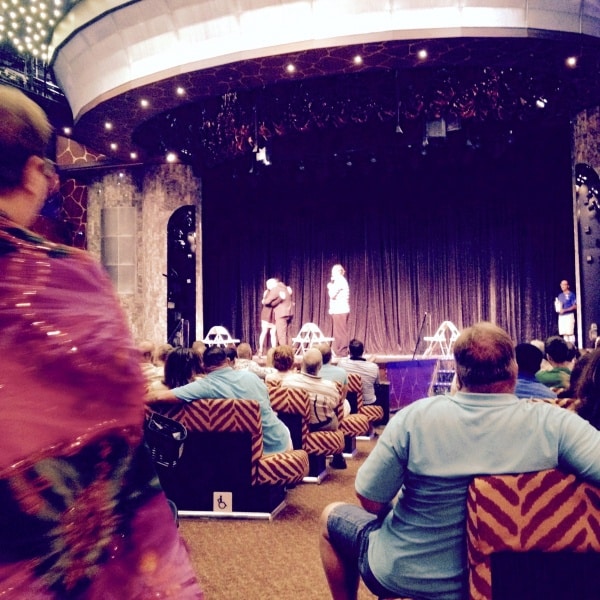 DAY SEVEN – COZUMEL, MEXICO
We slept-in. Parents, hell grown-ups, know how truly awesome this is 🙂 Since we were within walking distance to shore, we decided to give it a try. Totally not our scene. Crowded. Tons of people bothering you. This just isn't our type of thing. From the conversations we overheard during the day, people had a great time ashore.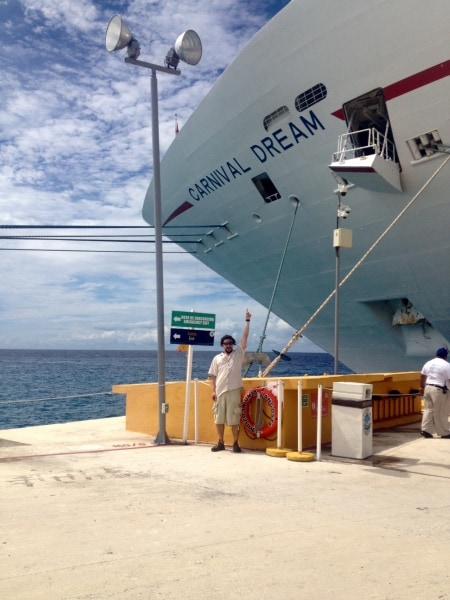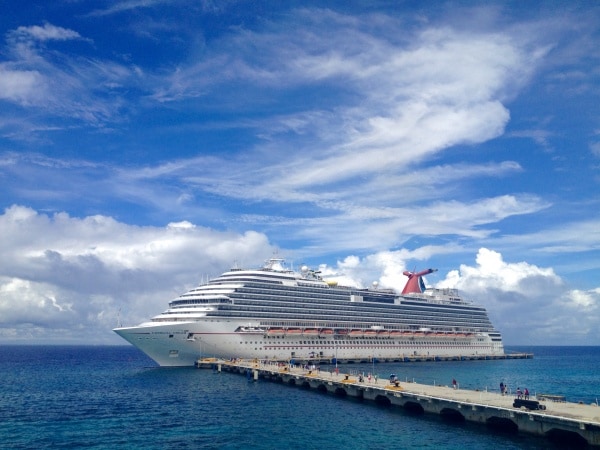 The water here was just amazing!!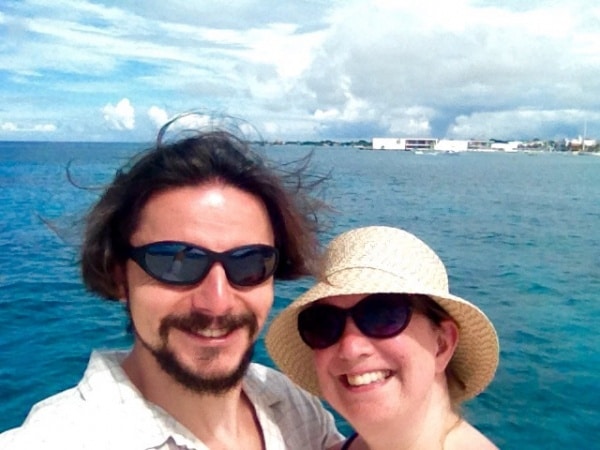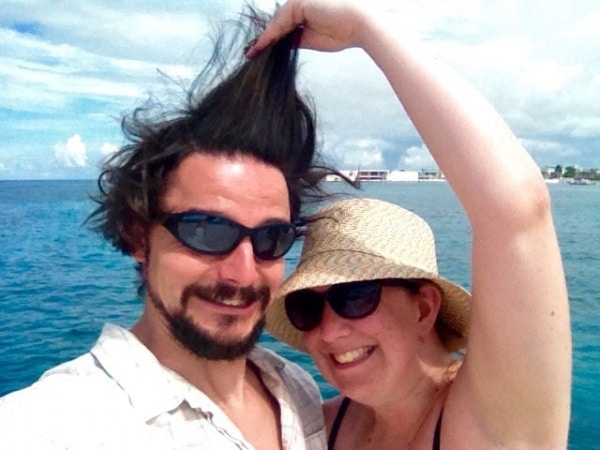 We headed back to the Dream for lunch, and you guessed it: more Serenity deck.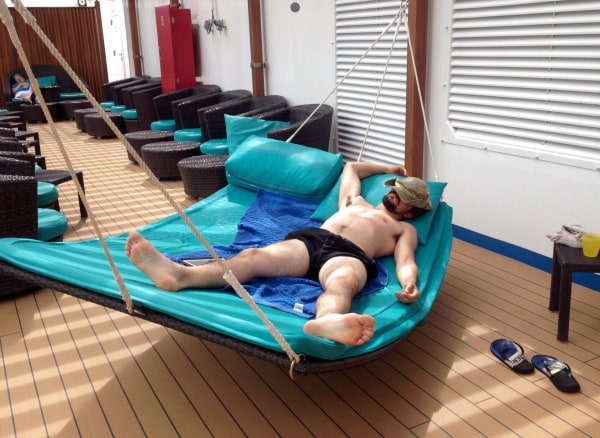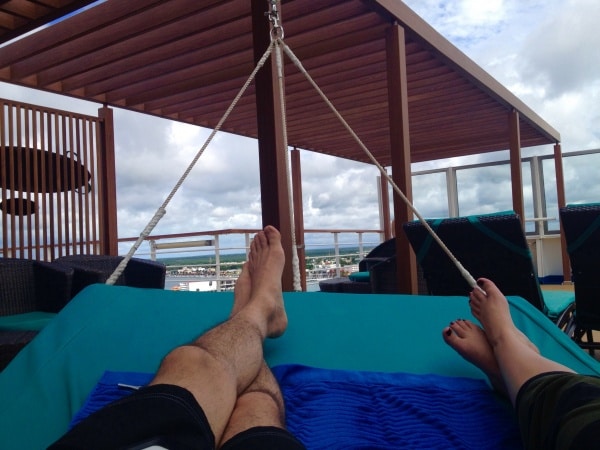 It was cloudy and rainy day so we had to keep running inside, which made for some funny moments.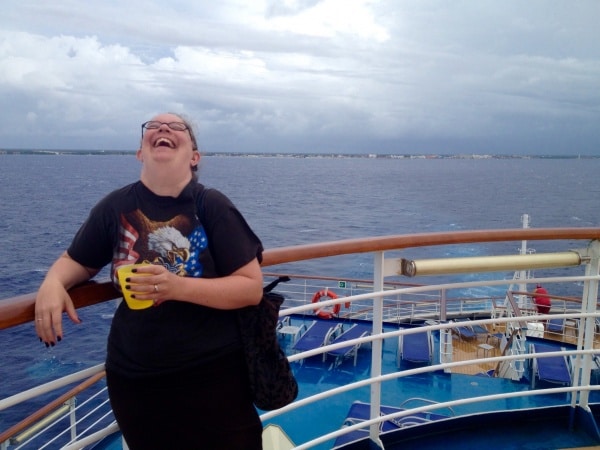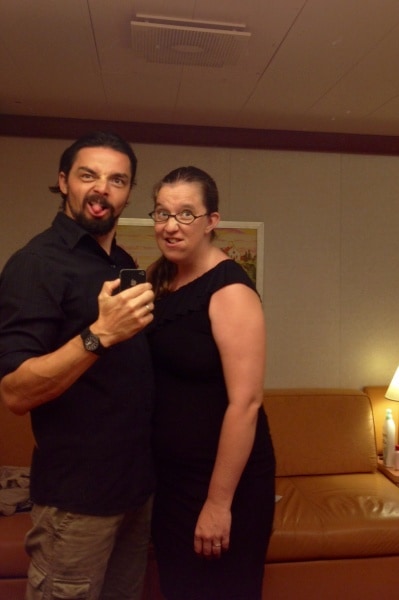 But we do clean up nice 🙂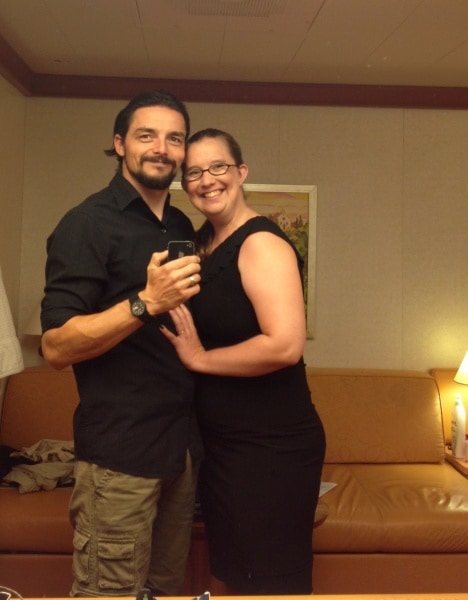 After dinner, we went to the comedy show with the WORST heckler ever. OMG it was horrible. I have been to about 10 comedy shows: Louis CK, Jim Norton, Jim Bruer, Bill Burr, Dave Atell, Amy Schumer, and I have never seen one this bad. Seriously. As a comedy fan, I was disgusted that someone would act that way. The comics handled it awesome. She was just a clueless drunk.
DAY EIGHT – FUN DAY AT SEA
Our last day 🙁 Boo-hoo.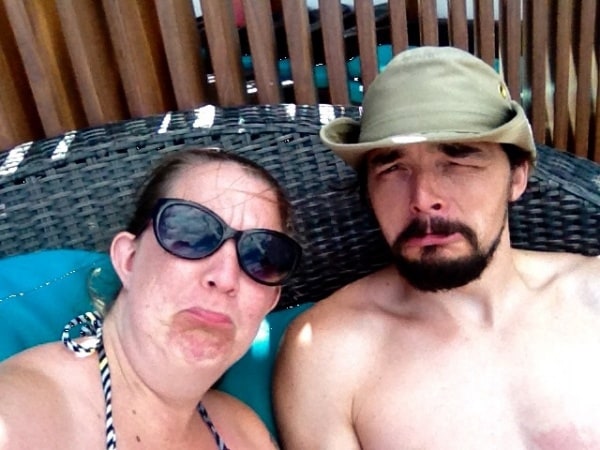 Another amazing sunrise.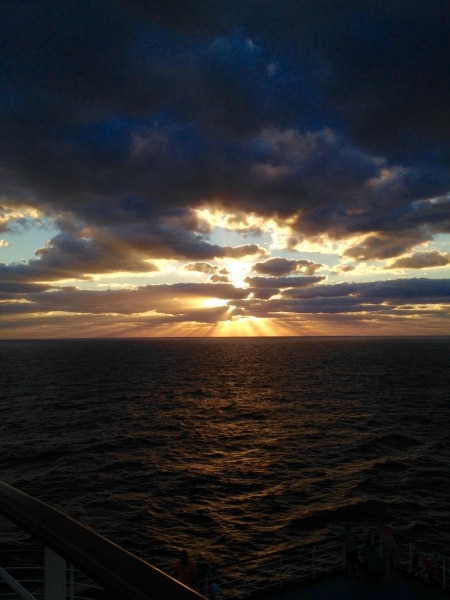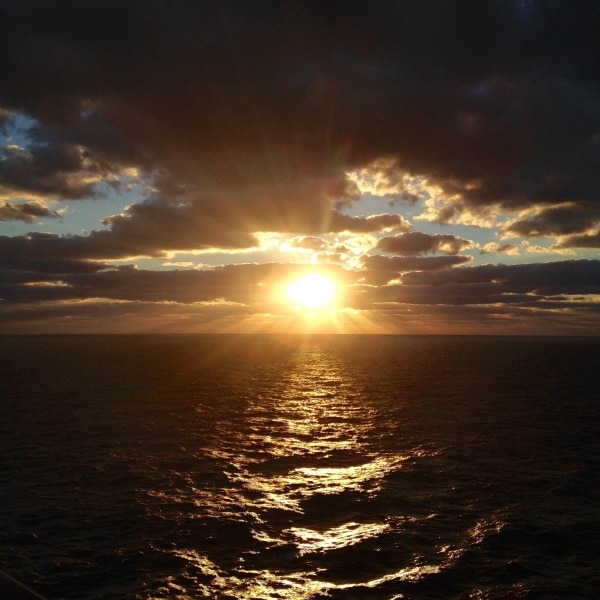 So we had a breakfast or two.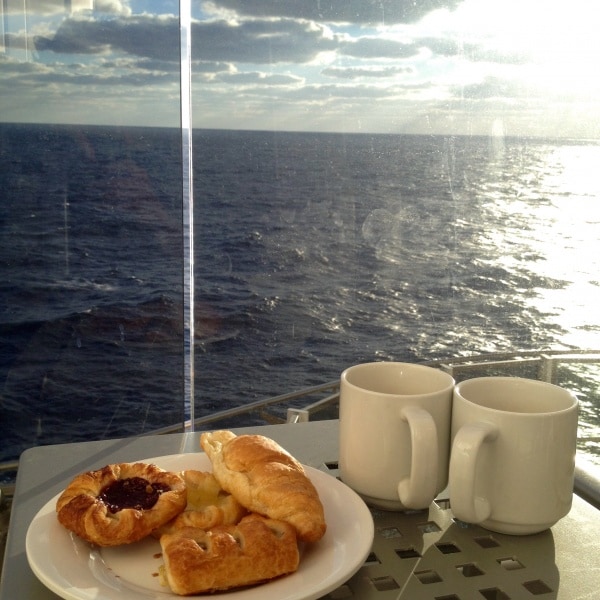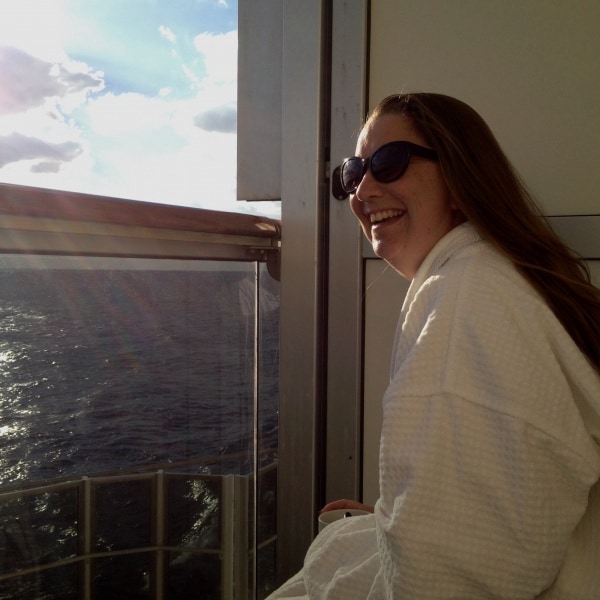 We attended the Q&A session with the cruise director. This was a lot of fun and it was interesting to learn about the Carnival Dream, the lives of the people who work on board, and really anything you wanted to ask!!
Soaked in our last day of Serenity. I know, you are sick of hearing about it, but it was amazeballs.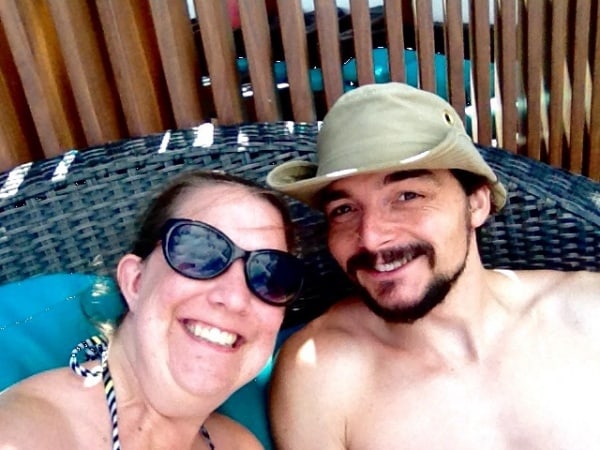 Reading on the balcony.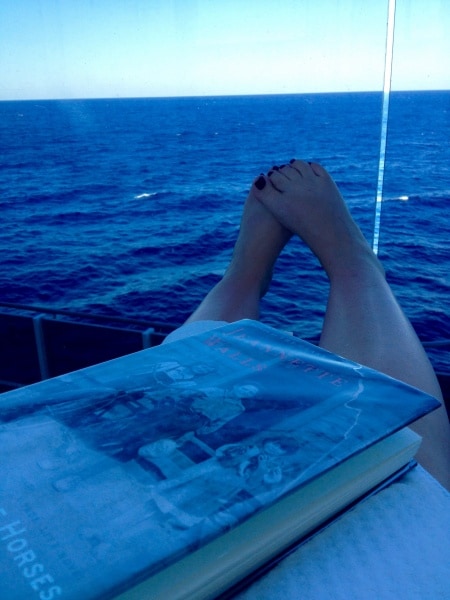 Soaking in every last second of vacation. Sunset on the Mississippi.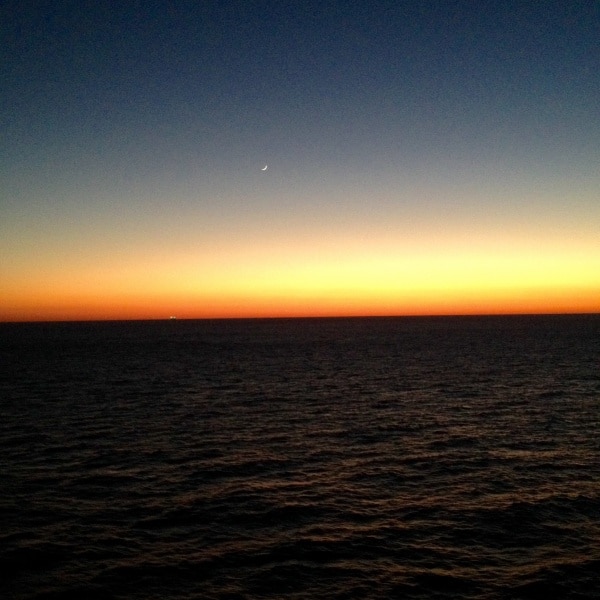 DAY NINE – NEW ORLEANS, LA
Back in the US.
I DON'T WANNA LEAVE!!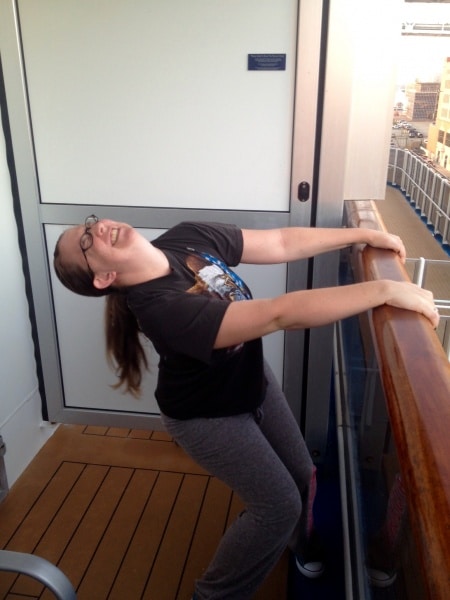 It was a bit of an ordeal to get off the boat, since people can't follow simple instructions. Seriously people. We are all adults. Let's listen to the people in charge.
Not many tales from the trip home. Just a long-ass drive and arriving back home in Wisconsin at 3 am.
I hope you enjoyed the recap of our trip!! It was so much fun, and can't wait to vacation with my husband again 🙂
DISCLOSURE:
This was NOT a sponsored post. My mom won a cruise from CruiseOne on their Facebook page, which she graciously gave to my husband and me. We were given an up-to 7 day Carnival cruise for two with an ocean view cabin. We were responsible for all the taxes, transportation to and from the port, and the upgrade to our balcony room. I was not compensated for these posts from CruiseOne or Carnival and any and all opinions are my own.