Hi all! I hope you had a great Thanksgiving weekend. We headed out bright and early on Thursday morning for an extended family celebration at my sister's house. I love this yearly tradition. Family from our side of the family and my sister's boyfriend's side of the family get together for holiday shenanigans: food, cocktails, tons of cuddles with my nephews, and lots of laughs.
Thursday was the traditional holiday fare: turkey, stuffing, potatoes. FYI, Pioneer Woman's perfect mashed potatoes are indeed that. We got the recipe from her latest cookbook, but the one I linked is pretty close. I'm a bad blogger and didn't take pictures of my food. That, and I was starving. Sorry, not sorry 🙂 Oh wait!! I did get a picture of the kids making chocolate covered strawberries. Coincidently, it was the only food they ate that day. FYI, just because all the adult love Thanksgiving food, doesn't mean children do. *Eye roll*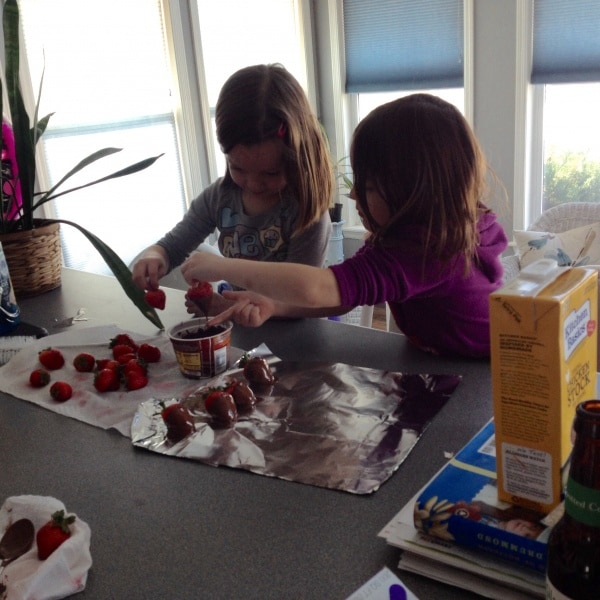 Anyhoo, we had a great Thanksgiving meal, but I think I'm being honest when I say everyone was looking forward to the Mexican feast on Friday!! My sister's bf's mom, Margie, makes us an awesome Mexican fiesta on Friday: taquitos, carne asada, enchiladas, beans, rice, the whole nine. It's spectacular. We were completely in a food coma!!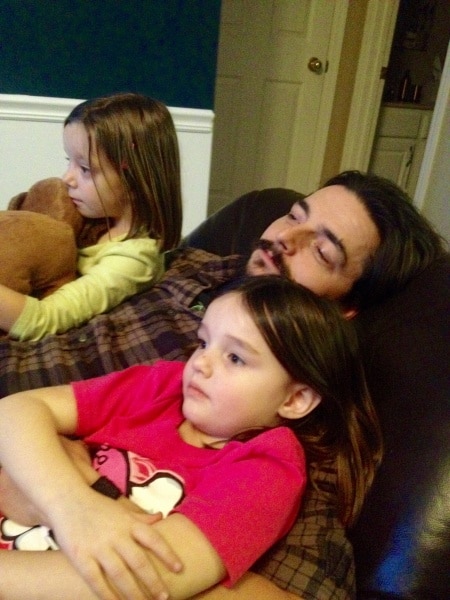 We had family pictures taken on Saturday morning so we went to bed pretty early on Friday night. So we missed out on the Friday night action. I came to bed and this is what I found: my heart and soul. And for them, I am truly thankful 🙂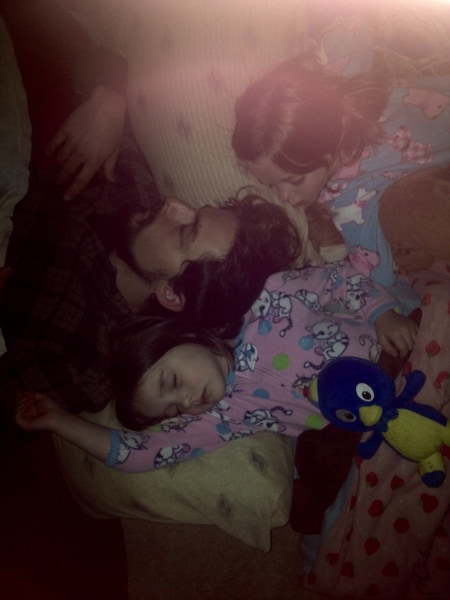 We returned home on Saturday and decorated our Christmas tree. Fofo has been begging for weeks to put up the Christmas tree. Ya can't blame her with the cold we have gotten, and everyone else putting up decorations. We got to work as soon as we got home. I unloaded the car, and Jason got the tree ready. We had a real tree once when we were first married. Never again. Between the needles and keeping animals from drinking the water, we didn't want to deal with it. So we have a lovely, pre-lit, small-to-mid sized tree.
We got out the totes of ornaments, and Fofo says, "This is my favorite part of Christmas." Totally melts your heart. So we went around and said what our favorite part of Christmas was. The Bear said, "Decorating the tree and getting presents." Mine was "All the Christmas cookies and yummy food." Jason said, "Spending time with family." As the girls started to sort all of the ornaments to put on the tree, Jason pulled me aside and said, "This is why you have kids." Ya know all those times when you say to yourself, "Why on earth did we ever have kids?" Those days when it's just one thing after another, after another. The days of nonstop fighting, backtalking, and messes. Those moments are all erased when you see the pure joy of your children decorating the Christmas tree.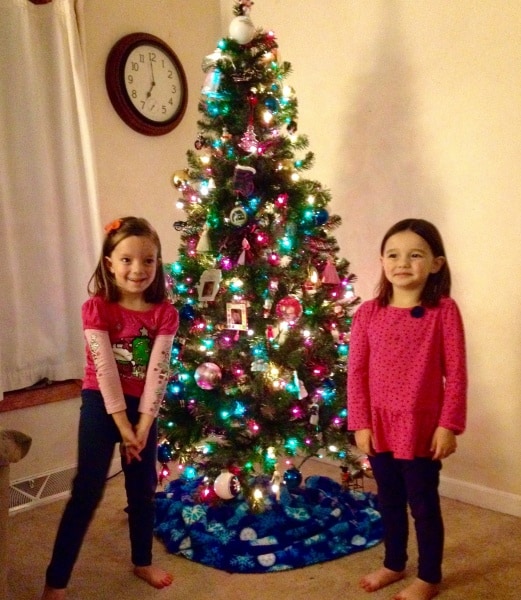 This moment: this is why you have kids.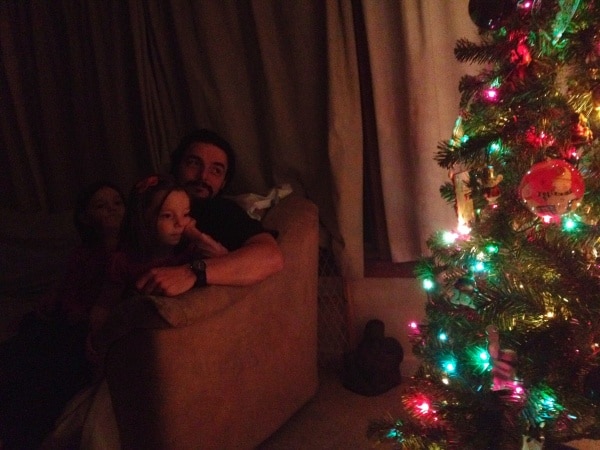 Have a great week everyone!