We have been taking a break from "school work" for last couple of weeks. My oldest was having trouble sleeping, which means we weren't sleeping. She was saying she was sick, but she didn't seem to be sick. It was an ordeal, let me tell you. The bright spot in our week was our weekly open gym time.
One of the things I love about it the most is the kids of all ages playing together. 13 year olds to 3 year olds all having a good time and bonding together as homeschoolers. It was utterly adorable watching the older girls teach Bear how to walk on stilts.
These older girls have such patience with the younger kids. They include them in their activities and don't mind being interrupted. And of course Fofo couldn't stand to be left out so she needed a turn too.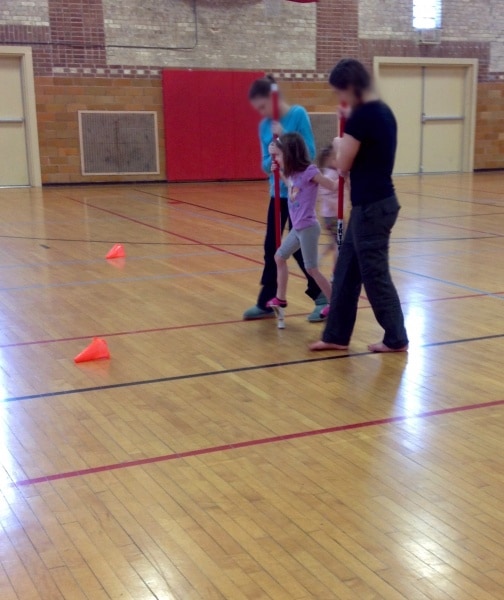 We have a new family joining us at gym time. You wouldn't know it, but they all seem like old friends.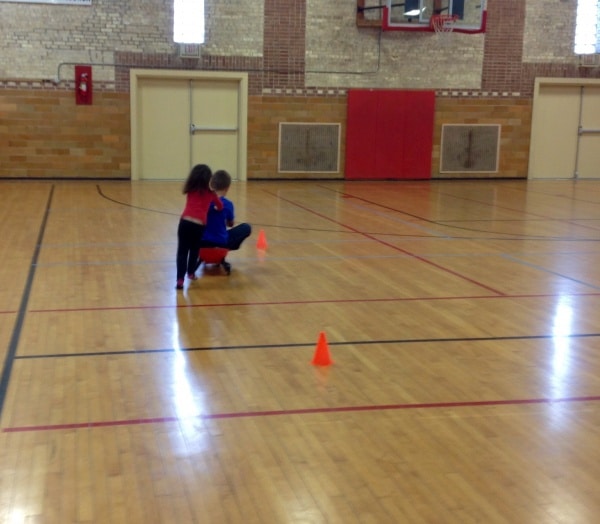 And who doesn't love a teenager playing catch with a four-year old!!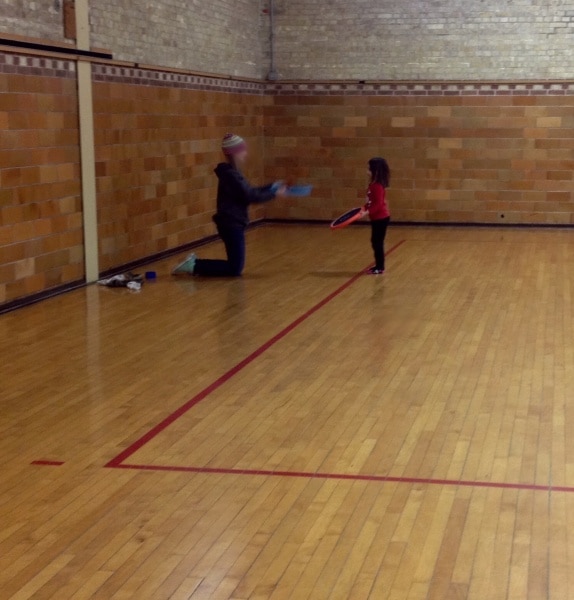 It may be unique to our situation, but I have found homeschooled kids to be more open to playing with younger kids. At least my kids anyway. If we are ever at the park and some regular school kids happen to be there, they stick together and ignore the little ones. One girl told Fofo to stop and get away from her. Not that Fo wasn't being annoying, but I was still taken aback. She has acted that way around homeschooled kids, and they never act that way. They don't always engage her, if she is being a little strange, but they are a little more sensitive and tactful about it. Homeschooled kids, at least in our situation, are used to playing and interacting with kids of all ages. Every one is included. The older kids lead games or let the little ones if they want. Their isn't a seperation by the year you were born and geography. They are playing with a variety of kids. Some kids they see every week. Some kids once a month. But no matter what, they are always welcomed and respected. The real meaning of socialization.
Linking up with Weird Unsocialized Homeschoolers for the Weekly Wrap-up!