This post may contain some affiliate links for your convenience (which means if you make a purchase after clicking a link I will earn a small commission to help keep my blog up and running, but it won't cost you a penny more). For more information, please read my disclosure policy.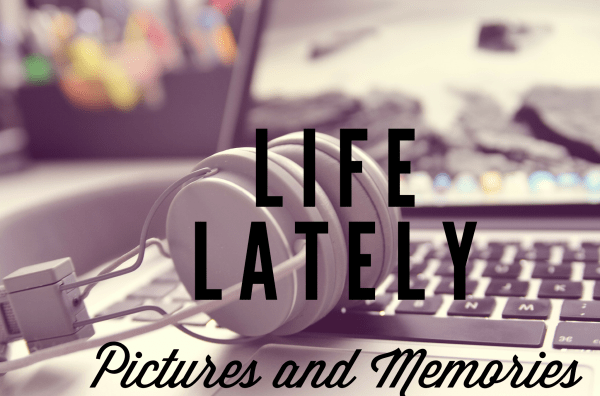 I have been transferring and editing photos ever since I got our new MacBook. (Best purchase ever btw) FYI, don't wait 9 years in-between computers. File transfer can be a bitch. Well, only if you are technologically challenged like myself. After much googling, reformatting, transferring, file sharing, and Aperture YouTube videos, I finally have a chuck of old photos on my new computer to organize. Believe it or not, organizing photos is totally Taking Care of Me. I haven't done any scrapbooks for my girls, terrible I know, but at least I know the photos are there waiting for me when I am ready to get creative, organized by year and month
This was just yesterday right? It seems like it. But yet it doesn't. I see other moms or bloggers juggling a toddler and a newborn and wonder, "How on earth did I ever do that?!?!" The current batch of photos I am going through is Bear's first 6 months. That time really is a blur. Between breastfeeding, trying to entertain a toddler, adjusting to housewife life from working mom, and squeezing in a nap whenever possible, I'm not sure how I survived. But I did!!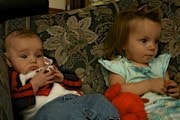 FYI They haven't sat this close to watch tv together since this photo was taken.
It brings back such a flood of memories as I go through all these photos. You forgot your head strong 6-year-old, used to be the littlest big sister ever. You forgot your ditzy 4-year-old, used to make the most funny faces as a baby. Once kids are out the baby and toddler phase, it's easy to forget they are still little kids. We think because they can tell us what they want and do so many things independently but yet still need help with simple tasks and reasoning.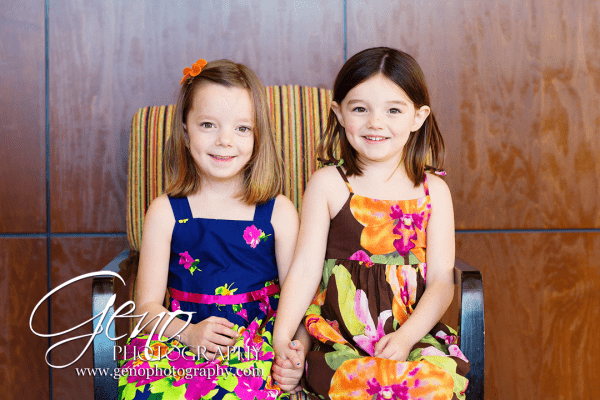 Each stage of parenthood presents us with different challenges. I know that first year with a baby and a toddler was tough, but I am having a hard time remembering specific hard times. I remember the sleepless nights and a baby screaming while I was trying to put Fofo to bed. But mostly I remember the good times. Fofo's sweet little voice. Our trip to the zoo when she wanted to chase the peacock. The 80 degree October day at the pumpkin patch. Trick-or-treating. Visits to friends when Fofo got to ride a horse for the first time. Lilly's first time meeting our friends' children L and G. The way Fofo used to run.
At times it is hard to get through the day with kids. Other times its hard to get through the hour. Some days it is really, REALLY, hard to stay positive. But we only have this one day with our kids at this age. They grow a little each day and before you know it, a whole year has gone by and you are celebrating another birthday. Remember to make each trip around the sun a memorable one. Remember the good memories and learn from the hard times. Focus more on what you did, rather than what you didn't. Remember to laugh or cry or scream on those hard days, but remember the end of the day always comes. And with it, a glass of wine 🙂