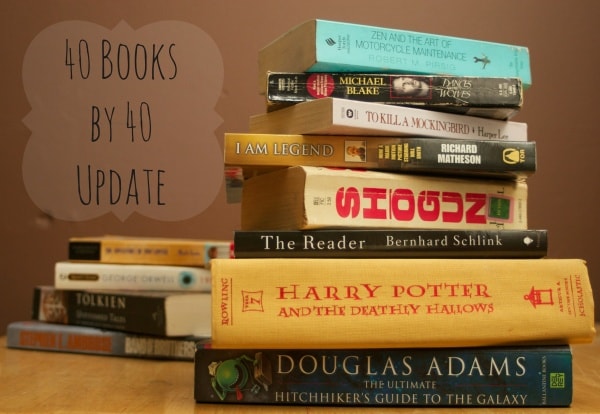 I have become a lazy reader in recent years. In order to get back into a reading routine and make myself more accountable, I challenged myself to read 40 books by the time I am 40. I am, ahem, 33 years old which only means about 5 books a year so it will probably be more, but 40 by 40 has a nice ring to it so I'm leaving it 🙂
Book 16 is "Half Broke Horses" by Jeannette Walls. It is the true life novel of Lily Casey Smith, a "spirited woman, a passionate teacher" and rancher born in 1901 who lived through the Great Depression and World War II in Arizona. It's "Laura Ingalls Wilder for adults," but even better! Lily is the grandmother of Jeannette, mother of the memorable Rosemary Smith Walls in Jeannette's memoir "The Glass Castle." If you haven't read "The Glass Castle" it is another great read.
I was blown away by this book and the strength of this woman. Any one of the things that happened to her, would have set most people back. But she put her head down and kept working. Worked harder than I could work in 2 lifetimes. This is the type of woman I want to teach my kids about. The women who helped build this country.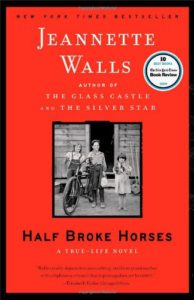 Even though this is a book about Lily's life, it is written in a novel style. A biographical novel if you will. Walls does a magnificent job of bringing her to life. There are so many quotable moments in this book.
1. A "Eureka" moment "Nothing finer than the feeling that came rushing through you when it clicked and you suddenly understood something that puzzled you. It made you think it just might be possible to get a handle on this old world after all."
Lily was coming back from a teaching job and plane few over the desert. "Never in my life had I ever seen anything like that airplane. It was amazing that it didn't just fall out of the sky, but for the first time it dawned on me -Eureka!-what the word "airplane" meant."
2. Love "After so many years on my own, I was sharing my life for the first time, and it made the hard moments easier and the good moments better."
3. Ranch life "I realized that you can get so used to certain luxuries that you start to think they're necessities, but when you have to forget them, you come to see that you don't need them after all."
"World used to be all water, we are mostly water, and it never comes to an end. All the water on the earth had been here since the beginning of time, it had just moved around from rivers and lakes and oceans to clouds and rain and puddles and then sunk through the soil to underground streams, to springs and wells, where it got drunk by people and animals and went back to rivers and lakes and oceans."
4. Feminism "This (flying) lesson was an investment,' I said, 'In me.'"
"Scarlet O'Hara was my kind of gal. She was tough, she was sassy, she knew what she wanted, and she never let anything or anyone get in her way."
5. Words of advice "Life came with so much adventure and danger as any one body needed. You didn't have to go chasing after them."
This book would make a great Christmas gift for a young lady or anyone who loves the history of the old west or Arizona. The short chapters and Lily's fascinating life will keep you glued to the page.