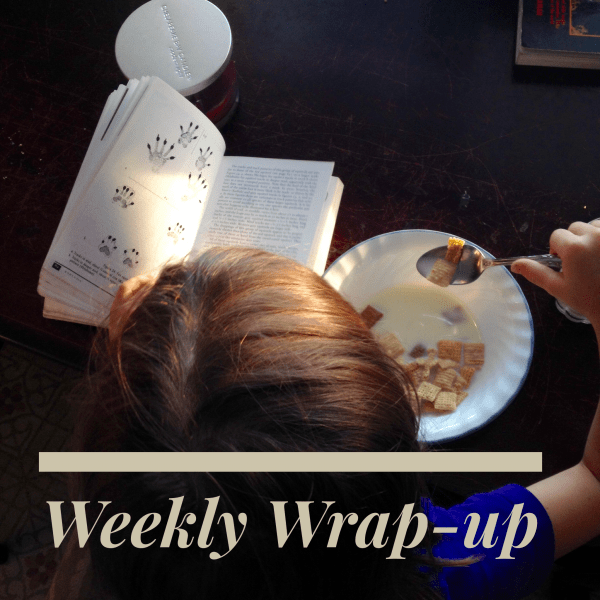 Last week wasn't entirely the best week ever. (See more here) BUT we did have a productive week considering with my little 4 and 6 year old.
Calendar
Back when we first started doing sit-down work for homeschool, I had a daily calendar (that didn't get done daily ahem) but Fofo didn't express much interest or understand the concept of days, weeks, months, etc so I scrapped it. She recently mentioned how she wanted to start doing the calendar again. Luckily, I found this awesome printable from Carisa which the girls just loved!!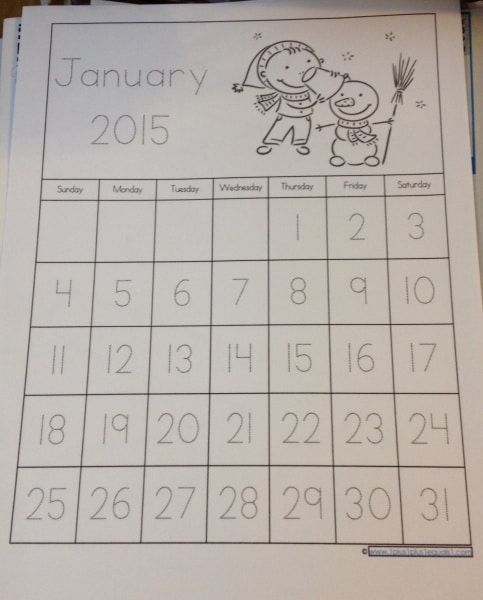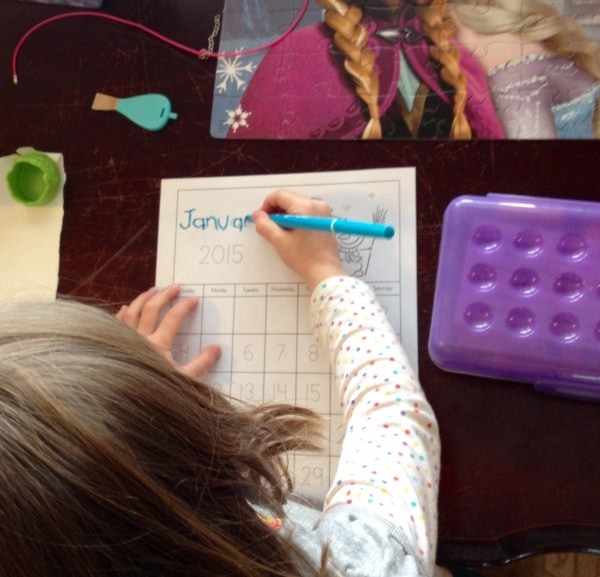 Letter V
We finished up the letter v. I used a mish mash of printables for each letter to practice writing, identification, and phonics. Here they are working on their ABC book. V is for vegetables! We only have 3 letters left, and I have to say that I am excited to be done and start something different.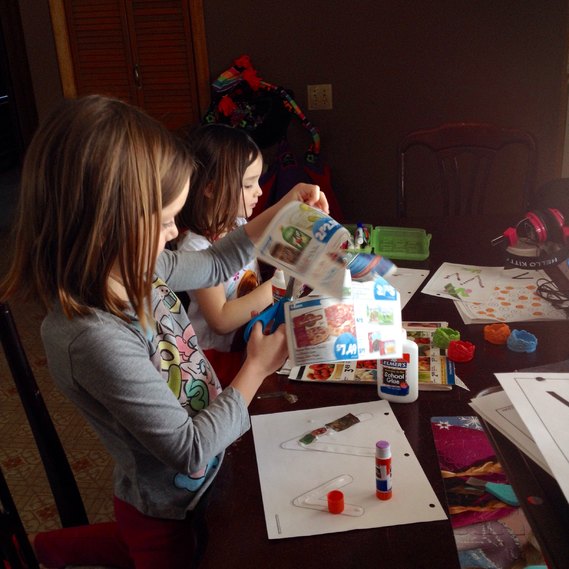 Sensory Play
It has been pretty cold in Wisconsin so the girls haven't wanted to go outside, but they did get to play in the snow as we brought it inside to play. I added some food coloring as an added bonus.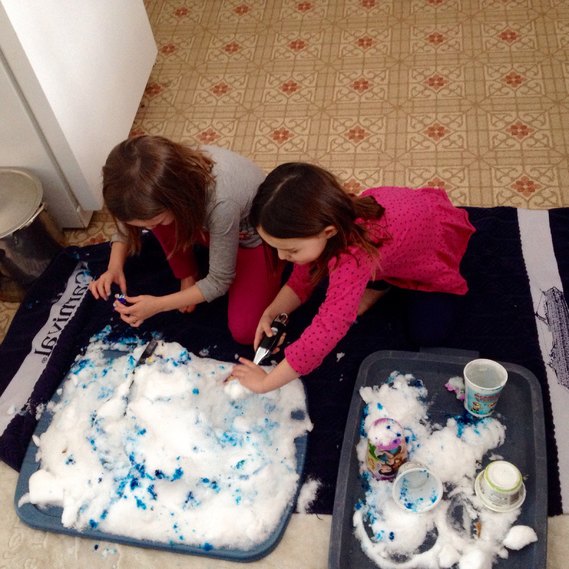 Letter W
We got started on the letter W with some rainbow writing (I found these here) along with some Wall-e printables. The girls were pretty excited.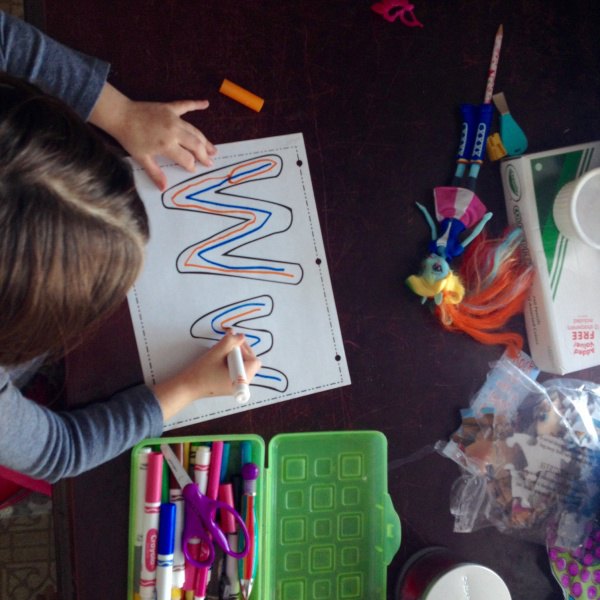 Science
The girls got a monthly subscription from the Magic School Bus science Club for Christmas this year. They love doing the experiments with Papa on the weekends. It is a great way for the whole family to get involved. We are working on the dinosaur and fossil units.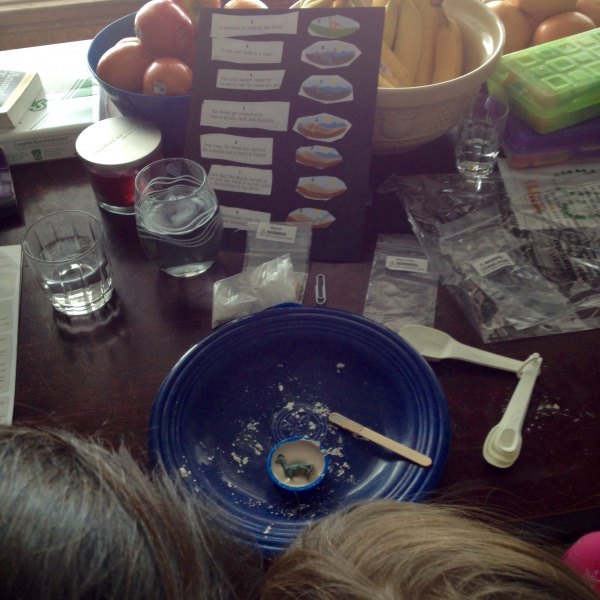 Free Play
We encourage the girls to spend a majority of the day playing. This week included reading, dishes, Harley's, and beauty salon. They can get stuck in a rut of the same play so it is fun to see them doing different things.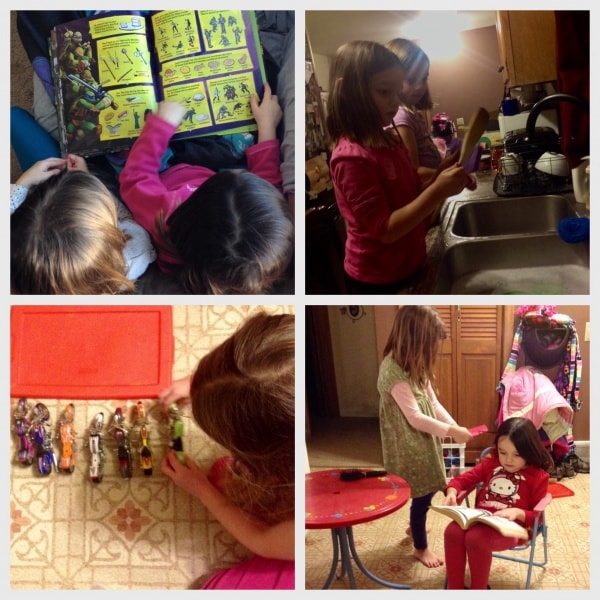 Linking up with Weird Unsocialized Homeschoolers for the Weekly Wrap-up!