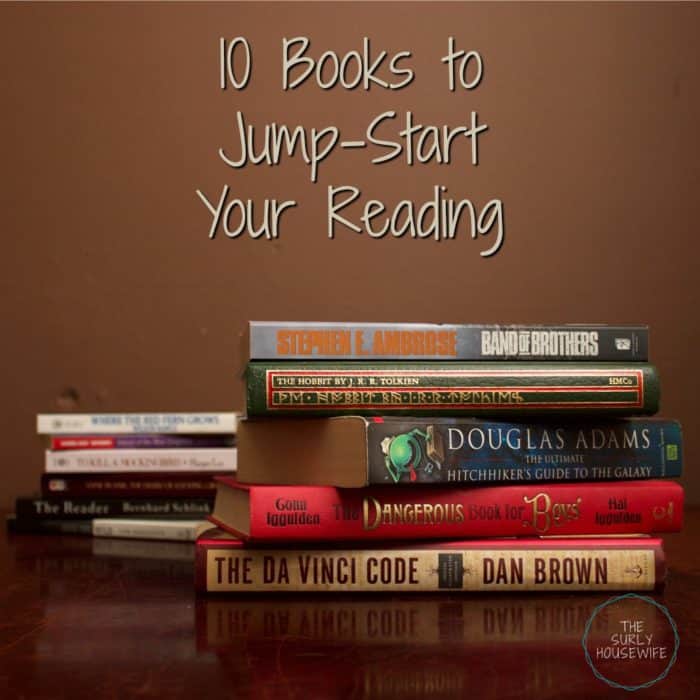 This post contains affiliate links. If you click and make a purchase, we earn a commission at NO extra cost to you. For more information, please read my full disclosure policy.
There once was a girl who loved reading so much she would read 5 books at one time. She would read one chapter from a book, set it down, and read a chapter from another book.
She loved reading so much she began to write her own stories and plays. She lived for the Scholastic book order and read some of her favorite books over and over again.
She later grew up to major in English in college because writing about great books was the best thing ever! But then her life got side-tracked and she lost her love of reading. Too many textbooks and not enough fun reads makes reading a chore.
If you can't tell already, I am talking about me! I was an avid reader as a child but started to stray away from it in my adult years. I wanted to get back in the habit of reading so I set a goal to read 40 books by my 40th birthday. (Read more about that here!)
I'm proud to say that I am back in the habit of reading and it is one of my favorite hobbies.
As a special freebie to my Surly Housewife readers, you can get a list of 10 books that are sure to fire up your love of reading.
CLICK HERE TO DOWNLOAD BOOK LIST!!
I love each and every one of the books on this list. It includes fiction, non-fiction, memoirs, and classic lit. I will give you a hint about number 10. It's a long one, but frankly I don't give a damn!
If you are an avid reader or a newbie, this list has something for everyone. I hope you download and enjoy!