Not to brag, but I'm the Mom with the world's best chocolate chip cookies!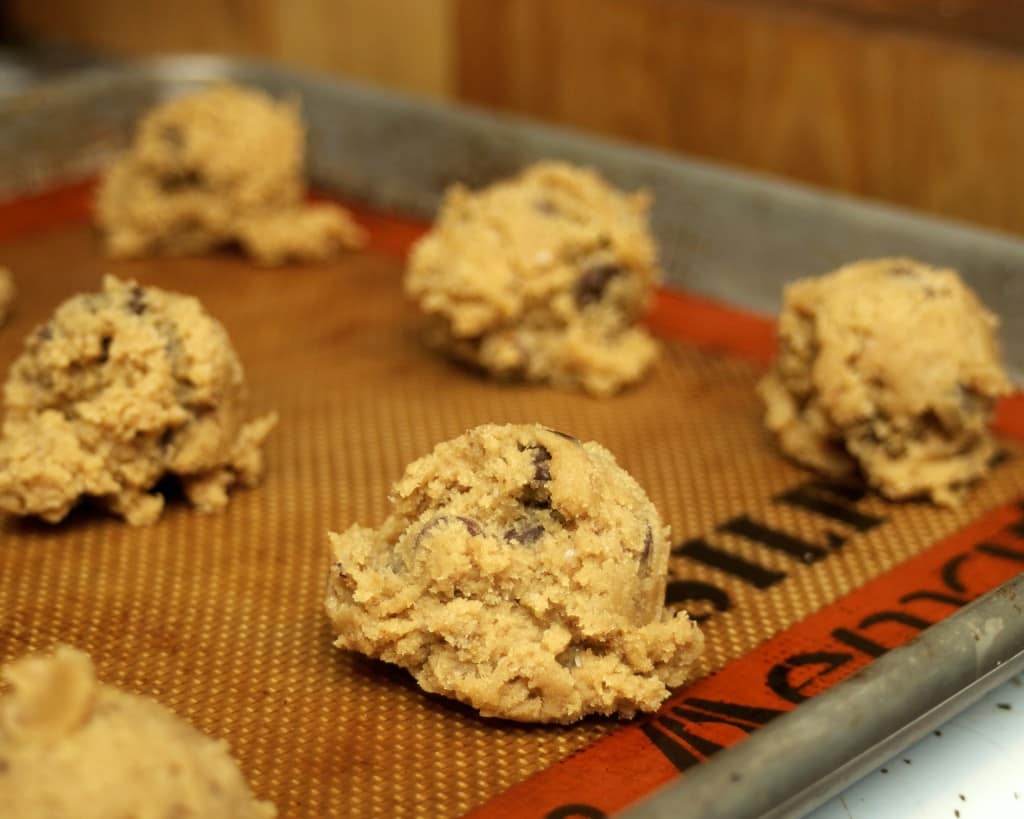 You can't survive in life without a few guilty pleasures. Ya know, those things you are afraid to admit you love. Things like the Real Housewives, any cartoon made for children, and Friends. Most people are afraid to admit they like the sitcom Friends.
Monica wants to be the mom with the best chocolate chip cookies. What mom wouldn't want to be?! And with my recipe, you certainly will be the mom with the world's best chocolate chip cookies.
Butter, lots of brown sugar, and a surprising heathy ingredient will make everyone clamor for your recipe.
This post contains affiliate links. If you click and make a purchase, we earn a commission at NO extra cost to you. For more information, please read my full disclosure policy.
The inspiration for this recipe came from Pioneer Woman Ree Drummond. My kids love her show, her ranch, her kids, and her cooking. Her cookies were the original recipe when we made her chocolate chip ice cream cookie sandwiches for our letter of the week curriculum. The letter I had to be ice cream of course!!
After making the ice cream sandwiches, I decided I would tweak the recipe in order to make good ol' chocolate chip cookies because ever mom needs an awesome chocolate chip recipe in her repertoire. Or as Monica would say: "Be the mom with the world's best chocolate chip cookies."
These cookies are certainly the best. They disappear anywhere I take them: homeschool gatherings, family get togethers, thank you gifts, and my husband's co-workers LOVE these cookies. I am not above a good bribe when it comes to getting my husband better work equipment 😉
But enough about the adoration for the cookies, here is how I make them.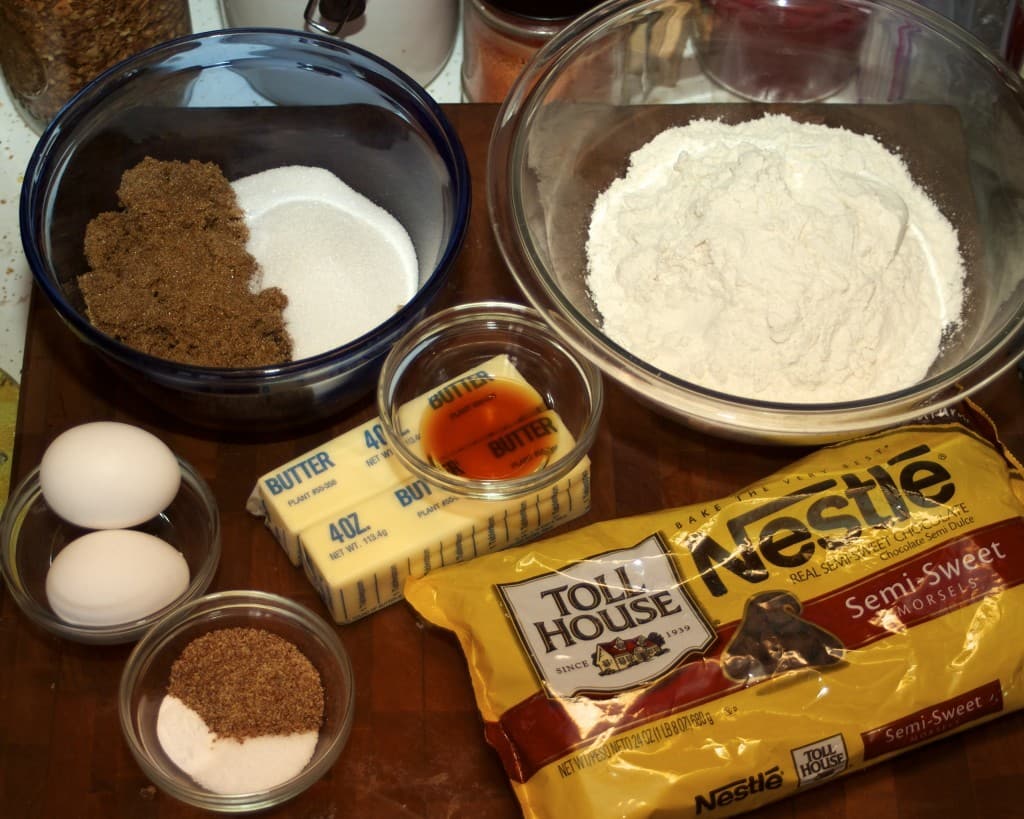 The cookie base begins with softened butter, brown, and white sugar. Cream those together until smooth. Then add the vanilla and the eggs.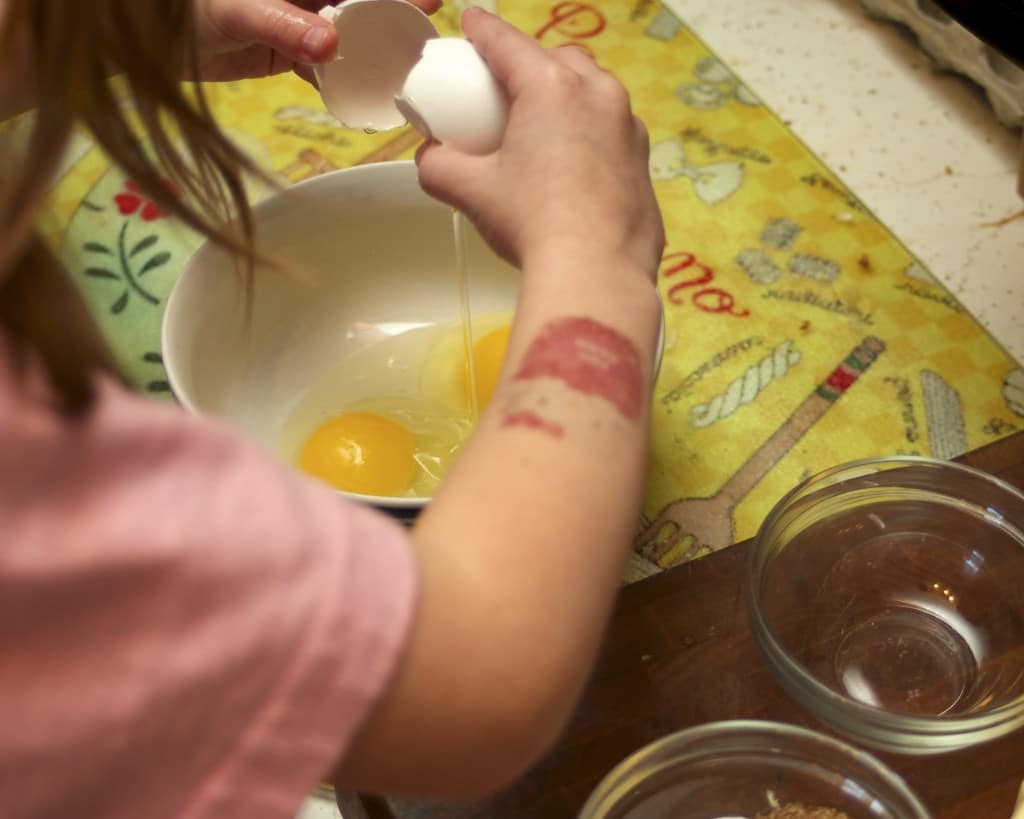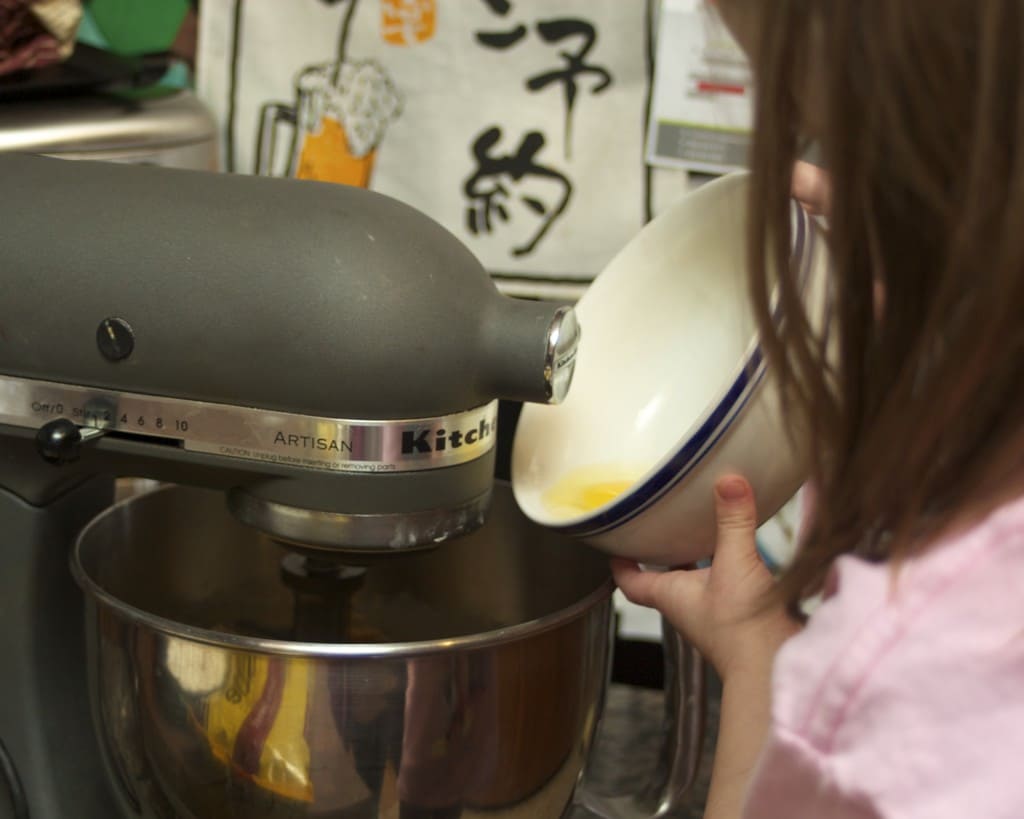 The dry ingredients for this recipe includes the addition of ground flaxseed meal, an awesome source of omega 3s. I can get it right in my regular grocery store, but it isn't available in your area, you can order it online here!
Whisk all of your dry ingredients together and add to your batter in 3 separate batches.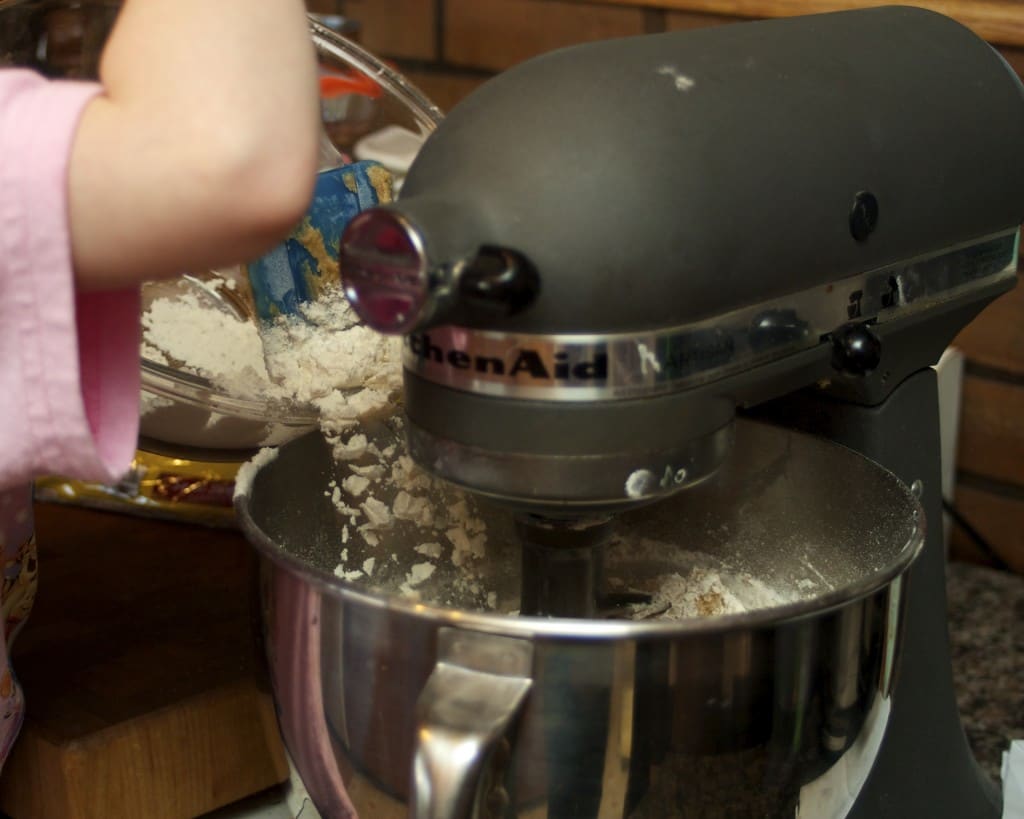 Stir in your chocolate chips, and they are ready to bake! Measure out your dough using a 1″ cookie scoop, (like this one!) and place on a silicon lined baking sheet.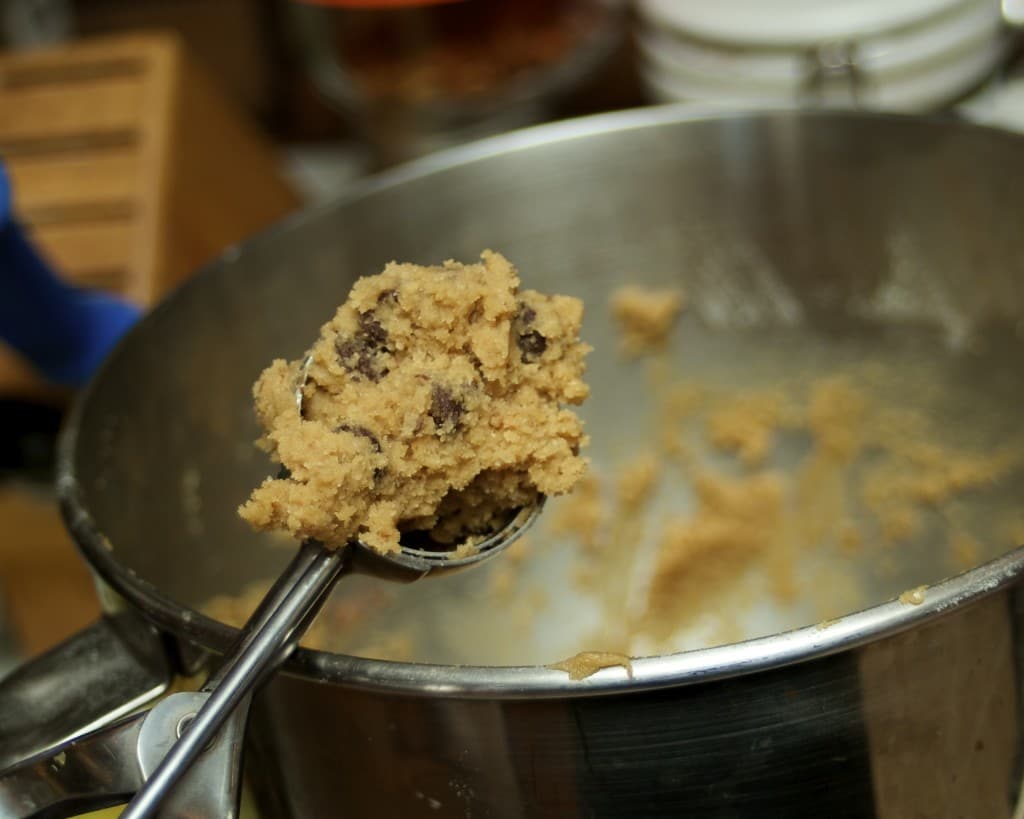 Bake at 375 degrees for 10-12 minutes. Remove from the oven. Let them cool on the baking sheet for about 5 minutes, then transfer to a wire rack to cool completely.
Chocolate Chip Cookies
inspired by PW chocolate chip ice cream sandwiches
Yield: about 3 dozen cookies
Ingredients
1 cup firmly packed brown sugar
1/2 cup white sugar
1 cup butter, softened
2 teaspoons vanilla extract
2 whole eggs
2 1/4 cups all-purpose flour
1 teaspoon baking soda
1 1/2 teaspoons salt
4 tablespoons ground flaxseed meal
1 & 3/4 cup semisweet chocolate chips
Directions
Preheat the oven to 375 degrees F.
In a mixer, combine the brown sugar, white sugar, and butter and until creamy
Add the vanilla and eggs. Mixing well after each addition.
In a separate bowl, whisk together the flour, baking soda, salt, and flaxseed meal. Add to the wet ingredients in three batches, mixing gently after each addition.
Stir in the chocolate chips.
Scoop out balls of dough on a cookie sheet about 2 inches apart on a prepared baking sheet
Bake for 10-12 minutes.
Let cookies cool on baking sheet for about 5 minutes. Then transfer to a wire rack to cool completely.