Garlic and lime guacamole, an easy and delicious guacamole recipe.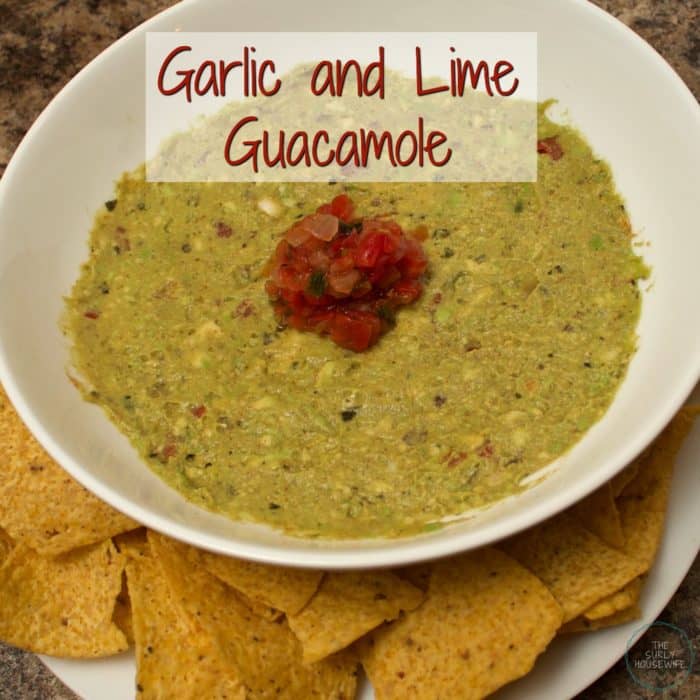 This post contains affiliate links. If you click and make a purchase, we earn a commission at NO extra cost to you. For more information, please read my full disclosure policy.
Another Tyler Florence recipe coming at ya. I adapted this guacamole recipe from Tyler Florence when I was in pursuit of a cheaper alternative to the store brand Wholly guacamole. It is one of my favorites but I was tired of paying so much for it when I knew I can make it cheaper for myself.
I could live on guacamole. Besides pizza, it really is the perfect food. Delicious, healthy, and versatile. You can eat it with chips or have it on top of toast. Or serve it with my slow roasted chicken tacos!
If I ever find myself stuck trying to find the perfect recipe for something I head to foodnetwook.com. I know and love all the chefs that contribute to the site so I know I'm going to find a great recipe. Food 911, Tyler's Ultimate, and Throwdown with Bobby Flay are all shows that I can recipes from.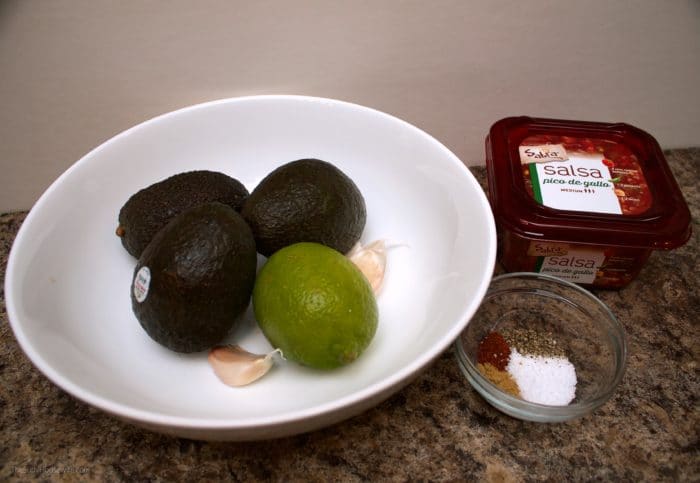 The art of making guacamole comes from finding the perfect avocados. You want them to be ripe enough to create a luscious guacamole. They should have a little bit of give to them when you slice them open. And honestly opening and picking out the avocados are the difficult part about this recipe.
I use a super sharp knife to cut the avocado in half and remove the pit. Then scoop the fresh from the skin, add the rest of the ingredients, and mash them all up. Once everything is combined you're going to put thin layer of plastic wrap over the walk away. Refrigerate it for about an hour which will be the longest hour of your life.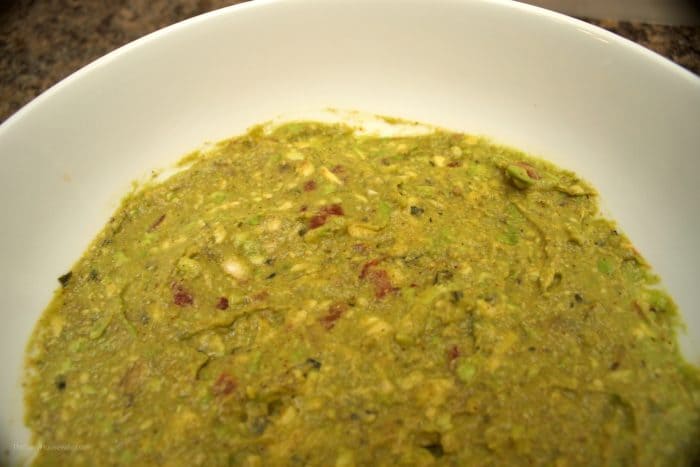 I use a lot of garlic in this recipe which might not be for everyone. So feel free to cut back if you aren't the biggest garlic fan. But don't skimp on the lime! It adds acidity to the guacamole and keeps it from oxidizing. 2-for-1!
I hope you give this recipe a try. Make sure you drop a comment below and let me know how it turns out! Cheers!!
Garlic and Lime Guacamole
inspired by Tyler Florence
Ingredients
3 ripe avocados
1 lime, juiced
2 garlic cloves, minced
1/4 c pico de gallo
1/4 teaspoon ground cumin
1/4 teaspoon chili powder
1 tsp Kosher salt
freshly ground pepper
Instructions
1. Halve and pit the avocados; scoop out the flesh with a tablespoon into a mixing bowl.
2. Mash the avocados with a fork, leaving them still a bit chunky.
3. Add the remaining ingredients, and fold everything together to gently mix.
4. Lay a piece of plastic wrap right on the surface of the guacamole so it doesn't brown and refrigerate for at least 1 hour before serving.