Tips for treating anemia, five things I did to aid in my recovery.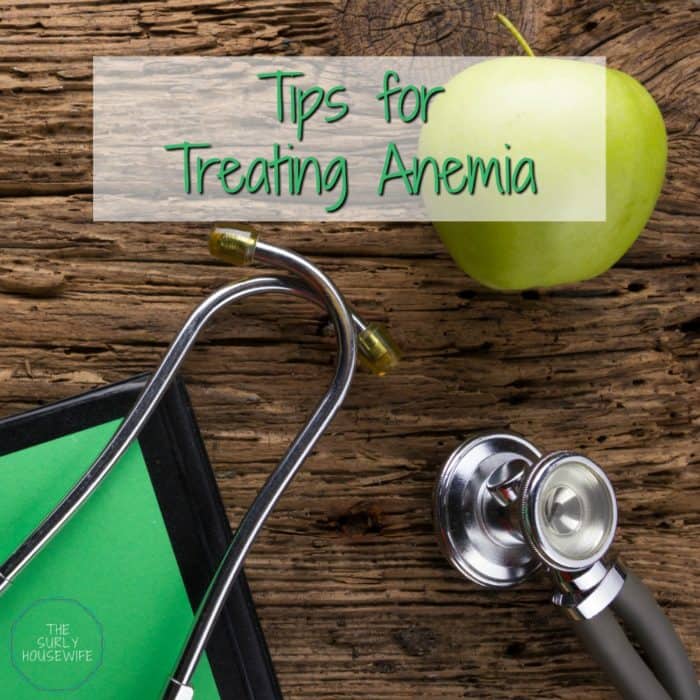 Recovering from my endometrial ablation in 2016 was rather quick and painless. Recovering from the anemia as a result of my menorrhagia (heavy menstrual bleeding) was a much longer and more difficult process.
For almost three months I was having constant heavy bleeding. I didn't feel the impact of the severe bleeding until about a month in. I was hanging laundry on the line and I was out of breath and my heart was racing. Like, I-just-worked-out racing. A few days later the doctor's office called with my blood results saying I was anemic and should start taking an iron supplement.
Women can suffer from heavy menstrual bleeding at any time during their lives. It's actually shocking how much blood we produce, but there are some signs of anemia. These are the ones I suffered from.
Signs of Menorrhagia Anemia
1. Easy fatigue
Simple tasks wear you out. For me it was walking into the pool, hanging the laundry, or standing for more than 20 minutes.
2. Rapid heart rate
The above tasks would tire me out as well as raise my heart rate and cause me to stop and catch my breath.
3. Shortness of breath
See above 🙂
4. Difficulty concentrating
I could not focus for the life of me and it was the only thing that really made me feel "off." I was so glad to get my focus back once my anemia cleared up.
5. Other symptoms of anemia
I did not experience any of these but they are: skin pallor, lightheadness, dizziness, headache, brittle nails or skin pallor. I never really "felt sick," it was a more overall feeling of exhaustion.
Between the heavy bleeding and the anemia, I had about reached my breaking point before my ablation. Read here for more about my endometrial ablation. I put together a list of things that helped me treat my anemia.
Tips for Treating Anemia
1. Getting bleeding under control
The only way you can truly recover your red blood cells is by stopping the source of the bleeding. The most common methods for treating menorrhagia anemia are birth control or ablation. Talk to your doctor about what the best option is for you and your situation.
2. Rest, rest, and more rest
One of my doctor's biggest piece of advice after the ablation was at least a week of rest so I could get my blood count back up. It takes about 1-3 months to treat anemia and feel like your old self again.
3. Salads
Salads, specially leafy greens and spinach, are a great source of iron. During my recovery, my husband made me a salad everyday which included as much iron rich food as possible. Leafy greens (spinach specifically), chicken, almonds, and broccoli. You can also add beans and seeds for additional iron.
4. Scallops and red meat
Protein is another great source of iron. We had steak or burgers every weekend. Scallops, as well as other clams, mollusks, or mussels, actually have more iron than beef!
This post contains affiliate links. If you click and make a purchase, we earn a commission at NO extra cost to you. For more information, please read my full disclosure policy.
5. Vitamins
I took a regular one-a-day multivitamin. But you can also take iron supplement. I already had multivitamins in the house and my doctor said that dose of iron would work just fine. Remember to take your vitamins with a glass of orange juice. The vitamin c helps your body absorb the iron.
Recovering from anemia is a long process. Your body needs rest and iron to replace all the red blood cells you have lost. I hope these tips for treating anemia help someone out there looking for answers! Thank you for reading!
Disclaimer
I am not a medical professional. I am only offering advice on what helped me during my experiences with anemia. Anemia requires a medical diagnosis so consult your doctor if you believe you may be anemic. The content on this site is not intended to be a substitute for professional medical advice, diagnosis, or treatment. Always seek the advice of a physician or other qualified health provider with any questions you may have regarding a medical condition. Any opinions expressed are my own