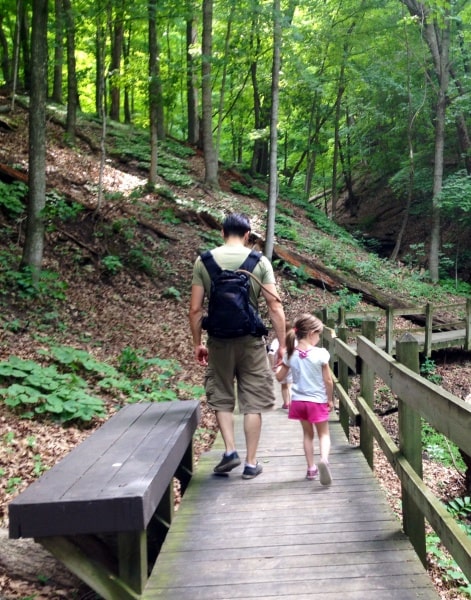 Happy Monday everybody! I hope you had a good weekend and an awesome Father's Day.
I totally wish I could dedicate this post to my Dad and how awesome he is, but I won't. My Dad would kill me. Figuratively, of course. He is a humble guy and doesn't like to draw attention or accolades to himself. But in the spirit of Father's Day, I will share of pic of me and my dad. Before I had my snark and his knees weren't totally worthless. Happy Father's Day Dad. Love ya!
My father-in-law passed away almost 10 years ago and all holidays, especially Father's Day, are tough on my husband. It's hard to explain what it's like to try and explain to your kids about the grandparent they never knew and will never have. We have shown pictures of him to our kids and try to tell them about him. It's just a hard concept for a 4 and 5 year old to grasp. It's something we struggle with as parents, trying to teach our kids about their other grandpa, while not trying to burden or stifle them with our loss. How do other parents honor grandparents their kids have never known? I would love to hear some ideas.
My husband was extremely close to his dad. It was just the two of them growing up, and he taught Jason everything he knows today about self-reliance and shaped him into the man he is today. Every year they would go to Prairie Villa Rendezvous where they would get together with friends and live life like during the good ole' days. They are some of my husband's most cherished memories. I mean, look how cute he was!!!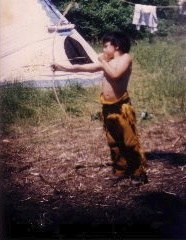 Since his Dad died, Jason has never been able to go back. We stopped by one year on the way home from my parent's house, and it didn't end well. While discussing our family summer traditions, Jason decided he was ready to go back and so this weekend we headed to Prairie du Chien to check it out.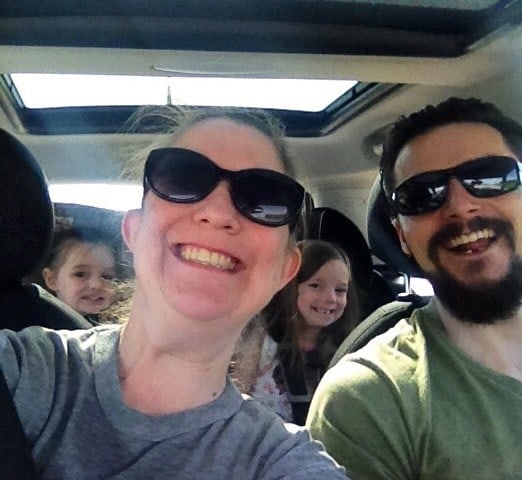 The first thing we did when we arrived was watch the knife and tomahawk throw.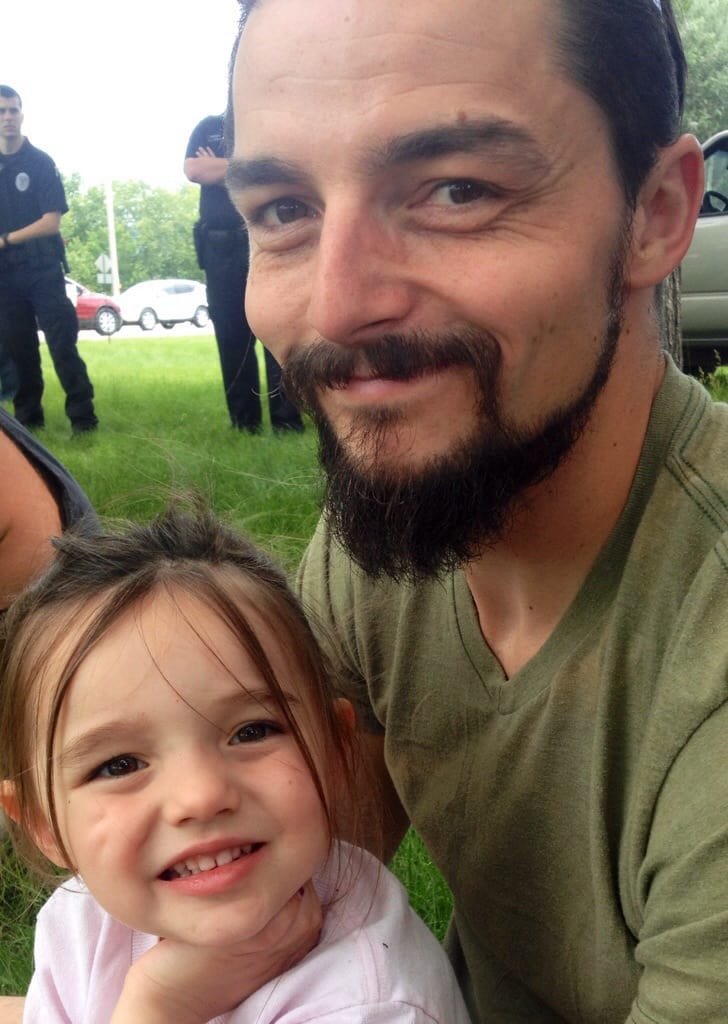 It held their attention about as much as you would expect for a 4 and 5 year old. But once it was over and the girls were able to explore, they really enjoyed it. They had their first taste of fry bread, old time root beer, browsed the booths for furs, knives, and arrowheads. We even saw some of my father-in-law's old friends, set up in their usual booth. They remembered Jason and his father fondly and we were excited for them to meet the girls. The kids, of course, had no idea what it meant for them to meet old friends. They are kids. You can't expect too much from them.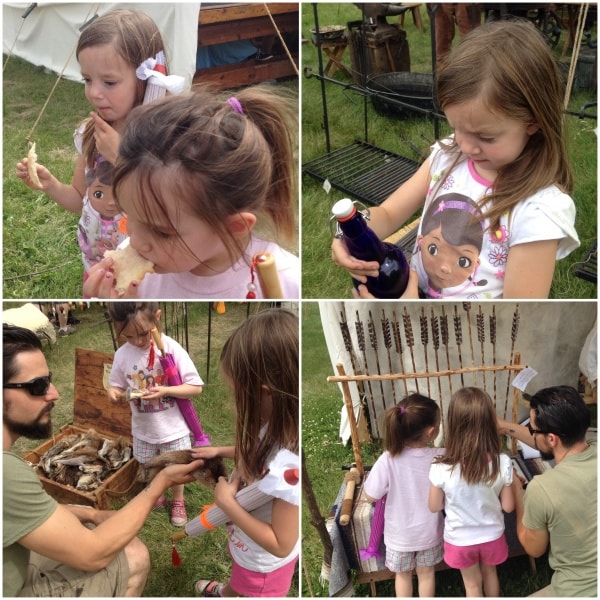 Fofo and Jason had a great time watching the blacksmith work. YouTube is an awesome thing. Both girls could sit and watch forging videos for HOURS with Jason, so they were thrilled to see it in person.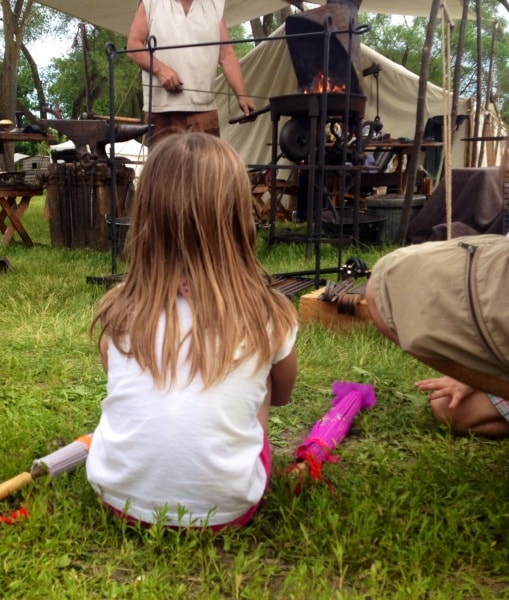 One thing we love to do as a family is hike. With Pikes Peak State Park just miles away we promised the girls we would go hiking once we were done at the rendezvous. We didn't tell them there was an overlook of the river and boy were they excited when they saw it!! We had a great family moment there. Looking out over the river and telling the girls all about it. The girls are obsessed with birds and were in awe when a bald eagle circled around the overlook and down into the trees. Jason has a tattoo of a bald eagle on his back in honor of his dad. The girls had now idea how much it meant to us to see the eagle. He was truly there with us in spirit 🙂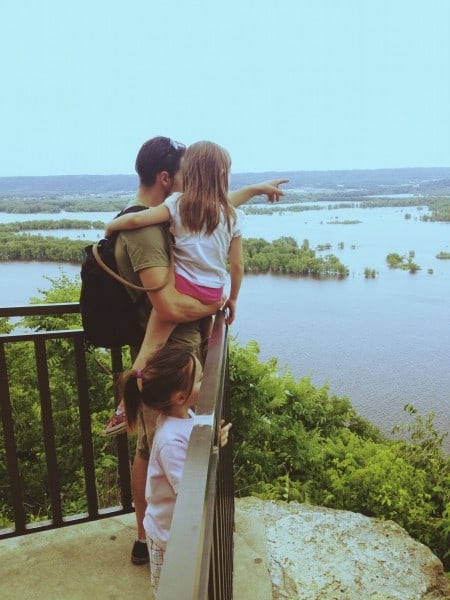 After our sappy moment (and a potty break), we set out on our hike. Hiking is an awesome family activity. The kids get some exercise, you get to be one with nature, and you learn stuff! Sorry, we are homeschoolers. We are always trying to learn stuff 😉
We took about 2 mile hike on the Bridal Veil Trail.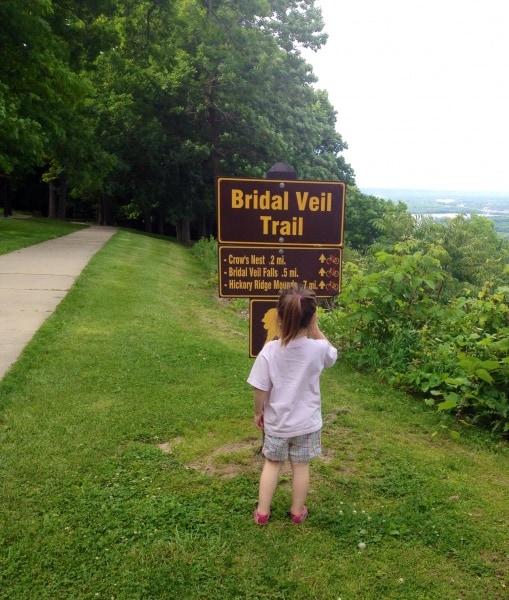 The girls were so excited to go on a hike, but doubly excited to go on a hike to a waterfall! But not before a stop at Bear Mound and for Jason to answer about a 1000 questions from Fofo about leaves, tracks, habitats, etc. She is her father's daughter 🙂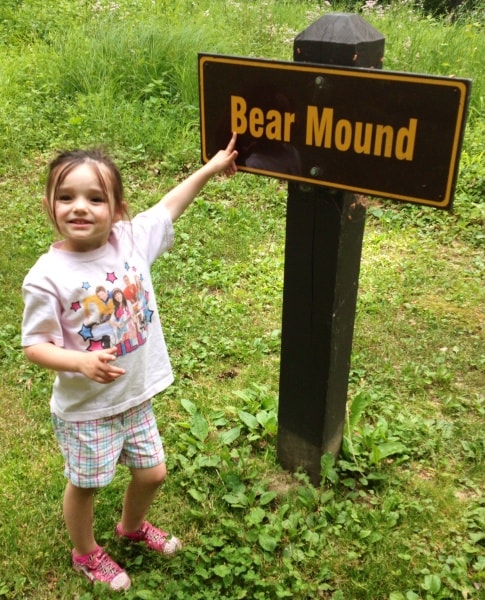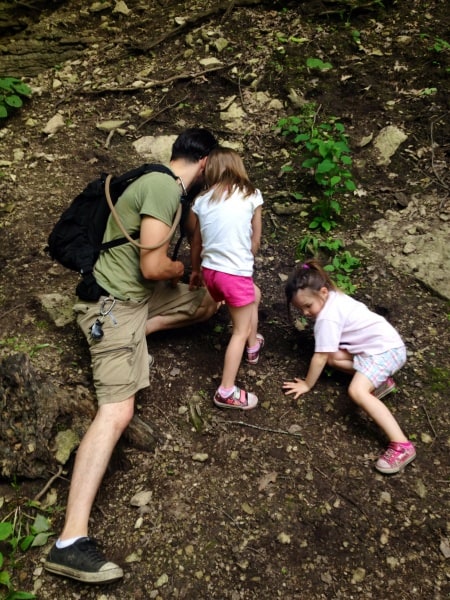 Some sisterly moments at the waterfall. I love these girls so much, my heart can hardly contain it 🙂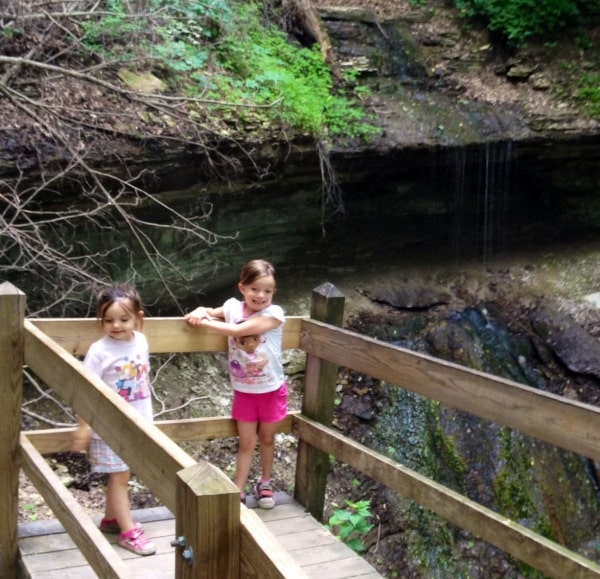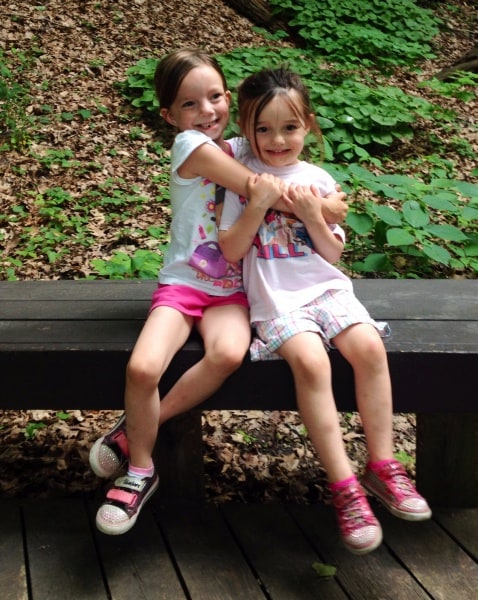 We had an awesome family weekend. It was incredibly hard for Jason to go back to rendezvous and share it with our kids. They ended up loving it and we ended the day with a great hike and a memorable/crazy ride home. After a full day we were sure the kids would sleep on the way home but they were all wound up and rocking out to Tool and Puscifer. Jason couldn't have asked for anything more 🙂
How was your Father's Day? What do you do to honor the Dads in your life?
Have a great weekend everyone!!
For more info on helping your spouse with the loss of a parent, check out my previous post here. It's a difficult road but you can do it!