Korean beef is a quick, cheap, and satisfying meal that will leave your family begging for seconds!!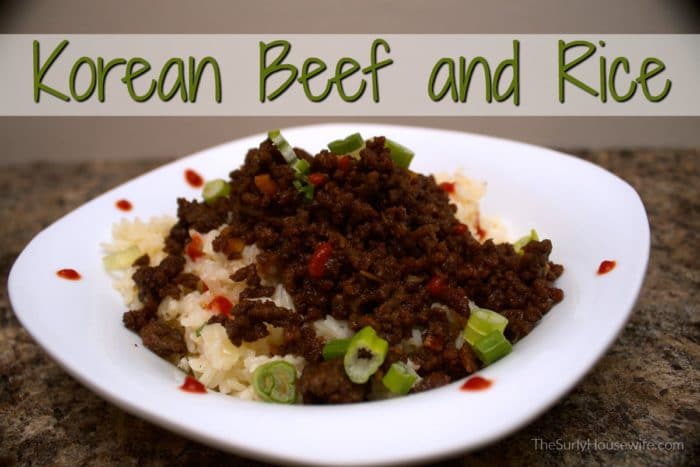 Life on a budget doesn't have to be boring. But let's face it. Sometimes ground beef dinners can be boring: hamburgers, chili, meatloaf, repeat. This is why I am so glad my sister shared this recipe with me for Korean beef: a sweet and spicy ground beef dish served over rice. It's a cheaper and faster version of the Korean bbq dish bulgogi. It saves me time, money, and my family devours it!!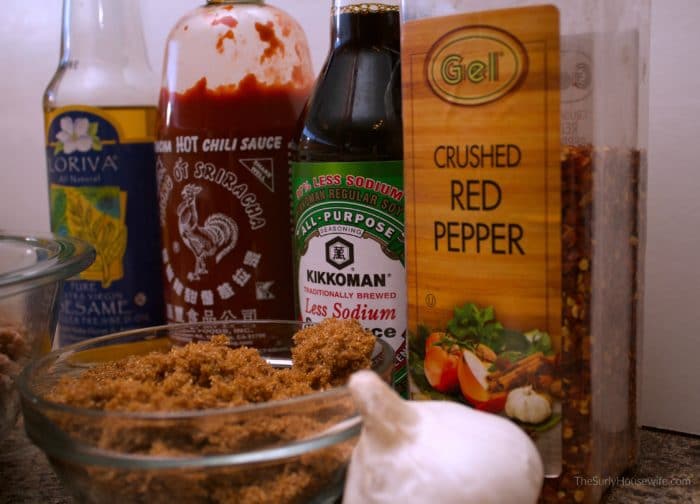 Traditional bulgogi uses thin strips of sirloin, but this knock off recipe uses ground beef instead. The strips are typically marinated overnight but this dish comes together within 30 minutes. Less if you have leftover rice!!
This recipe may be quick and easy, but I think what I love most is that my kids LOVE it!! They get excited when they see it on the menu plan, and they clean their plates in approximately 2.4 seconds. We hardly ever have leftovers of this dish because the 4 of us usually polish it off the first night.
It may seem like ground beef over rice wouldn't be that filling, but I have a solution for that too. Put an egg on it! Seriously, fry up and egg and serve it on top of rice and beef. The runny yolk provides a luscious texture and takes this dish over the top!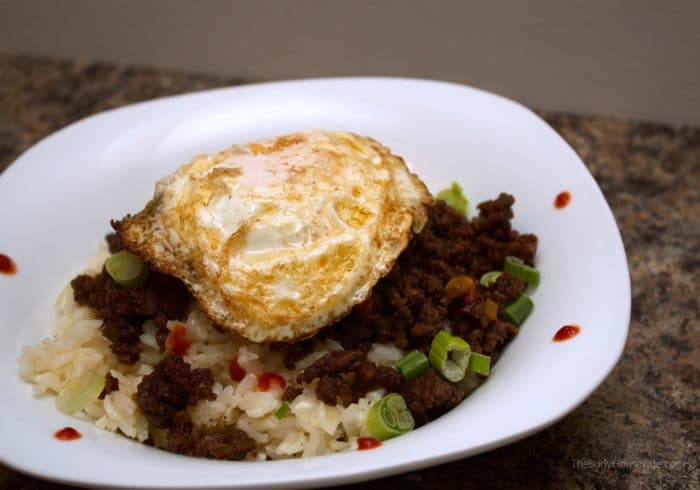 Korean beef and rice is a meal plan staple in our house. And why wouldn't it be! It's delicious, easy, and quick to get on the table. If you are running low on time, but still want to put an excellent meal on the table, this recipe fits the bill. Give it a try!!
Ingredients
1 lb lean ground beef
1 TBSP sesame oil
1/2 c brown sugar
1/3 c low sodium soy sauce
1 TBSP Sriracha
3-5 cloves garlic, minced (depending on how much you like garlic)
1/4 teaspoon ground ginger or 1 tsp of fresh ginger, minced
1 teaspoon crushed red peppers (depending on how spicy you like it)
salt and pepper to taste
1 bunch green onions, diced
Rice, cooked
Instructions
1. Heat a large skillet over medium high heat.
2. Add oil and meat to the pan.
3. Break up the meat and begin to brown. Season lightly with salt and pepper. If you are using regular soy sauce, wait until the end and season accordingly.
4. Whisk together brown sugar, soy sauce, Sriracha, garlic, ginger, and crushed red peppers.
5. After the beef has browned, drain if needed. Reduce heat to medium-low
6. Add sauce mixture to the skillet and combine.
7. Simmer for 5-10 minutes to combine flavors and heat through.
8. Serve over rice with a fried egg (if desired) and garish with green onions and Sriracha.