Sometimes a fun family movie night is just what the doctor ordered!!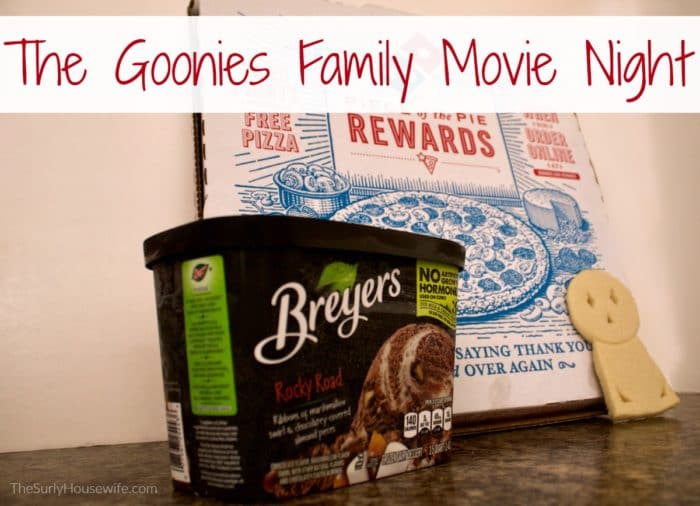 Did you know Sean Astin played Mikey from The Goonies, Rudy from, well, Rudy, and Samwise Gamgee from Lord of the Rings?! I am an 80's movie fanatic. Ferris Bueller. The Breakfast Club. Back to the Future. I love it all, and I want to introduce these movies to my kids. My hands-down favorite is The Goonies. I also love having a family movie night. And believe it or not, The Goonies is such an easy movie to adapt for a fun family movie night. All you need is pizza and ice cream.
This post contains affiliate links. If you click and make a purchase, we earn a commission at NO extra cost to you. For more information, please read my full disclosure policy.
The Goonies Movie Night
How to Watch the Movie?
If you want a physical dvd to play, the first option and (free option!) is to check out the movie from your local library. We are blessed with an awesome library system so even if our hometown library doesn't have what we are looking for, it can be transferred from other libraries within our system. It's definitely worth the time of reserving movies to watch a free dvd.
You can also purchase a dvd from most big box stores. If you are looking to save time, check online to see if they have an item in stock before you go shopping.
Amazon Prime (our go-to!) is a lifesaver in regards to movies. You can order a physical dvd, you can rent the movie and stream it to your tv, or you can purchase the movie to stream to your tv via the Amazon app. It is so easy!
Some other options include borrowing the movie from a friend, see if the movie is streaming on any of the apps you already use, use Netflix's dvd service, or rent or stream the movie through iTunes.
For our movie night, we rented The Goonies via Amazon Video for around 3 dollars.

Pizza Night!!
I love a theme night and integrating the movie in with our meal. With The Goonies it was pretty easy: Pizza!! Dominos Pizza to be exact. Chunk's mom brings him pizza when they are reunited at the end of the movie. He is also eating pizza at the beginning of the movie, and smells the pizza the Fratelli's bring back to the restaurant. And since pizza is the perfect food, I left the main dish at that. And you can certainly make homemade pizza if you wish!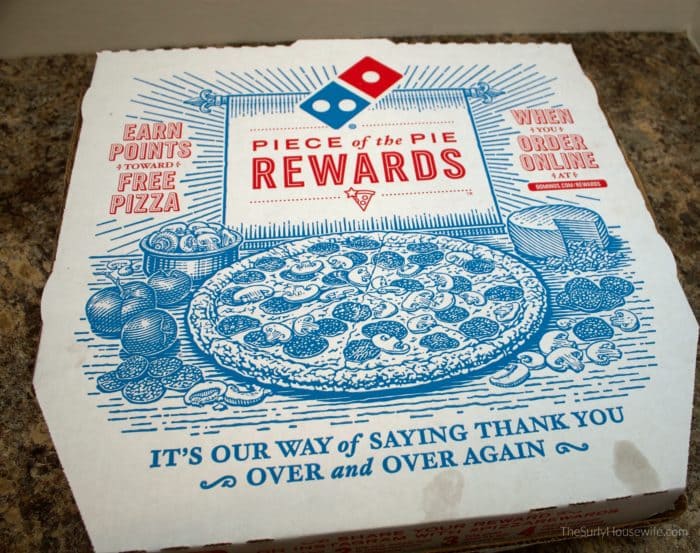 Dessert!
What kid doesn't like dessert!! If you want to make family night memorable, you have to include dessert. Ice cream is a no brainer. The guys find ice cream (and another surprise) when they begin their search for One-Eyed Willy's treasure. When Sloth and Chunk raid the freezer, Sloth has Rocky Road. Several other flavors are mentioned but I knew my kids would love rocky road.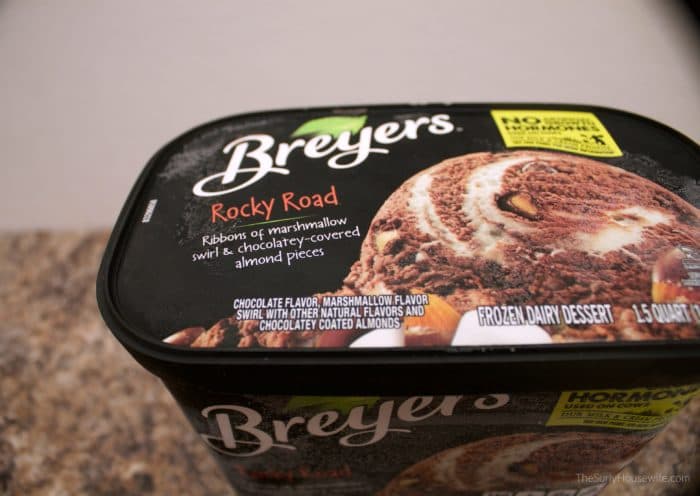 We also made some cooper bones sugar cookies. This is the key to the rich stuff and when I saw this idea I knew I had to make them. Special little treats like these are my love language 🙂 I used this recipe for the cut out cookies.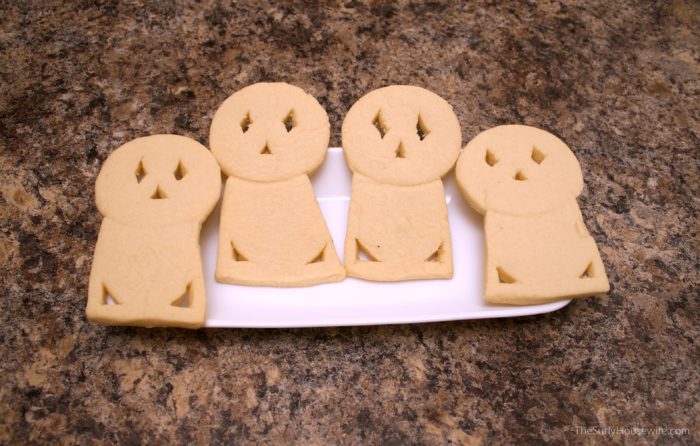 You can also add chips, soda, and Baby Ruth's to have an even bigger family movie night!!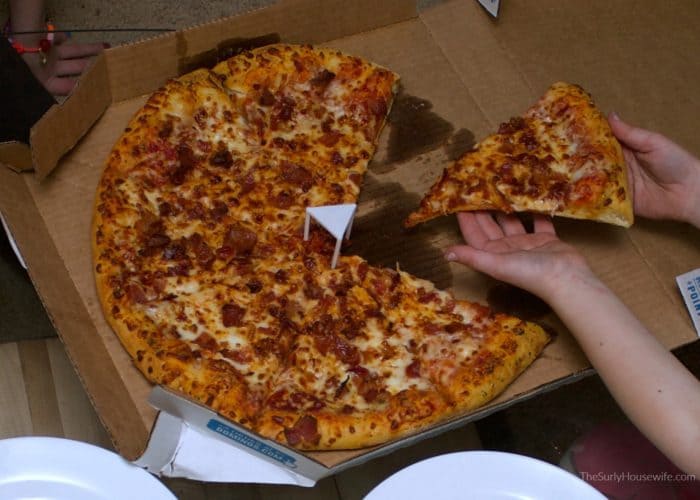 Having a family is supposed to be fun!! A lot of times we get caught up in school work, bedtimes, milestones, and bad behavior we forget to have fun with our kids!! I'm a firm believer that making memories with your kids lies in the simple things: bedtime routine, favorite books, a walk in the woods. And the simplest way to spend time with your family is to watch a movie. Family movie night may be considered screen time, but if you add some memorable elements to it, you kids will grow up cherishing family movie night.