Lunch wraps: a healthy and easy alternative to a sandwich.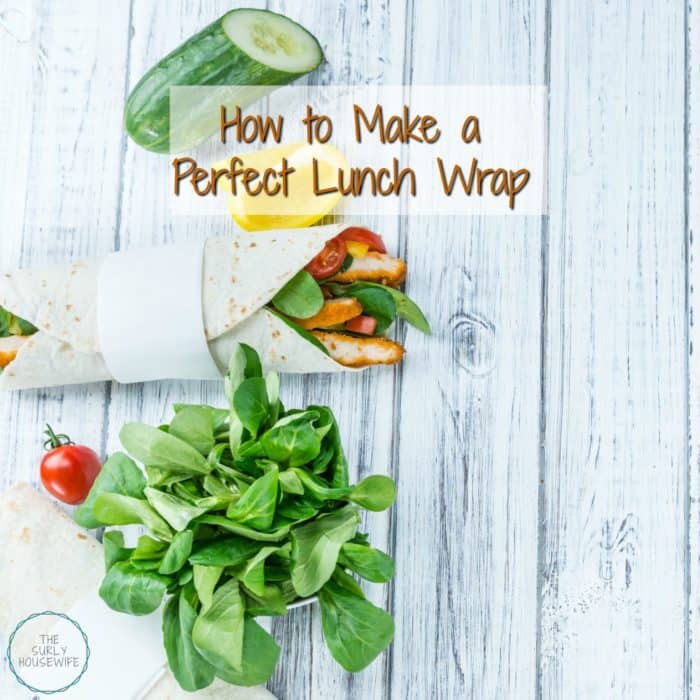 One thing learned during the years of packing my husband's lunch is lunch wraps are much easier to pack than sandwiches. You can pack a whole lot of food and nutrients in a tiny portable package. The best thing about them? They are super easy to make! Check out my five simple steps for making awesome sandwich wraps.
This post contains affiliate links. If you click and make a purchase, we earn a commission at NO extra cost to you. For more information, please read my full disclosure policy.
Lunch Wraps
1. The tortilla
The wrap starts with a basic tortilla. I buy whatever is on sale 2 for $4 or $5 or you can use your family's favorite. My grocery store has tortillas in the ethnic food aisle, as well as sandwich wraps in the bakery department. La Banderita is our family's favorite brand!
2. Sauce
On top of your tortilla, you want a sauce of some sort: BBQ sauce, mustard, hummus, avocado spread, yogurt, mayo, pesto, salsa, ketchup, whatever your family likes.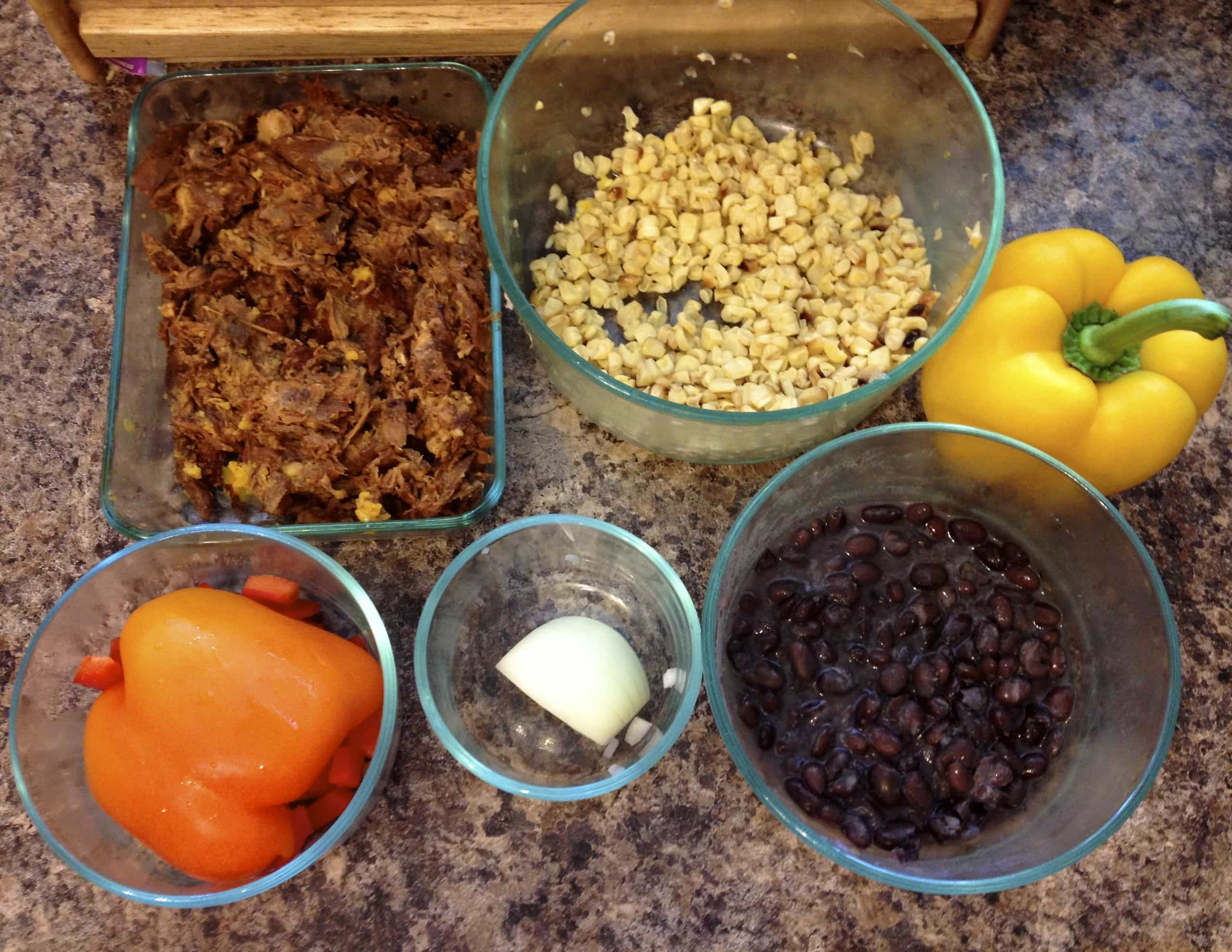 3. Protein
When I plan out our meals and do the grocery shopping, I include some protein to be cooked up for lunches: roast pork tenderloin, pulled pork, roast or grilled chicken. Sometimes all I do is pull a couple of chicken breasts out of the package, season them, add some chicken stock, and throw them in the crock pot. Easy peasy. I should note I don't use lunch meat because I find it to be too expensive. However, it would work perfectly. So for the wraps I use whatever protein I have cooked up for the week.
4. Extras
Top your favorite protein with what I like to call "extras." Extras include whatever veg or extra protein you have on hand: carrots, peppers, onions, corn, black beans, hard-boiled eggs, and the all important BACON!! Cheese would make an excellent extra also!
5. Greens
After the extras, I top the whole thing with greens. As my husband says "More greens more better." Rollup the wrap and viola you're done!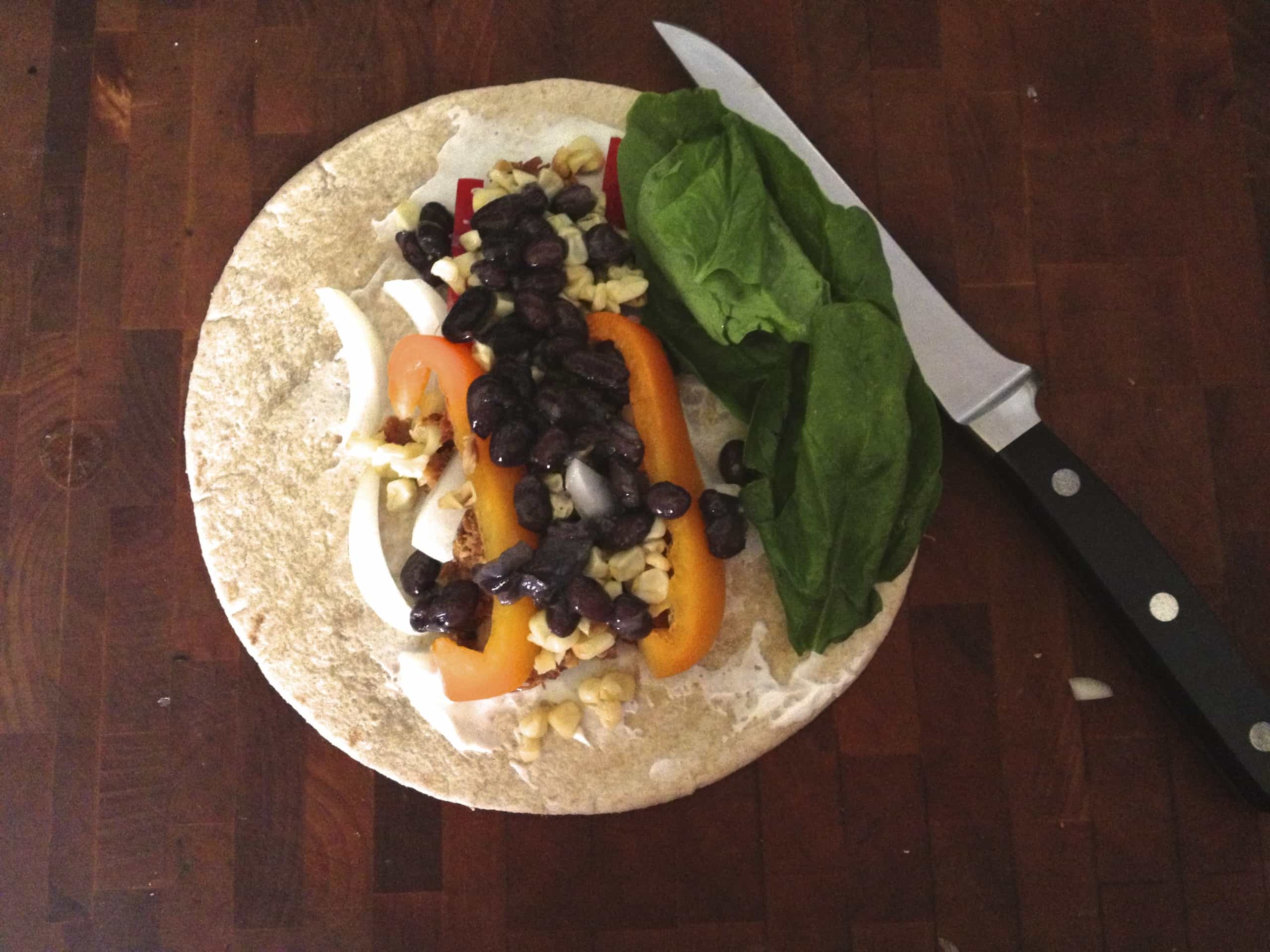 This is more of a method than an actual step by step recipe, a technique I learned from Rachael Ray a long time ago. You take 1 basic recipe and then experiment with your favorite ingredients. Then once you get the hang of it, you can mix and match and have a ton of different wrap recipes. Using this technique with a well stocked fridge you can whip up a quick and easy lunch wraps anytime.