Healthy lunch ideas to pack for your husband!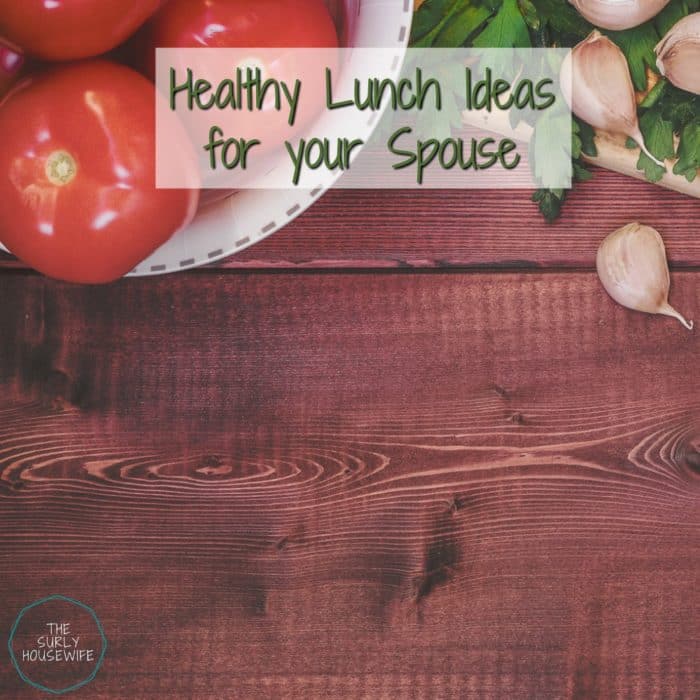 One of the benefits of being a homeschooling family is no lunches to pack!! In fact, Harley makes lunch for her and her sister everyday for a small fee.
The girls and I may eat lunch at home, but I still have to pack a lunch for my husband. Partly because I enjoy it, and partly so he can spend time with the kids before work. I also have become pretty good at it, so I am going to let you in on some of my secrets to help other parents with lunches for themselves and/or their kids.
This post contains affiliate links. If you click and make a purchase, we earn a commission at NO extra cost to you. For more information, please read my full disclosure policy.
My husband works 10-14 hours a day (the man is truly a saint) as a peddle driver so he needs quite a substantial lunch to get him through the day. It starts off with a basic lunch bag, (my husband uses this one and LOVES it!) an ice pack, and a couple of other pieces that makes packing his lunch much easier.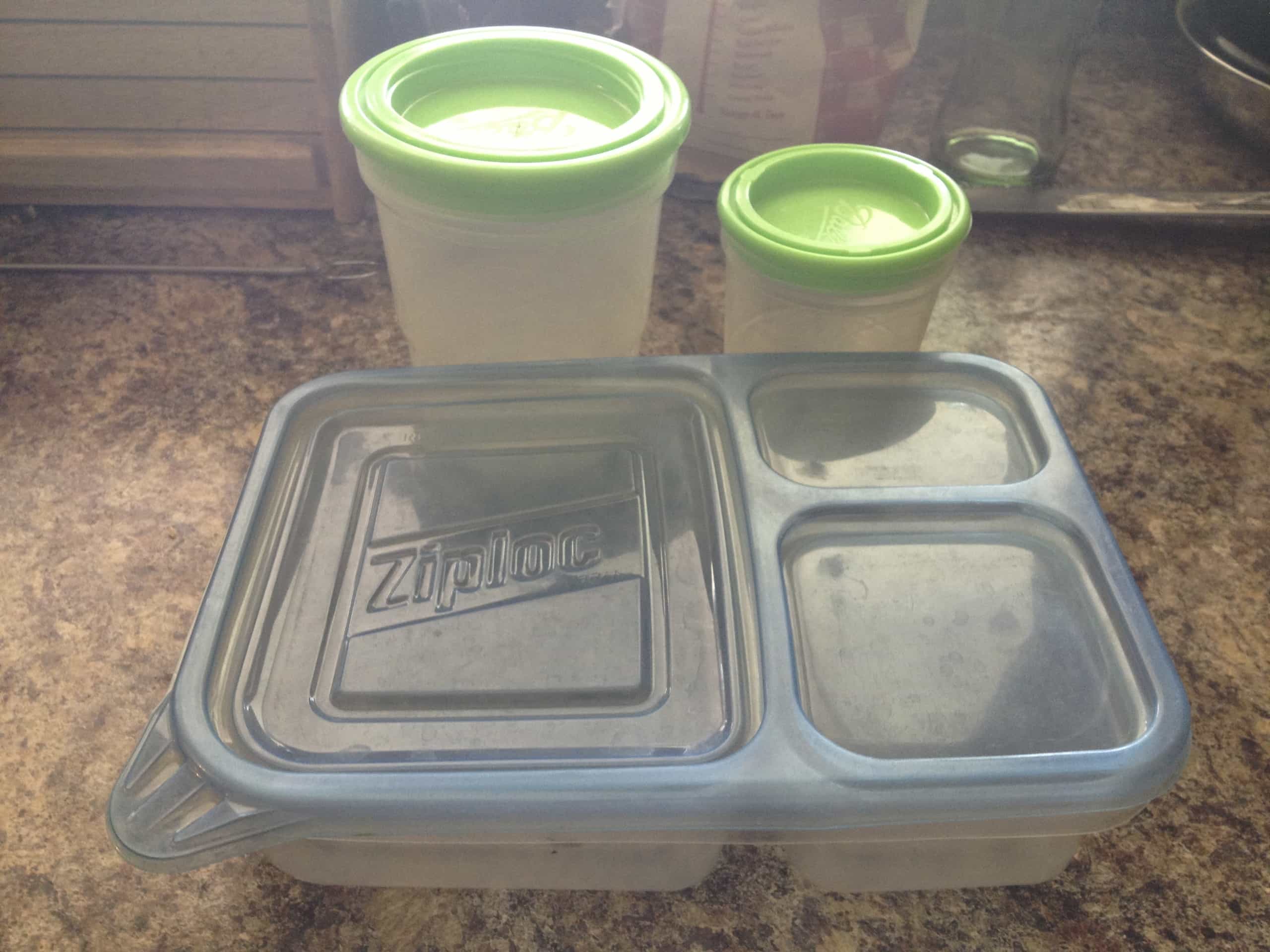 I'm preparing lunch for adult, so I need accessories that will hold a larger amount of food. The basics I begin with is a divided sandwich container. This one is a ziplock and works great. Here is a comparable one from Amazon. I prefer the one with three compartments as opposed to two.
I also LOVE plastic Ball jars compared to disposable plastic bags. The big ones are the perfect size for smoothies, vegetable salad, and fruit salad. The smaller ones I usually put in carrot sticks. The man actually eats carrots. Willingly. Like I said, he's a saint.
Lunch Ideas for Your Husband
Ok. We have the lunch bag and our gear, so lets move on to the good stuff: THE FOOD!! I like to provide a fresh, nutritious lunch with a lot of options for him.
What I include depends on what is season. Smoothies are almost always included. They can be made with fresh or frozen fruit. The combinations are endless and provide a variety of vitamins and minerals in one compact treat.
The smoothie I pack have been prepared ahead of time from when I make smoothies for myself and my daughters. I make my husbands also and store them in these handy-dandy Ball plastic containers.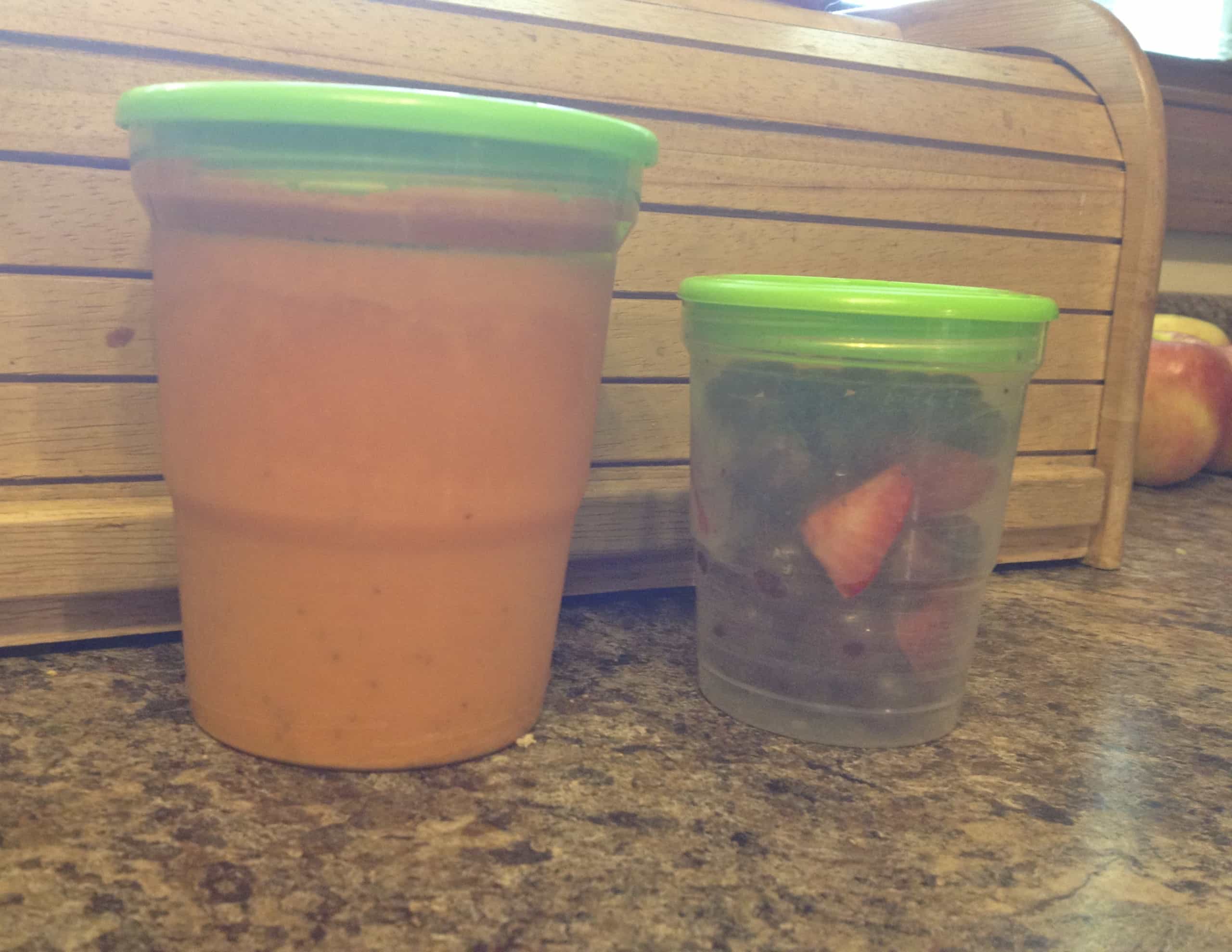 His lunch bag fits a big and little Ball jar, so alongside the smoothie I pack a small jar with a fruit salad, carrot sticks, cottage cheese, celery and peanut butter, or his oil and seasonings to mix with his small can of tuna when he is ready to eat. The 3 oz cans of tuna are a perfect lunch portion and fits great in the lunch bag.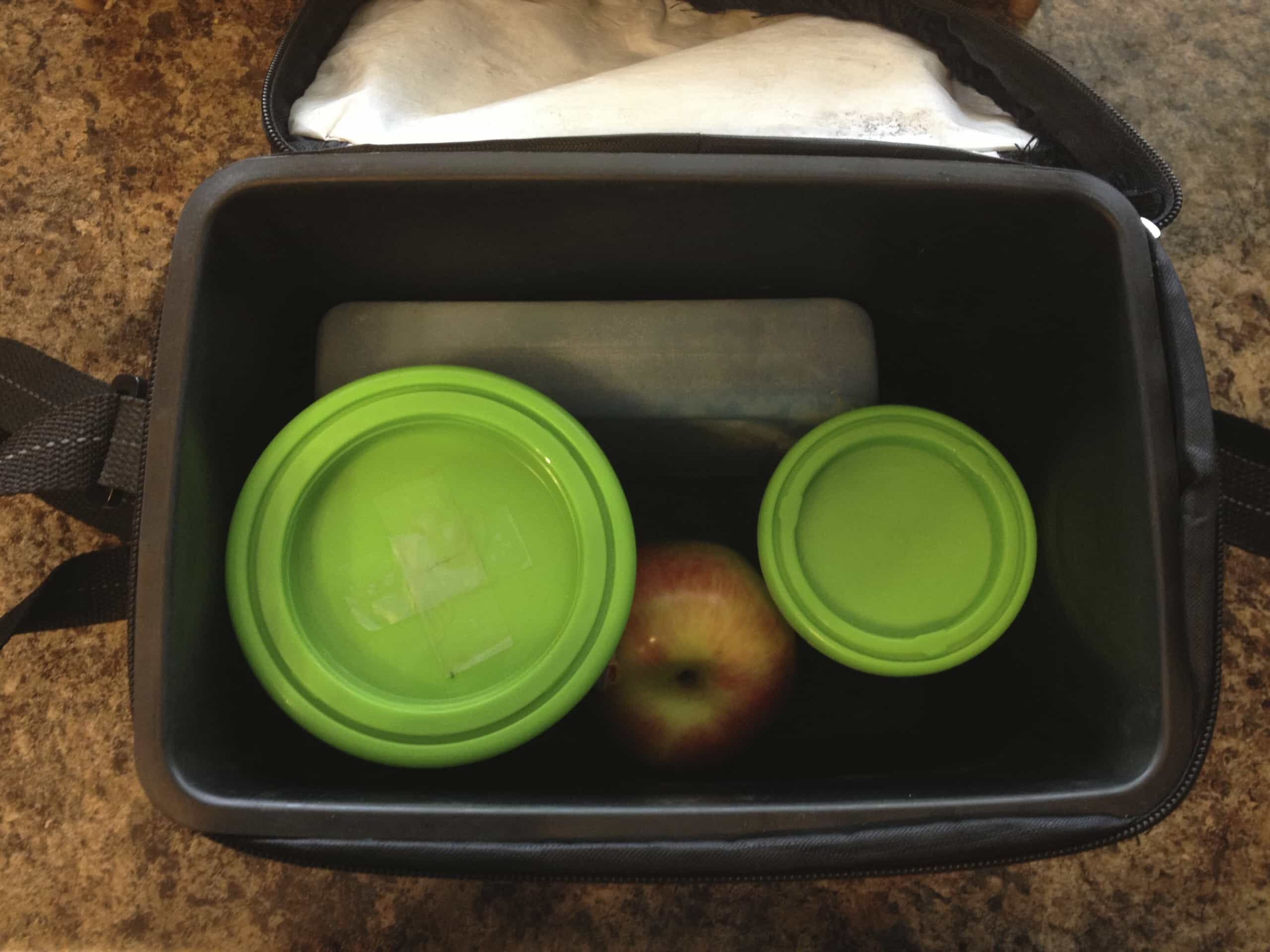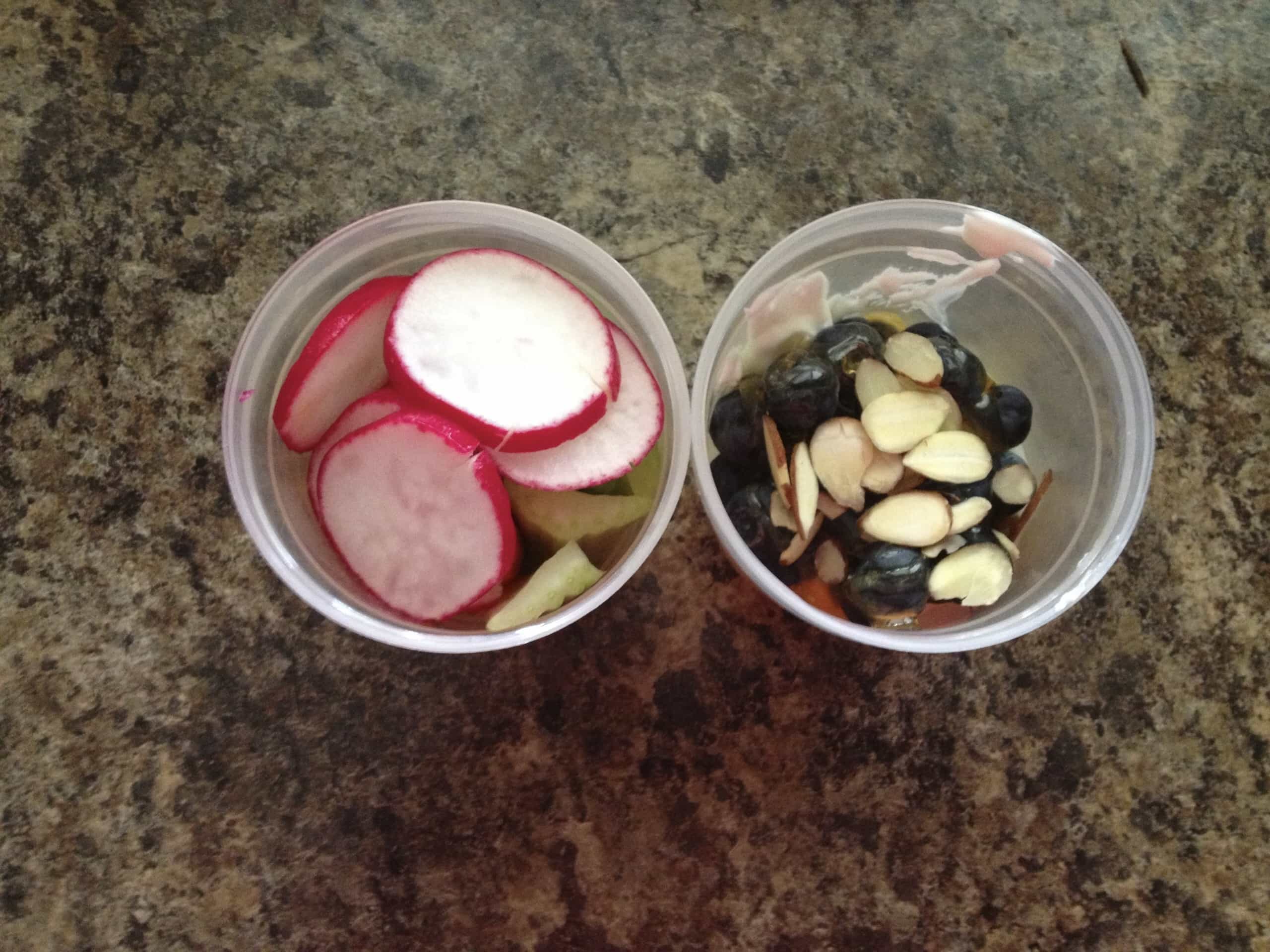 Then I move onto the divided container where you can fill it with numerous combinations. A sandwich or wrap, hard-boiled eggs, crackers, berries, trail mix, salad, cookies, kale chips, energy bites, grapes, yogurt with granola, cottage cheese, pasta salad. The list can go on and on.
Related Posts: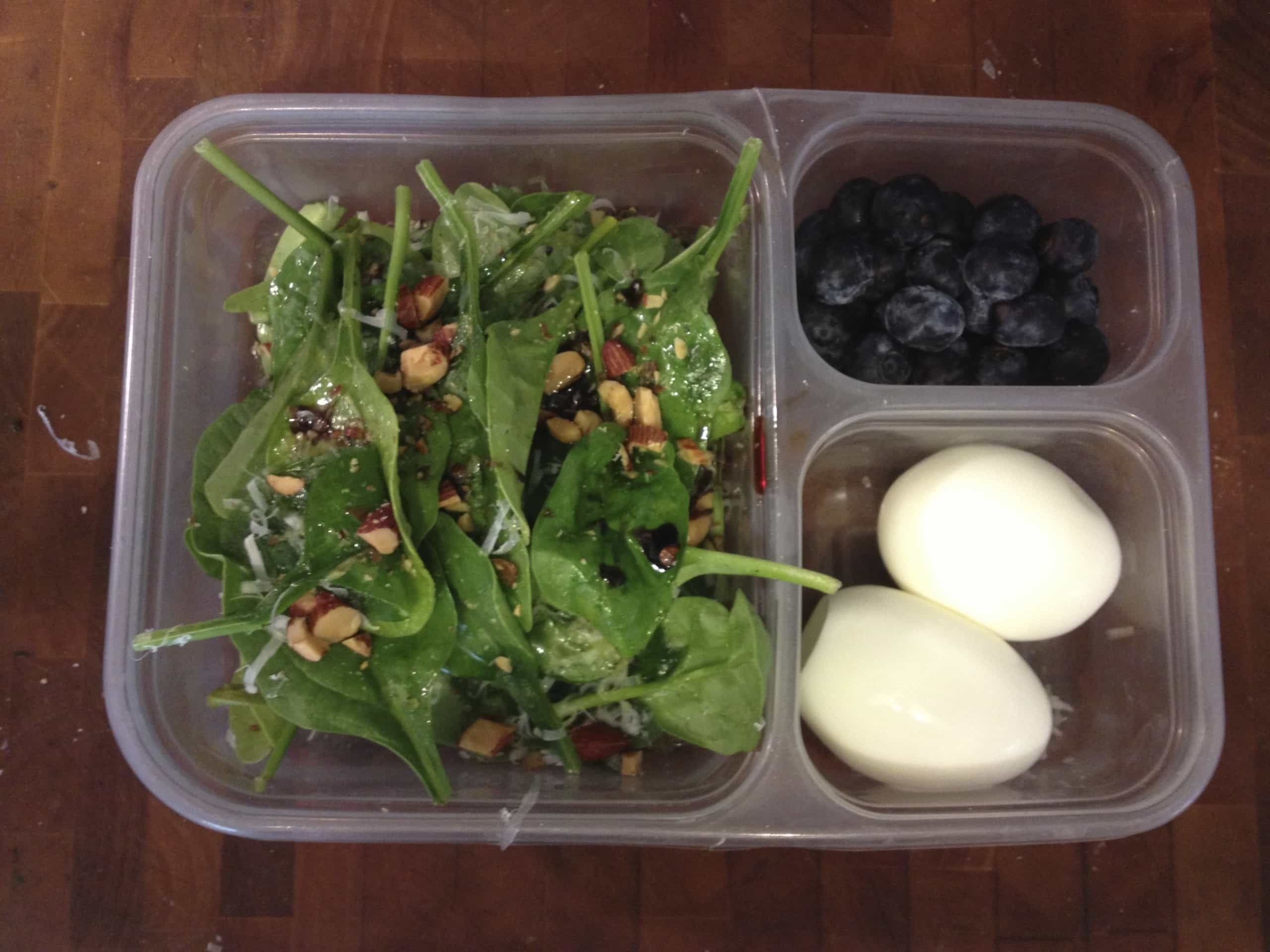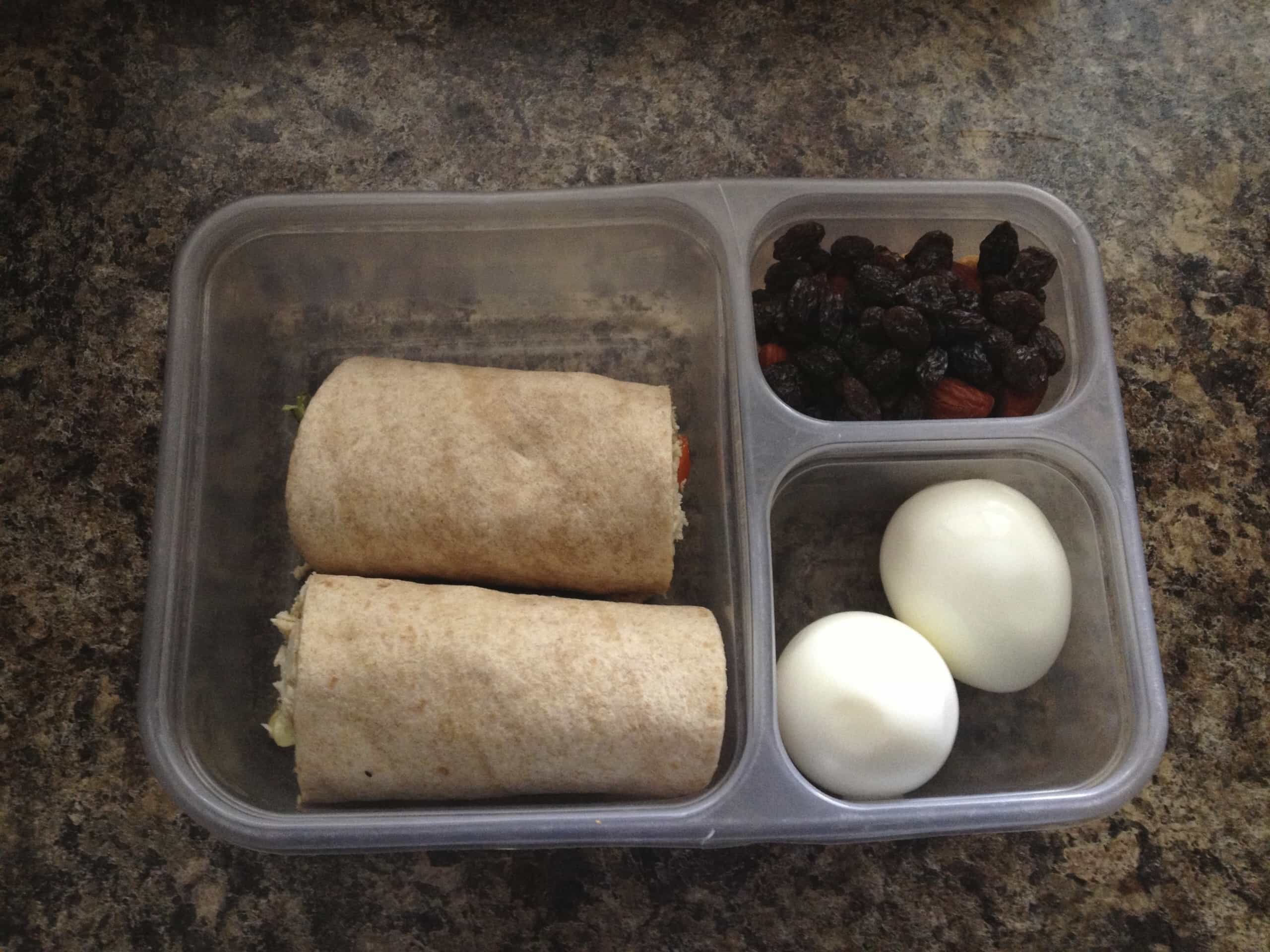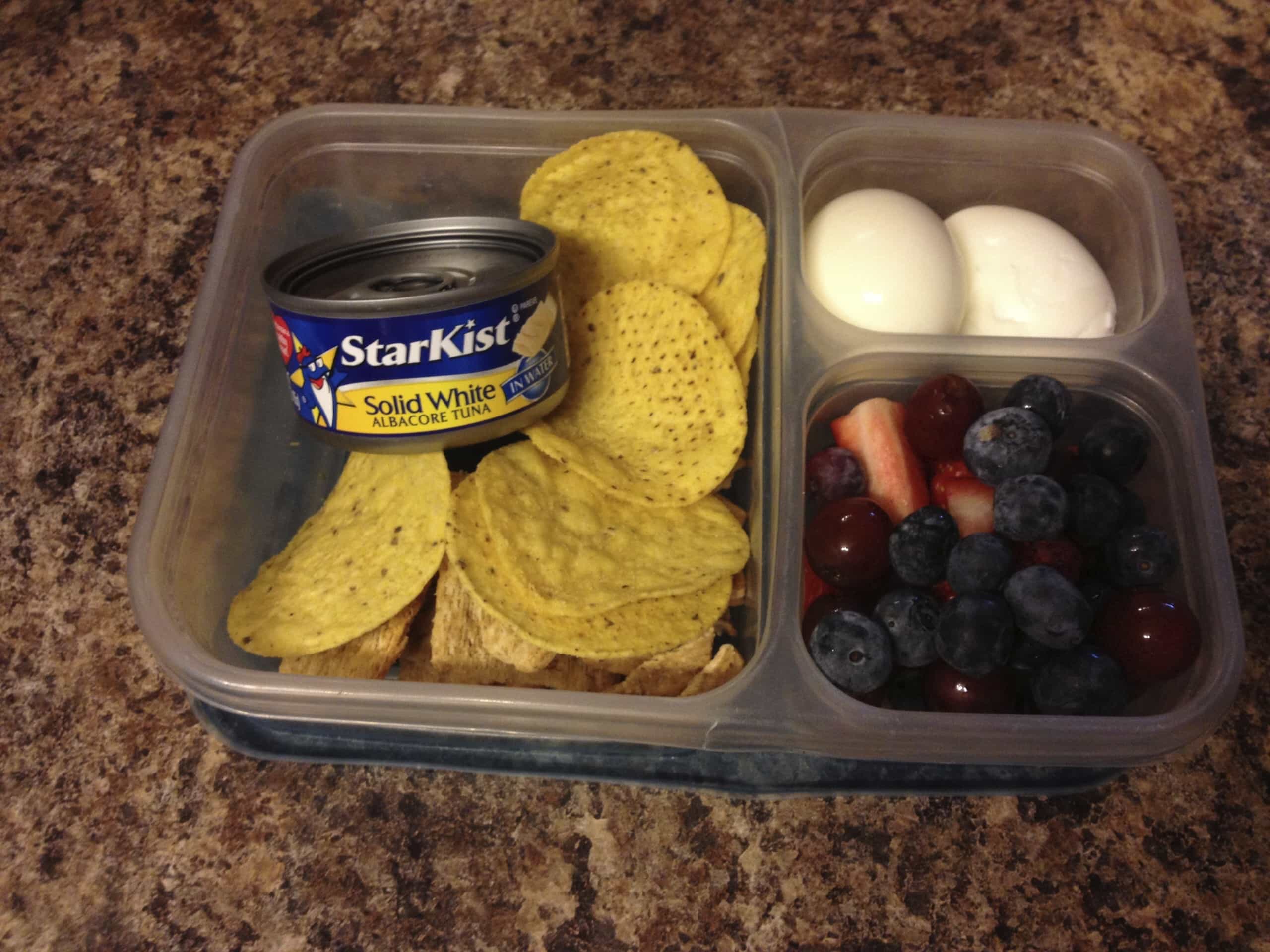 I also have a couple of items I always include: apples, bananas, and string cheese. Overall, I pack things that he can grab, eat, and provide him with an energy boost throughout the day.
The best part of packing his lunch is he is always so gracious and thankful. I usually get a text at some point saying how delicious some aspect of his lunch was. He's the best and it's the least I can do for all his hard work.
Related Marriage Reads:
How do you and your partner work together? Do you pack your husband's lunch? Let me know in the comments below!