Peach iced tea: sweet and refreshing for hot summer days; comforting and rich on cold winter nights.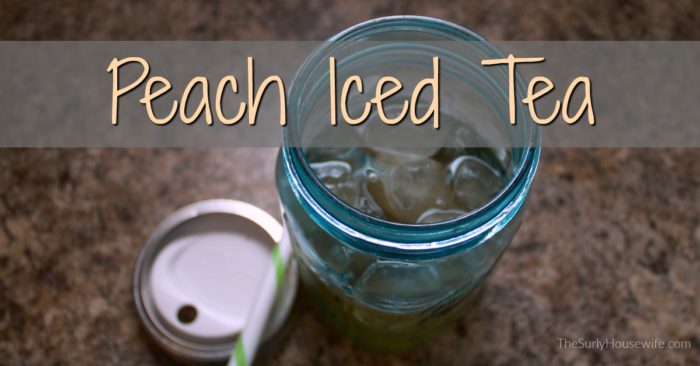 This post contains affiliate links. If you click and make a purchase, we earn a commission at NO extra cost to you. For more information, please read my full disclosure policy.
"What the hell is pop?" could be my most favoritest Daryl Dixon quote ever!! It's soda people. SODA! Even though I grew up in the Midwest, I still call it soda, thanks to my husband.
Soda is delicious, but it isn't the best cold drink for you. During the summer months you want a cold, refreshing cold drink. And sometimes you want something other than water. Iced tea to the rescue!!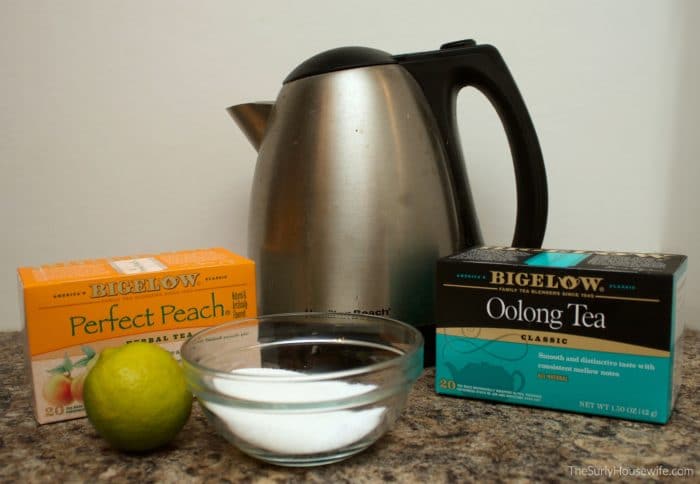 I didn't grow up drinking iced tea so I was unsure how to make it. Kate from Venison for Dinner posted her method for making iced tea and it seemed easy enough so I gave it a try! Let me tell you, it is so, so good.
Her method requires a two quart jar, which I do not have. BUT I have plenty of one quart jars, which I use to make iced tea concentrate. Making the concentrate is super easy: brew the tea for 10 minutes and then add in sugar, lime juice, and salt. My favorite peach tea is the celestial seasonings country peach, which you can find here!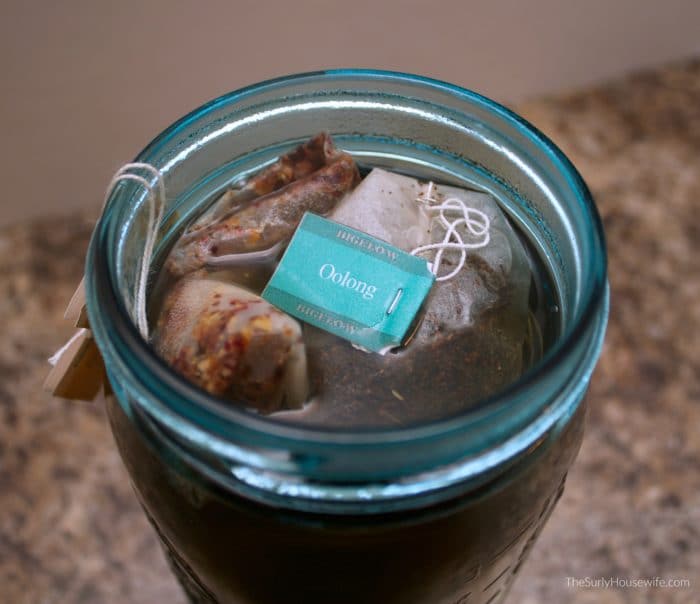 To complete the drink, you just need to add the desired amount of water, ice, and enjoy! I like my drinks with a little less water so I add concentrate to a glass, then ice, and serve. Serving them in mason jars is my favorite.
I have made several other iced tea combinations. My kids have so much fun picking out different fruity teas to experiment making into iced tea. This peach iced tea is my favorite. It's sweet and fruity, without being too sweet. It has a rich and satisfying aroma and satisfies your thirst anytime of year!!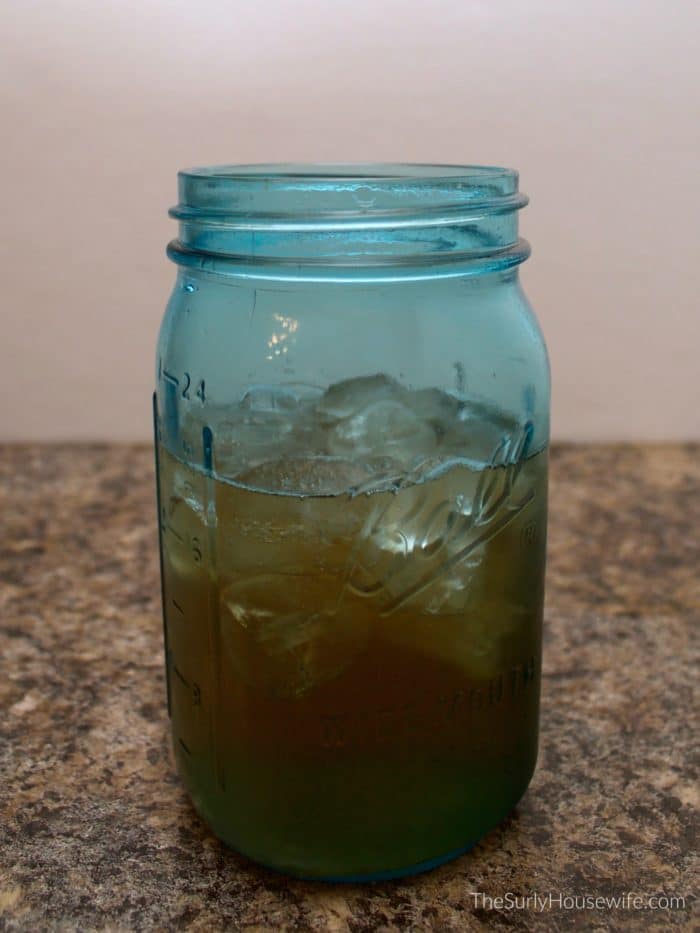 Yields: 1 Quart Concentrate
Ingredients:
2 bags peach tea
1 bag oolong tea
Juice of one lime
1/4 c sugar
2 fat pinches of salt
Instructions:
1. Boil water
2. Put tea bags in the jar.
3. Pour in boiling water up to the top.
4. Let sit 10 min, then take tea bags out.
5. Stir in sugar, lime juice, and salt.
6. When ready to serve, add half the desired amount of concentrate then add the same amount of water. Add ice and serve!
7. For a spiked peach iced tea, check out this post here!