: : Keep reading for 10 memorable pictures books set in Alabama : :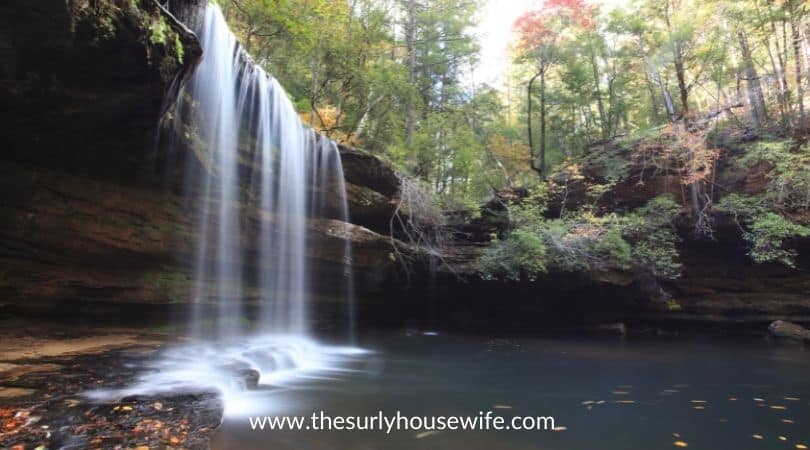 Did you know Alabama is unofficially known as the Yellowhammer state? During the Civil War, some soldiers from the Hunstville area were wearing uniforms that were adorned with yellow. The other Confederate soldiers had uniforms that were faded and dirty at this point in the war so the boys from Alabama became affectionally as the "yellowhammer company." The name quickly spread through the Army and soon all the Alabama troop members were unofficially known as "yellowhammers."
Picture books are a wonderful way to learn about various people and places. If you are looking to learn more about the state of Alabama, then keep reading this post! All these fiction and nonfiction books are set in Alabama. You will learn about the Montgomery Bus Boycott, farming, and the Children's Crusade that took place in Birmingham, Alabama in May of 1963.
If you are interested in ADDITIONAL books about Alabama or the rest of the United States, check out these other posts!
This post contains affiliate links. If you click and make a purchase, we earn a commission at NO extra cost to you. For more information, please read my full disclosure policy.
Descriptions come from Amazon; some are edited for length
Picture books set in Alabama
Fiction Books
Back of the Bus by Aaron Reynolds
"It's December 1, 1955. A boy and his mother are riding the bus in Montgomery, Alabama like any other day—way in the back of the bus. The boy passes time by watching his marble roll up and down the aisle with the motion of the bus…Until a big commotion breaks out from way up front. With simple words and powerful illustrations, Aaron Reynolds and Coretta Scott King medalist Floyd Cooper recount the pivotal arrest of Rosa Parks at the dawn of the Civil Rights Movement."
In the Garden with Dr. Carver by Susan Grigsby
"Sally is a young girl living in rural Alabama in the early 1900s, a time when people were struggling to grow food in soil that had been depleted by years of cotton production. One day, Dr. George Washington Carver shows up to help the grown-ups with their farms and the children with their school garden. He teaches them how to restore the soil and respect the balance of nature. He even prepares a delicious lunch made of plants, including 'chicken' made from peanuts. And Sally never forgets the lessons this wise man leaves in her heart and mind."
Nonfiction and Biographies
Preaching to the Chickens: The Story of Young John Lewis by Jabari Asim
"John wants to be a preacher when he grows up, a leader whose words stir hearts to change, minds to think, and bodies to take action. But why wait? When John is put in charge of the family farm's flock of chickens, he discovers that they make a wonderful congregation! So he preaches to his flock, and they listen, content under his watchful care, riveted by the rhythm of his voice. Celebrating ingenuity and dreaming big, this inspirational story, featuring Jabari Asim's stirring prose and E. B. Lewis's stunning, light-filled impressionistic watercolor paintings, includes an author's note about John Lewis, who grew up to be a member of the Freedom Riders, chairman of the Student Nonviolent Coordinating Committee, and demonstrator on the Edmund Pettus Bridge in Selma, Alabama."
It Jes' Happened: When Bill Traylor Started to Draw by Don Tate
"Growing up as an enslaved boy on an Alabama cotton farm, Bill Traylor worked all day in the hot fields. When slavery ended, Bill's family stayed on the farm as sharecroppers. There Bill grew to manhood, raised his own family, and cared for the land and his animals. By 1935 Bill was eighty-one and all alone on his farm. So he packed his bag and moved to Montgomery, the capital of Alabama. Lonely and poor, he wandered the busy downtown streets. But deep within himself Bill had a reservoir of memories of working and living on the land, and soon those memories blossomed into pictures. Bill began to draw people, places, and animals from his earlier life, as well as scenes of the city around him. Today Bill Traylor is considered to be one of the most important self-taught American folk artists. 'It Jes' Happened' is a lively tribute to this man who has enriched the world with more than twelve hundred warm, energetic, and often humorous pictures."
The Quilts of Gee's Bend by Susan Goldman Rubin
"Since the early nineteenth century, the women of Gee's Bend in southern Alabama have created stunning, vibrant quilts. They use scraps of old overalls, aprons, and bleached cornmeal sacks—anything they can find. Their traditions have been passed down through the decades. In the only photo-essay book about the quilts of Gee's Bend for children, award-winning author Susan Goldman Rubin explores the history and culture of this fascinating group of women and their unique quilting traditions. Rubin uses meticulous research to offer an exclusive look at an important facet of African American art and culture. The Quilts of Gee's Bend shares specifics about this rare community and its rich traditions, allowing children to pause to consider history through the eyes of the people who lived it and through a legacy that is passed on to the next generation. This book, in addition to quilting, shares information about life in early emancipated colonies in the South, and Gee's Bends importance in the Civil Right's movement. The quilts and the incredible stories behind them are powerful motivators for anyone who wishes to accomplish anything. A map, directions on how to make a quilt square, endnotes, and an index round out this stunning nonfiction book."
Whoosh!: Lonnie Johnson's Super-Soaking Stream of Inventions by Chris Barton
"Celebrate the inventor of the Super Soaker in this inspiring picture book biography about Lonnie Johnson, the maker behind one of the world's favorite toys. You know the Super Soaker. It's one of top twenty toys of all time. And it was invented entirely by accident! A love for rockets, robots, inventions, and a mind for creativity began early in Lonnie Johnson's life. Growing up in a house full of brothers and sisters, persistence and a passion for problem solving became the cornerstone for a career as an engineer and his work with NASA. But it is his invention of the Super Soaker water gun that has made his most memorable splash with kids and adults."
Because Claudette by Tracey Baptiste
"When fifteen-year-old Claudette Colvin boarded a segregated bus on March 2, 1955, she had no idea she was about to make history. At school she was learning about abolitionists like Harriet Tubman and Sojourner Truth, which helped inspire her decision to refuse to give up her seat to a white woman, which led to her arrest, which began a crucial chain of events: Rosa Park's sit-in nine months later, the organization of the Montgomery bus boycott by activists like Professor Jo Ann Robinson and Dr. Martin Luther King Jr., and the Supreme Court decision that Alabama's bus segregation was unconstitutional: a major triumph for the civil rights movement. It's time for young readers to learn about this living legend, her pivotal role in the civil rights movement, and the power of one person reaching out to another in the fight for change."
One of my favorite things about homeschooling is learning alongside my kids. I had never heard of the Children's Crusade or Birmingham Children's March until our state unit study. The final books on this list include 3 books about this topic.
Let the Children March by Monica Clark-Robinson
"This powerful picture book introduces young readers to a key event in the struggle for Civil Rights. In 1963 Birmingham, Alabama, thousands of African American children volunteered to march for their rights after hearing Dr. Martin Luther King Jr. speak. They protested the laws that kept black people separate from white people. Facing fear, hate, and danger, these children used their voices to change the world."
We've Got a Job: The 1963 Birmingham Children's March by Cynthia Levinson
"The inspiring story of the 1963 Birmingham Children's March, one of the greatest moments in civil rights history, as seen through the eyes of four young people at the center of the action. The 1963 Birmingham Children's March was a turning point in American history. African Americans had had enough of segregation and police brutality, but with their lives and jobs at stake, most adults were hesitant to protest the city's racist culture. So the fight for civil rights lay in the hands of children like Audrey Hendricks, Wash Booker, James Stewart, and Arnetta Streeter. 'We've Got a Job' tells the little-known story of the 4,000 Black elementary, middle, and high school students who answered Dr. Martin Luther King's call to 'fill the jails.' Between May 2 and May 11, 1963, these young people voluntarily went to jail, drawing national attention to the cause, helping bring about the repeal of segregation laws, and inspiring thousands of other young people to demand their rights. Combining extensive research and in-depth interviews with protesters, award-winning author Cynthia Levinson recreates the events of the Birmingham Children's March from a new and very personal perspective."
The Youngest Marcher: The Story of Audrey Faye Henricks, a Young Civil Rights Activist by Cynthia Levinson
"Meet the youngest known child to be arrested for a civil rights protest in Birmingham, Alabama, 1963, in this moving picture book that proves you're never too little to make a difference. Nine-year-old Audrey Faye Hendricks intended to go places and do things like anybody else. So when she heard grown-ups talk about wiping out Birmingham's segregation laws, she spoke up. As she listened to the preacher's words, smooth as glass, she sat up tall. And when she heard the plan: 'Picket those white stores! March to protest those unfair laws! Fill the jails!' she stepped right up and said, 'I'll do it!' Audrey Faye Hendricks was confident and bold and brave as can be, and hers is the remarkable and inspiring story of one child's role in the Civil Rights Movement.
I hope you have enjoyed reading about 10 of the best picture books set in Alabama. I hope you have found this list helpful. Thanks for reading!
If you need MORE books about Alabama, make sure you check out the posts below. The Ultimate List of Children's Books about Alabama contains only one repeat from this book list so that makes 7 more picture books about Alabama!