Keep reading for 20 books about Hawaii and its history!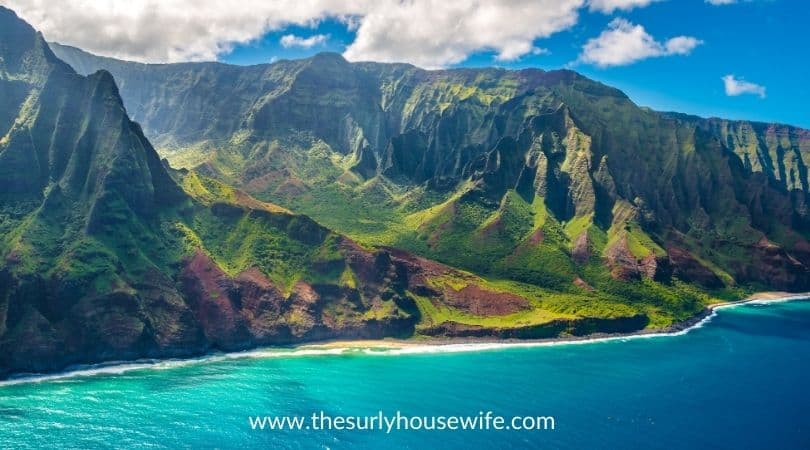 Wow! I'm so excited because I have finally made it to the end of the 50 states!! Thank you to everyone for their patience as I have been working to get all these done and I really hope you have found them helpful.
Now, on to state number 50! Would it break every homeschool law if I say if you want to get a true feeling of Hawaii, just watch and episode of Hawaii 5-0 with your kids?! Probably?
Anyway, as you probably know by now, using living books is my preferred way to study the 50 states. Charlotte Mason coined the term and it means books that make the subject you are studying come alive and are written by people who love the subject.
I LOVE using this method because you avoid using bland nonfiction books that are often outdated and not that informative. If this method sounds good to you then you are gonna love this book list!
Now, this book list contains some nonfiction books about Hawaii but they are rich and enlightening. It also includes picture books and chapter books set in Hawaii which include origin stories and aspects of Hawaiian history. Let's get started!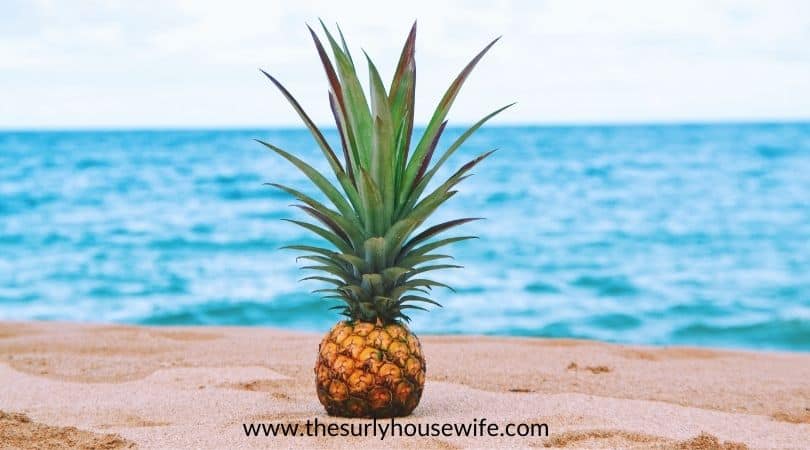 ICYMI, click HERE for all the other state book lists!
Hawaii History and Facts
Hawaii is nicknamed the Aloha State
Motto – The life of the land of perpetuated in righteousness.
Hawaii entered the Union on August 21, 1959. It was the 50th state.
Hawaii is named from a native word meaning "homeland."
Barack Obama, the 44th President, was born in Honolulu, HI on August 4, 1961.
Honolulu is the capital of Hawaii
This post contains affiliate links. If you click and make a purchase, we earn a commission at NO extra cost to you. For more information, please read my full disclosure policy.
Descriptions come from Amazon; some are edited for length
Living Books about Hawaii
Children's Books About Hawaii
A is for Aloha: A Hawai'i Alphabet by U'ilani Goldsberry
Completing Sleeping Bear Press's acclaimed Discover America State by State series is A is for Aloha: A Hawaii Alphabet. The landscape of Hawaii is as exotic as its history and people. Written and illustrated by native Hawaiians, U'ilani Goldsberry and Tammy Yee, A is for Aloha is a lovingly created introduction to one of the most-visited places on Earth. From the meaning of the word aloha to the plight of the state bird author U'ilani Goldsberry answers questions that most Malihinis have about this lush multi-island paradise."
This series of books called Discover America State By State are some of my favorites for introducing a state to kids. Each letter states a fact or a thing about that state. For example, for Hawaii letter A is for Aloha and the letter B is for state Bird, and so on. Each letter comes with a four line rhyme about that respective letter's fact or subject. What I love most is on the side of the page it gives more in-depth description about each subject. It's a great jumping off point for what sparks an interest in your child!
The Last Princess: The Story of Princess Ka'iulani of Hawai'i by Fay Stanley
"The day she was born, bells rang joyously and cannon fired noisy salutes. At last there was an heir to the Hawai'ian throne. But although this beautiful young princess worked tirelessly to prepare herself to rule, and fought bravely to protect the rights of her beloved people, she would never be queen."
Pele and the Rivers of Fire by Michael Nordenstrom
"Tells the story of the impetuous and unpredictable Hawaiian goddess of volcanoes, Pele."
Island Below the Star by James Rumford
"Island Below the Star: a poem of praise for the peoples of the Pacific. The story of how the first people sailed to Hawai'i, crossing vast stretches of ocean without compass or map to discover new lands."
Picture Books Set in Hawaii
Punia and the King of Sharks: a Hawaiian folktale by Lee Wardlaw
"Clever Punia, a Hawaiian fisherman's son, finds different ways to trick the King of Sharks and take his tasty lobsters away from him."
Georgia in Hawaii: When Georgia O'Keeffe Painted What She Pleased by Amy Novesky
"Georgia O'Keeffe was famous for painting exactly what she wanted, whether flowers or skulls. Who would ever dare to tell her what to paint? The Hawaiian Pineapple Company tried. Luckily for them, Georgia fell in love with Hawaii. There she painted the beloved green islands, vibrant flowers, feathered fishhooks, and the blue, blue sea. But did she paint what the pineapple company wanted most of all? Amy Novesky's lyrical telling of this little-known story and Yuyi Morales's gorgeous paintings perfectly capture Georgia's strong artistic spirit. Georgia O'Keeffe's Hawaiian tour celebrates natural beauty and powerful artistic convictions."
Grandma Calls Me Beautiful by Barbara M Joosse
"A companion to the best-selling Mama, Do You Love Me? and Papa, Do You Love Me?, this beautiful book captures the unique bond that exists between grandmother and grandchild. Set in Hawaii, the vibrant watercolor illustrations and lyrical text combine to capture the lush landscapes and unique traditions of Hawaiian culture, while at the same time conveying a universal message."
Dumpling Soup by Jama Kim Rattigan
"Marisa gets to help make dumplings this year to celebrate the New Year. But she worries if anyone will eat her funny-looking dumplings. Set in the Hawaiian islands, this story celebrates the joyful mix of food, customs, and languages from many cultures."
The Story of Hula by Carla Golembe
"Tells the history of the hula, from modern hula as an entertainment, to ancient hula, which teaches the spiritual and cultural traditions of Hawai'i."
"Learn the various meanings of the word 'aloha' while enjoying the beautiful illustrations and sing-song rhymes that grace the pages of 'Aloha is…' A delightful and playful look at our island home and what it means to live aloha each day."
Too Many Mangos by Tammy Paikai
"Too Many Mangos is the story of two young Hawaiians, Kama and Nani, who help their grandpa pick mangos from the giant mango tree. They pick large, small, ripe, half-ripe, and even green mangos. But this time, they've picked too many, so it's time to load up the wagon and share the tasty treats with friends and family. Along the way, they show young readers the many ways to enjoy the treasured island fruit, and introduce their friendly neighbors around the block. Tammy Paikai's thoughtful text and Don Robinson's vibrant illustrations capture the joys of island living while teaching a valuable lesson about friendship and community."
Ohana Means Family by Ilima Loomis
"Join the family, or ohana, as they farm taro for poi to prepare for a traditional luau celebration with a poetic text in the style of The House That Jack Built. Acclaimed illustrator and animator Kenard Pak's light-filled, dramatic illustrations pair exquisitely with Ilima Loomis' text to celebrate Hawaiian land and culture."
Comic Book Set in Hawaii
The Shark King by R. Kikuo Johnson
"From Hawaii comes the electrifying tale of Nanaue, who has to balance his yearning for Dad's guidance with his desire for Mom's nurturing."
Chapter Books Set in Hawaii
Under the Blood Red Sun by Graham Salisbury
"Tomi was born in Hawaii. His grandfather and parents were born in Japan, and came to America to escape poverty. World War II seems far away from Tomi and his friends, who are too busy playing ball on their eighth-grade team, the Rats. But then Pearl Harbor is attacked by the Japanese, and the United States declares war on Japan. Japanese men are rounded up, and Tomi's father and grandfather are arrested. It's a terrifying time to be Japanese in America. But one thing doesn't change: the loyalty of Tomi's buddies, the Rats."
Calvin Coconut: Hero of Hawaii by Graham Salisbury
"Hawaii boy Calvin Coconut has come up with the best idea ever for his sister Darci's birthday party. But a huge tropical storm hits the islands and threatens everything. It rains and rains. And rains. The river next to Calvin's house rises high. When Calvin's friend Willy falls into the raging water, Calvin grabs his skiff to save him. As Willy is swept into the bay, Calvin struggles in the wild waves. What happens next shows Calvin what heroes are made of."
A Boy at War: A Novel of Pearl Harbor by Harry Mazer
"December 7, 1941: A morning like any other, but the events of this day would leave no one untouched. For Adam, living near Honolulu, this Sunday morning is one he has been looking forward to: fishing with friends, away from the ever-watchful eyes of his father, a navy lieutenant. Then, right before his eyes, Adam watches Japanese planes fly overhead and attack the U.S. Navy. All he can think is that it's just like in the movies. But as he sees his father's ship, the Arizona, sink beneath the water, he realizes this isn't make-believe. It's real. Over the next few days, Adam searches for answers: about his friends, the war, and especially, his father. But Adam soon learns sometimes there are no answers."
Healing Water: A Hawaiian Story by Joyce Moyer Hostetter
"Nineteenth-century Hawai'i. Thirteen-year-old Pia's life is forever changed by leprosy. Pia has never known his real father. But Kamaka, a family friend, has taught him how to work, explore, and take on physical challenges. Pia believes Kamaka is fearless. He never suspects that a time will come when Kamaka could actually be afraid of him. Neither does he expect his own body to betray him, or his government to tear him from his family and send him into exile. When Pia finds himself abandoned on Moloka'i, in Hawai'i's leprosy settlement, he turns to the skills he learned from Kamaka to help him survive. But the conditions are harsh. Pia discovers that he must choose between lawlessness and aloha, revenge and forgiveness, his own willfulness and the example of someone worthy of being like a father. This fictional account was inspired by the experiences of the many Hawaiians who were sent to Moloka'i's isolated Kalaupapa peninsula starting in 1866 and by the life of Father Damien deVeuster, who chose to live and work there in the late 1800s. The author conducted extensive research, working with experts and visiting the leprosy settlement."
The Million Dollar Putt by Dan Gutman
"Blind golfing, anyone? Edward Bogard (Bogie for short) may be blind, but he can learn just about anything he sets his mind to: riding a bike, parasailing, or playing guitar. Still, when his classmates bring him to a driving range, he's stunned to find that he has the swing of a pro. But blind golfing is a team sport, and Bogie needs a coach. Enter Birdie, the kooky and mysterious girl next door. A bit of a loner, Birdie creates elaborate worlds in miniature in her basement, and has managed to make it to age thirteen without learning how to ride a bike. Then someone enters them in a golf tournament with a million dollar prize. If these neighbors team up to conquer the greens of Hawaii, could Birdie be the unlikely key to Bogie's victory?"
Blue Skin of the Sea by Graham Salisbury
"Eleven interlinked stories tell the tale of a boy coming of age in Kailua-Kona, a Hawaiian fishing village. Sonny Mendoza is a little different from the rest of the men in his family. Salisbury explores characters like Aunty Pearl, a full-blooded Hawaiian as regal as the queens of old; cool Jack, from L.A., who starts a gang and dares Sonny to be brave enough, cruel enough, to join; mysterious Melanie, who steals his heart; and Deeps, the shark hunter. But the most memorable character is the sea itself: inviting, unpredictable, deadly. Mendoza men are brave men, but Sonny's courage is of a different kind. Why can't he love and trust the water as the men of his family are meant to do?"
Young Adult Literature Set in Hawaii
"Robie is an experienced traveler. She's taken the flight from Honolulu to the Midway Atoll, a group of Pacific islands where her parents live, many times. When she has to get to Midway in a hurry after a visit with her aunt in Hawaii, she gets on the next cargo flight at the last minute. She knows the pilot, but on this flight, there's a new co-pilot named Max. All systems are go until a storm hits during the flight. The only passenger, Robie doesn't panic until the engine suddenly cuts out and Max shouts at her to put on a life jacket. They are over miles of Pacific Ocean. She sees Max struggle with a raft. And then . . . she's in the water. Fighting for her life. Max pulls her onto the raft, and that's when the real terror begins. They have no water. Their only food is a bag of Skittles. There are sharks. There is an island. But there's no sign of help on the way."
Books Set in Hawaii (for Mom!)
I love to read, and I love a good theme or challenge for a reading list. So my final two books on this book list are one adult fiction and one adult non-fiction.
Fiction Book Set in Hawaii
"Pulitzer Prize–winning author James A. Michener brings Hawaii's epic history vividly to life in a classic saga that has captivated readers since its initial publication in 1959. As the volcanic Hawaiian Islands sprout from the ocean floor, the land remains untouched for centuries until, little more than a thousand years ago, Polynesian seafarers make the perilous journey across the Pacific, flourishing in this tropical paradise according to their ancient traditions. Then, in the early nineteenth century, American missionaries arrive, bringing with them a new creed and a new way of life. Based on exhaustive research and told in Michener's immersive prose, Hawaii is the story of disparate peoples struggling to keep their identity, live in harmony, and, ultimately, join together."
Non-fiction Book Set In Hawaii
Unfamiliar Fishes by Sarah Vowell
"Of all the countries the United States invaded or colonized in 1898, Sarah Vowell considers the story of the Americanization of Hawaii to be the most intriguing. From the arrival of the New England missionaries in 1820, who came to Christianize the local heathens, to the coup d'état led by the missionaries' sons in 1893, overthrowing the Hawaiian queen, the events leading up to American annexation feature a cast of beguiling, if often appalling or tragic, characters. With her trademark wry insights and reporting, Vowell sets out to discover the odd, emblematic, and exceptional history of the fiftieth state. In examining the place where Manifest Destiny got a sunburn, she finds America again, warts and all."
And there you have it! 20 living books about Hawaii. It is my hope that this book list provides you with JUST ONE book to share with your kids.
From the hula to surfing, and from Pearl Harbor to ohana, I hope you find some fun things to learn about Hawaii
What kind of books does your child love best? What kind of books would you like to see in the future? Drop a comment below to let me know!
Don't forget to check out the other states!