The only sloppy joe recipe you will ever need, I promise!!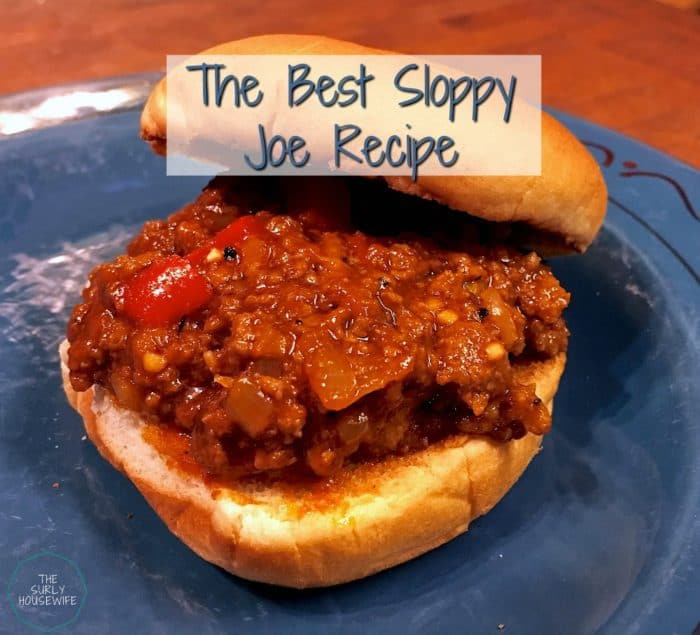 This post contains affiliate links. If you click and make a purchase, we earn a commission at NO extra cost to you. For more information, please read my full disclosure policy.
The most common question asked in Facebook mom groups is "WHAT'S FOR DINNER?!" Ok, maybe they don't shout, but moms are always looking for delicious recipes that are easy to make and kids will actually eat. Let me tell you, these sloppy joes will be devoured by your kids.
I have been making this recipe for close to 10 years now. I've made it for birthdays, snack day at work, and it's a perfect meal to take to a new mom or a family in need. It reheats beautifully. Making it perfect for leftovers, freezing, and gifting.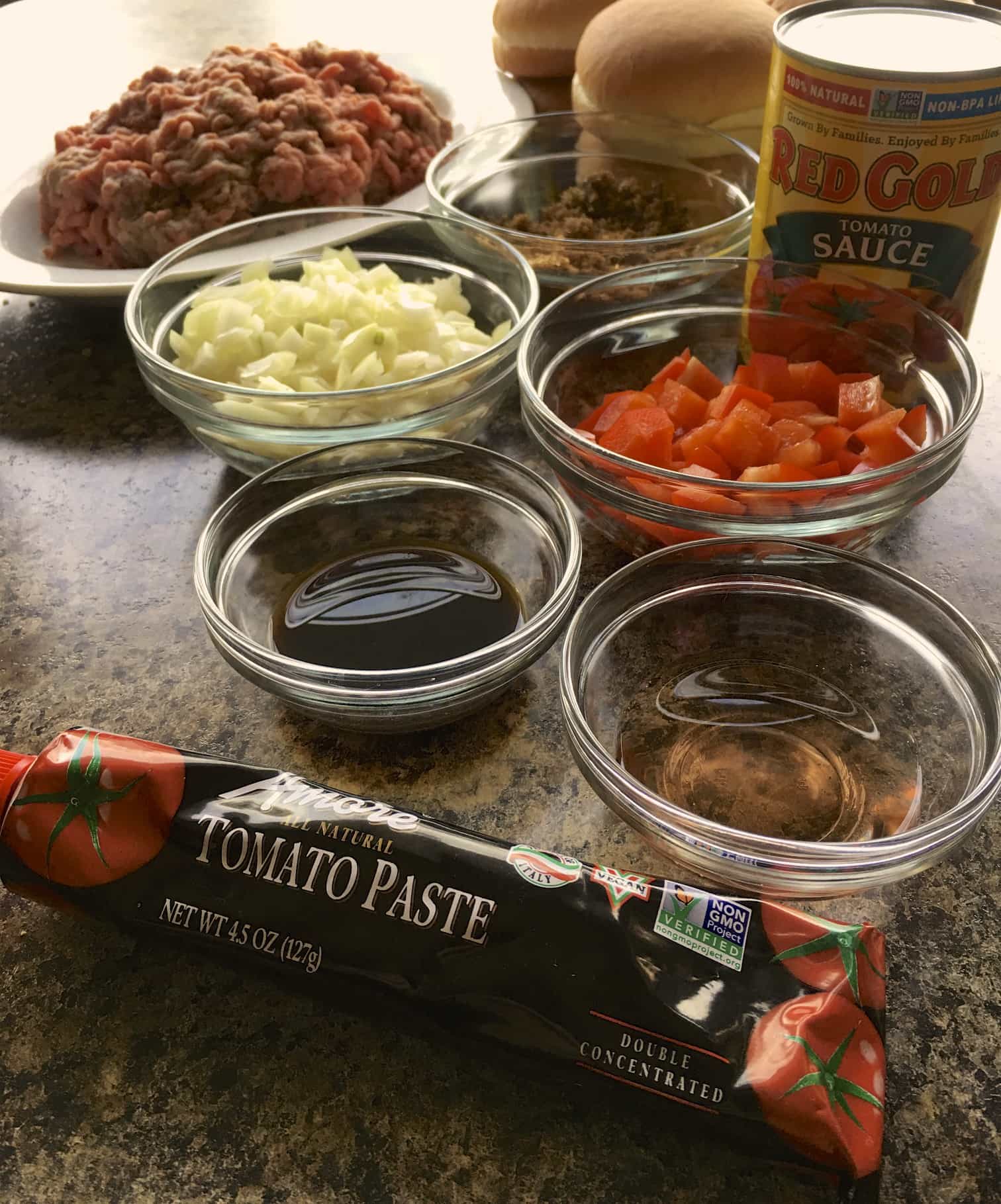 This recipe is from Rachael Ray's cookbook "30 Minute Meals," and it is truly a 30 minute meal. Simply brown ground beef, add the secret ingredient, add veggies and tomatoes. Let simmer and serve! It's fast enough to quickly serve your starving family but also flexible enough to give you time to whip up a side dish.
What is the secret ingredient you ask? I usually never tell, but I will say that brown sugar mixed with steak seasoning provides this dish with a sweet undertone which balances wonderfully with the acidic tomatoes.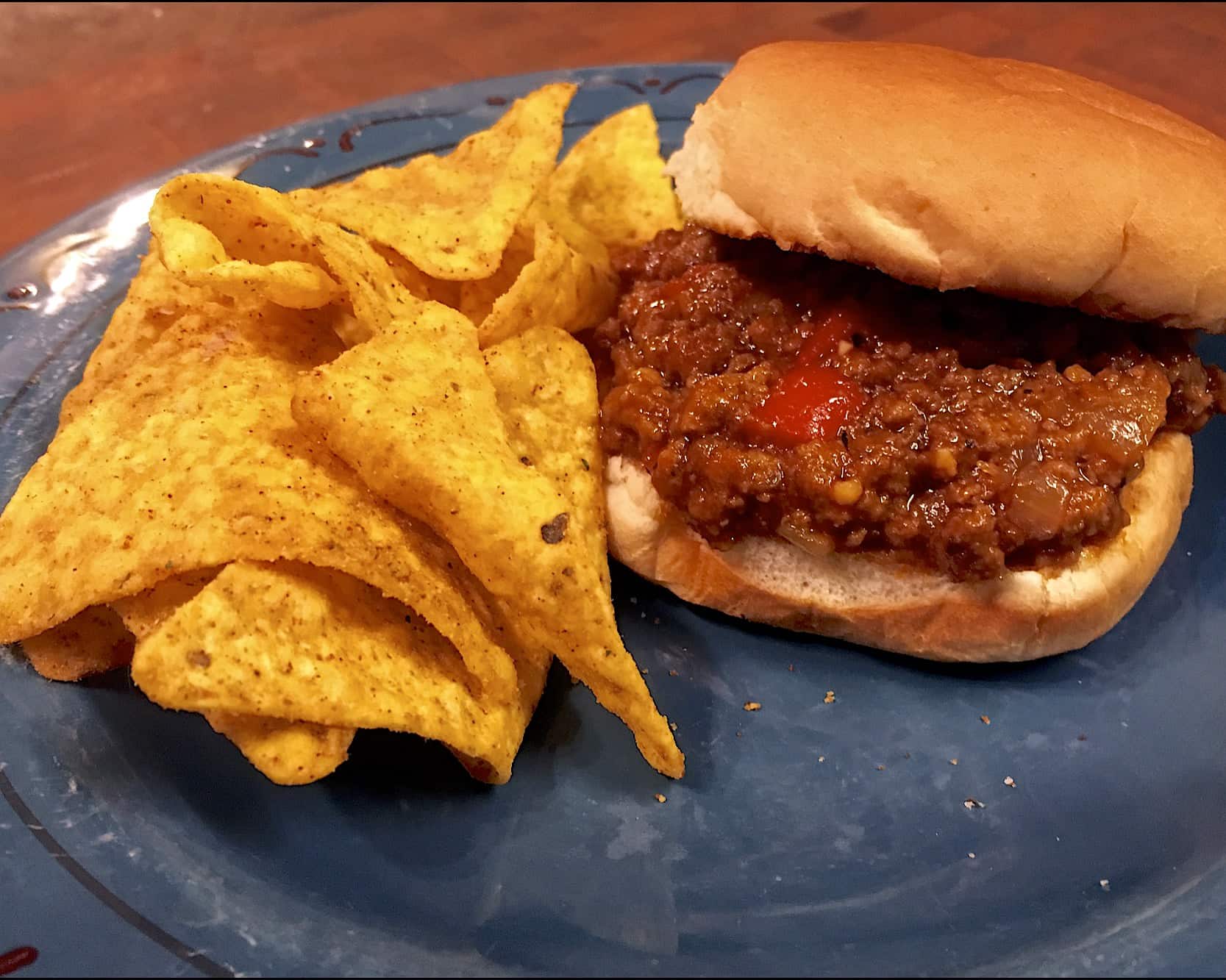 I love the reliability this recipe gives me. I know it will turn out every time, and it just takes me minutes to cook up. I can cook it at lunch time and keep it warm until supper. Or if we are leaving for the day, I can throw it in the crock pot to stay warm until eating time. You can serve it simply with pretzels or apple slices or side of roasted vegetables.
Now you must make sure you have napkins handy, because they are sloppy joes after all. My kids actually used to eat this with a fork. No need for that pesky bun when they can just dig in.
Sloppy joes are a quick and easy meal that pleases even the pickiest of palates. It is probably Fofo's favorite recipe and I hope it becomes one of your family's favorites too. Enjoy!!
Click here for more food recipes!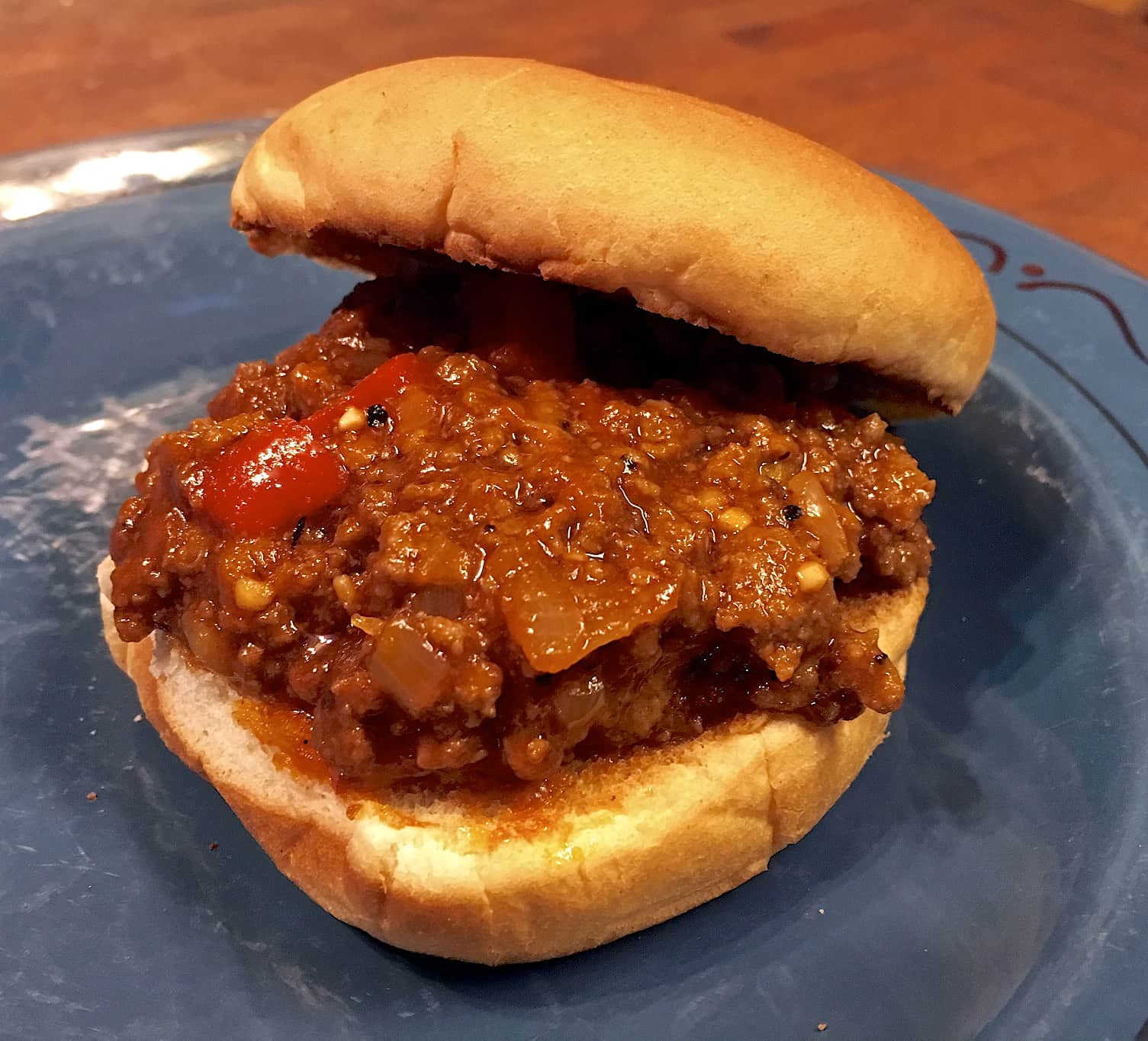 Sloppy Joe Recipe
Inspired by Rachael Ray
Ingredients
1 tablespoon extra-virgin olive oil
1 1/4 pounds ground beef
1/4 cup brown sugar
2 TBSP steak seasoning
1 medium onion, chopped
1 small red bell pepper, chopped
1 TBSP red wine vinegar
2 TBSP Worcestershire sauce
1 15 oz can tomato sauce
2 TBSP tomato paste
Hamburger buns for serving
Directions
1. Prep ingredients. Chop up the onions and peppers. Combine the brown sugar with the steak seasoning.
2. Heat a large skillet with EVOO over medium high heat.
3. Add meat to the pan and break it up.
4. After the meat is broken up, add the sugar and spice mixture.
5. After the meat has browned, reduce heat to medium and add onion and red peppers and combine.
6. Stir in red wine vinegar and Worcestershire sauce to deglaze the pan.
7. Cook for 5 minutes.
8. Add tomato sauce and paste to pan. Stir to combine.
9. Reduce heat to simmer and cook another 5 minutes.
10. Pile sloppy meat onto toasted bun bottoms and cover with bun tops. Enjoy!