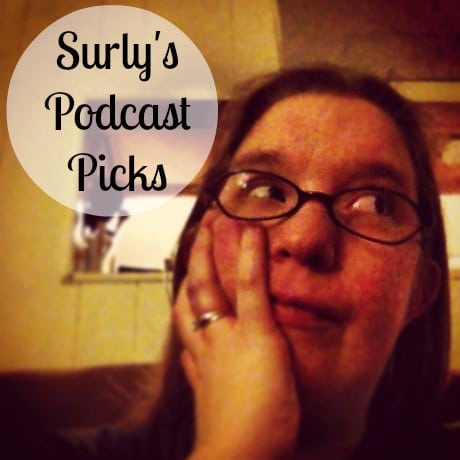 Podcasts are a great way to stay informed, educate yourself, and have a few laughs. They are great on the go, at work, and during your downtime at home. Just about anyone can start a podcast nowadays, but not all of them are worth your time. I am gonna share with you some of my recommendations for some great podcasts. I hope you check 'em out! My previous podcast pics include The Opie and Anthony Show podcast, Bill Burr's Monday Morning Podcast, Weird Medicine, The Joe Rogan Experience (JRE), and WTF with Marc Maron
Space is our current homeschool unit, so it only seems natural my podcast pick be about space. StarTalk Radio with Neil deGrasse Tyson is about "Everything under the sun; Or rather under the universe!" See, I don't just listen to comedy podcasts 😉 For those of you who don't know, Neil deGrasse Tyson is an astrophysicist and is the Director of the Hayden Planetarium at the American Museum of Natural History and most recently known as the host of "Cosmos." Tyson is also the author of several books and has made appearances on "Real Time with Bill Maher," "The Daily Show," and major news programs. Neil has a way of teaching that makes you eager to learn more and his explanations are easy enough for the laymen to understand.
StarTalk Radio doesn't just include Tyson of course. It is co-hosted by a comedian (Eugene Mirman, Lynne Koplitz, Chuck Nice) and is sometimes joined by celebrities and other guests. Hank Azaria was a recent guest, for example. StarTalk Radio explores all aspects of the universe and it's components It "bridges the intersection between Pop Culture and Science with clarity, humor and passion. Captivating subjects—such as space travel, extra-terrestrial life, the Big Bang, the future of our Earth and the environment, and breaking news from the universe—will all be explored."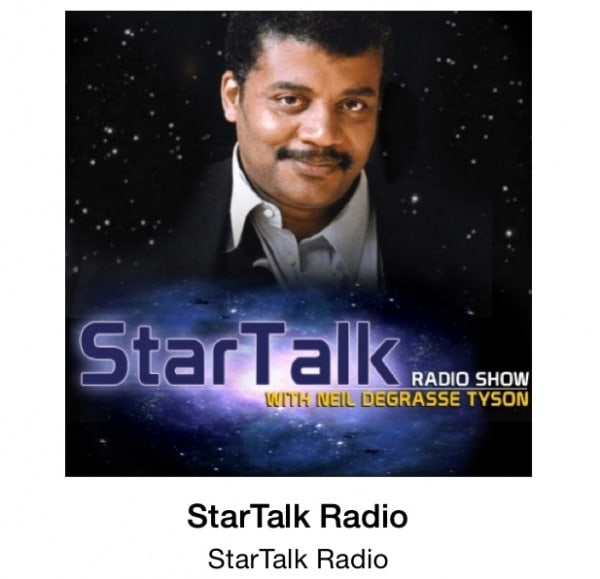 Each StarTalk Radio show is different. It may include an interview with a celebrity. Answering questions about superheros. Interviews with scientists. The basics of astrophysics. Answering questions about time travel. Talking about "Packing for Mars" with author Mary Roach. Whatever they are talking about, it is sure to blow your mind. Like "How-can-this-man-have-so-much-knowledge-I'm-such-an-idiot" blow your mind! You are guaranteed to learn something, and perhaps be a little frightened about the vastness of the universe. Listeners can also call or write in with any questions they may have.
There are several ways of listening to StarTalk Radio. I listen though the podcast app from iTunes. You can listen through Android podcast apps, Soundcloud, YouTube, as well as their website. It's a great podcast for the whole family to listen to, perfect for car rides. StarTalk has something for everyone and is sure to leave you with a new appreciation and view of the universe.
Thanks for stopping by and have a great week everyone 🙂