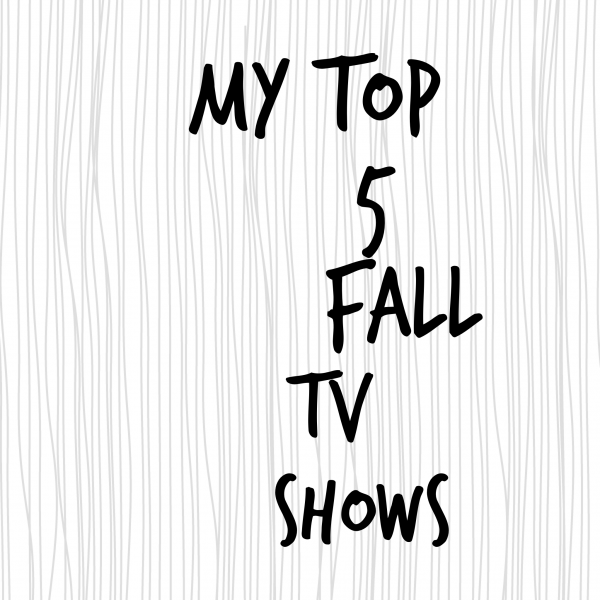 Last fall I told all my lovely readers about 10 shows to watch, 5 returning shows and 5 must-see new fall tv shows. I thought I would revisit this post and let you know what I thought of the new shows.
1. The Affair
My hands-down favorite, favorite new show of the season was Showtime's The Affair, recent Golden Globe winner for best drama and best actress for Ruth Wilson. If you haven't seen it, you must check it out. You will be hooked from the first episode. The Affair is the recounting of a summer affair between Wilson's character, Allison, and Noah, a family man from New York City who has come out to Montauk for the summer. The story is first told from one point of view at the beginning of the episode and from the other in the latter half of the episode. The acting in this show is astounding. There are a few other storylines weaved into the telling of the affair. It has been renewed for season 2 and I am more than excited!!
2. How to Get Away with Murder
I had high expectations for this Shonda Rhimes drama and this show doesn't disappoint. The episodes are intertwined with the story line of her students trying to cover up a murder and the stories of the clients Viola Davis is defending. During binge watching, some scenes get a little repetitious. Overall, the show is fast paced and suspenseful. Can't wait for the return on January 29th!
3. Black-ish
The lone comedy on my list is Black-ish on ABC starring Anthony Anderson. I haven't watched all the episodes, but what I have watched is great. Funny, witty, and actually make me laugh out loud. Not many comedies can do that for me. Episodes range from race, to family, to marriage. Episode 3, The Nod, had me howling throughout the episode. It's definitely worth checking out.
4. Gracepoint
Another show I was so excited to watch was Gracepoint. I binge watched this show. I had my issues with it, but I enjoyed it. I figured out how the killer was pretty early on so I was a bit of a chore to watch at times. But overall, it was good show. It did have a small twist at the end that took me off guard. I haven't seen the original BBC version, Broadchurch, so I can't speak of whether to watch the American version. I enjoyed it. If I didn't watch so many crime dramas, I probably wouldn't have seen the ending coming 😉
5. Gotham
I was so excited to check out this show, and I am just eh with it. The show is doing great numbers and has been renewed for a second season. I just can't get into it. I am caught up to the mid-season finale. At this point, I could take it or leave it. I will keep watching though. I may quit a lot of things, but I always finish tv series I start.
What new shows have you been digging? What is your favorite fall show?