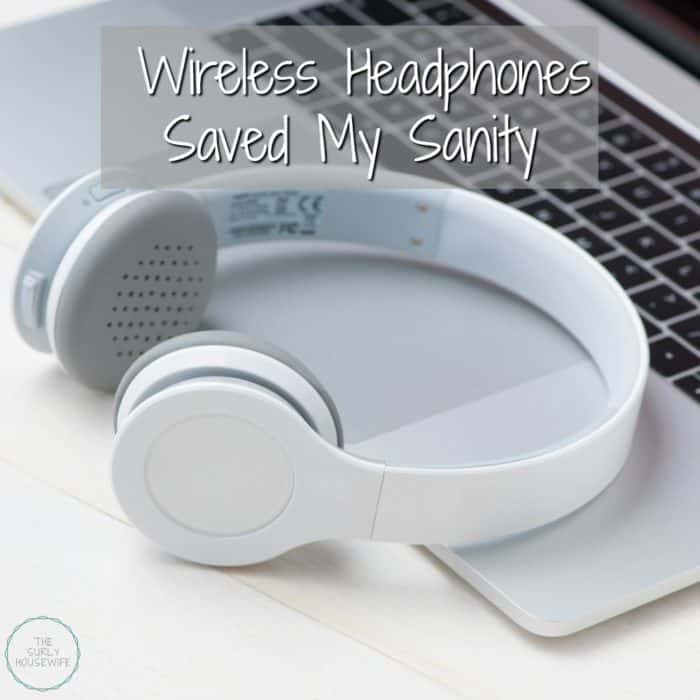 Silence is golden…unless you have kids, then silence is suspicious. That is how the saying goes. Which is kind of funny because once you have kids all you want is silence! Just one minute of blissful silence. And to think I used to detest silence! I never understand why a lady at work always wanted to work in silence. Then I found out she raised five daughters. That answered that question!
But, now that my kids are older I experience that joyful moment of silence without getting suspicious. Sometimes it's because my children are quiet, but most of the time it is because of the item that has saved my sanity: wireless headphones.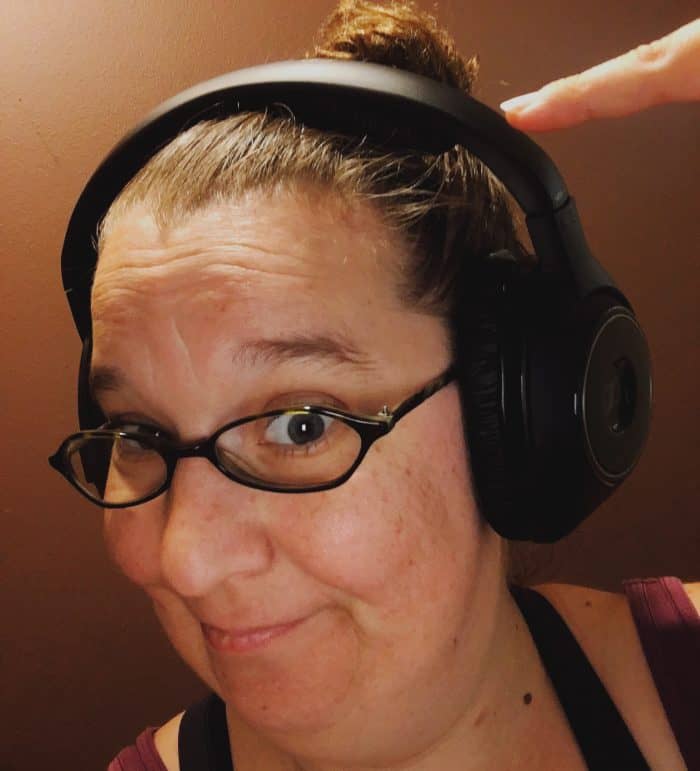 Since I became a full-time housewife in 2010, the one constant in my life is headphones. When my kids were little and it was time to make dinner, I put them in front of the tv, put my headphones in so I could listen to my favorite podcast and made dinner. It was my me time. This little pocket of time was what I looked forward to every day.
As the years have gone by, the phones have gotten larger and the headphones smaller. It's such a pain lugging my giant phone and headphones around while I was trying to do chores, cook, exercise, or just escape for half an hour.
Enter wireless headphones!!!
Disclaimer, they aren't totally cordless. The puck that comes with the headphones sends a signal to the headphones and the puck has to be plugged into what it is you are listening too. Like your phone or laptop. It's not quite as easy as bluetooth, but these headphones can be used with anything that has a headphone jack.
This post contains affiliate links. If you click and make a purchase, we earn a commission at NO extra cost to you. For more information, please read my full disclosure policy.
We originally bought two pairs, Sennheiser HDR 160, and loved them so much we bought a third pair on eBay, the Sennheiser HDR 180. naturally, they are more expensive than regular ear buds, but I am here to tell you that they are so worth the investment!
How wireless headphones have saved my sanity
1. When I am wearing them, I hear less noise from my children. Nothing better than being able to tune out whatever nonsense they are fighting about 😉
2. I don't have to listen to my children's shows or video games because I can mute the tv! My kids love wearing them more than I do.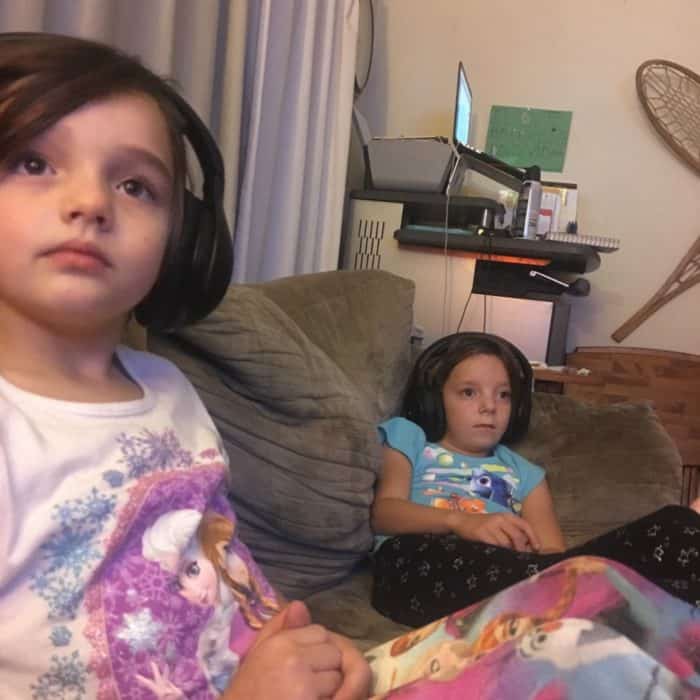 3. I can walk around my house without carrying my phone. My hands and pockets are free! Dishes, laundry, dinner prep, you name it. I am unencumbered by a headphone cord.
4. The sound is better. I am hearing impaired and ear buds are not loud enough for me. But my new ones are perfect and the quality of the sound is much better than you get with ear buds.
5. When we are spending time together as a family, I don't have to turn the tv all the way up to hear what we are watching.
6. They are perfect for a small house because after the kids go to sleep, you can watch your favorite show or movie without worrying about waking up the kids.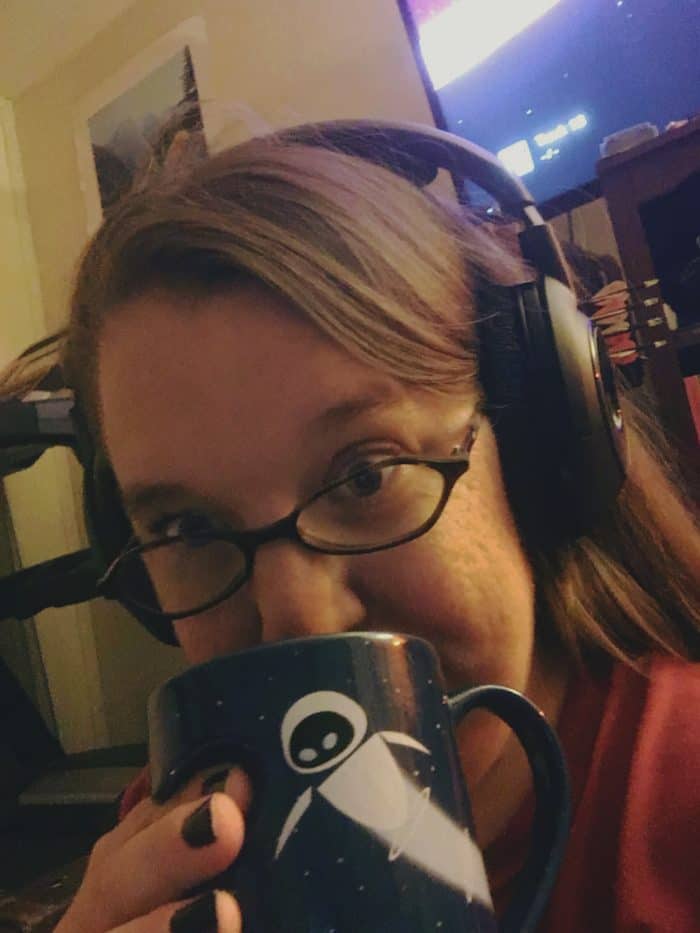 7. They are awesome for homeschooling because we listen to so many audiobooks. We can listen at the kitchen table even though the audiobook is playing over the tv. It's so convenient.
8. They work for anything that has a headphone jack! Because the wireless headphones don't rely on bluetooth (another reason the sound quality is better) I can listen to anything: my computer, my phone, the tv, playaways, portable dvd players in the car. If you haven't gotten headphones just for car rides, you are missing out.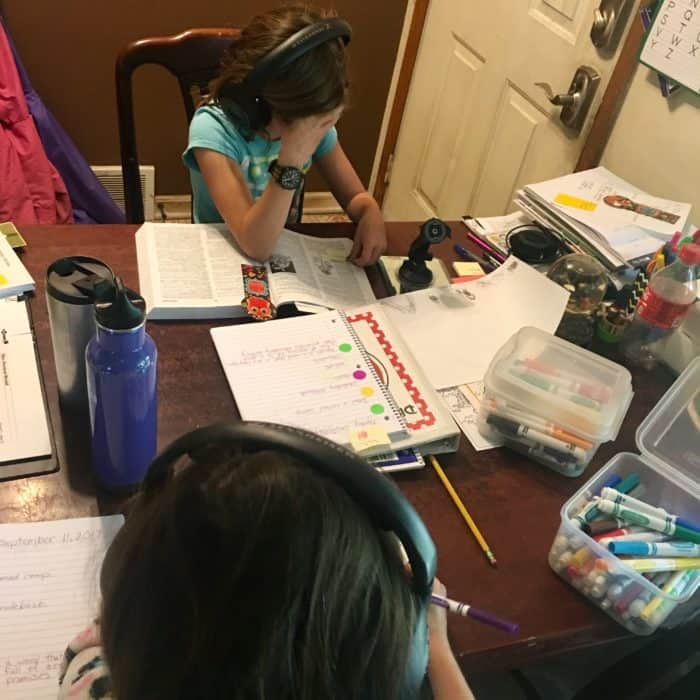 9. Great for working out so you don't have to worry about the stupid headphone cord.
10. You can't lose them! Earbuds are notoriously easy to lose (and break), and these bigger headphones won't get lost any time soon.
I love my kids and I love my life, but sometimes mama just needs some silence. I am here to tell you that these wireless headphones are the best money I have even spent. And that includes a Caribbean cruise! Ok maybe not 😉