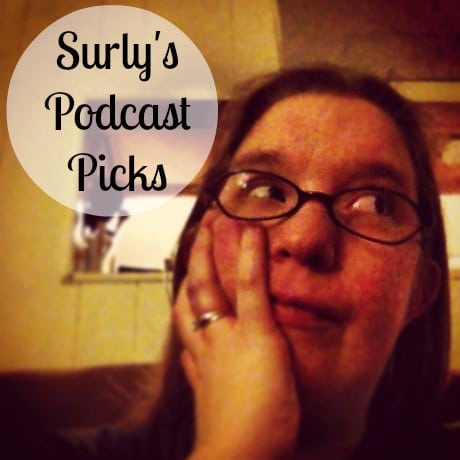 Podcasts are a great way to stay informed, educate yourself, and have a few laughs. They are great on the go, at work, and during your downtime at home. Just about anyone can start a podcast nowadays, but not all of them are worth your time. I am gonna share with you some of my recommendations for some great podcasts. I hope you check 'em out! My previous podcast pics include The Opie and Anthony Show podcast, Bill Burr's Monday Morning Podcast, Weird Medicine, and The Joe Rogan Experience (JRE).
I've got another comedy podcast coming at ya! Well, sort of. It's a comedian who has a podcast. One of the original podcasters himself, Marc Maron and the WTF podcast. My husband and I first started listening to Marc when he had his show on liberal radio channel "Air American." When my husband first got into podcasts about 6 years ago, WTF was one of the first one's he listened to. The best part of this is we don't have to pay for any WTF podcasts!! Let me back up a sec. WTF is a free podcast, but older, bonus episodes are available for purchase and download. Check out the podcast section of his website to find out more! But because we have listened and downloaded the podcasts from the origin of WTF, we have some of the classics, like Carlos Mencia and Dane Cook.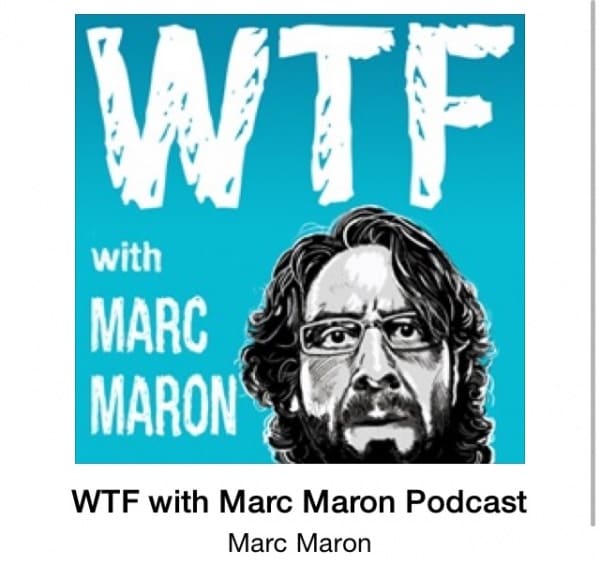 WTF started with Marc interviewing fellow stand-up comedians about how they got into comedy. Since then he has branched out to actors, musicians, chefs, and live events. The list is so diverse: Chris Cornell, Judd Apatow, Henry Rollins, Kevin Hart, Ron White, Clare Danes, Maynard James Keenan, Kathy Griffin, Artie Lange, Louis CK, Scott Conant, Bob Saget, Iggy Pop, Robin Williams, Kathleen Madigan, Wanda Sykes, Bob Newhart. The list goes on and on and on. But the purpose of the podcast remains the same: your craft and your start in. Whether you are a musician, director, chef, or stand-up comedian, WTF gets to the root of what the person does for a living. It's a method that has been used in other podcasts, but Marc's is the first. He does ramble for the first 10 minutes (not gonna lie, I don't listen to first ten minutes). But the interviews are spot on. Remember, this is his podcast, not his comedy routine. There are certainly funny moments, but the podcast is more interview based.
The number of current podcasts available through iTunes or other streaming mediums is around 50. The older episodes are available for a monthly ($2), bi-yearly ($5), or yearly ($9) fee to stream the back catalog. Individual episodes are available for purchase also.
I love the vibe and attitude of WTF as Marc delves into what makes all his guests the artists they are. You should check it out!!
What are some of your favorite podcasts? Has anyone checked out my recommendations?