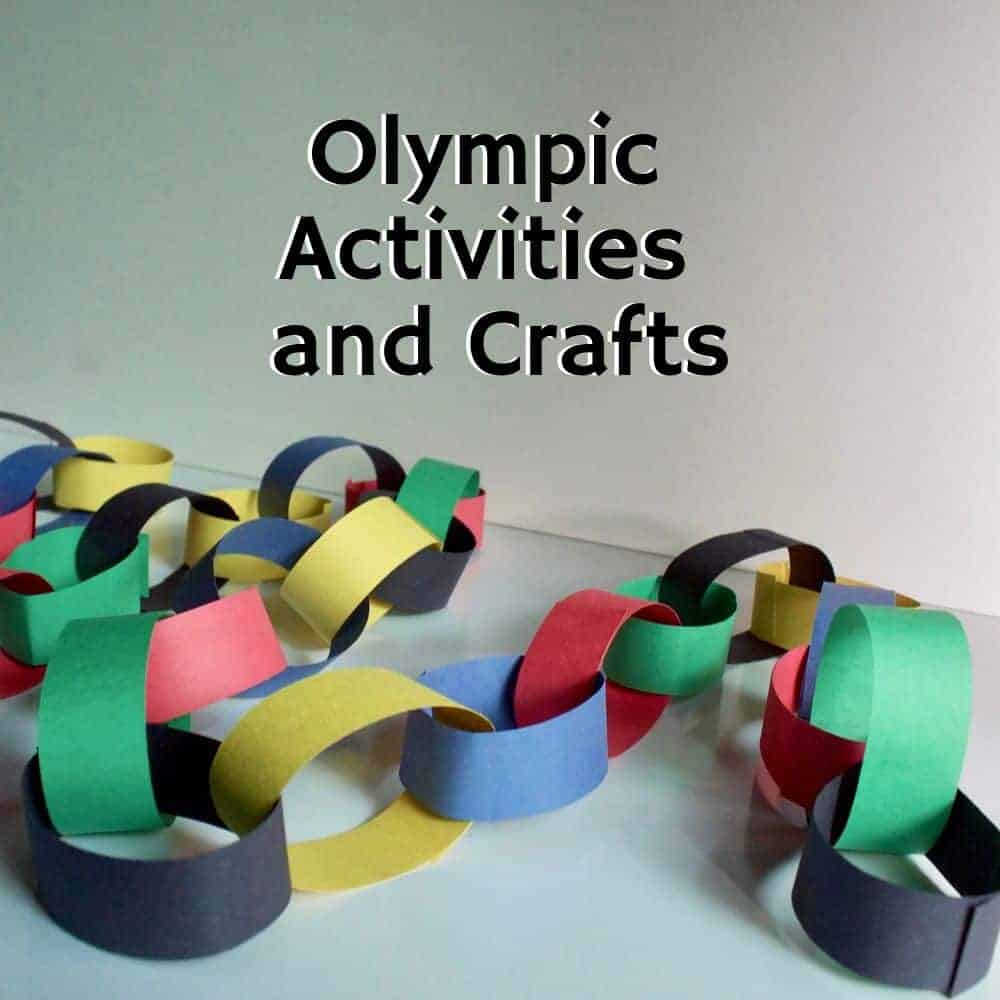 Did you know the 2020 Olympics, taking place in Tokyo, will make Japan the third-most frequent Olympic host country in history?! Japan will be hosting their fourth Olympics, behind only the United States (nine) and France (six).
And it will also be the second of three consecutive Olympics hosted in Asia. The Winter Olympics in 2018 were hosted in PyeongChang, South Korea and the 2022 Winter Olympics will be held in Beijing, China.
Our family LOVES it when the Olympics come around. We don't normally watch a lot of sports but we ALWAYS watch the Olympics. It's so exciting to see the new host city, the familiar faces of veteran athletes, and the excitement on the faces of those who are competing for the first time. It's a great way to bring what is going on in the world in to our own homes.
In this blog post I'm going to share with you some fun Olympic activities and crafts. They are super simple and a lot of fun. Let's get started!!
Olympic Activities for Kids
Learn about the history of the Olympic rings and their significance with these Olympic rings cupcakes. Use store bought cake mix, add some food gels to make the cupcakes red, white, and blue, frost with your favorite icing, and then finally line the outside with candy to make the Olympic rings! It's a fun and delicious treat to whip up before the games begin.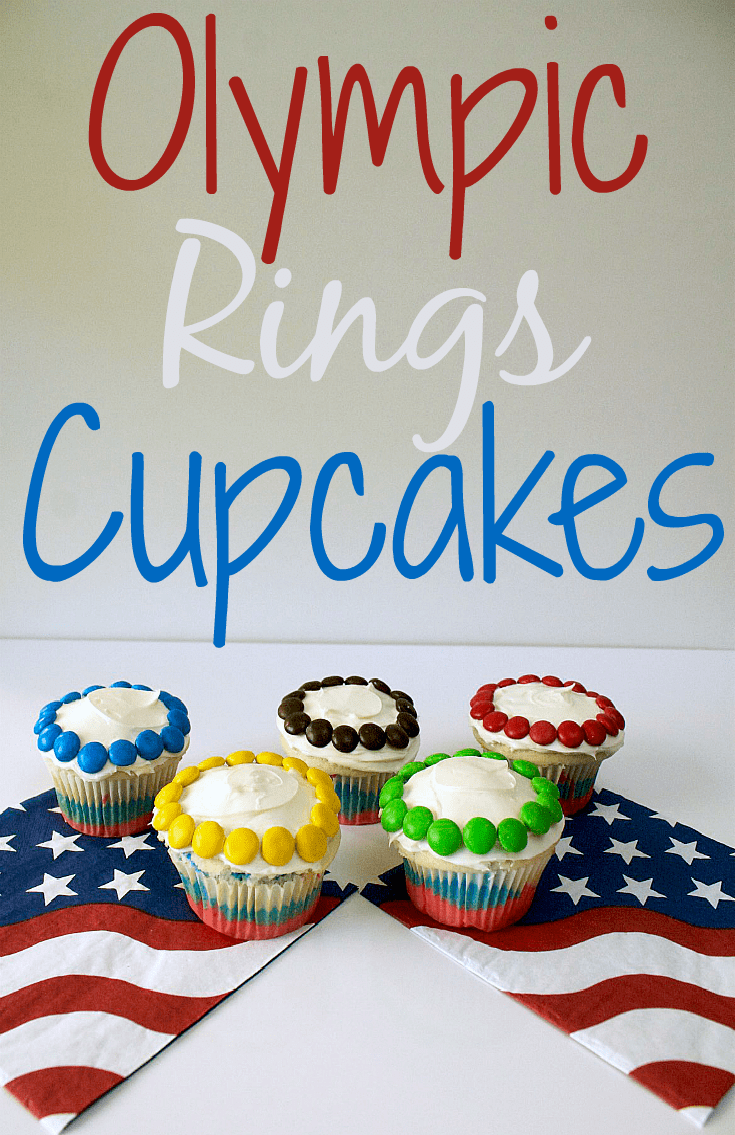 WANT TO SAVE THIS PIN FOR LATER?? CLICK HERE TO SAVE TO YOUR FAVORITE PINTEREST BOARD!!
The first Olympic theme activity we did with our kids was another version of the the cupcakes, but this one focused on the flag: five rings on a white background. And since then our kids always associate the Olympics with cake. It's a simple activity to do to together. If you don't like cooking with kids, this Olympic flag cake is the perfect place to start! I love how perfectly imperfect it is!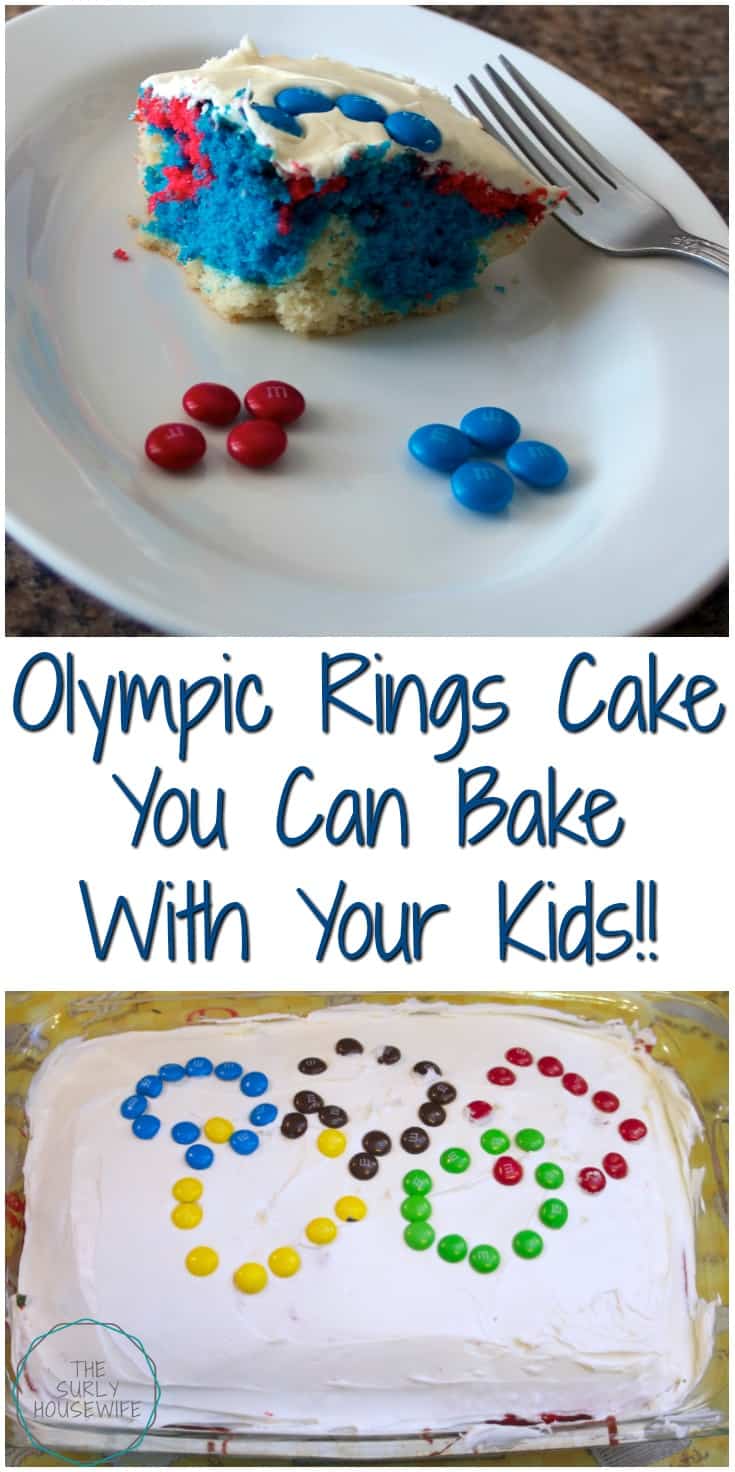 WANT TO SAVE THIS PIN FOR LATER?? CLICK HERE TO SAVE TO YOUR FAVORITE PINTEREST BOARD!!
A simple, patriotic craft that uses up left over scrapbook paper. Start searching through your paper supply and find the perfect versions of red, white, and blue to make this simple American flag paper craft! All you need some paper, a ruler, scissors, and glue. It's an excellent way to get ready to cheer on Team USA!!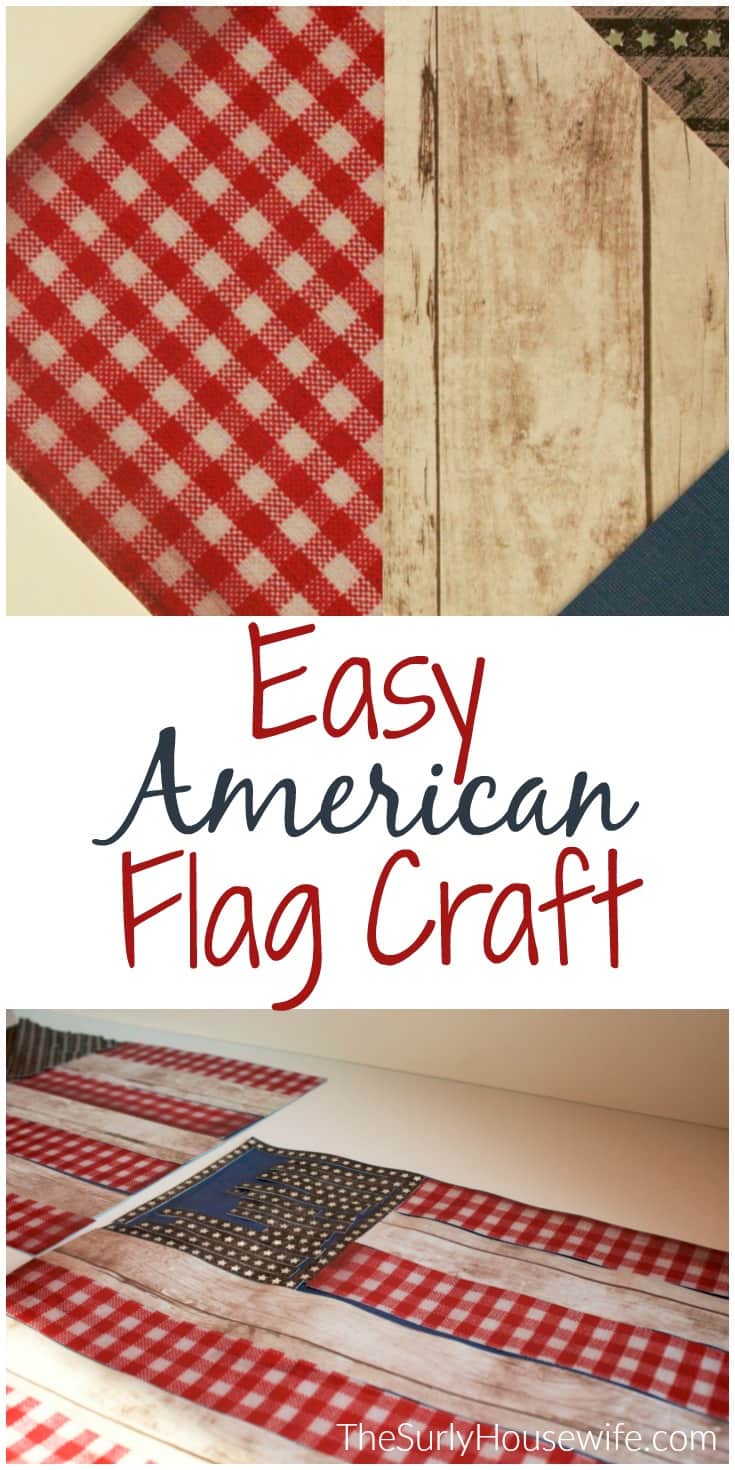 WANT TO SAVE THIS PIN FOR LATER?? CLICK HERE TO SAVE TO YOUR FAVORITE PINTEREST BOARD!!
Olympic Torches
To celebrate the opening the 2012 London Olympics, along with our Olympic cake, we made paper torches. They are a simple craft you can make with a paper towel roll, some construction paper, and aluminum foil. The only problem you will have is trying to get your kids to give up the torches when the Olympics are over!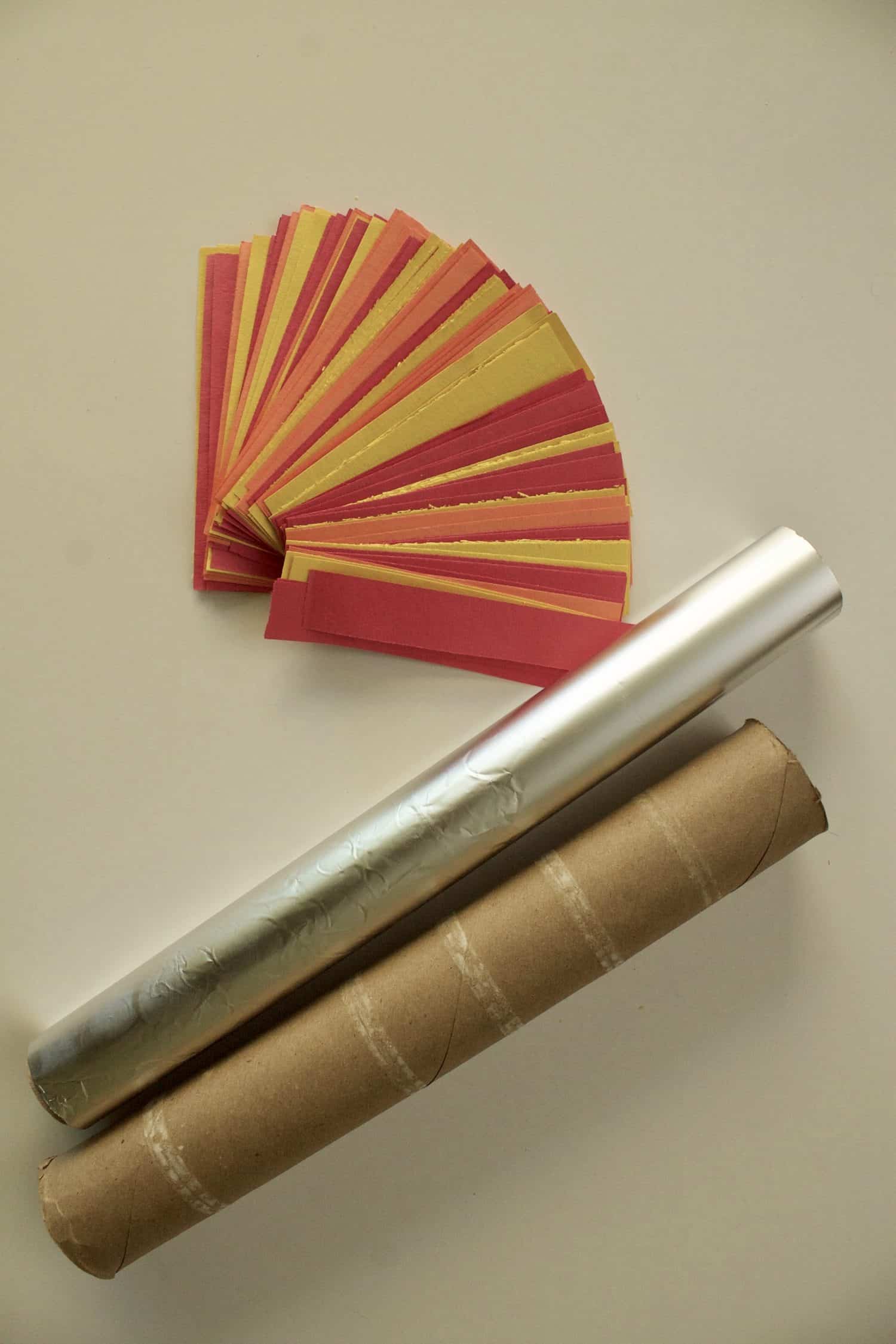 To make the torch, simply staple together a variety of red, yellow, and orange construction paper. Take your "ball of fire" and attach it to the inside of the cardboard tube. We used enough paper that the construction paper fit in nicely on the top of the tube. Then wrap the outside of the tube with aluminum foil!
Looking for some more torch inspiration? Here are some of my other favorites from around the web!
Olympic Countdown Garland
If your kids love to countdown to things, this Olympic countdown garland is for you! Kids love having something to look forward to but they can be a little bit annoying about it. Ahem. Just me? Ok. BUT! Counting down to the Olympics starts to build the excitement and give them a physical reminder of how many days until the games open. Plus, it's another way to integrate the Olympic colors, the colors of the American flag, or any other country you like!
It's a simple craft where you take cut construction paper into strips and either staple or glue them into a paper chain. It's very reminiscent of elementary school which is always fun!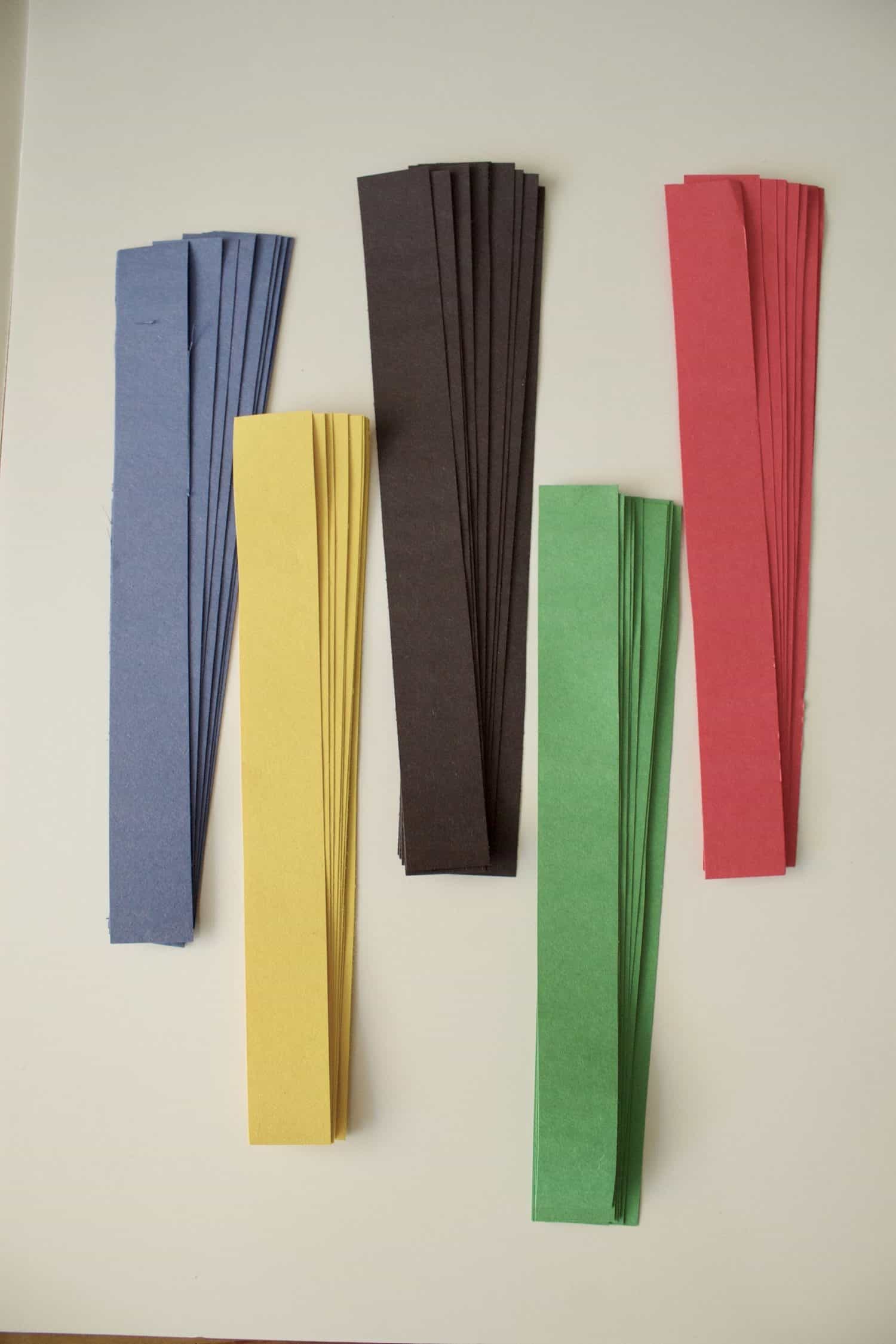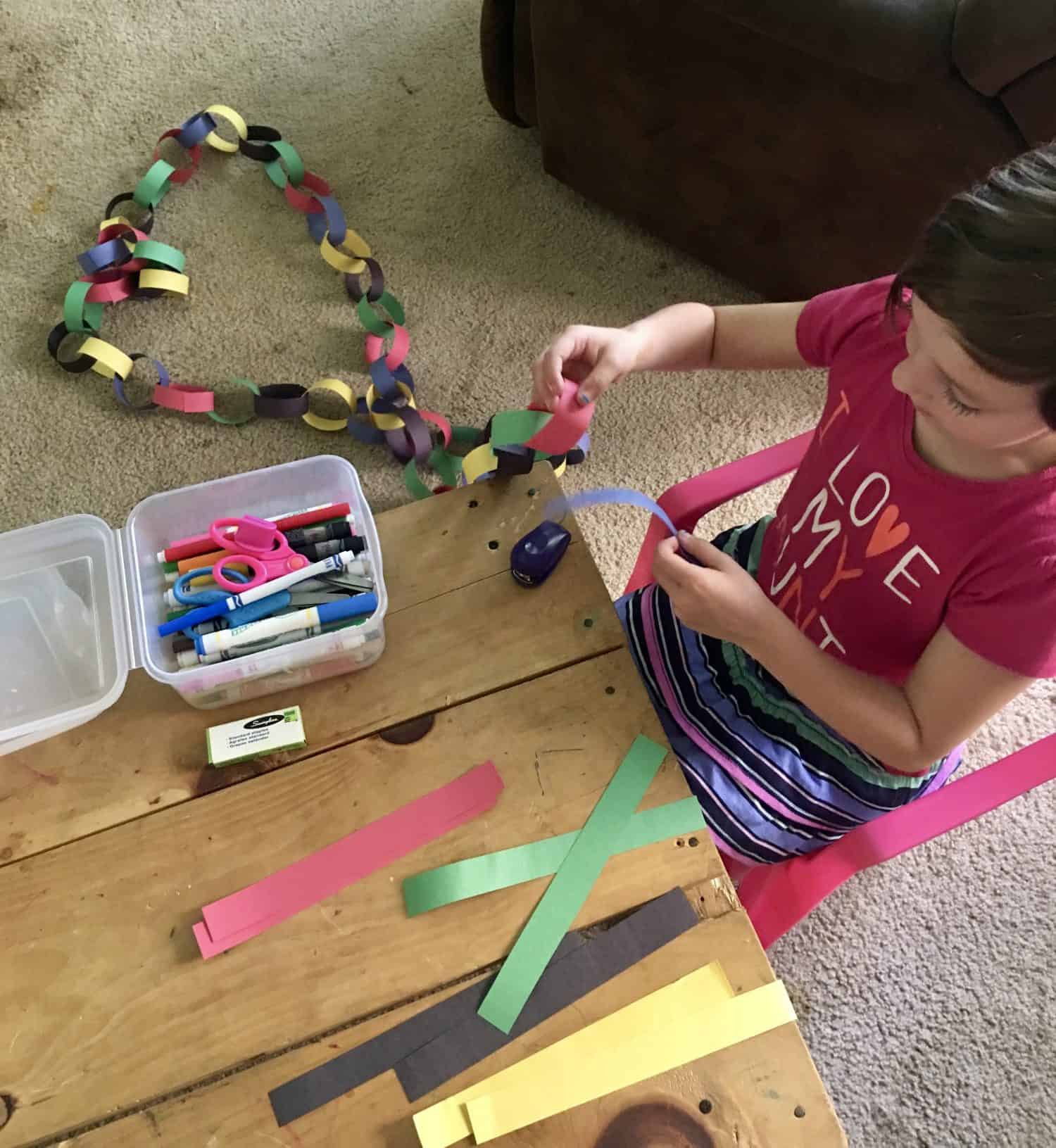 Looking for some more Olympic inspiration? Here are some of my favorite finds from around the web!
Favorites
Nothing beats being able to see an athlete fulfill their lifelong dream of becoming an Olympic champion. Or seeing someone in awe of just making it to the Olympics. Because they only come around every 4 years, the Olympics is a fun event to watch as a family. What is your favorite sport to watch in the Olympics? Thanks for reading!