Netflix recommendations guaranteed to be your next obsessive binge watch!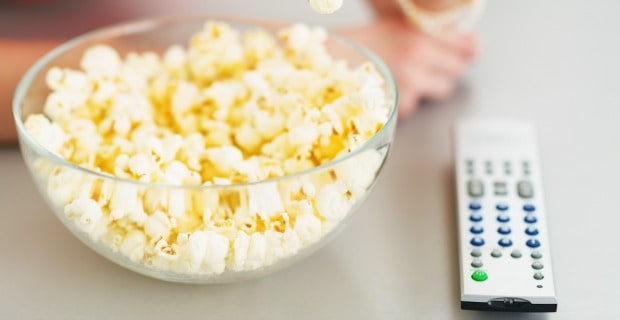 I am self-admitted tv addict, and I think settling down with my favorite tv show is the ultimate in self-care. So for those of you wondering what to watch on Netflix, I am gonna share with you 25 of my favorite shows you can binge watch on Netflix right now!
I want to add that I have watched all of these tv series, so when I say I am a tv connoisseur I am not joking!
Check out this post if you are wondering what to watch on Amazon Prime and HBO NOW.
NOTE: This post has been updated for January of 2022, if the show is not longer available on Netflix, I have indicated where you CAN watch it so read carefully.
And all series descriptions are courtesy of Imdb. No sense in trying to reinvent the wheel.
25 Netflix Recommendations
Complete Series
Nothing is worse than starting a show and realizing you have to wait for a new season! No need to worry about that with these five shows, binge from beginning to end.
1. Bates Motel – "A contemporary prequel to Psycho, giving a portrayal of how Norman Bates' psyche unravels through his teenage years, and how deeply intricate his relationship with his mother, Norma, truly is." (Watch Bates Motel free with ads on IMDb TV)
2. Dexter – "By day, mild-mannered Dexter is a blood-spatter analyst for the Miami police. But at night, he is a serial killer who only targets other murderers." (Watch Dexter on Prime Video)
3. Mad Men "A drama about one of New York's most prestigious ad agencies at the beginning of the 1960s, focusing on one of the firm's most mysterious but extremely talented ad executives, Donald Draper." (Mad Men is available for free with ads on IMDb TV as well as AMC+)
4. The Killing – "A police investigation, the saga of a grieving family, and a Seattle mayoral campaign all interlock after the body of 17-year-old Rosie Larsen is found in the trunk of a submerged car." (The Killing is available on Hulu)
5. The Office (UK) – "The story of an office that faces closure when the company decides to downsize its branches. A documentary film crew follow staff and the manager David Brent as they continue their daily lives." (Check out The Office (UK) on Hulu)
The Best of British Dramatic Television
If you are looking to get sucked into a new tv series, try out these picks from across the pond.
6. Broadchurch – "The murder of a young boy in a small coastal town brings a media frenzy, which threatens to tear the community apart." (Broadchurch is available on PBS Masterpiece)
7. Luther – "A crime drama series starring Idris Elba as a near-genius murder detective whose brilliant mind can't always save him from the dangerous violence of his passions." If you loved Stringer Bell from The Wire, make sure you watch him flex his acting chops as John Luther. (Luther is available on Hulu, HBO MAX, and Starz)
8. Marcella – "Marcella Backland left the Metropolitan Police for the sake of her family, only to have her husband leave her. She returns to her job on the murder squad, investigating a case that seems disturbingly familiar to her."
9. Shetland – "DI Jimmy Perez and his team investigate crimes within the close knit island community of Shetland." FYI, this show has the best accents 😉 (Shetland is available on BritBox)
10. The Fall – "A seemingly cold but very passionate policewoman goes head to head with a seemingly passionate father who is in fact a cold serialist in this procedural out of Belfast. The only thing they share is their common complexity." Gillian Anderson co-stars which makes it perfect for a fan of The X-Files. (The Fall is available on Prime Video)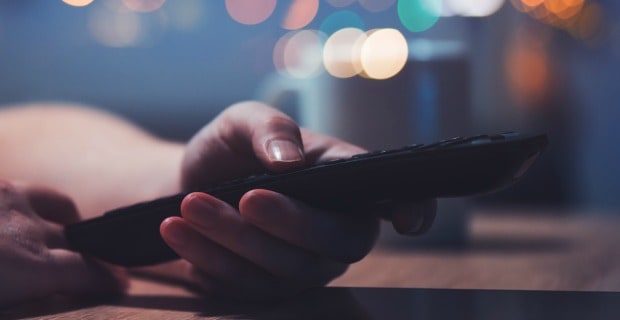 Comedy Series
I am a hard one to please when it comes to comedic television, but these five shows are short, sweet, and make even me laugh!
11. Schitt's Creek – "When rich video-store magnate Johnny Rose and his family suddenly find themselves broke, they are forced to leave their pampered lives to regroup in Schitt's Creek."
12. F is for Family – "Follow the Murphy family back to the 1970s, when kids roamed wild, beer flowed freely and nothing came between a man and his TV."
13. Seinfeld – "The continuing misadventures of neurotic New York City stand-up comedian Jerry Seinfeld and his equally neurotic New York City friends."
14. Unbreakable Kimmy Schmidt – "A woman is rescued from a doomsday cult and starts life over again in New York City." I didn't think I would like this Netflix original show, but I love it!
15. The Good Place – "Four people and their otherworldly frienemy struggle in the afterlife to define what it means to be good."
Binge-Worthy TV Shows
You will find all sorts of lists about the most binge-worthy shows on Netflix, here are my top five that wil have you screaming "One more episode!!"
16. Breaking Bad – "A high school chemistry teacher diagnosed with inoperable lung cancer turns to manufacturing and selling methamphetamine in order to secure his family's future."
17. Hinterland – "A noir crime drama set in Aberystwyth, Wales, where troubled DCI Tom Mathias solves murders while searching for redemption." This could be my favorite show on this entire list!
18. Shameless – "An alcoholic man lives in a perpetual stupor while his six children cope as best they can."
19. Better Call Saul – "The trials and tribulations of criminal lawyer Jimmy McGill in the time before he established his strip-mall law office in Albuquerque, New Mexico."
20. The Walking Dead – "Sheriff Deputy Rick Grimes wakes up from a coma to learn the world is in ruins, and must lead a group of survivors to stay alive."
Best Netflix Original TV Series
21. Arrested Development – "Level-headed son Michael Bluth takes over family affairs after his father is imprisoned. But the rest of his spoiled, dysfunctional family are making his job unbearable."
22. The Crown – "Follows the political rivalries and romance of Queen Elizabeth II's reign and the events that shaped the second half of the twentieth century."
23. Mindhunter – "In the late 1970s two FBI agents expand criminal science by delving into the psychology of murder and getting uneasily close to all-too-real monsters."
24. Ozark – "A Chicago-based financial advisor secretly relocates his family to the Missouri Ozarks when his dealings with a drug cartel go awry."
25. Stranger Things – "When a young boy disappears, his mother, a police chief, and his friends, must confront terrifying forces in order to get him back."
There you have it 25 awesome Netflix recommendations!
What is your favorite binge watching show? Did I forget any?