This post may contain some affiliate links for your convenience (which means if you make a purchase after clicking a link I will earn a small commission to help keep my blog up and running, but it won't cost you a penny more). For more information, please read my disclosure policy.
20 Essential Delaware Unit Study Books for Your Homeschool!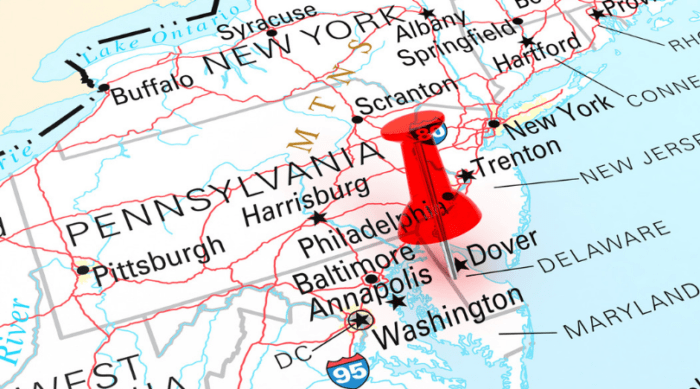 Who has the best state joke? Is it Wayne's World?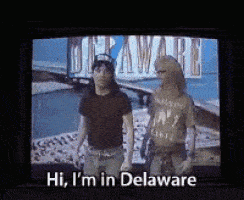 Or Jim Gaffigan?
I honestly thought of both these jokes when I began researching the states for our state unit study. What can I say, I love to laugh. Sometimes so much so that I crack myself up.
Being a proponent of literature-based curriculum, I start my research for any topic we are studying with a good book list. My kids told me they wanted to study the United States, so we started our state unit study with the first state, Delaware.
Delaware Background
Delaware was the first state to ratify our Constitution on December 11, 1787, thus earning it the nickname The First State.
The Delaware state motto is "liberty and independence."
Dover is the capital of Delaware.
Delaware was named in honor of Sir Thomas West (Lord De La Warr), the first colonial governor of the Virginia.
Joe Biden, the 47th Vice President of the United States, represented the state of Delaware as a Senator.
The state Bird is the blue hen chicken and the state flower is the peach blossom.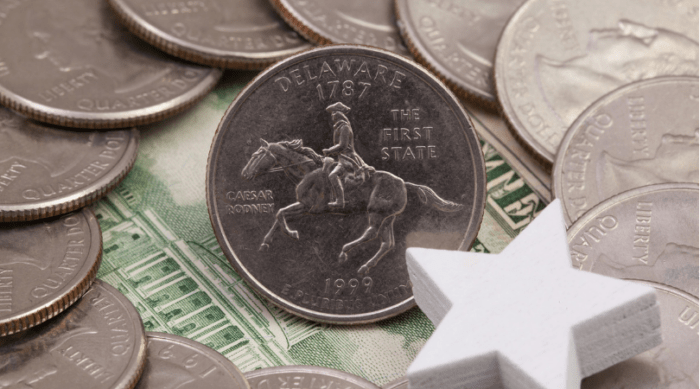 Delaware Unit Study Books
I have included books for various reading levels and age groups. As homeschooling families we are often teaching different ages and educational levels. Literature-based curriculum is a wonderful way to include all ages in the subject matter you are studying.
Board Book
Good Night Delaware by Adam Gamble
"Good Night Delaware explores the Dover Speedway, Delaware Museum of Natural History, Brandywine Zoo, Rehoboth Beach and boardwalk, historic New Castle, Fort Delaware State Park, Delaware Children's Museum, Delaware Memorial Bridge, and more. This delightful and educational board book is sure to please young readers as they tour Delaware's most famous sights and attractions."
Picture Books
Blue Chicken by Deborah Freedman
In honor of the state bird of Delaware, the blue hen chicken, check out this adorable book by Deborah Freedman. "In this deceptively simple picture book, author-illustrator Deborah Freedman has created an irresistible character that springs to life and wreaks havoc in a farmyard with a pot of blue paint. The innocent chicken just wants to help, but things get worse and worse-and bluer and bluer–the more she tries."

Just Grandma and Me by Mercer Mayer
Spend the day at the beach, something Delaware is known for, with Critter and his Grandma "in this classic, funny, and heartwarming book."
"Katie, also known as Red Bird, joins her family at the annual powwow in southern Delaware. Here they celebrate their Nanticoke heritage with music, dancing, and special foods."
Nonfiction Picture Books
Caesar Rodney's Ride by Jan Cheripko
"On the afternoon of July 1, 1776, Caesar Rodney received a letter from a fellow Delaware delegate urging him to return to Philadelphia at once. The congress was on the verge of casting the vote for independence. Battling bad weather and physical handicaps, Caesar Rodney embarked on a journey that would change the course of history. Here is the dramatic story of that ride, set against the extraordinary events of July 1776, with the remarkable men who shaped them."
F is for First State by Carol Crane
"As the first state to ratify the United States Constitution, Delaware rightfully earned its nickname of "First State." Though small in size, it is a treasure trove of history (Fort Delaware), inventions (the Victrola), and garden wonders (Winterthur). State symbols such as the Blue Hen Chicken and peach blossom speak to the character and traditions that formed the state."
Horseshoe Crabs and Shorebirds by Victoria Crensen
"Each spring, hundreds of thousands of horseshoe crabs crawl from the bottom of Delaware Bay to lay their eggs on the beaches. The salty eggs provide a feast for scavenging coastal animals. But more are eaten by the flocks of shorebirds that stop to rest and feed each spring while flying north from their homes in South America. Illuminated with warm, detailed watercolors, Horseshoe Crabs and Shorebirds demonstrates the delicate relationship between these animals and is an excellent resource for ecology lessons, as well as a dramatic storybook for sharing."
Red Knot: A Shorebird's Incredible Journey by Nancy Willis
"Narrated in journal entries from the point of view of a red knot, a robin-sized shore bird that migrates from the tip of South America to the Arctic Circle and back. This book depicts one such dramatic journey. It has  \ stunningly detailed colored-pencil illustrations of the flight over the Atlantic Ocean, a landing in Delaware Bay, the northern nesting grounds, chicks feeding on hatching insects, a close call with an arctic fox, and the return home."
When Washington Crossed the Delaware by Lynn Cheney
"Christmas night, 1776, was a troubled time for our young country. In the six months since the Declaration of Independence had been signed, General George Washington and his troops had suffered defeat after defeat at the hands of the British. It looked as though our struggle for independence might be doomed, when Washington made a bold decision. He would lead the main body of his army across the Delaware River and launch a surprise attack on enemy forces."
Chapter Books
The Crossing: How George Washington Saved the American Revolution by Jim Murphy
"In this breathtaking account of a pivotal time in the American Revolution, two-time Newbery Honor Book author Jim Murphy shows George Washington's transformation from a gentleman farmer with little military experience to a brilliant general. Washington delivers the country from the blackest of times into the brightest of futures."
Hill Hawk Hattie by Clara Gillow Clark
"The year is 1883, Hattie's ma has died. Hattie thinks things can't get any worse, but Pa stops calling her 'girl' altogether and wants her to dress as a boy and help him on his next river-rafting trip, shipping logs down the dangerous Delaware. On the angry river, Hattie's pluck is tested as she fields Pa's criticism, plunges over waterfalls, and tries to keep the river men from discovering her secret."
A Light in the Storm by Karen Hesse
"Captures the emotions of a young Union girl who struggles to make sense of her shattered world as she lives in a state of harsh division during the first year of the Civil War."
The Light in the Forest by Conrad Richter
"When John Cameron Butler was a child, he was captured in a raid on the Pennsylvania frontier and adopted by the great Lenape warrior Cuyloga. Renamed True Son, he came to think of himself as fully Indian. But eleven years later his tribe has signed a treaty with the white men and agreed to return their captives, including fifteen-year-old True Son. Now he must go back to the family he has forgotten, whose language is no longer his, and whose ways of dress and behavior are as strange to him as the ways of the forest are to them."
The Rescue Begins in Delaware by Cheri Pray Earl and Carol Lynch Williams
"George and Gracie begin their adventure in Dover, Delaware 1776. The kids are surprised to discover that one of them changes into an animal every time they travel, and this time Gracie is a horse. All the twins want to do is return a pair of antique school desks and search for their parents. But instead they find themselves in the middle of the American Revolution and end up helping Caesar Rodney make his famous ride into Philadelphia to vote "yes" for the Declaration of Independence."
Standing in the Light by Mary Pope Osbourne
"A strong-willed Quaker girl's diary reflects her experiences growing up in the Delaware River Valley of Pennsylvania and her capture by Lenape Indians in 1763."
"In 1748 fourteen-year-old Matt, orphaned, crippled, teased by other boys and abused by the man he works for, seeks refuge with a surgeon's family and finds that he is well-equipped to help protect them from pirates on Delaware Bay."
Young Adult/Delaware Famous Author
The Merry Adventures of Robin Hood by Howard Pyle
Author Howard Pyle was a native of Wilmington, Delaware.
"Pyle takes the reader along with Robin Hood and his band on their merry adventures. The story of all the exploits of Robin Hood. Including his band of merrymen: Little John, Will Scarlet, and Allan-a-Dale. How they came to join the band; how Robin Hood escaped the grim Sheriff of Nottingham, the tale of Little John as a barefoot friar, and Robin Hood as a beggar."

Abridged Merry Adventures of Robin Hood Great (Classic Starts)
"Robin Hood robbed from the rich and gave to the poor, and had escapades enough to please any adventure-loving child. Now even the youngest readers can have the chance to enter Sherwood Forest with Robin's band of merry men, and meet such unforgettable characters as Friar Tuck, Little John, Allan-a-Dale, the nasty Sheriff of Nottingham, and wicked King John. Every moment of the story is filled with action and excitement."
Reads for Mom
I love to read, and I love a good theme or challenge for a reading list. So my final two books on this Delaware book list are one adult fiction and one adult non-fiction!
The Book of Unknown Americans by Cristina Henriquez (Fiction)
"When fifteen-year-old Maribel Rivera sustains a terrible injury, the Riveras leave behind a comfortable life in Mexico and risk everything to come to the United States so that Maribel can have the care she needs. Once they arrive, it's not long before Maribel attracts the attention of Mayor Toro, the son of one of their new neighbors, who sees a kindred spirit in this beautiful, damaged outsider. Their love story sets in motion events that will have profound repercussions for everyone involved."
And Never Let Her Go : Thomas Capano: The Deadly Seducer by Ann Rule (Nonfiction)
"A chilling account of the Thomas Capano affair. It takes readers into the mind of a successful lawyer and political advisor who murdered his lover, the secretary to the governor of Delaware."
These 20 books relating to our first state have something for everyone. From birds to the beach and from George Washington to the Civil War, this book list has endless possibilities for a literature-based curriculum about the state of Delaware.
Don't forget to check out the rest of the states!