Banana bread chocolate chip muffins, my favorite way to make banana bread!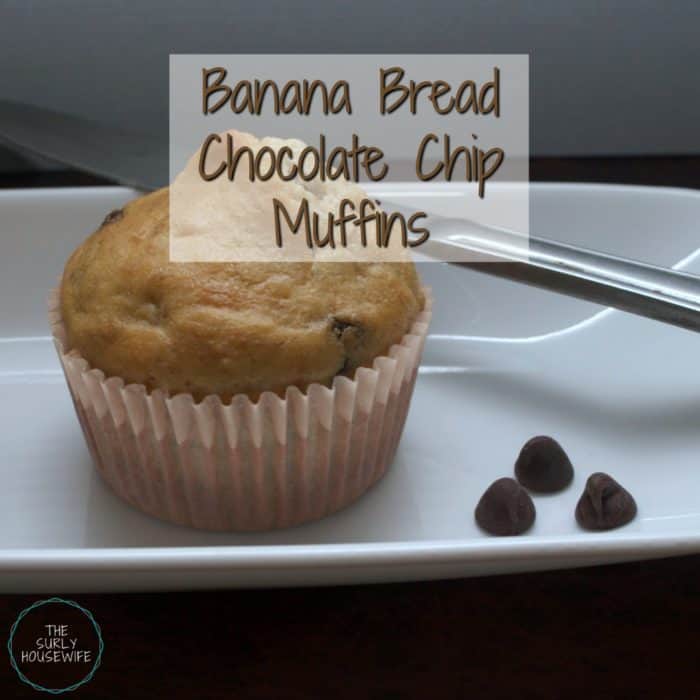 Children are little vortexes of energy. They drain energy from you to charge themselves, which requires copious amounts of food and snacks and baked goods. We have an endless supply of bananas in our house so on the rare chance some get overripe, I jump at the chance to make banana bread. Or in this case muffins! They are easy enough for the kids to help with and take half the time of a traditional banana bread. A humongous plus when you have two kids asking every 2 minutes if they are done yet.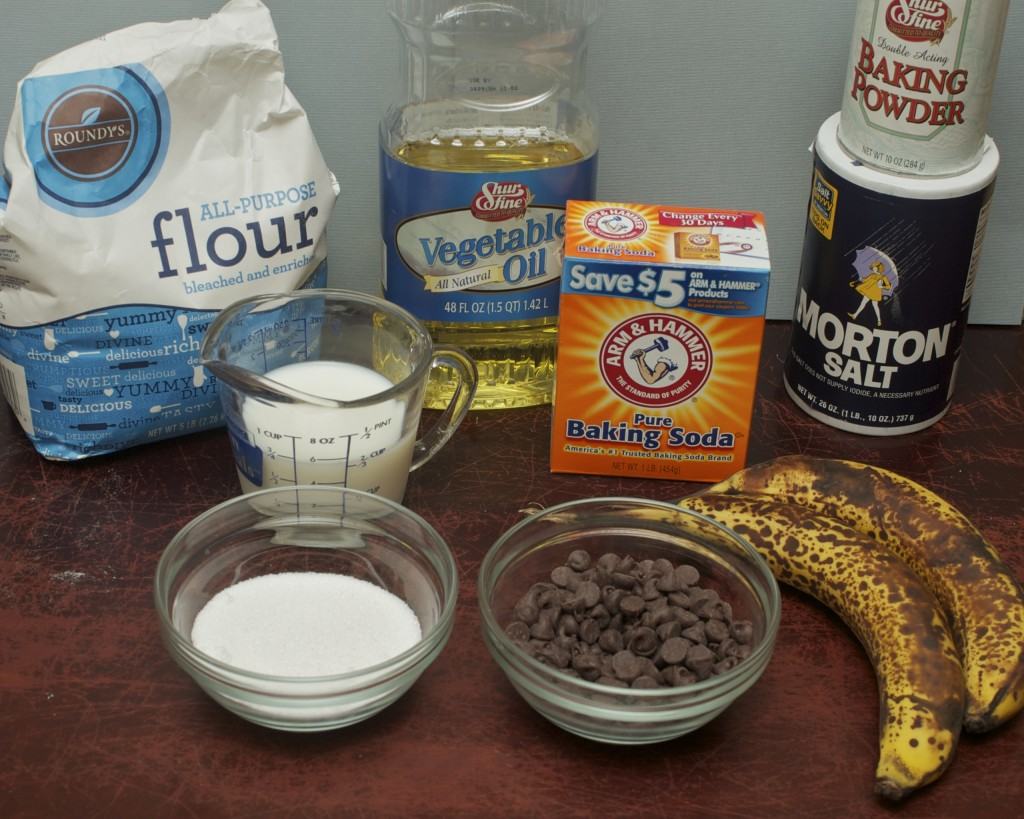 This recipe contains pantry staples, which is always a plus. The recipe is pretty much fool-proof. Mix dry and wet ingredients separately and then combine. Add chocolate chips and bake.
Kids can help out a lot with this recipe. I had the girls help me out since cooking together is part of our homeschool curriculum.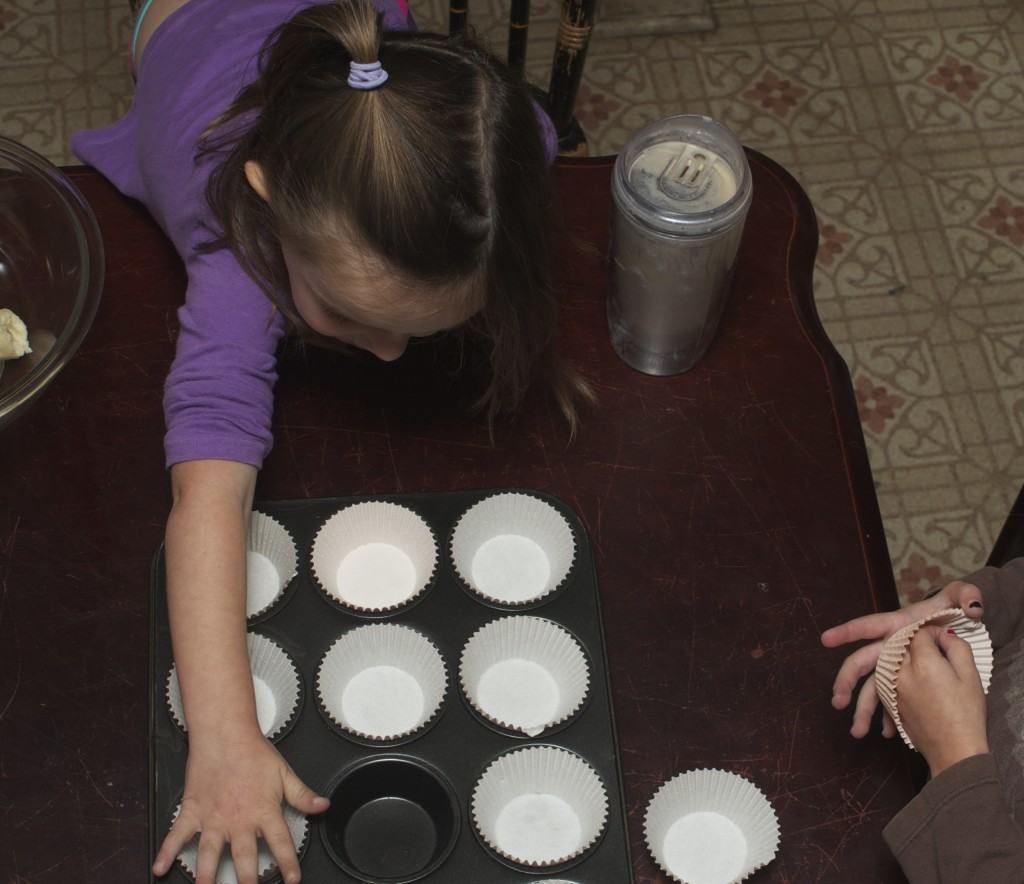 This post contains affiliate links. If you click and make a purchase, we earn a commission at NO extra cost to you. For more information, please read my full disclosure policy.
First off, they can help line the muffin pan . . .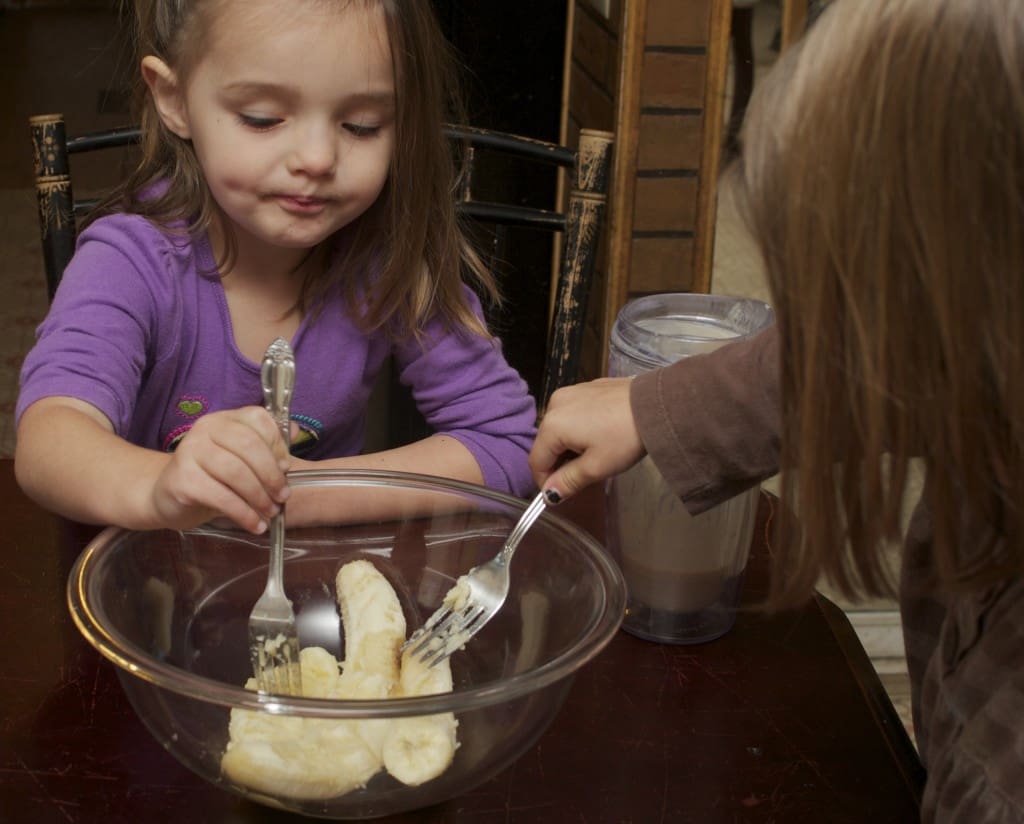 Then they can help mash the bananas . . .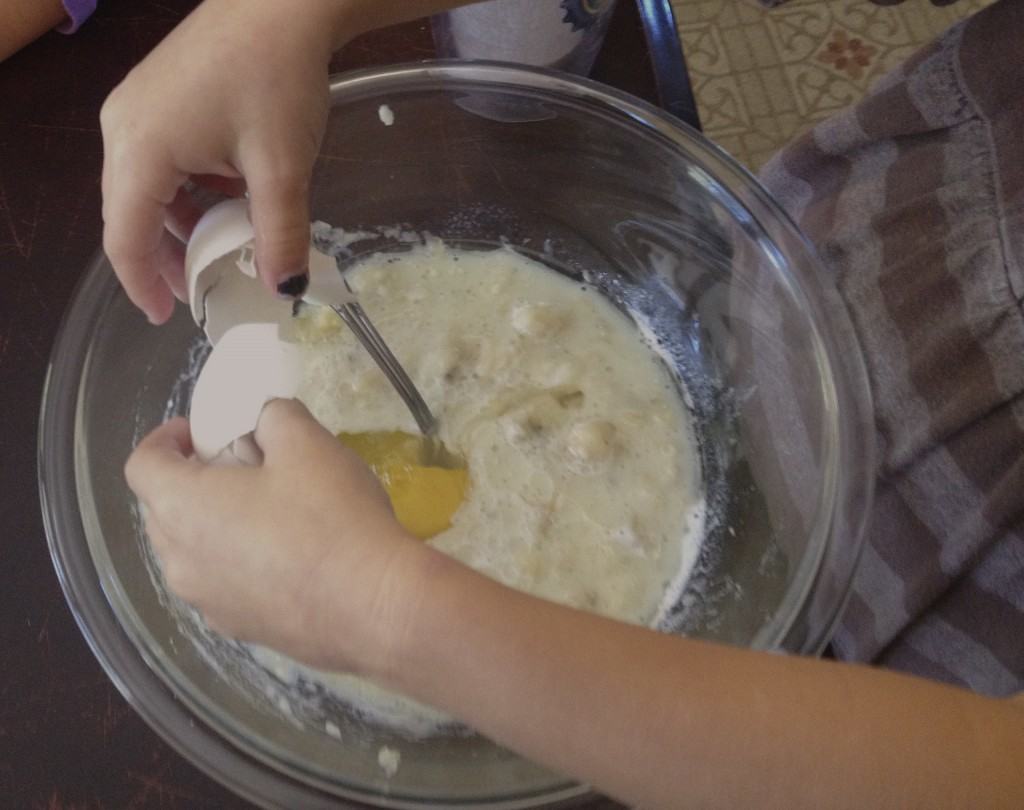 Then crack an egg. Harley is a pro 🙂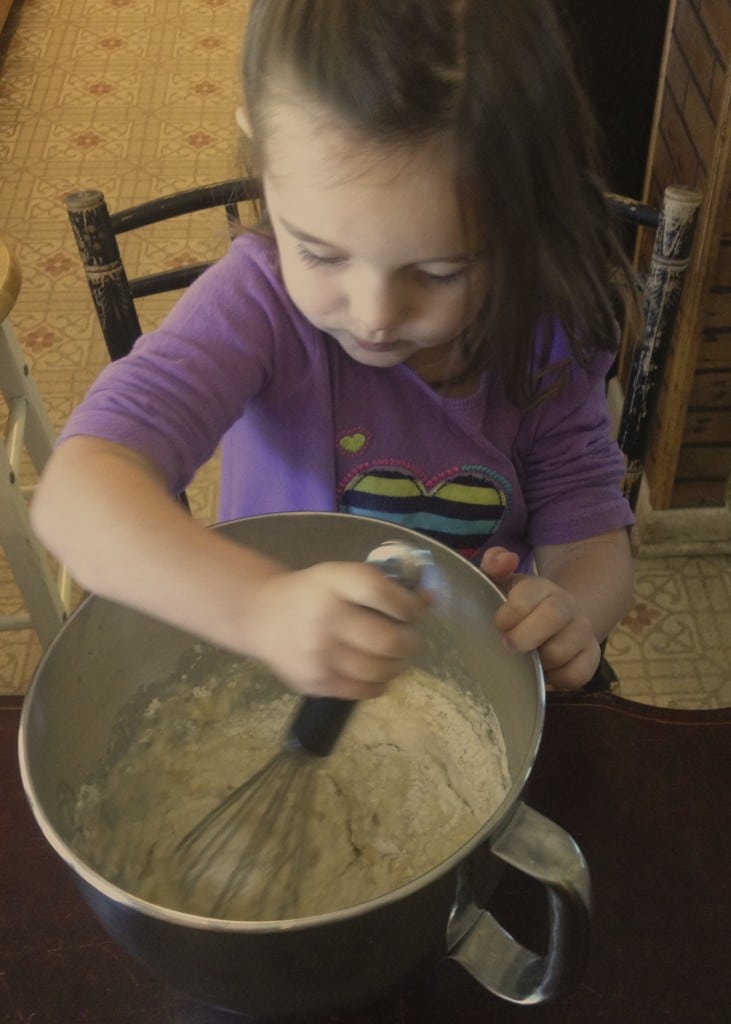 And help mix! I am thankful for such good little helpers. I hope you give these muffins a try. Easy to prepare, simple ingredients, and moist with a burst of chocolate.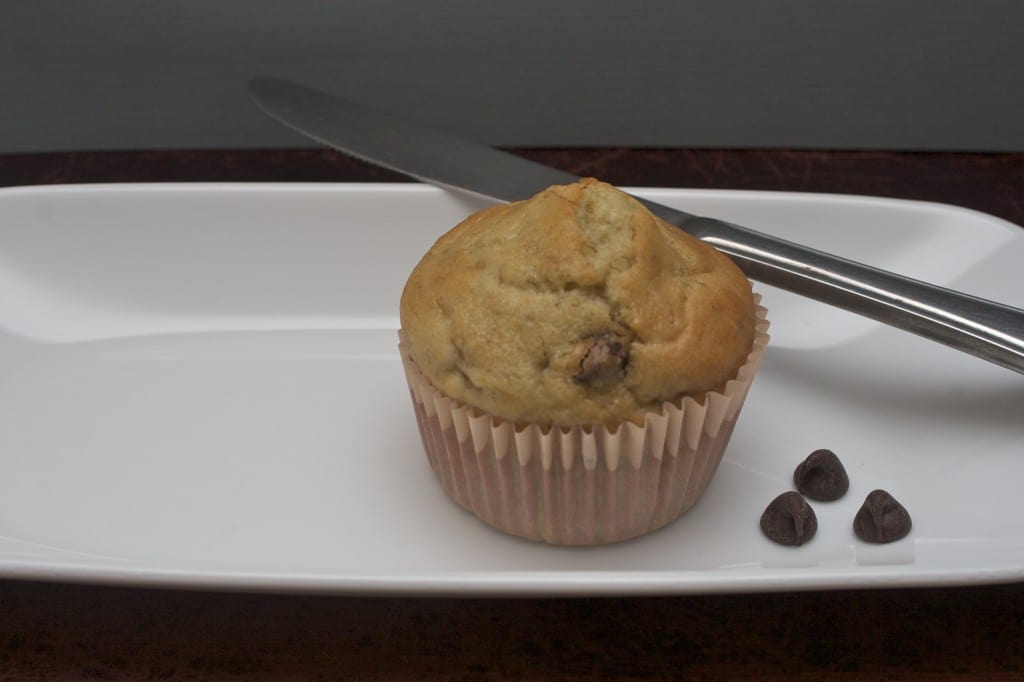 Banana Bread Chocolate Chip Muffins (adapted from Weelicious)
Makes 12 regular muffins
Ingredients
1 1/2 c all-purpose flour
1 tsp baking powder
1/2 tsp baking soda
1/2 tsp salt
1/3 c sugar
1 egg
2/3 c milk (I used 1%)
1/4 c vegetable oil
2-3 ripe bananas, mashed
2/3 c semi-sweet chocolate chips
Directions
1. Preheat oven to 400 degrees
2. Grease or line a muffin tin
3. Combine dry ingredients in one bowl (I used the bowl from my stand mixer)
4. Mash up bananas and whisk together with egg, milk, and oil.
5. Turn on stand mixer to mix or low. Slowly add wet ingredients to the dry. Incorporate well.
6. Stir in chocolate chips.
7. Pour batter into prepared muffin tin. Fill about 3/4 full.
8. Bake for 13-15 minutes, until a toothpick comes out clean.
9. Cool and enjoy!!