Kale chips are a simple snack you can make for the entire family. Even kids!!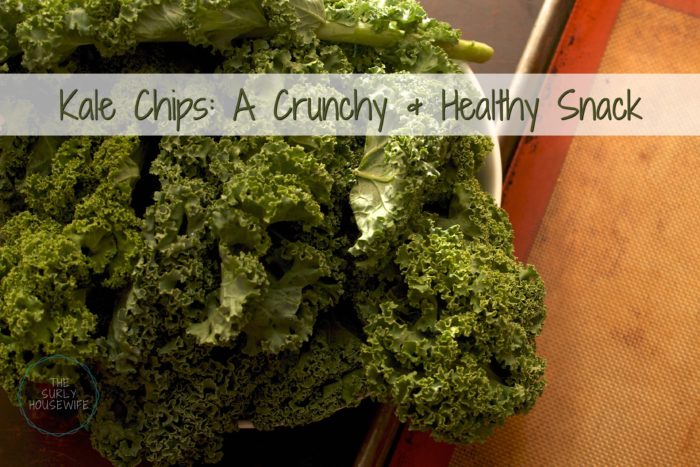 "Can I have a snack please?" was the most heard sentence in my house when my girls were little. Because you know what, kids may not always love to eat meals but they LOVE snacks.
Every family, and especially homeschooling families, need to have a variety of snacks to keep in the house. I love to make homemade sweet snacks like banana bread muffins and cookies, but I also love savory snacks. One homemade snack that is super easy to make and my kids inhale might be a little surprising: kale chips!
This post contains affiliate links. If you click and make a purchase, we earn a commission at NO extra cost to you. For more information, please read my full disclosure policy.
Kale Chips Recipe
They are so easy to make that even the kids can help. Plus if your kid is reluctant to try them, getting them involved in the cooking process can help!
I don't have a "recipe" per se for kale chips. Just a basic method and ingredients: kale, extra virgin olive oil, and sea salt. (This is my favorite brand of olive oil!) You can spice them up with pepper flakes, parmesan cheese, minced garlic. The possibilities are endless. Start by preheating your oven to 275 degrees.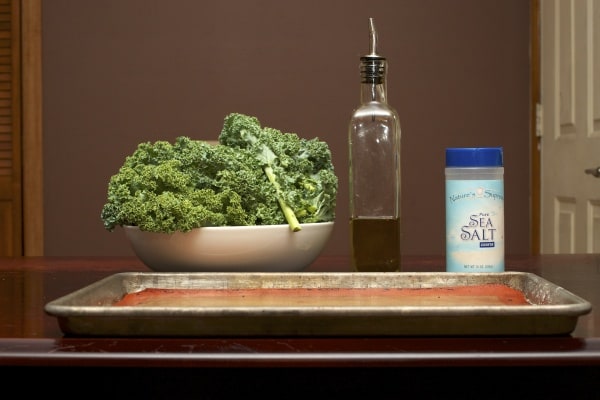 Recruit some cute little helpers to help tear the kale off the stems!
Pile the kale onto a silpat lined baking sheet. The baking mat prevents any of the kale from sticking to the baking sheet. A half sheet pan is the perfect size for making kale chips!
Drizzle enough olive oil to coat, about 2 tablespoons or so depending on how much kale you have. Sprinkle with salt and any extras you may like.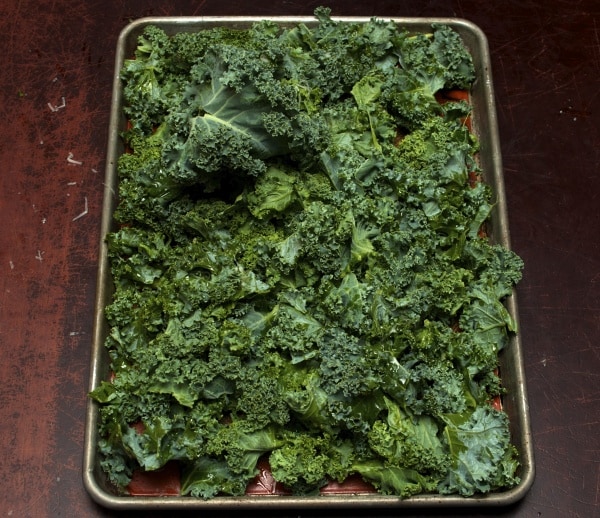 Bake for 20-30 minutes, tossing it about halfway through. Til they look like this.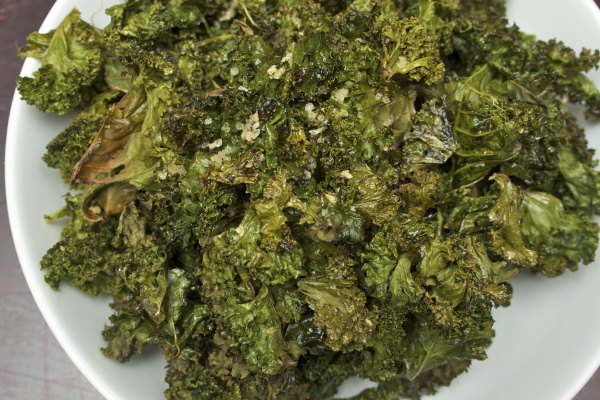 TADA!! Cruchy, salty, delicious. Plus it's a super green. It's full of vitamins and good stuff! And good for you. A mother's dream!!