25 of the Best Lego sets for girls for every budget!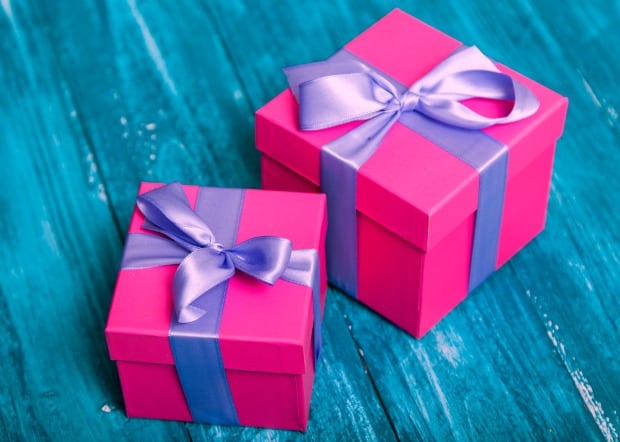 Legos make perfect gifts because kids love them AND they are educational. Perfect for homeschoolers like us! I have put together the perfect gift guide for Lego shopping. They fit a variety of budgets, they are Amazon best sellers, and you can order them right from this blog post! Plus they are all approved by my 11 year old daughter who LOVES Legos!
Click on the image or name of the Lego set and it will send you right to Amazon to order or take a closer look.
This post contains affiliate links. If you click and make a purchase, we earn a commission at NO extra cost to you. For more information, please read my full disclosure policy.
25 Lego Sets for Girls
LEGO Minecraft
My kids, like most young people, LOVE to play Minecraft and the Lego sets do not disappoint. I have no idea what these items are, but I assure you, your kids will!
"Put Minecraft action and creative building in kids' hands with this Minecraft rescue adventure that brings the game's Pillagers and Iron Golem to life in a customizable 3-section LEGO Minecraft playset! Players can blast open the Minecraft cage to rescue the Iron Golem, take on the troublesome Pillagers and, when the battle is over, create new adventures by rebuilding the 3-section LEGO Minecraft playset any way they can imagine."
"Build the Ender Dragon, then defeat it in an epic dragon fight! With this Minecraft toy set, kids can recreate the action of the iconic video game's End Battle with LEGOs. This LEGO Minecraft set includes a dragon slayer minifigure with a potion and ender pearl, plus a ferocious fireball-shooting black ender dragon with posable limbs, enderman figure, obsidian pillar and an end crystal with pop-up functionality"
"Features a buildable Minecraft cave setting with TNT blasting function, ladder, furnace, lava and coal, Redstone, gold and diamond-style ore elements."
"Put Minecraft adventures and creative building in kids' hands with these new for 2020 LEGO models of the cutest mobs in Minecraft, mom and baby panda, in their panda nursery! Your LEGO Minecraft player will enjoy hands-on Minecraft fun and adventure when they assemble the LEGO nursery building set and help Alex care for the adorable Minecraft toy pandas that sit, stand and move their heads."
LEGO Creator
My daughter LOVES Lego creator sets. They are so much fun because you get three Lego sets in one. They are perfect for kids who like to take them apart and put them back together again over and over and over . . .so they really are the most bang for your buck.
"Ferocious dinosaur toy features a 3-in-1: T. Rex, Triceratops, and Pterodactyl."
"3-in-1 model: rebuilds into a robot dog with a light-up jetpack or a robot bird with light-up eyes with the lego light brick."
"3-in-1 design, dragon rebuilds into a Spider toy or a Troll toy."
LEGO City
Lego City also has great sets. You can buy several small sets, like this volcano explorers set, and then they are all a part of the same theme. So clever!
"The LEGO City Speed Boat Transporter comes with a cool truck, a boat that floats, and is an amazing building set for kids who love action-packed toys!"
City Police Mobile Command Center Truck
"Chase the bad guys in LEGO City as you build a truck that opens into a police mobile command center, with a detachable cab, jail cell, monitoring room, satellite dish, atv, motorbike and more cool cop features!"
"Kids can build a 3-level fire station with Scout tower, separate toy garage and an off-road toy truck with new light and sound building bricks, This fire station playset will let kids create endless rescue adventures. This 509 piece LEGO city fire station set is compatible with Fire toy vehicles from other LEGO city fire building kits."
"Build a heavy truck with opening cab, a flatbed trailer and a toy helicopter with spinning rotors and opening cockpit!"
LEGO Classics
"Designed with builders of all ages in mind, this collection of LEGO bricks in 35 different colors will encourage kids play with building toys, and inspire creative play. "
LEGO Classic Creative Suitcase Building Kit
"Create, play and pack neatly away with this smart and convenient LEGO Classic Creative Suitcase, featuring a selection of building bricks, eyes, wheels and shapes, for building all kinds of houses, vehicles, creatures and creations. Open the yellow case to access multiple compartments where you can organize and store LEGO pieces. This set also includes simple, age-appropriate building instructions that will help children discover their own creative building skills."
LEGO Ninjago Movie
My girls LOVE the Ninjago series and so excited to see the movie!
NINJAGO Masters of Spinjitzu: Stormbringer
"Fly LEGO Ninjago 70652 Stormbringer the Lightning Dragon with Jay and battle against Daddy no legs and muzzle to claim the dragon armor. Fire spring-loaded 'lightning bolt' shooters from the mouth of this highly posable dragon, which also features a removable saddle, swiping tail function and attachment points for the dragon hunter Daddy no legs to hook the Dragon."
"Fans of LEGO NINJAGO will be thrilled to build this dragon toy and recreate exciting action scenes from the NINJAGO TV series. The dragon mech is a fearsome creature with its posable head and limbs, digi blade wings, and 2 stud shooters. This set features 3 minifigures: Digi Kai, Digi Lloyd and the evil ruler of Prime Empire, Unagami, who becomes the dragon to express his anger."
LEGO Friends
My girls could play with Lego Friends for hours after they are built!
"Build this LEGO Friends set featuring a toy truck for rescue missions with rooftop control center, computer, secret compartment and a removable roof with room inside for 5 mini-doll figures!"
"Build this LEGO Friends set featuring an art stand trailer that opens up in 3 different ways, with a sales hatch, postcard stand and a cat bed, plus a scooter and separate painting area with easel!"
"There's a folding ladder, scramble net and a zip wire for access to and from the second floor, plus a water gun, a book of ghost stories, artwork tiles, board game, pizza, sports equipment, Mia's skateboard and much more inside. Includes 2 mini-dolls plus 2 animal figures."
LEGO Super Heros
My girls love super heros just as much as any girly thing they love!
"Captain America's jet features sweep back wings, dual disc shooters and a minifigure cockpit with shield holder and Captain America logo."
LEGO Marvel Avengers War Machine
"Build the posable War Machine Buster mech toy, with an opening minifigure cockpit, 6-stud rapid shooter, 2 detachable stud-shooting cannons, 2 flick missiles and gripping hands, and battle the Outriders! Includes 4 minifigures: a War Machine figure and Ant-Man, each featuring new-for-March-2019 Avengers team suit decoration, plus 2 Outriders."
Avengers Iron Man Hall of Armor
"Build the Iron Man Hall of Armor with a rotating podium, detachable modules that can be combined and stacked in many different ways, plus a posable Igor Suit mech with minifigure cockpit and mobile robot."
LEGO Disney
Aladdin and Jasmine's Palace Adventures
"Build and play out magical moments from Disney's Aladdin movie with an easy-to-build palace, Aladdin's magic carpet with flying function, market stall and entrance to the Cave of Wonders!"
LEGO Disney Frozen II Elsa's Jewelry Box
"Kids will love making their own Elsa Frozen II jewelry box to safely store all of their precious bits and pieces, such as their favorite Frozen jewelry. Plus, this Frozen set includes 2 LEGO toy rings locked inside!"
LEGO Harry Potter
The Prisoner of Azkaban Knight Bus
"Build the 3-level LEGO Knight Bus from Harry Potter and the Prisoner of Azkaban , with hinged opening side panel and removable roof for maximum internal access."
"Cast your Wingardium Leviosa and build Hogwarts Whomping Willow with spinning branches, the magical flying Ford Anglia toy car, and the Hogwarts magic castle model!"
Click here for more of my family gift guides!