25 of the Best Lego sets for girls under $25!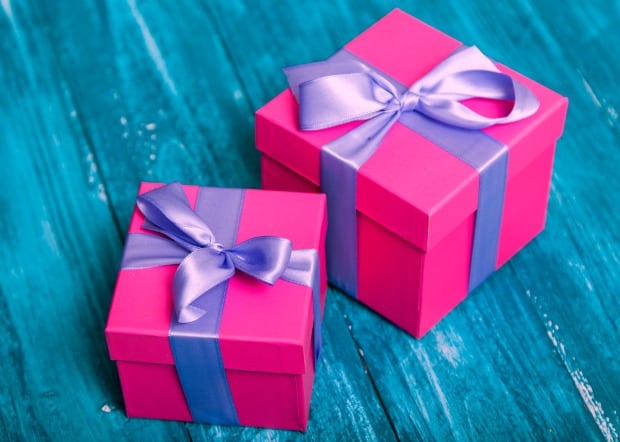 Legos make perfect gifts because kids love them AND they are educational. Perfect for homeschoolers like us! I have put together the perfect gift guide for Lego shopping. They are all under $25, they are Amazon best sellers, and you can order them right from this blog post! Plus they are all approved by my 9 year old daughter who LOVES Legos!
Click on the image or name of the Lego set and it will send you right to Amazon to order or take a closer look.
This post contains affiliate links. If you click and make a purchase, we earn a commission at NO extra cost to you. For more information, please read my full disclosure policy.
25 Lego Sets Under $25
LEGO Minecraft
My kids, like most young people, LOVE to play Minecraft and the Lego sets do not disappoint. I have no idea what these items are, but I assure you, your kids will!
The Chicken Coop. "Features a buildable Minecraft chicken farm setting with an elevated henhouse that delivers egg elements directly into a chest, chicken pen with opening gate, and a water and grass area with plants."
The Mushroom Island Features a Minecraft Mushroom Island with a huge red mushroom, huge brown mushroom, buildable boat and crafting table, and an animal pen with exploding fence function."
The Zombie Cave. "Features a buildable Minecraft cave setting with TNT blasting function, ladder, furnace, lava and coal, Redstone, gold and diamond-style ore elements."
The Nether Fight. "Features a buildable Minecraft Nether setting with buildable Mushrooms and flames, and a TNT blasting function."

LEGO Creator
My daughter LOVES Lego creator sets. They are so much fun because you get three Lego sets in one. They are perfect for kids who like to take them apart and put them back together again over and over and over . . .so they really are the most bang for your buck.
Mighty Dinosaurs. "Ferocious dinosaur toy features a 3-in-1: T. Rex, Triceratops, and Pterodactyl."
Robo Explorer! "3-in-1 model: rebuilds into a robot dog with a light-up jetpack or a robot bird with light-up eyes with the lego light brick."
Mythical Creatures. "3-in-1 design, dragon rebuilds into a Spider toy or a Troll toy."
LEGO City
Lego City also has great sets. You can buy several small sets, like this volcano explorers set, and then they are all a part of the same theme. So clever!
ATV Race Team. "Pickup truck features a pickup bed with room for an ATV, trailer hitch and a ramp, trailer features space up front for an extra wheel and ramp."
Pickup & Caravan. "Build an awesome pickup truck toy with hitch and a caravan trailer with removable roof, opening side and extendable support leg!"
Advent Calendar "Features 24 different items including buildings, vehicles, Seasonal items and minifigures."
Fire Ladder Truck "Build a fire truck featuring an extending ladder that spins 360 degrees and a pull-out fire hose with stud-shooter function!"
Heavy Cargo Transport. "Build a heavy truck with opening cab, a flatbed trailer and a toy helicopter with spinning rotors and opening cockpit!"
LEGO Classics
Classic Quad Packs "All 4 sets combined include more than 240 pieces in vibrant shades of blue, red, green, orange, and fun, bright colors."
LEGO Ninjago Movie
My girls LOVE the Ninjago series and so excited to see the movie!
Master Falls. "Build your own Master Falls, complete with jungle bridge, opening cage, hidden cave with skeleton, tropical leaf elements and accessories!"
Water Strider. "Build a mech with 360-degree rotating minifigure cockpit, 6-stud rapid shooter and 4 posable legs!"
LEGO Friends
My girls could play with Lego Friends for hours after they are built!
Stephanie's Friendship Cakes. "Kitchen features a kitchen sink, opening cupboard with worktop and mixer, opening oven with HOB, and a table with a revolving cake stand and two stools"
Olivia's Mission Vehicle. "Build this LEGO Friends set featuring a toy truck for rescue missions with rooftop control center, computer, secret compartment and a removable roof with room inside for 5 mini-doll figures!"
Heartlake Surf Shop. "Features a surf shop with opening door, beach area with sun lounger, jetty with buoys, surfboard stand, buildable kayak and a rock for the seal."
Emma's Art Stand. "Build this LEGO Friends set featuring an art stand trailer that opens up in 3 different ways, with a sales hatch, postcard stand and a cat bed, plus a scooter and separate painting area with easel!"
LEGO Super Heros
My girls love super heros just as much as any girly thing they love!
Captain America Jet Pursuit. "Captain America's jet features sweep back wings, dual disc shooters and a minifigure cockpit with shield holder and Captain America logo."
LEGO BATMAN MOVIE Mr. Freeze Ice Attack. "Mr. Freeze's Exosuit features a stud-shooting freeze gun, room for a minifigure, posable joints and translucent elements."
Yoda's Jedi Starfighter. "Features folding wings, front-and-top-opening mini figure cockpit, space for R2-D2 behind, and two laser cannons and spring-loaded shooters"
LEGO Disney
Princess Elsa's Market Adventure. "Features a clock tower with jetty and double-sided springtime/winter clock face, a market stall with wheels, and a rowing boat with space for 2 mini-doll figures."
Ariel and the Magical Spell. "Build the LEGO Disney Ariel's cave featuring a sliding door, a treasure chest, and even a hideout for Flounder!"
Click here for more of my family gift guides!