How we spend our time at Big Valley Ranch in Avoca, Wisconsin!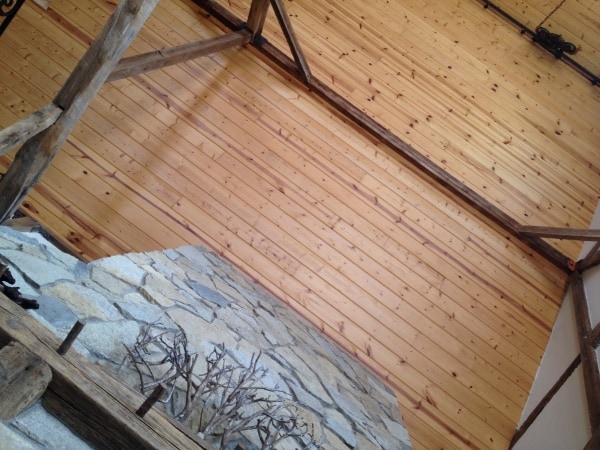 Ahhh, couples weekend. 2014 marked the second annual couples weekend. My husband, myself, and 3 other couples (all of us have known each other since high school or shortly thereafter) stay at the most beautiful vacation rental property near Avoca, Wisconsin calledBig Valley Ranch.
It's time for 8 stressed out adults to relax, unwind, and take a breather. No kids. No work. No responsibilities. We spent 5 days eating like pigs, drinking like fish, and not doing a damn thing. And take naps. We can't forget naps.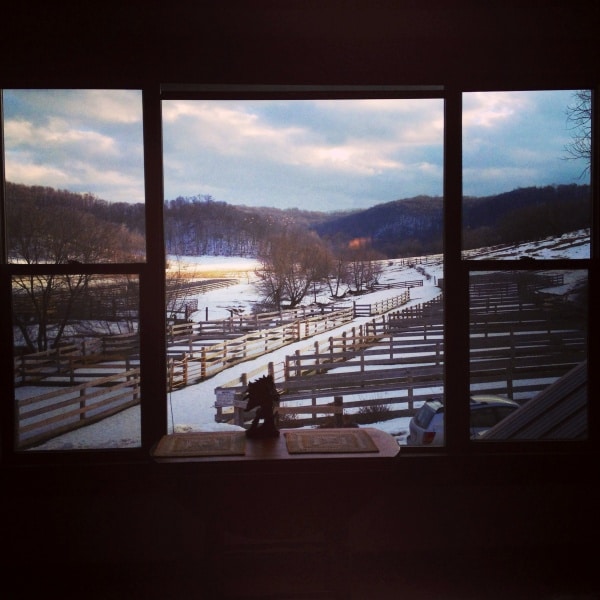 The ranch mainly serves as a horse riding venue during the warmer months. One of our friends has ridden there previously, which is where we found out about the place in the first place. Thank you Katie!!
The 8 of us have hiked around the property but we spend most of our time relaxing in the renovated barn house with a full kitchen . .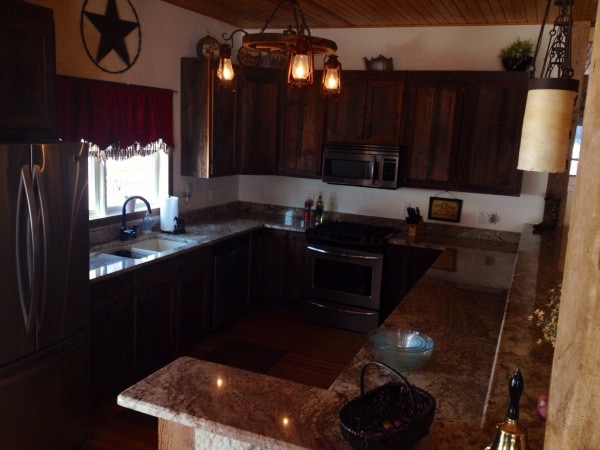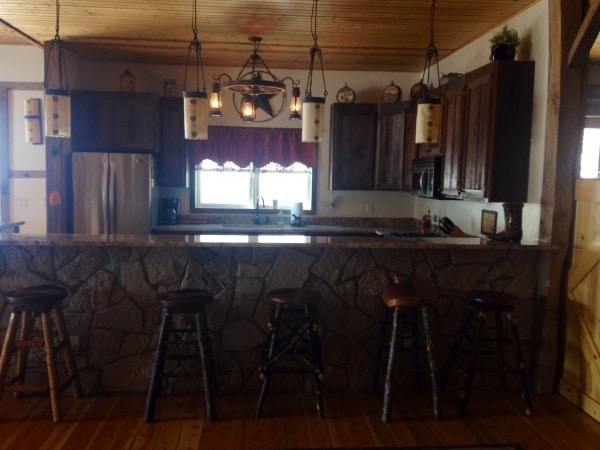 a fireplace and spacious living area . .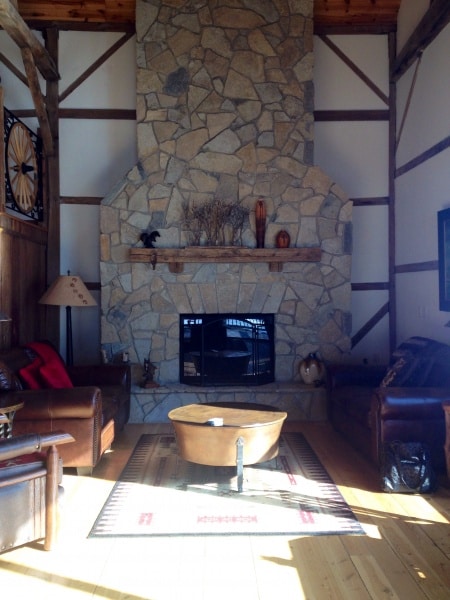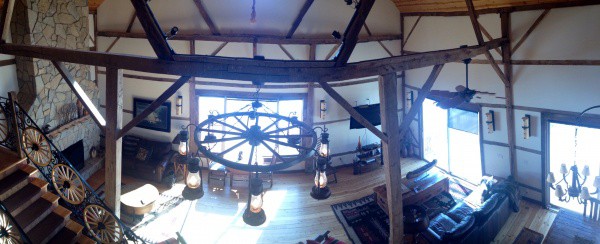 and the all important bar. Miss Kitty's Saloon to be exact. We kept it well stocked. Wouldn't ya say?!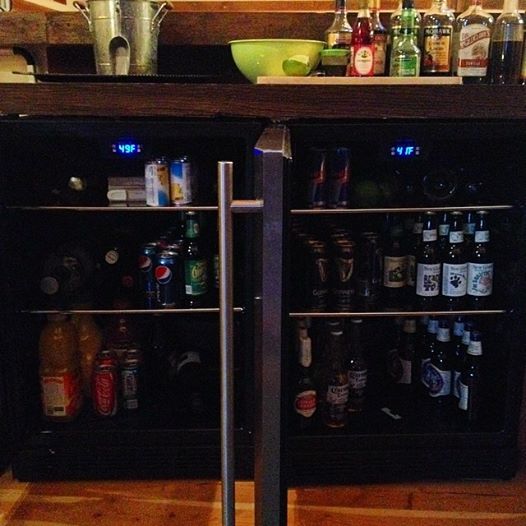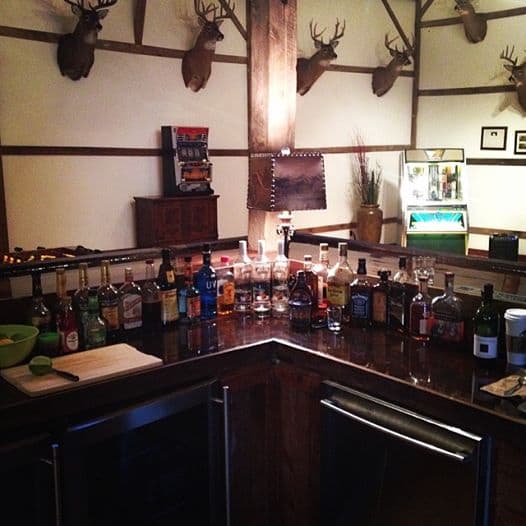 BTW, how cute is my husband. He is so adorable 🙂
All of us love this place so much and can't wait to go back next year. With 4 bathrooms and four bedrooms it fits us perfectly. Plus it is big enough that we aren't all crammed into one area. Oh! I almost forgot the hot tub. Ah-mazing. I was there just a week ago and I want to go back.
What kind of trouble can 8 adults get into. Let's see. . . .
This post contains affiliate links. If you click and make a purchase, we earn a commission at NO extra cost to you. For more information, please read my full disclosure policy.
Big Valley Ranch Avoca, Wisconsin
Day one
My husband and I arrived a few hours before everyone else. We unloaded our stuff, cooked up a dip, and waited for the others to arrive. Beers!! Our first drink of the weekend!!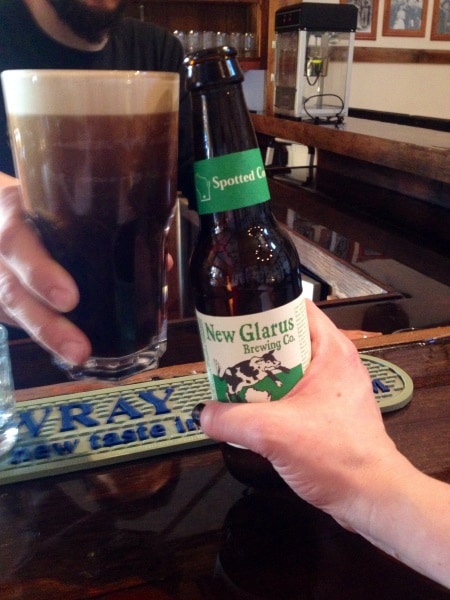 As the others arrived, we chatted as we put away all our grub and luggage. We spent the evening at the bar, drinking and chatting. Eventually we all ended up in the hot tub with our cocktails. The contrast between the cool night air and the hot water is bitter yet relaxing. Most of us were in bed by 11 the first night. It's exhausting getting ready for vacation.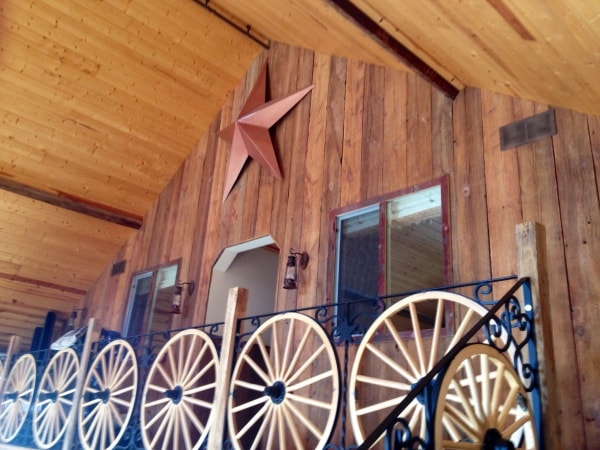 Day two
The beginning of our leisurely vacation. Besides constantly noshing all day, people played cards, games, Wii, and browsed on laptops, tablets, or phones.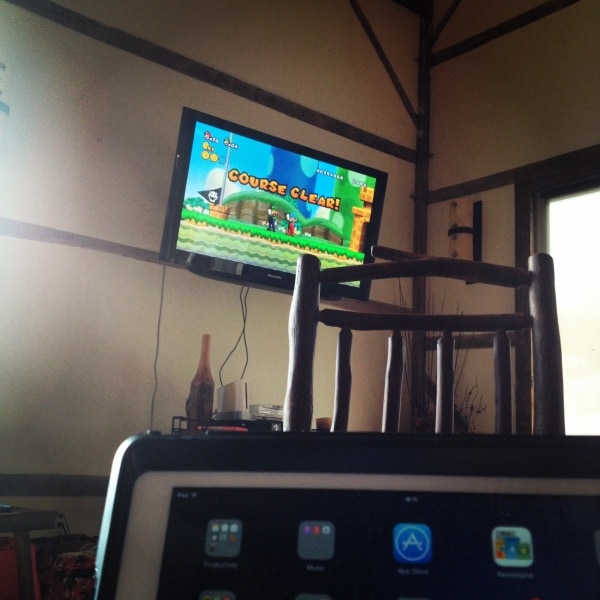 We prepared a big supper for the evening, BBQ style. Brisket, chicken, potatoes, baked beans, bread. And salad for some unknown reason.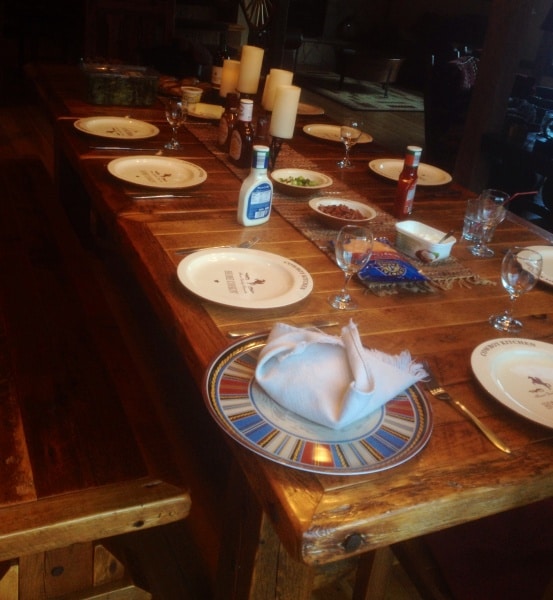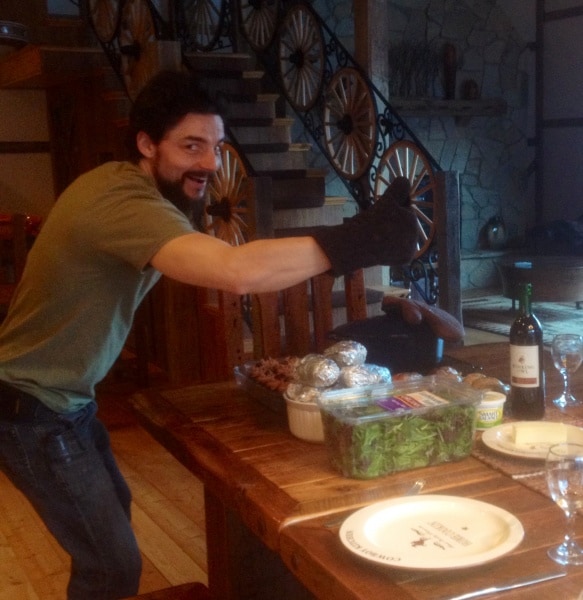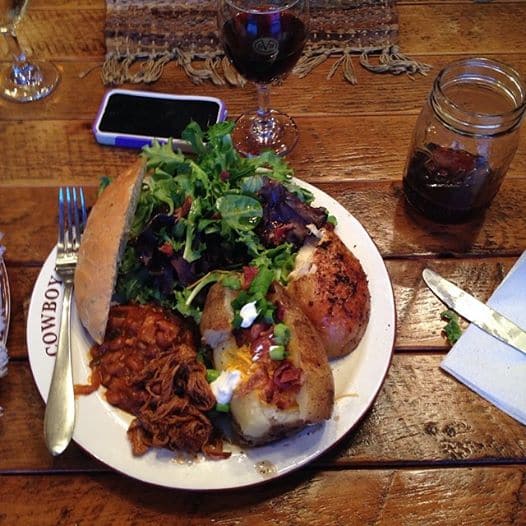 After supper, all of us finally were able to play Cards against Humanity. It didn't disappoint because we had some great laughs and groans throughout the evening.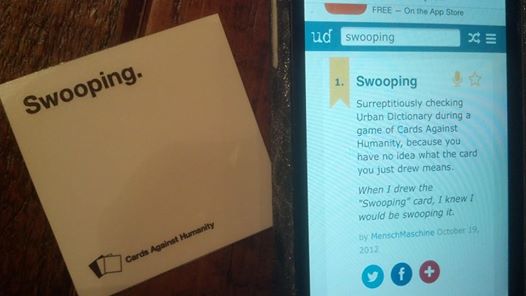 BVR has over 45 miles of trails and Katie knew of a haunted trail. When dark hit, we all bundled up and headed out for about a 2 mile hike through the snow and hills.
Me and my love!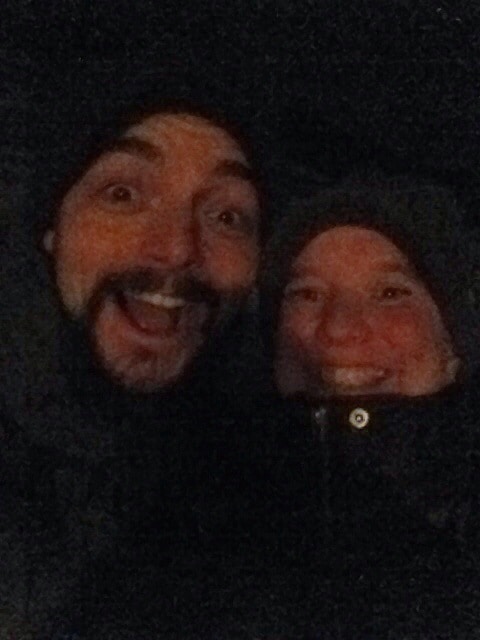 And me and my BFF holding up the back of the line.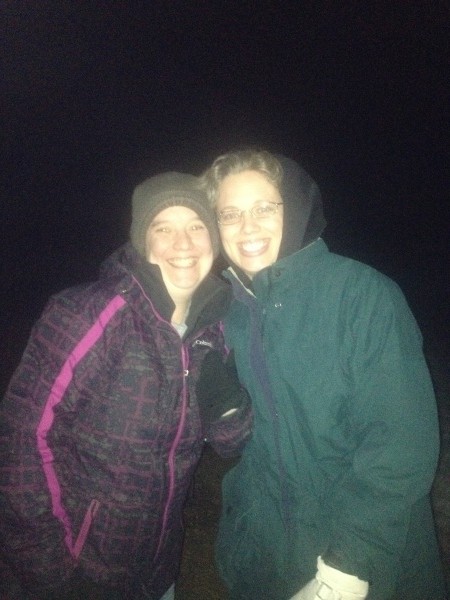 Day three
We lounged for a good part of the day but, our big adventure of the day was sledding!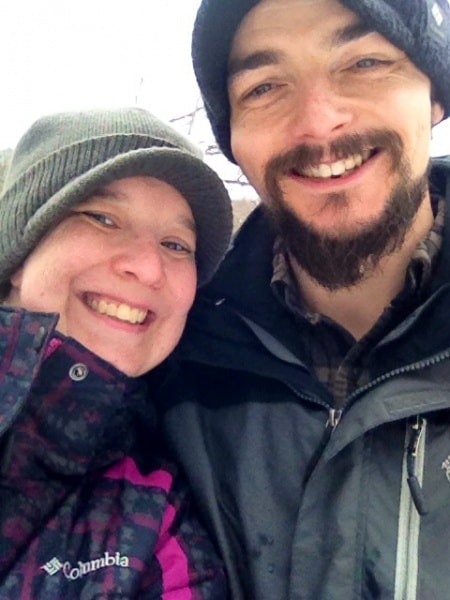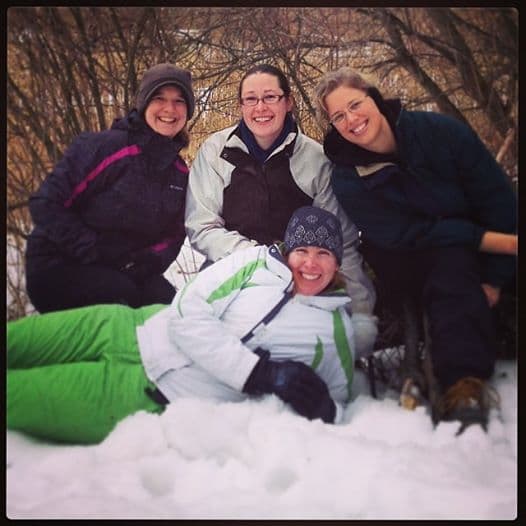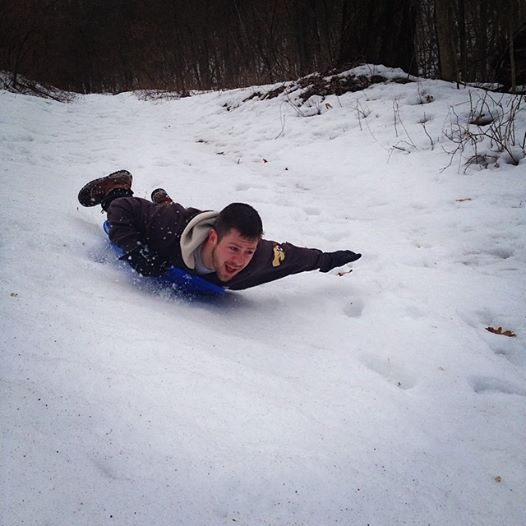 A lot of the snow had melted but we were able to find a spot perfect for sledding. Well, everyone else did. I was too chicken. I have an irrational fear of breaking my leg. Or slamming into a tree, which did happen to one of the guys. Dammit Levi!
The rest of evening included ice cream drinks . . .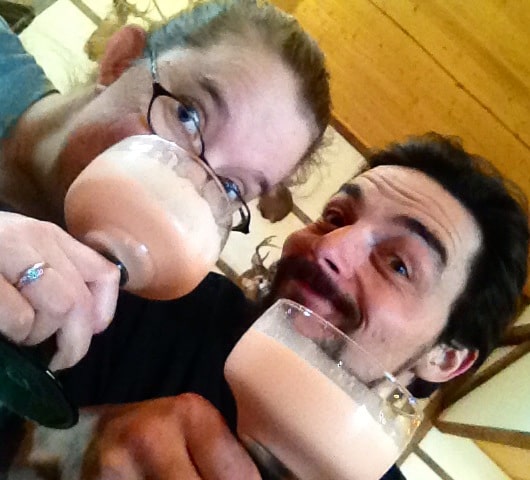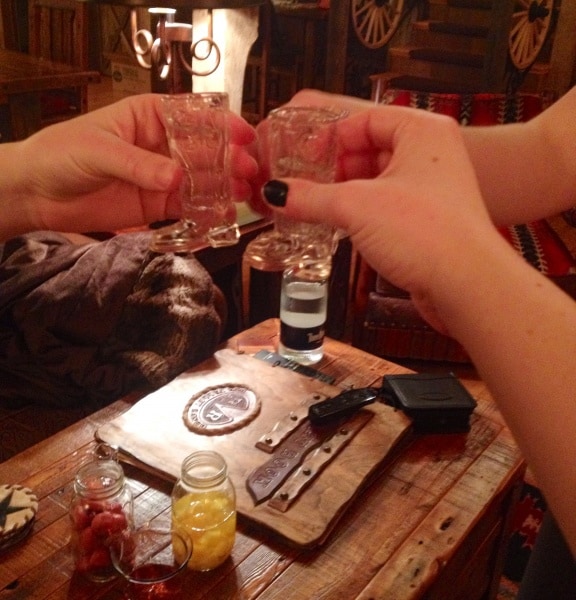 And probably the most inappropriate game of Catchphrase EVER.

Day four
Our last day of relaxation.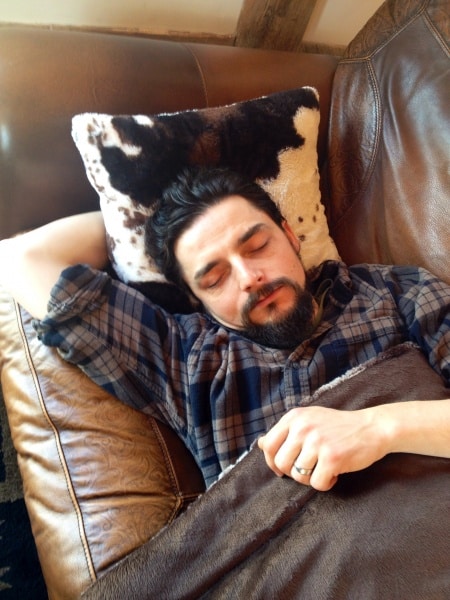 Most of us slept in. Then it was more games. More eating. More relaxing.
During our hikes, we had seen numerous deer tracks and on Sunday they finally came down out of the trees. Oh look! Another deer!!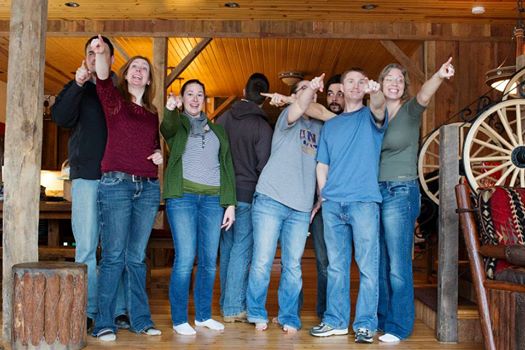 The night ended with a bonfire and some drunken hot chocolate.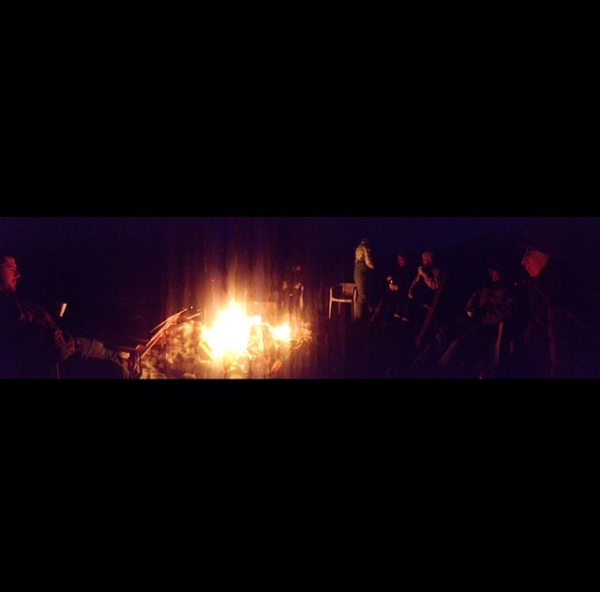 We knew we were leaving the next day, so we did some cleaning up. I don't think we drank enough. Do you?!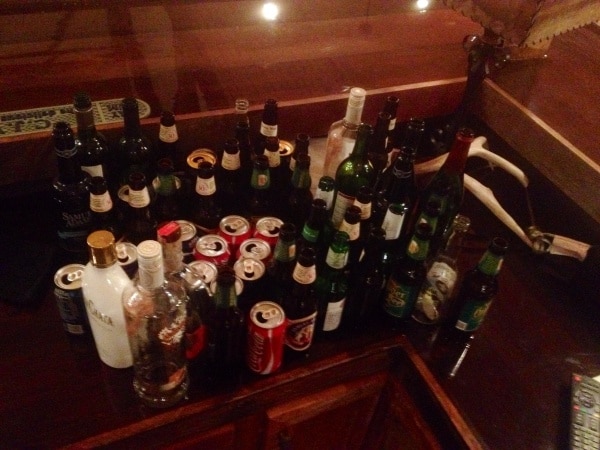 The night ended with a late night talk in front of the fireplace. It had to happen at least one night 😉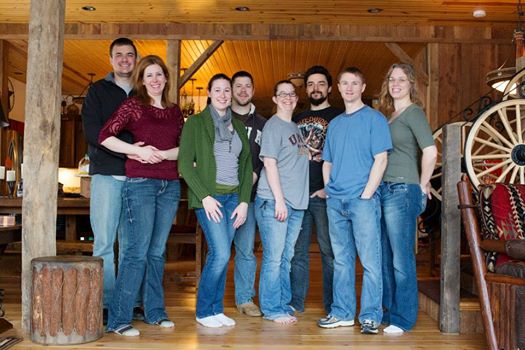 Couples weekend is such an important time of the year for me. I spend time with my friends without worrying about my kids, work, lesson plans, blog posts, etc. There is no breaking up fights, picking up toys, laundry to do, or meals to prepare. It is a weekend just for fun. A break. A reset. A much-needed, long overdue reset. A time to reconnect with friends. An opportunity for time alone with my husband. A moment to bask in the silence.
It gives me time to reflect. Reflect on all the things I am grateful for in my life. I am grateful for all my amazing friends who sacrifice time and money out of their busy lives to spend time together. I am grateful for my parents who watch our kids for the weekend so I have peace of mind that they are in a safe and loving place. And most of all I am grateful to my husband. Everything he does is for his family. He is an amazing husband and father and to get to see him relax for the weekend is a joy all in itself. For once, he gets to nap. Love ya babe.
Thanks for reading!