Taco chicken is the perfect chicken recipe for busy days.
This post may contain some affiliate links for your convenience (which means if you make a purchase after clicking a link I will earn a small commission to help keep my blog up and running, but it won't cost you a penny more). For more information, please read my disclosure policy.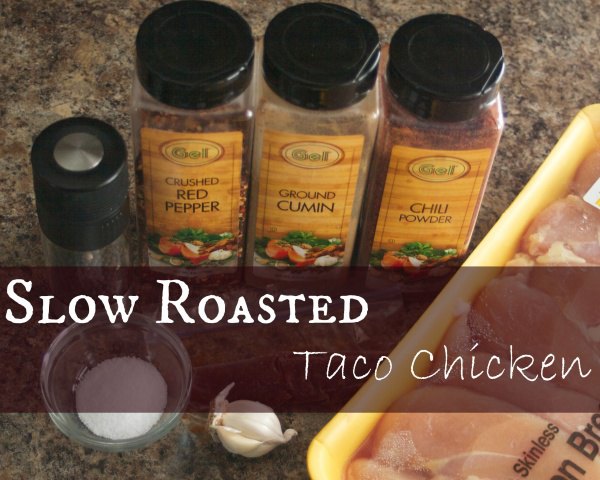 Having plenty of chicken recipes in your repertoire is a must for home cooks. Previously, I have shared with you two different chicken recipes, pan roasted garlic and herb chicken breasts and chicken parmesan. The inspiration for these recipes was breaking down a pack of bulk chicken into manageable and easy recipes. Today I am sharing with you another chicken recipe, slow roasted taco chicken.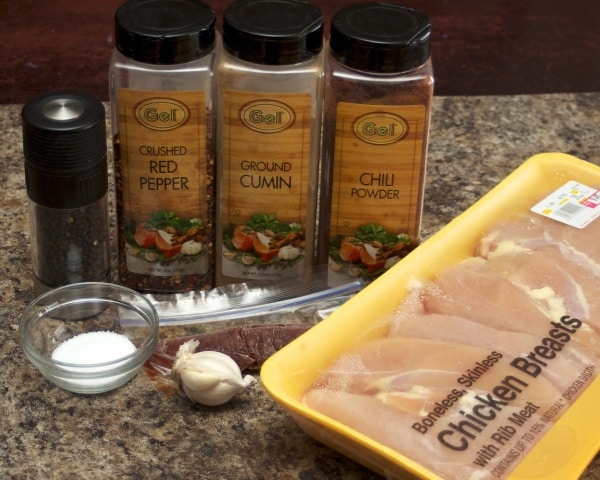 This recipe is so easy. All you need to do is season up some chicken breasts, put them in the crock pot, set it to low, and let them cook! The final product is perfectly cooked shredded chicken that you can use in pretty much anything. Traditional tacos, wraps, soup, enchiladas, or nachos. Pretty much anything you can eat with "tortilla, meat, cheese, and vegetables." Jim Gaffigan? Hoooooot Pocket. Nobody? Wowswers.
First off, you are gonna season the chicken with salt and pepper. It's a must when cooking anything. It draws out the flavors of the chicken and seasons the meat.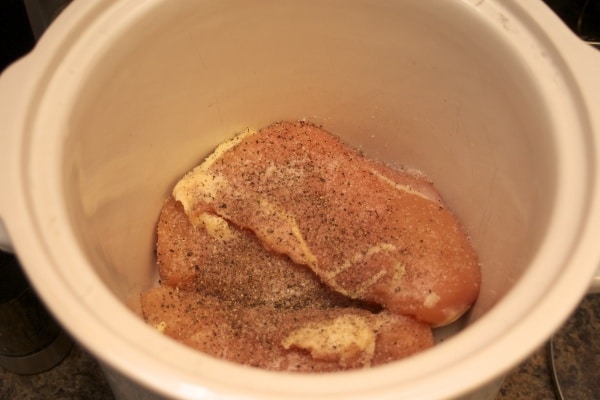 Then, add chili powder, cumin, red pepper flakes, garlic, and chipotle in adobo. I LOVE this stuff. An amazing kitchen tip is to buy a big can of chipotles, divide them up snack bags, and then store them in the freezer. They make a great addition to so many things you cook. Plus a little goes a long way, so it is a great value also.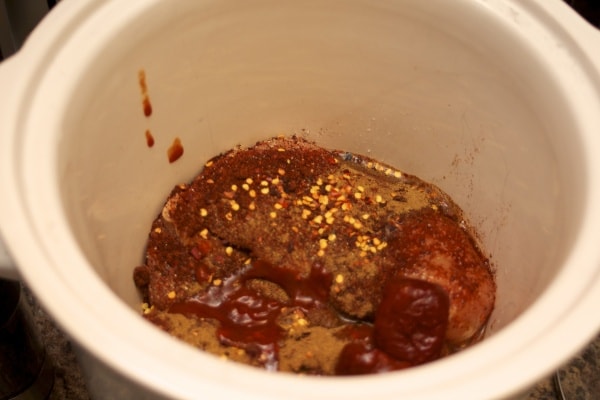 Now, you just set the slow cooker to low and let it cook for 3-6 hours. The chicken will be cooked and fork tender at 3 hours. At 6 hours, it will be falling apart tender, which makes shredding it up so much easier. I didn't get any photos of the finished tacos because, well 1. I am a pig and 2. I forgot. Oops. But the chicken looks like this when it is done.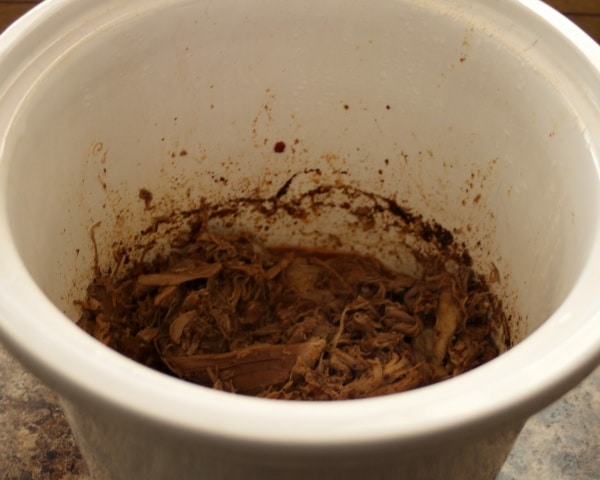 What I love about this recipe is it works for any cut of chicken. I have used this seasoning for bone-in thighs as well as boneless skinless chicken breasts. Add a warm tortilla, some roasted peppers, a nice guacamole and you are set! I hope you give this recipe a try!!
Slow Roasted Taco Chicken
Ingredients
1.5 lbs boneless, skinless chicken breasts
1.5 tsp salt
0.5 tsp pepper
1 TBSP chili powder
0.5 TBSP cumin
1 tsp red pepper flakes
2 Chipotles in adobo + 2 tsp of the sauce
2 cloves of garlic, minced
Directions
1. Place chicken in the bottom of the slow cooker.
2. Sprinkle all the seasonings on the chicken along with the chipotles.
3. Set to low for 3-6 hours.
4. Shred up chicken and enjoy!