Keep reading for 10 biographies and picture books featuring Maya Angelou.
Maya Angelou, an American author, poet and civil rights activist, rose to prominence with the publication of "I Know Why the Caged Bird Sings" in 1969. You may know her from her poetry or biographies, but did you know she wrote books for kids also!
This book list includes picture book biographies about Maya Angelou as well as poetry she has written for children. Let's get started!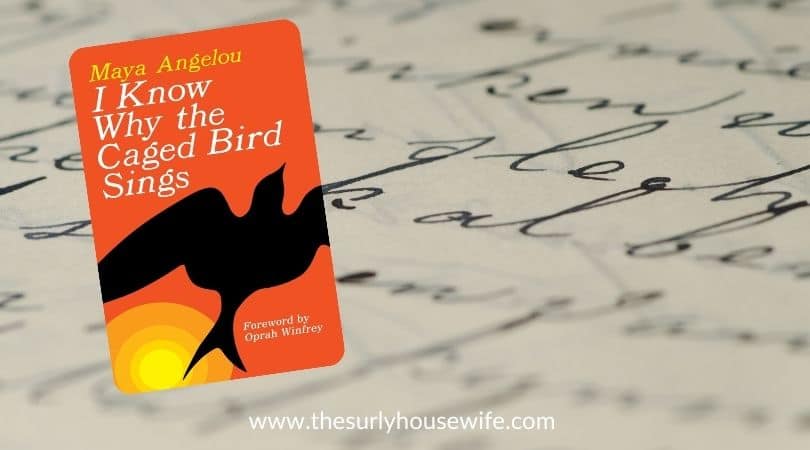 This post contains affiliate links. If you click and make a purchase, we earn a commission at NO extra cost to you. For more information, please read my full disclosure policy.
Descriptions come from Amazon; some are edited for length
Children's Books about Maya Angelou
Picture Books Biographies
Maya Angelou, My Itty-Bitty Bio by Emma E. Haldy
"The My Itty-Bitty Bio series are biographies for the earliest readers. This book examines the life of Maya Angelou in a simple, age-appropriate way that will help children develop word recognition and reading skills. Includes a timeline and other informative backmatter."
Rise!: From Caged Bird to Poet of the People, Maya Angelou by Bethany Hegedus
"Writer, activist, trolley car conductor, dancer, mother, and humanitarianMaya Angelou's life was marked by transformation and perseverance. In this comprehensive picture-book biography geared towards older readers, Bethany Hegedus lyrically traces Maya's life from her early days in Stamps, Arkansas through her work as a freedom fighter to her triumphant rise as a poet of the people."
Maya Angelou by Danielle Jawando
"Maya Angelou was an African–American author, poet, playwright and civil rights activist. She wrote seven autobiographies, three books of essays, several books of poetry, and a long list of plays, films and television shows. Never taking 'No' for an answer, Maya used her voice and her art to overcome prejudice and difficulty and to become an inspiration to those around her and to future generations. Her story is a rich and remarkable one: a tale filled with strength, hardship and hope. Maya learned the importance of using her own voice to help others and change the world!"
Maya Angelou by Lisbeth Kaiser
"Maya Angelou spent much of her childhood in Stamps, Arkansas. After a traumatic event at age eight, she stopped speaking for five years. However, Maya rediscovered her voice through wonderful books, and went on to become one of the world's most beloved writers and speakers. This moving book features stylish and quirky illustrations and extra facts at the back, including a biographical timeline with historical photos and a detailed profile of Maya Angelou's life."
Poetry by Maya Angelou for Children
Life Doesn't Frighten Me by Maya Angelou
"Maya Angelou's brave, defiant poem celebrates the courage within each of us, young and old. From the scary thought of panthers in the park to the unsettling scene of a new classroom, fearsome images are summoned and dispelled by the power of faith in ourselves. Angelou's strong words are matched by the daring vision of artist Jean-Michel Basquiat, whose childlike style reveals the powerful emotions and fanciful imaginings of childhood. Together, Angelou's words and Basquiat's paintings create a place where every child, indeed every person, may experience his or her own fearlessness."
My Painted House, My Friendly Chicken, and Me by Maya Angelou
"'Hello, Stranger-Friend'" begins Maya Angelou's story about Thandi, a South African Ndebele girl, her mischievous brother, her beloved chicken, and the astonishing mural art produced by the women of her tribe. With never-before-seen photographs of the very private Ndebele women and their paintings, this unique book shows the passing of traditions from parent to child and introduces young readers to a new culture through a new friend."
Kofi and His Magic by Maya Angelou
"Meet Kofi, a seven-year-old West African boy who learns how to weave by wiggling strings tied to his toes, 'a little like riding a bicycle.' This is how he and his friends create the beautifully colored Kente cloth for which his town, Bonwire, is famous throughout the world. Kofi is not only a weaver, though; he is also a magician. By closing his eyes and opening his mind he calls on the magic of travel, visiting many places such as the Ashanti capital and northern Ghana; his school; the ocean; and a festival, a Durbar, where women priests and wise men draped in rich Kente and gold parade throughout the village."
Poems for Young People: Maya Angelou edited by Dr. Edwin Graves Wilson
"Award-winning writer, historian, and civil rights activist Dr. Maya Angelou is a true American icon. Twenty-five of her finest poems capture a range of emotions and experiences, from the playful 'Harlem Hopscotch' to the prideful 'Me and My Work' to the soul-stirring 'Still I Rise.' Award-winning artist Jerome Lagarrigue masterfully illustrates each verse, and renowned academic Dr. Edwin Graves Wilson, a longtime colleague of Dr. Angelou, has written the books introduction, introductions to the poems, and annotations."
Chapter Book Biographies
Maya Angelou: Journey of the Heart by Jayne Pettit
"Poet, writer, activist, entertainer, professor: Maya Angelou is all of these. Her remarkable story includes a childhood trauma, a leading role in an opera, her activism in the civil rights movement, and her devotion to poetry, writing, and teaching to promote the cause of all African-Americans. Based in part on Maya's autobiography, this is the inspiring story of an extraordinary woman."
Who Was Maya Angelou? by Ellen Labrecque
"Born in Missouri in 1928, Maya Angelou had a difficult childhood. Jim Crow laws segregated blacks and whites in the South. Her family life was unstable at times. But much like her poem, 'Still I Rise,' Angelou was able to lift herself out of her situation and flourish. She moved to California and became the first black (and first female) streetcar operator before following her interest in dance. She became a professional performer in her twenties and toured the U.S. and Europe as an opera star and calypso dancer. But Angelou's writing became her defining talent. Her poems and books, including I Know Why the Caged Bird Sings, brought her international acclaim."
Maya Angelou died in 2014 at the age of 86. In 2022, The Maya Angelou Quarter is the first coin in the American Women Quarters™ Program. It is one of five quarters to be released in to honor women who shaped American art, history, science, politics and culture. I hope these books do her justice. Thank you for reading!
Check out these posts for other amazing women and the civil rights movement