Chocolate peppermint cookies are the perfect cookie to add to your Christmas repertoire.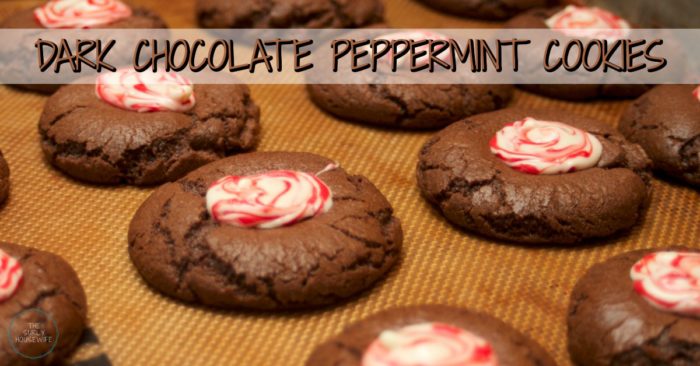 I am a homebody and one of my favorite things about the holiday season is warming up the house by baking some delicious Christmas treats. Harley's favorite are these chocolate peppermint cookies. I'm so glad I found this recipe. It is hands down my favorite cookie I make during the Christmas season.
This post contains affiliate links. If you click and make a purchase, we earn a commission at NO extra cost to you. For more information, please read my full disclosure policy.
Rich dark chocolate is melted with brown sugar and butter to make a luscious base for this cookie. The chocolate cookie is baked and then topped with a candy cane kiss. Chocolate and mint is one of my absolute favorites. If it is one of your favs, then you must give these a try!!
Dark Chocolate Peppermint Cookies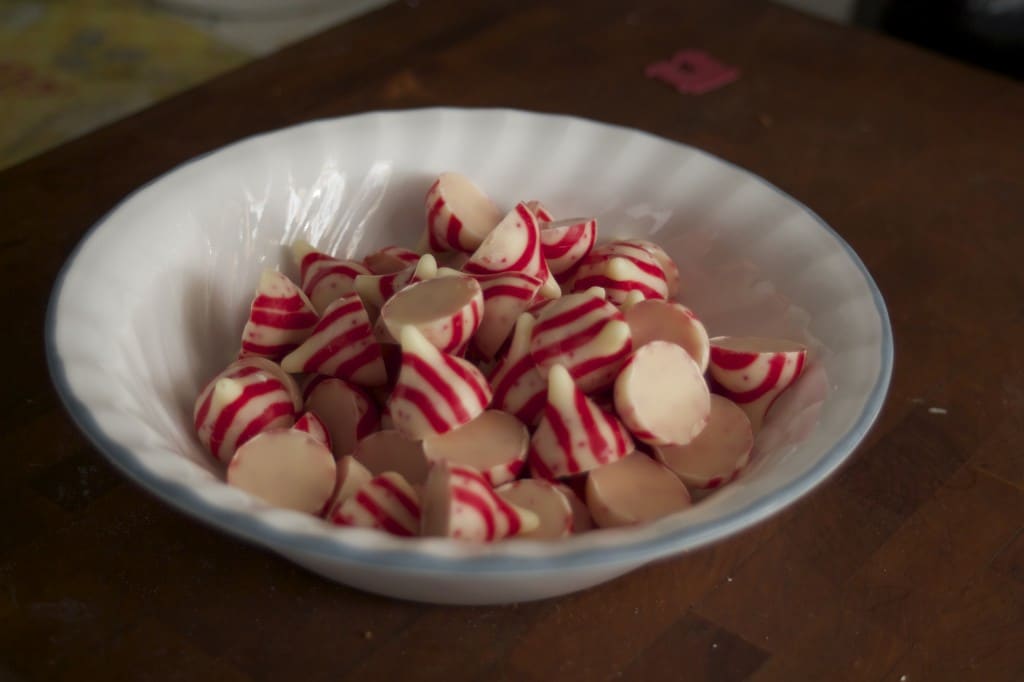 This is a very simple cookie to make, but it does take a little patience. The chocolate/butter mixture has to cool before you can add the eggs. Then the dough needs to chill for an hour before you can begin to bake. Then the fun begins!
Using a handy, dandy scoop, roll the dough into about 1 inch balls.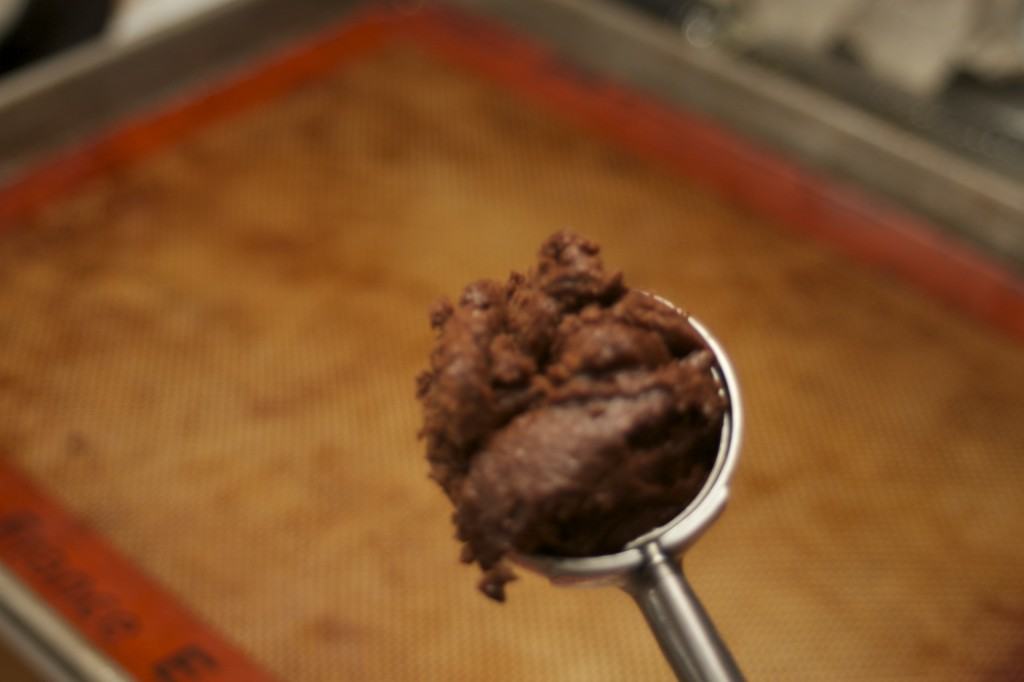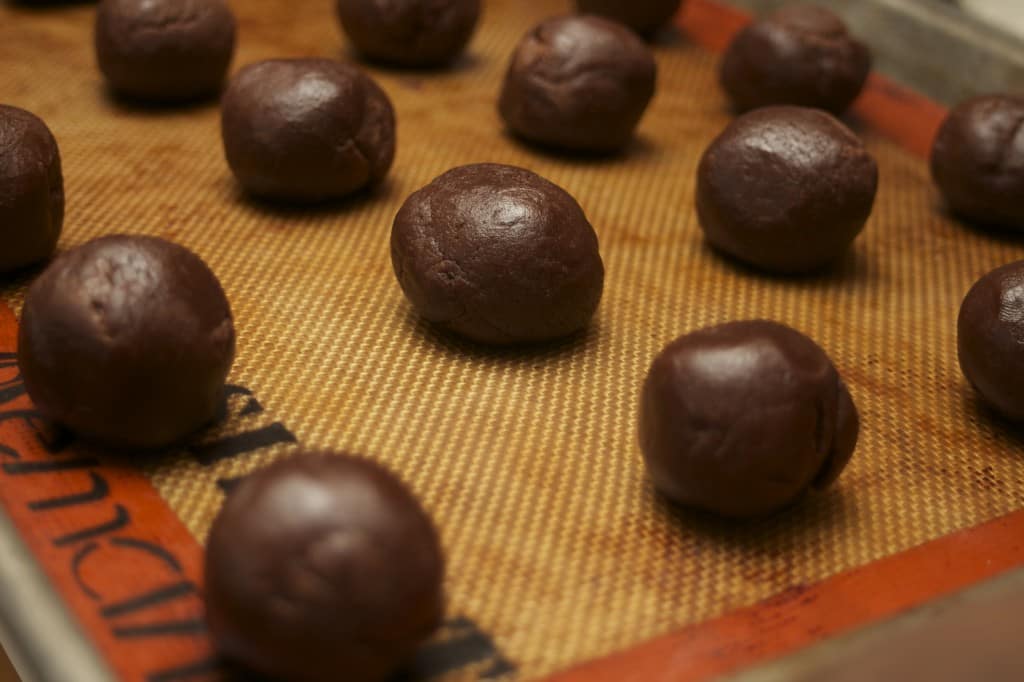 Then bake for about 6-8 minutes. You want the cookie to be undercooked so you can pop them back in the oven to melt the kisses.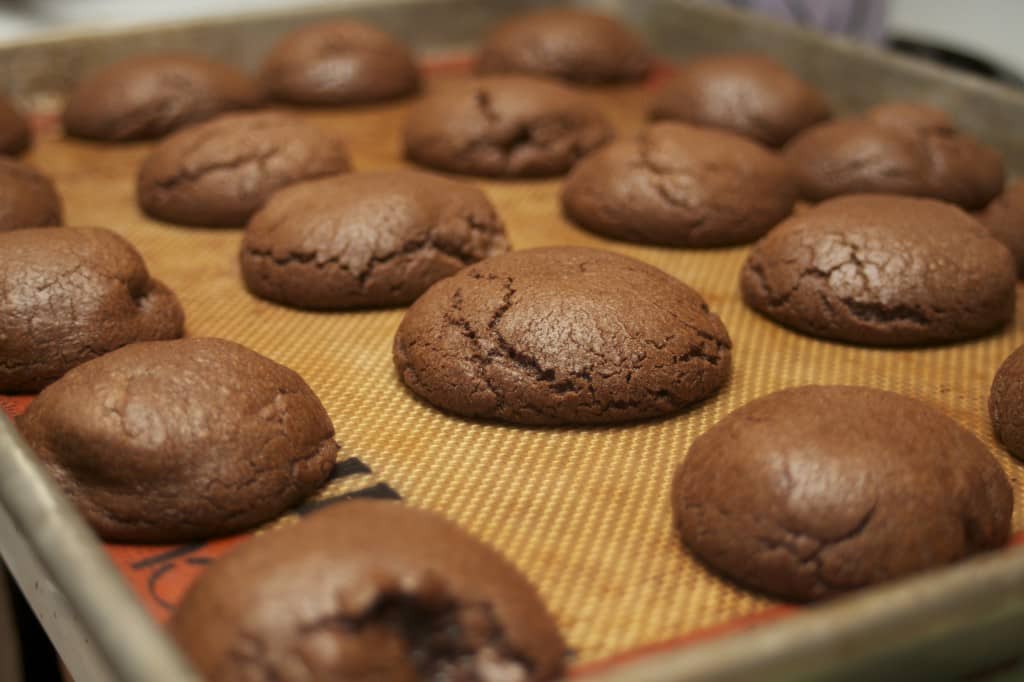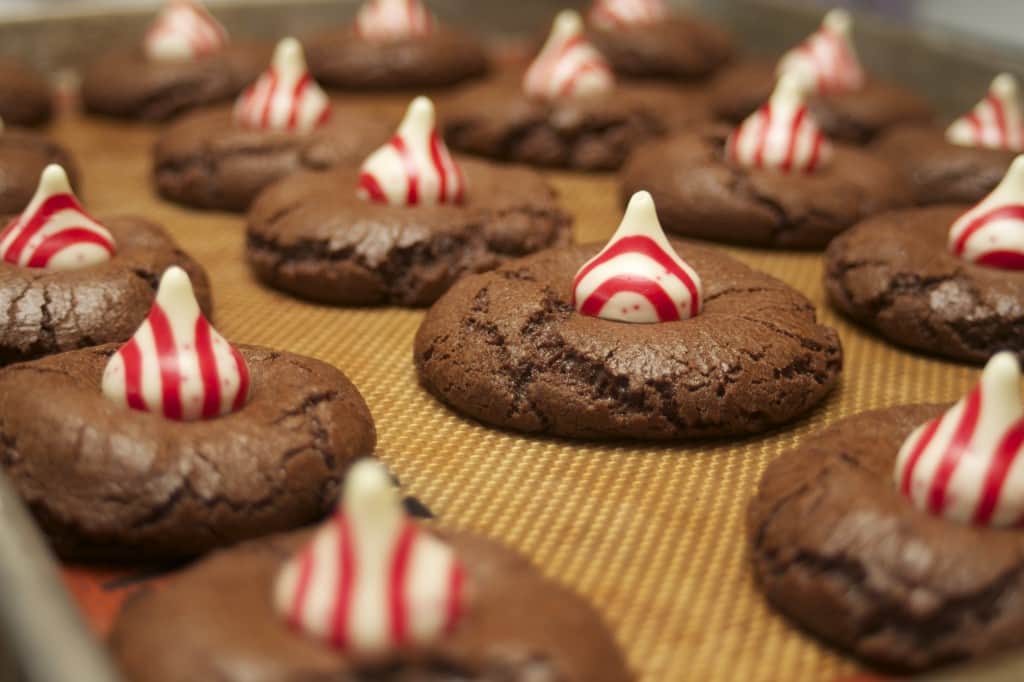 Melt the chocolate topping for about a minute, take out the cookies, and swirl away!! They are simply divine.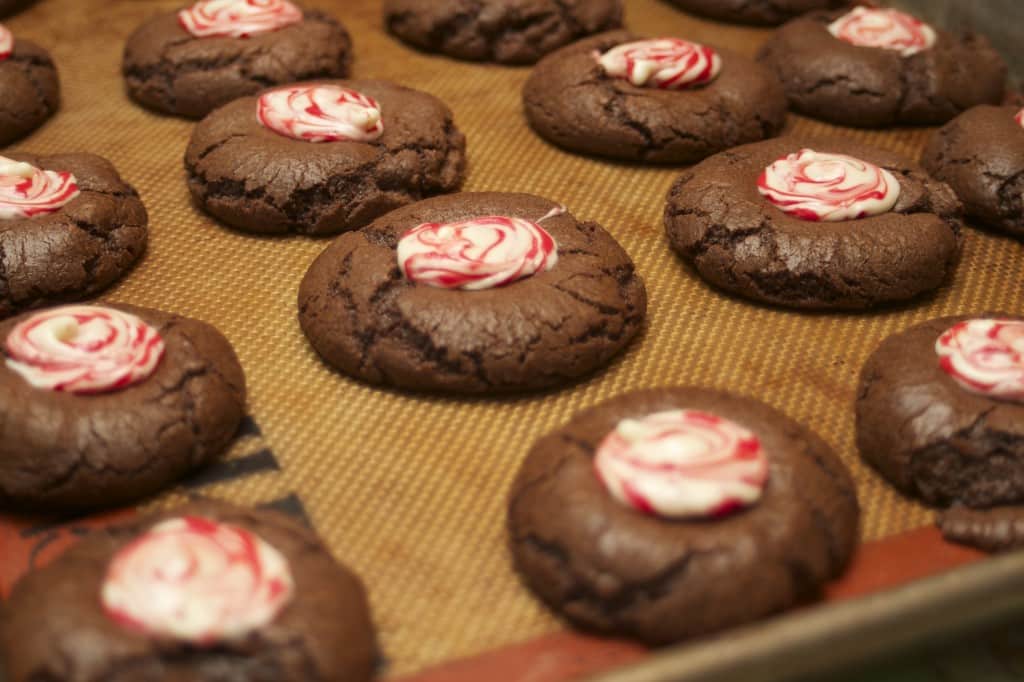 BUT, you need a little more patience. The finished cookies need to cool in the fridge to set the candy. But don't worry, it is totally worth the wait. These chocolate peppermint cookies are quick to become a family favorite and will have everyone clamoring for the recipe!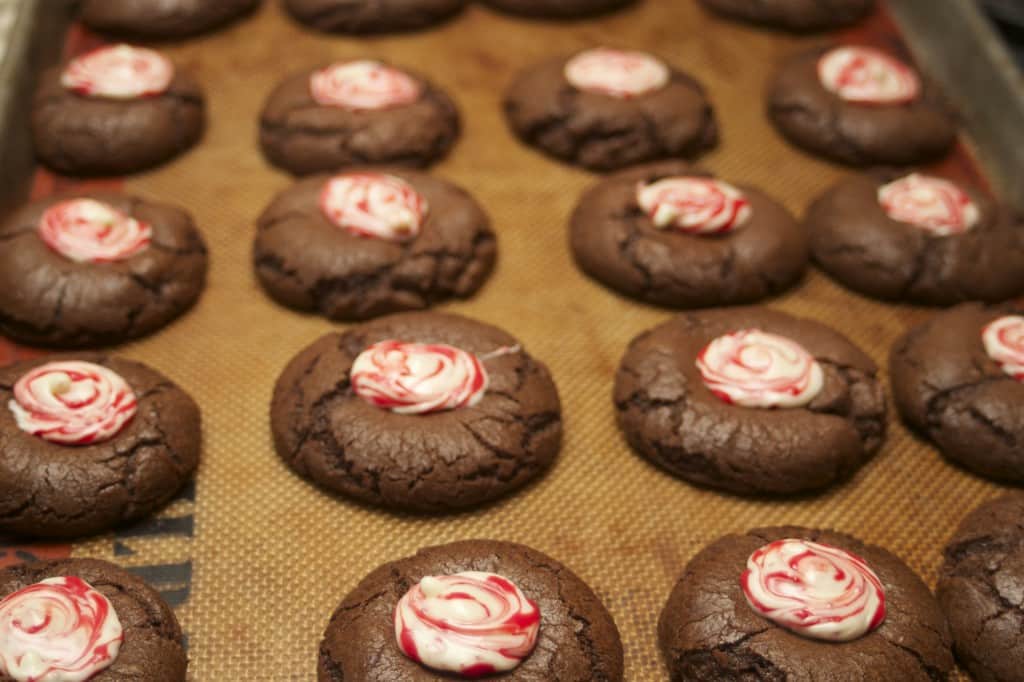 Chocolate Peppermint Thumbprint Cookie Recipe
inspired by A Southern Fairy Tale
Yield: About 3 and a half dozen
Ingredients
3/4 C (1 1/2 Sticks) butter
1 1/2 C brown sugar
2 Tbsp water
1 – 12 oz package of dark chocolate chips
1 tsp vanilla extract
2 eggs
2 1/2 C all purpose flour
1 1/4 tsp baking soda
1/2 tsp salt
1 bag Candy Cane Kiss candies
Directions
1. Melt butter, brown sugar, and water in a large saucepan over low heat.
2. Add dark chocolate chips and stir until melted.
3. Remove from heat and add in vanilla extract and mix well.
4. Put the mixture in large mixing bowl to cool for about 10 minutes. (I poured it straight into my stand mixer bowl)
5. Sift together the flour, baking soda, and salt into a separate mixing bowl.
6. Once the chocolate has cooled, add the eggs one at a time, making sure they are blended before adding the next.
7. Add in dry ingredients and mix over low speed until blended.
8. Chill the dough for one hour.
9. Unwrap the Candy Cane Kiss candies while the dough is chilling.
10. Pre-heat the oven to 350 F
11. Roll dough into 1″ balls and place on a Silpat or parchment lined baking sheet about 1 1/2″ apart.
11. Bake about 6-8 minutes make sure you do NOT over-bake.
12. Take the cookies out of the oven, and place a Candy Cane Kiss on top of each one.
13. Put the cookies back in the over for an additional minute.
14. Take the cookies out of the oven and use a toothpick to swirl the softened Candy Cane Kiss.
15. Cool for 5 minutes on the baking sheet.
16. Remove the cookies from the baking sheet and place them on a cooling rack in the refrigerator to set the candy.
17. Serve chilled or at room temperature.