Keep reading to learn the secret to making the best peanut butter star cookies!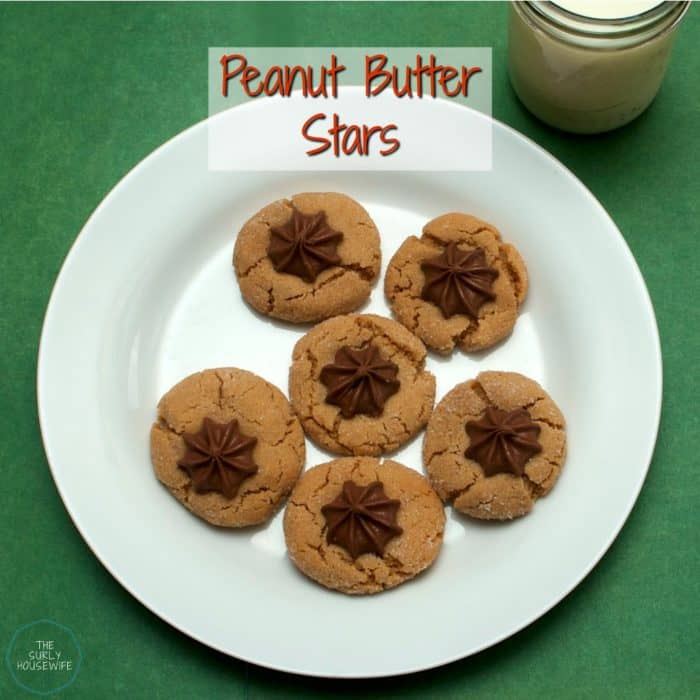 The end of Thanksgiving can only mean one thing, the beginning of Christmas season!!
Granted most stores, commercials, and children have been thinking about Christmas since the beginning of November. Hell October. But still. Christmas is a great time of year.
I love giving gifts and spending time with my family. Most of all I love all the baking that comes with Christmas!! Christmas cookies especially.
This post contains affiliate links. If you click and make a purchase, we earn a commission at NO extra cost to you. For more information, please read my full disclosure policy.
Today, I am sharing one of the first cookie recipes I learned from my Mom, peanut butter stars. Most people call them peanut butter blossoms, but trust me. Chocolate stars are far superior to the kisses.
The chocolate is more evenly distributed on the top of the cookie. Plus they go back in the oven for a few minutes to seal the deal. Nothing beats a hot, melty cookie right from the oven.
This recipe could not be simpler and it is a great one for kids to help with. It's a simple cookie mix with a little peanut butter mixed in. This mix used to come with a little packet of peanut butter inside so I add it for a little extra peanut butter flavor. If you don't have any extra peanut butter in the house, feel free to omit it.
Peanut Butter Star Cookies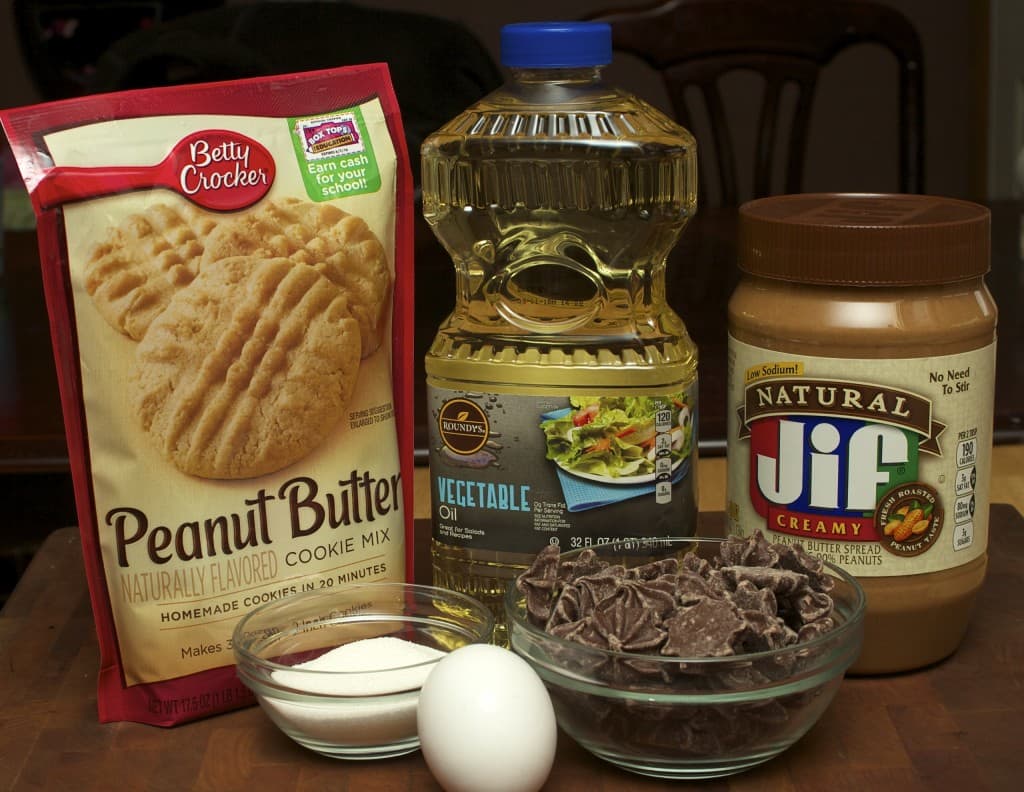 Simply combine the cookie mix, vegetable oil, water, egg, and peanut butter together in a bowl.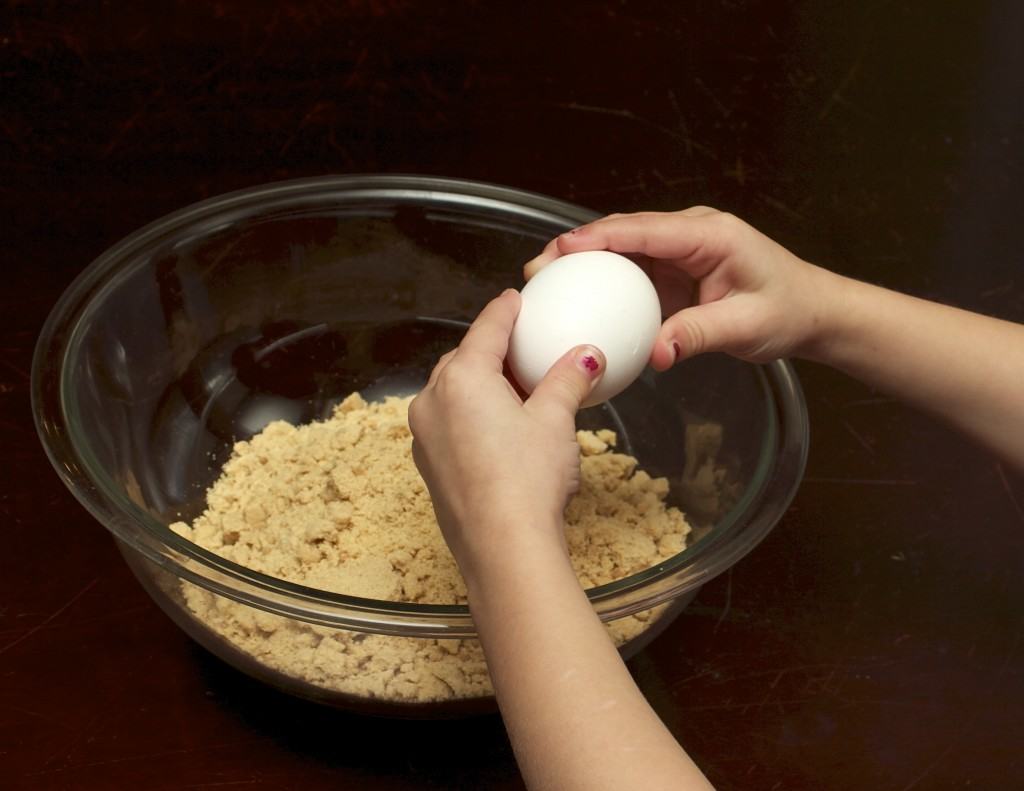 2. Next, hire some child labor to help roll the cookies out into balls.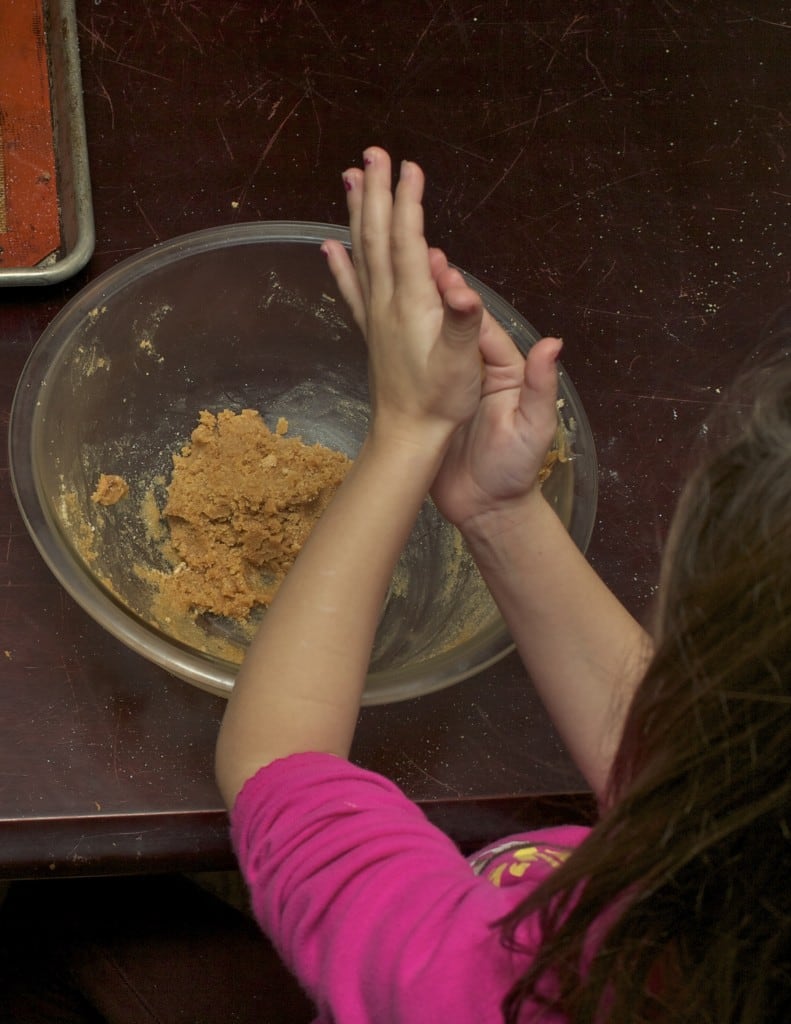 3. Roll the balls in sugar and place on a baking sheet.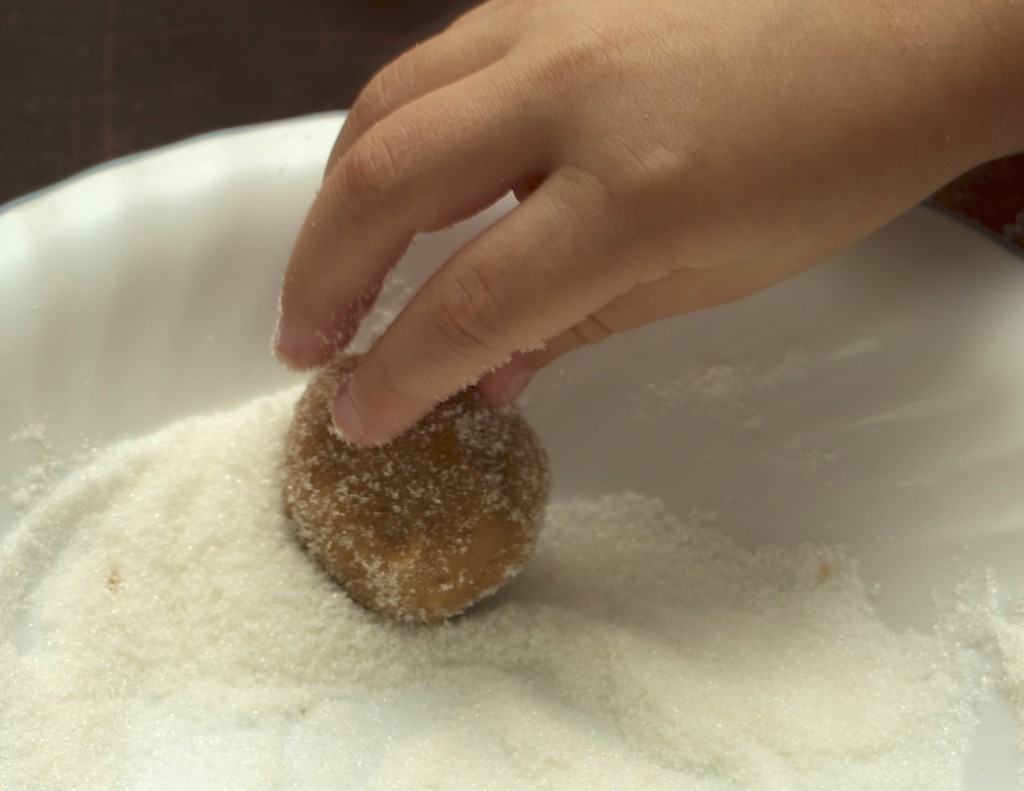 4. Bake for 8-10 minutes and top with chocolate stars. Make sure the cookies have cracks. The cracks are very important.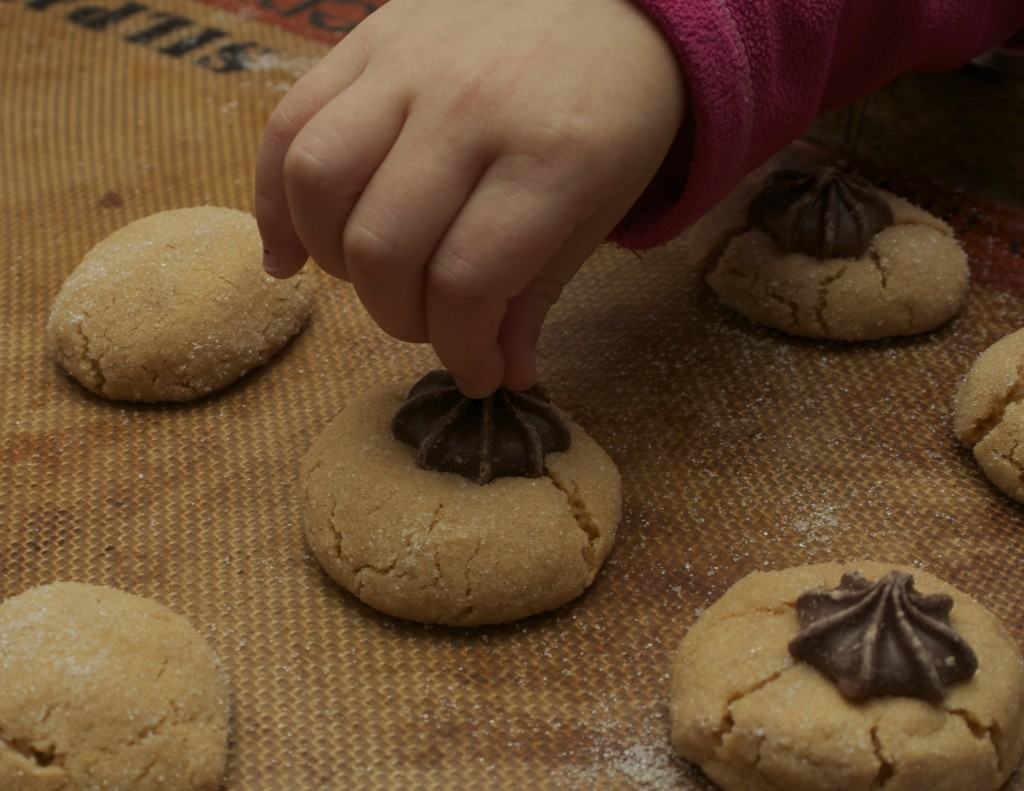 5. Put them back in the oven for another 30 seconds to a minute.
This allows the chocolate to become nice and soft and you avoid the hard, giant, piece of chocolate on top of your cookie. As the chocolate sets, it keeps that nice velvety texture.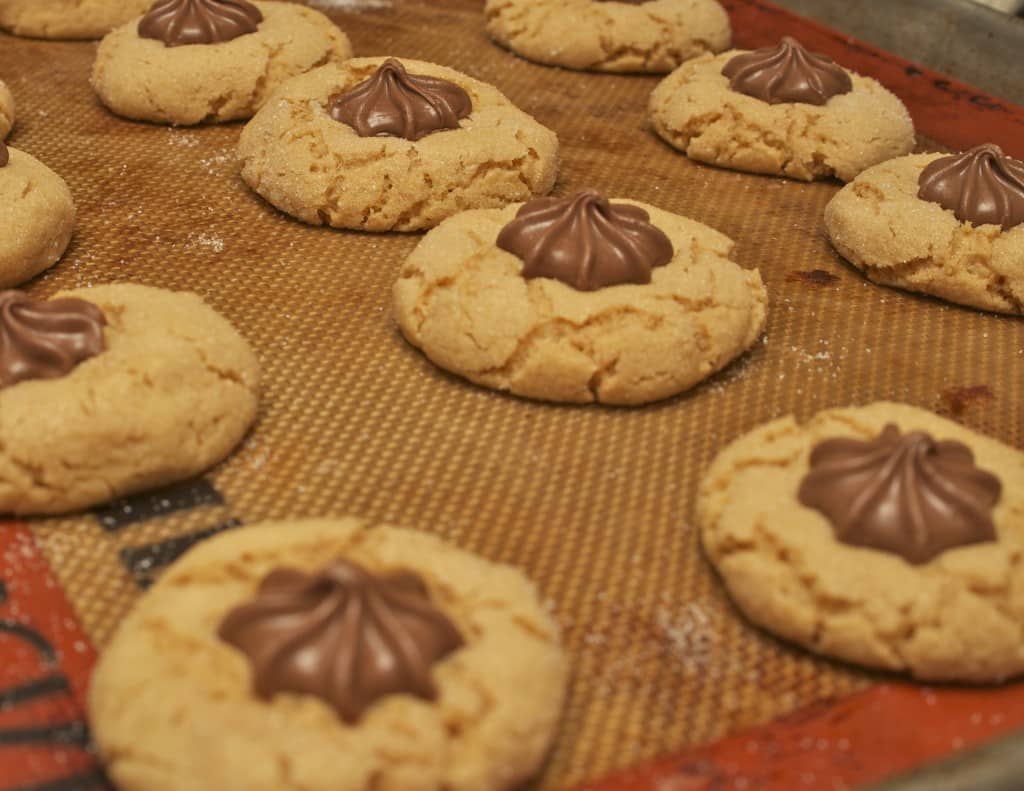 I hope you give these cookies a try during the holiday season. If you are looking for a chocolatey Christmas bite, check out my dark chocolate peppermint cookies here!
Peanut Butter Star Cookie Recipe
inspired by peanut butter blossoms
Yield: about 3 dozen
Ingredients
1 package (1 lb 1.5 oz) Betty Crocker® peanut butter cookie mix
2 TBS vegetable oil
1 TBS water
2 TBS peanut butter
2 TBS sugar
1 package chocolate stars
Directions
1. Preheat oven to 375°F. Line baking sheet with parchment paper or baking mat.
2. In medium bowl, stir cookie mix, oil, water, peanut butter, and egg until dough forms.
3. Shape dough into 1-inch balls
4. Roll dough in sugar.
5. Place dough on baking sheets, about 2 inches apart
6. Bake 8 to 10 minutes or until light golden brown.
7. Take the cookies out of the oven and press 1 chocolate star in center of each cookie.
8. Put cookies back in the oven for another 30 seconds to 1 minutes. Enough to slightly melt the chocolate.
9. Remove baking sheet from the oven. Let cookies cool on the sheet for 2-5 minutes, then set on a wire rake to cool completely.
10. Store cookies in tightly covered container.