Keep reading to learn two simple ways to have a fun Home Alone Movie Night!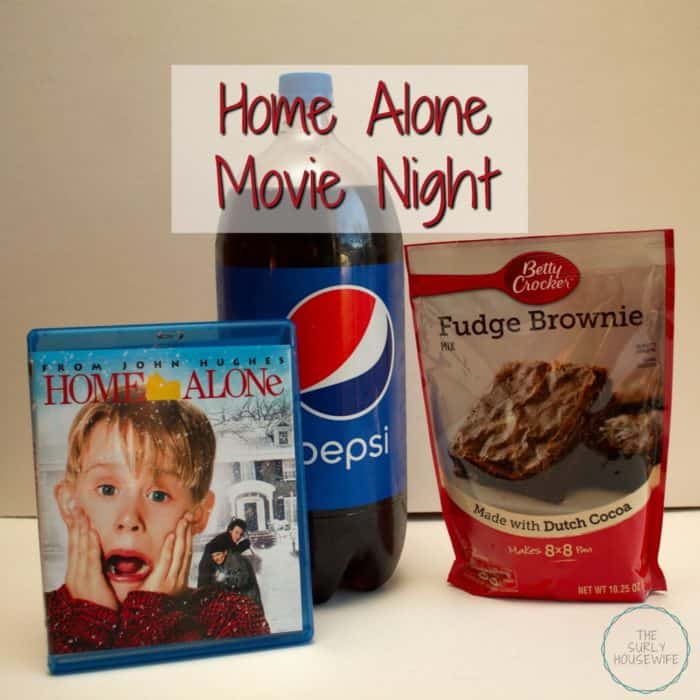 This post contains affiliate links. If you click and make a purchase, we earn a commission at NO extra cost to you. For more information, please read my full disclosure policy.
"Guys, I'm eating junk and watching rubbish! You better come out and stop me!"
Kevin McCallister is living the dream. He can sled down the front steps, eat popcorn while jumping on the bed, even snoop through his brother's things.
There is just one problem.
He is home alone on Christmas, oh and some robbers are trying to break into his house, but STILL! A kid without his family on Christmas is heartbreaking. No presents. No Christmas dinner. Did I mention, no presents!!
If you haven't caught on, I am talking about the movie Home Alone!
I LOVE this movie! It's a nostalgic holiday movie from my generation, the '90s. I love sharing with my kids. It is a must see during the Christmas season because it can be enjoyed by kids and adults alike!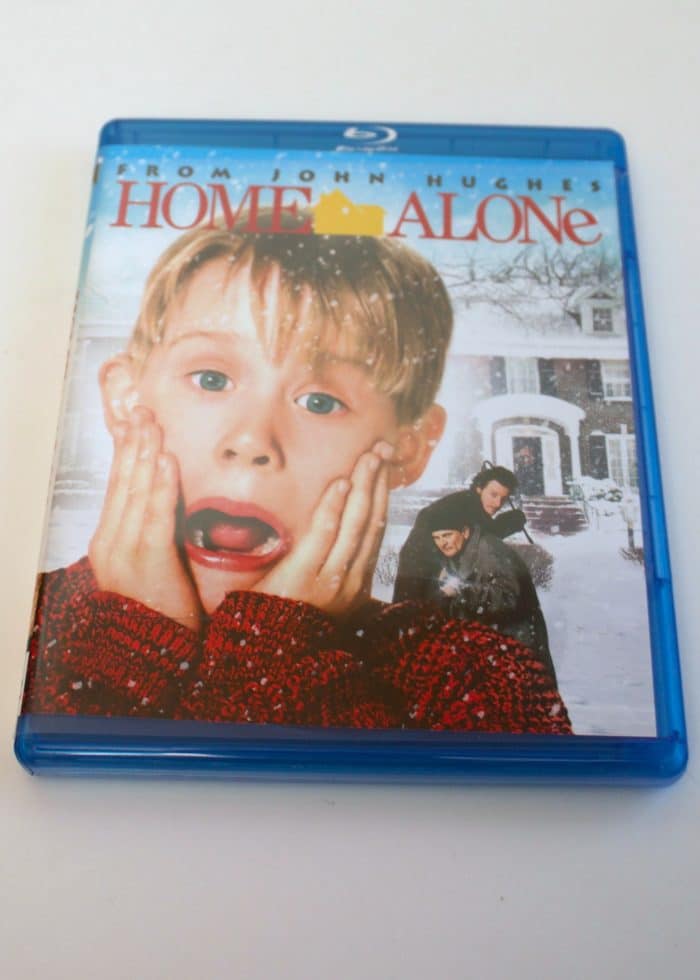 Home Alone Movie Night
Our family loves movies, and we love food. So it is only natural that we combine them with a themed family movie night. We don't go Pinterest crazy, but we make a simple meal that goes along with the film.
Think Chinese food with "A Christmas Story." "Elf" with pancakes and syrup. A fun twist on just simply sitting down with your family to watch a movie.
Tips For Starting a Christmas Movie Night
That's is the secret to family movie night. Keep it simple!
Pick a movie
Decide on what food best matches up with that movie
That's it! It doesn't take much to make kids happy. They don't need fancy invitations or over-the-top food preparation.
My kids love Home Alone movie night because they get to eat pizza, have Pepsi, and then pig out on ice cream sundaes!
We love Home Alone so much we used to make it part of our Christmas Eve tradition. Now that my kids are a little older, they love to watch Die Hard on Christmas Eve but that is a story for another day 😂
We make a cheese pizza, pour some Pepsi, and then have ice cream sundaes for dessert complete with brownies and hot fudge.
It's fun, simple, quick, and cheap! Everyone has limited time around the holidays, but this special twist on movie night is one you will want to continue year after year.
I love that we can take break from cooking and order in a pizza. Or just veg out in front of the tv with soda and junk food, Kevin style.
Don't overthink it. Family movie night is supposed to be fun!! It's simply eating and watching a movie with your family. Nothing extravagant to plan or cook. You just need to pencil the date in on your calendar to have a fun family night.
Christmas traditions are part of what makes the holidays so special. Decorating the tree, baking cookies, and driving to look at Christmas lights are just some of the things families can do together to make Christmas spectacular!
A Home Alone movie night is just the thing to add to your full schedule that doesn't take up much time but fills up your heart.