Coping with death and grief, 10 things I have learned.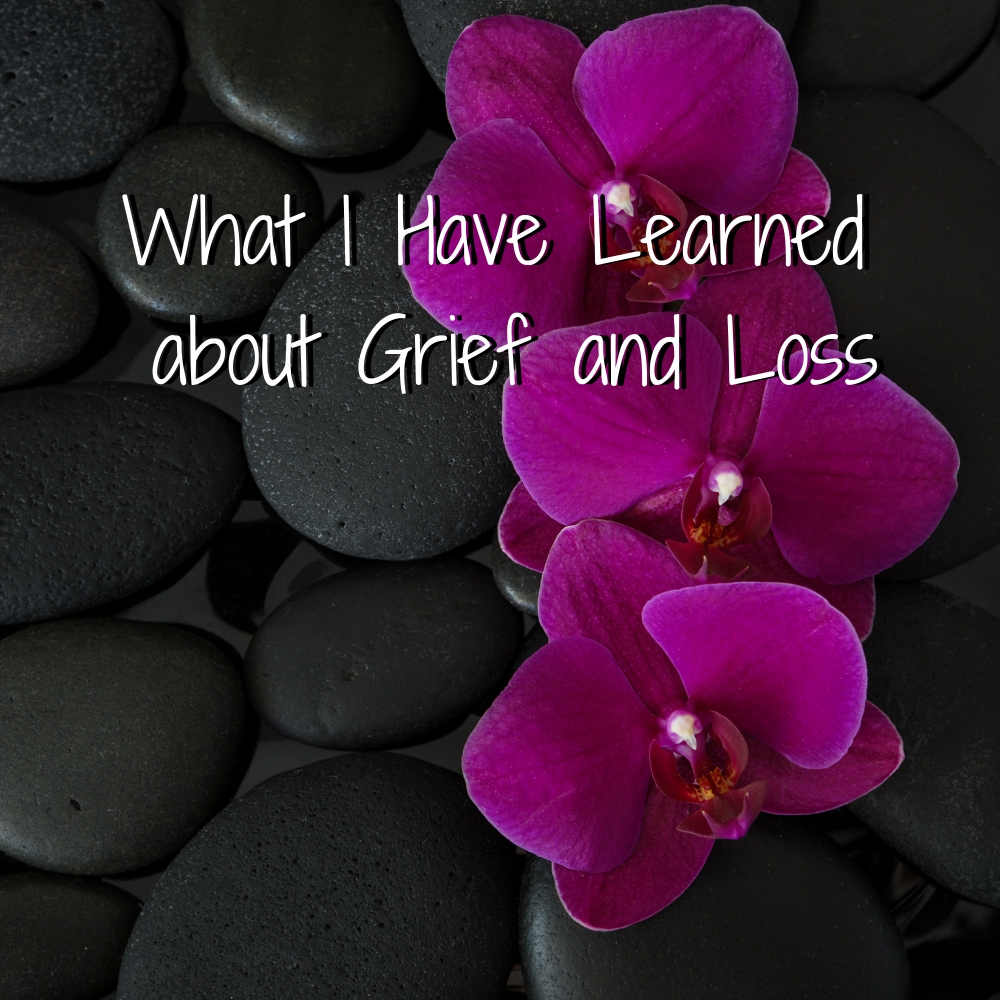 I started this blog on August 19 in hopes of creating some good karma for the day. My father-in-law died on August 19th, 2004, and it has been a hard day for us ever since. I know it's just a day, a number, and the 19th doesn't make him any more dead than any other day of the year. But it's still brutal. The teens of August are miserable for me. The 19th. It's the last teen so it seems endless til the day arrives, we grieve once again, and then life seems normal again.
My father-in-law died in a work related accident. My husband and I were only 23 and 24 when he died. Not even married for two years. Looking back at this day, almost 15 years later, it isn't any damn easier but we have learned a lot about grief, loss, and life.
This post contains affiliate links. If you click and make a purchase, we earn a commission at NO extra cost to you. For more information, please read my full disclosure policy.
What I have learned about coping with death and grief
1. First and foremost, "You don't get over it, you just make room."
It may be corny to quote "The Walking Dead" but it is the most accurate description I have come across. You never get over this, you simply learn to live with it. Some days are easier than others but you never truly get over it.
2. Life is short.
One tiny slip, and it could all be over. When I got the phone call that my father-in-law was dead, my heart sank into my gut. I remember thinking, "It takes one phone call to change everything." And because of this I know that being alive is gift. The last time you see someone could be the last time you see them.
3. Life can change instantly.
Our life could easily be divided into before my father-in-laws death and after. In the blink of an eye. Everything changes.
One thing people don't say about grief, is that you remember ever aspect of the death day. I wish I didn't. I wish I didn't remember the joy and elation in my husband's voicemail when I heard he would be home on Friday for the weekend. Then my heart breaking at the next message when he told me his dad was dead. Then listening to the next message as my husband's aunt wanted to desperately know where my husband was so she could let him know the tragic news. I know exactly where I was. The weather. The feelings. My heart dropping. In that moment I knew my life had changed forever.
4. Hard times reveal true character.
Death brings out the best and worst in people. The people who support you the most don't have to be family. Blood makes you related, but loyalty makes you family.
5. "You won't be better for a long time, and you will never be the same."
This quote from the tv show The Affair, I heard only recently and it rings so true. Days, weeks, and months go by where you really aren't ok. But eventually you reach a point where life seems to have gone back to normal, but you aren't the same. Not in a bad way, it's just different.
6. Grief hits you when you least expect it.
We have had meltdowns after watching United 93, Harry Potter, Game of Thrones, Lord of the Rings. You never know when that grief will strike you and you get that feeling in the pit of your stomach like the moment you found out.
7. Time heals shit.
Time heals all wounds is bullshit. A great quote I found is "They say time heals all wounds, but that presumes the source of the grief is finite." Cassandra Clare, Clockwork Prince.
8. Your kid's relationship with their dead grandparent is difficult.
I felt tremendous guilt that my kids never got to meet their other grandpa. But I don't want to burden them with my loss. It's a delicate balance between remembrance and baggage.
We try to keep the memory alive, but it is difficult. Little girls can't really understand/comprehend the fact. But we still try. They didn't understand he saved a baby high chair for us. They don't understand how he would have laughed endlessly at their antics.
He deserved to be a grandfather. He deserved to meet them. But that isn't how life works. It's hard. And we grieve. And yet we smile when we see the little bit of him in each of our girls.
9. You will feel their presence.
No matter your beliefs, religion, or skepticism. There will be days when you feel your loved one with you 🙂
10. Grief changes you.
But know that you can move on. Don't let yourself get stuck. Being alive is a gift. Don't waste that gift.
Coping with death and grief is a continuous process and changes as you go through different stages of life. How I help my husband cope with the death of his father is different today than it was in the days after my father-in-law's death. But one thing that has never changed is my complete support and emotional availableness any time he needs it.