A new twist on a classic drink recipe, the ginger mojito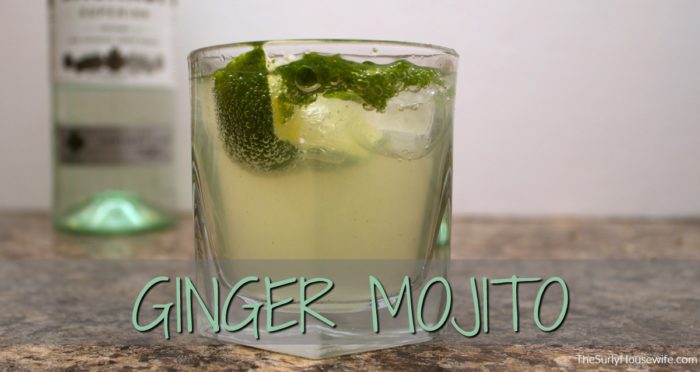 The human mind is an amazing thing. We can somehow always remember when we had "the best" of something. I suppose that is why they have the Food Network show "The Best Thing I Ever Ate." The best mojito I ever had was at Bahama Breeze while in Florida on vacation. It was minty, without it being overpowering, and it was sweet and refreshing. They served it with a piece of sugar cane which was awesome! I'm not sure if I will ever be able to recreate that awesome mojito, but I did come up with another version which is just as fantastic: the ginger mojito!
If you are from Ohio or the midwest region you probably have heard of the awesome ginger soda Vernors. It's much more gingery than ginger ale, but it's not quite as strong ginger beer. I tried adding the Vernors rather than a traditional ginger ale to my mojito and I'm so glad I did! The balance of the mint and ginger is nice and smooth.
This post contains affiliate links. If you click and make a purchase, we earn a commission at NO extra cost to you. For more information, please read my full disclosure policy.
If Vernor's is not available in your area, check out Amazon. It's available here!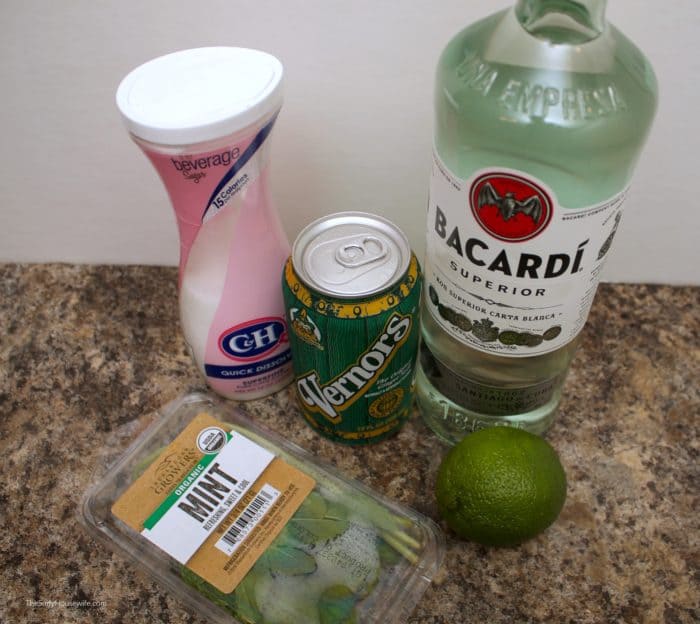 Making a mojito may sound intimidating, but it is so easy. All you have to do is muddle together your basic mojito ingredients: mint, lime juice, sugar or simple syrup, and white rum. I opt for sugar since I can't make simple syrup. Simple syrup, jello, or thickening sauces are 3 things I just cant master (face palm).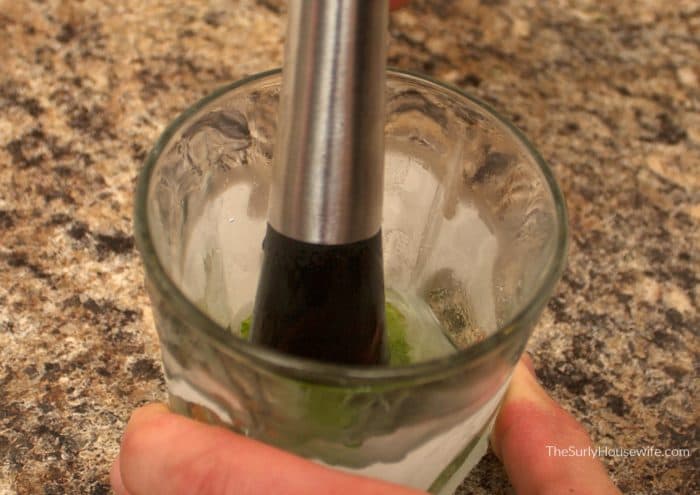 Anyway! After you muddle together your main ingredients, all you have to do is add some ice, add your mixer, stir, and enjoy!
I love finding new flavor combinations that I love. Especially super simple ones that I can use from my pantry ingredients. I hope you give this ginger mojito a try. It is sweet, refreshing, and is a perfect summer cocktail.
Check out my other drink recipes here!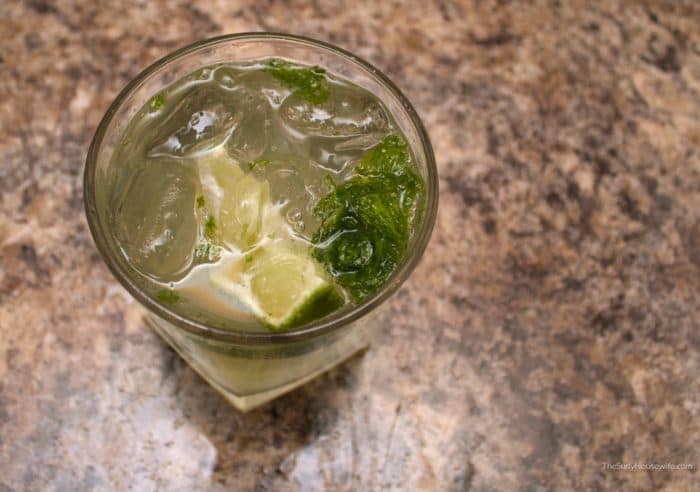 Ginger Mojito
Serves 1
Ingredients
2 mint leaves
1 tsp super fine sugar or simple syrup
Juice of half a small lime
1.5 oz white rum
Vernors ginger soda or ginger beer to taste
Directions
1. Muddle together mint, sugar lime juice, and rum.
2. Add ice.
3. Top off with Vernors or other ginger soda.
4. Stir and enjoy!